After bribing the kids all year with the promise of snazzy gifts from Father Christmas in exchange for good behaviour, now that it comes down to it – you're puzzled as to what to get them.
If you're looking for something for the outdoorsy kids in your life, then we've put together a bunch of great pressie suggestions. Whether you've got a son, daughter, niece, nephew or family friend to buy a gift for – we've put together a range of options for the littlies, all the way up to pre-teens.
Instead of braving the hordes of shoppers at the malls this Christmas season, check out our best kids' gifts below.
We've got a bunch of great gifts for all the kids in your life. 
UNDER $20
1. Kids Eddy Bottle
This one is a classic, but for a good reason. The Kids Eddy Bottle from Camelbak comes in a range of fun and cute designs which keeps the kids happy. But, they're also easy to clean, BPA free and have a flip top valve to shut off water to the spout when closed – which keeps you happy too!
An absolute staple for kindy or school, they make for a great stocking stuffer this holiday season.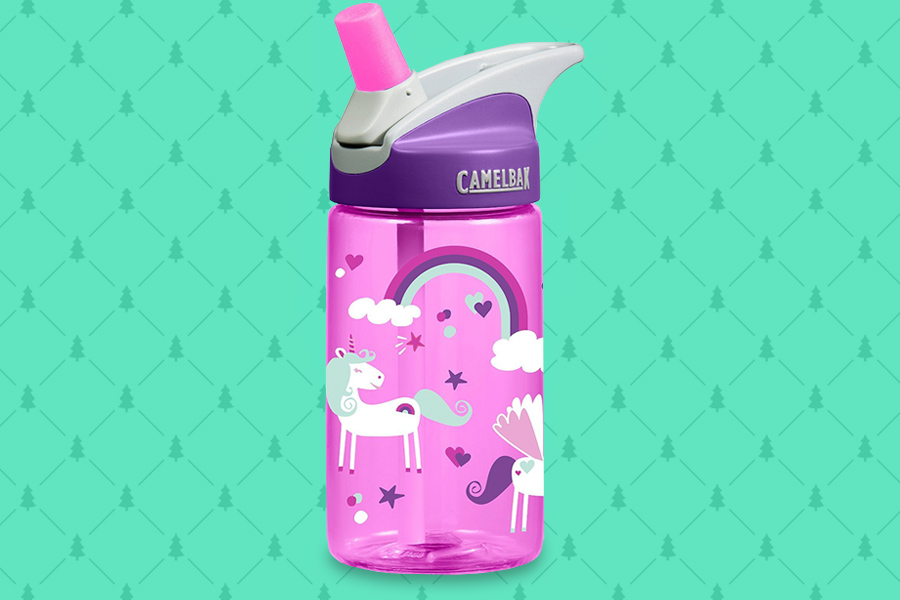 For the littlies, you can't go wrong with the cute and functional Eddy bottle. Image: Camelbak
2. Funtainer Kids Food Jar
If your kids are a bit fussy and like to eat hot lunches – the Funtainer Kids Food Jars from Thermos are ideal. Made from durable stainless steel, with a range of cute designs to pick from, a non-slip scratch resistant base, and the ability to keep food hot for 5 hours and cold for 7 – they can be used year round!
The Funtainer Food Jars are functional in design with a cheery exterior. Image: Thermos
3. Insulated Lunch Case
With swelteringly hot days approaching, a cheese sandwich or yogurt is going to be a disaster without an Insulated Lunch Case from Thermos to keep them cool.
Made from BPA and PVC free material, this fully lined insulated lunch case will help keep food fresh for a day of school or an afternoon of weekend activities.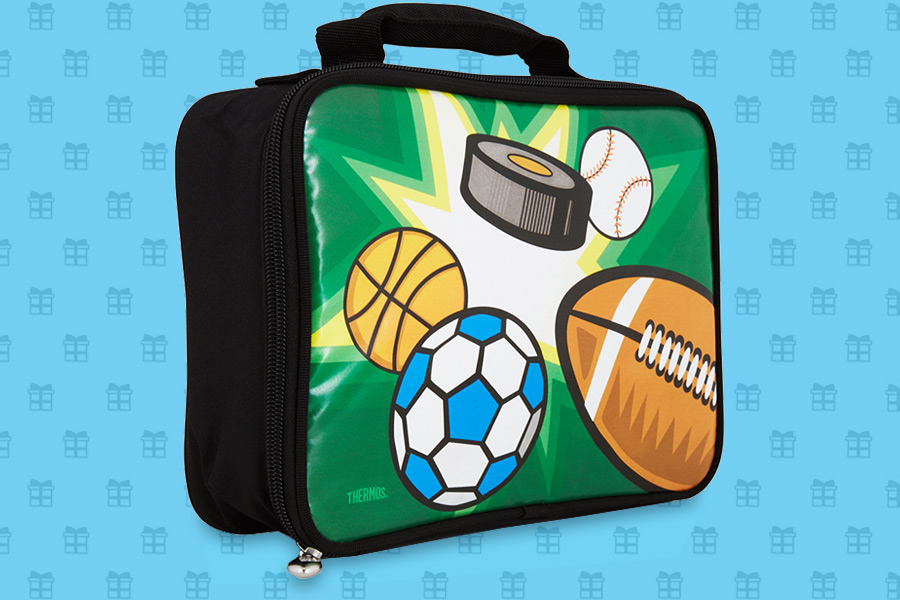 The Thermos Insulated Lunch Case will come in handy during the summer. Image: Thermos
4. Insulated Drink Bottles
On a hot day, a cold drink of water sure does help keep kids in a good mood. With this in mind, that's why the Funtainer Insulated Drink Bottles from Thermos made our list this year. This bottle is vacuum-insulated to keep drinks cold for up to 12 hours and has a durable stainless-steel exterior, so it's basically kid-proof.
It also has a push button lid that's simple for little hands to use, and a pop-up silicone mouthpiece which is easy to open.
A Thermos Drink Bottle is virtually kid proof and perfect for the warmer months. Image: Thermos
UNDER $50
5. Fyrefly Illumi-bug Kids Chair
If it's time for your wriggly worm to have their own camping chair, then check out the Fyrefly Illumi-Bug Chair from Coleman.
One side has an insulated cooler pocket perfect for stashing snacks, while the other side has a cup holder for a drink bottle. This chair also has a safety lock mechanism for security, a padded backrest and a pocket for storage.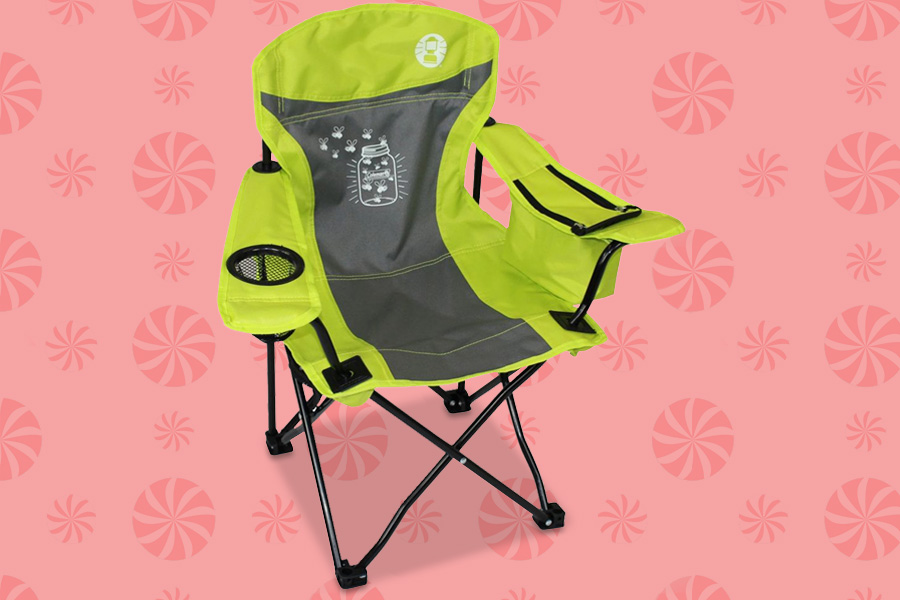 The Fyrefly Illumi-Bug chair is kid-sized with kid-friendly features. Image: Coleman Australia
6. My First Swiss Army Knife
This suggestion is definitely one for older kids that's probably best gifted by a parent or guardian. The My First Swiss Army Knife from Victorinox is a handy little tool that comes with a large blade (minus the point), a wire stripper, bottle opener, screwdriver, can opener and tweezers.
Used with supervision, this is a tool that can help your kids learn some useful hands-on skills.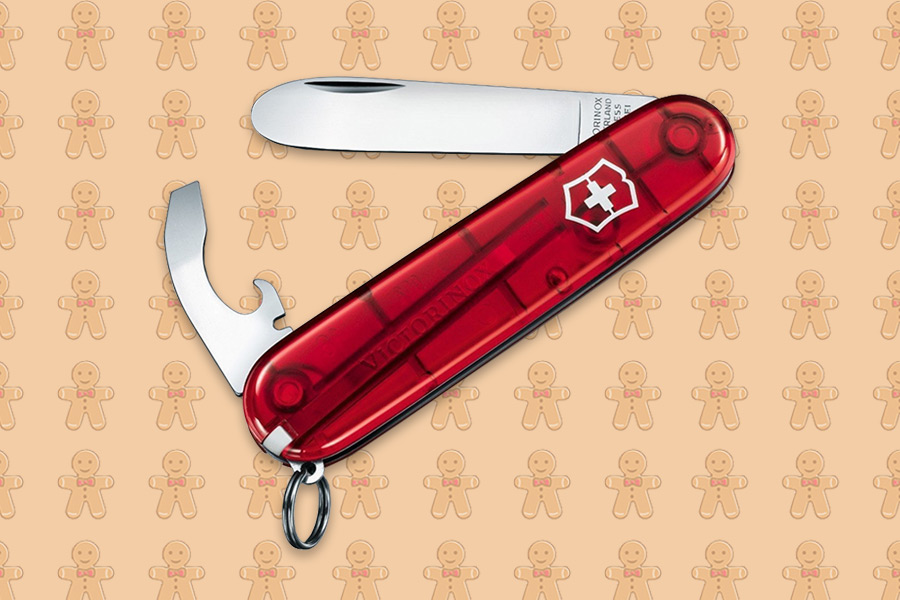 The My First Swiss Army Knife is a gift best suited for older children. Image: Victorinox
7. Hype 30 Backpack
A snazzy new backpack is always a welcome gift, no matter what the occasion is. Great for weekend sports or activities, a sleepover or school trip – they'll be able to chuck all of their gear into the Hype 30 from Black Wolf.
This pack comes in a range of fun colours, has a mesh pocket for a water bottle and is a good size that can fit a decent amount of stuff without being too big.
The kids can stow all their essentials in the Hype 30 Pack. Image: Black Wolf
8. Rainbird Stowaway Kids Jacket
While Chrissy in Australia isn't exactly the rainiest time of the year, a rain jacket comes in handy for camp, Scout trips, and school excursions.
Fully seam-sealed, lined, and with back vents for airflow – the Stowaway also folds up neatly into its own bag, ready to slide into a backpack or school bag.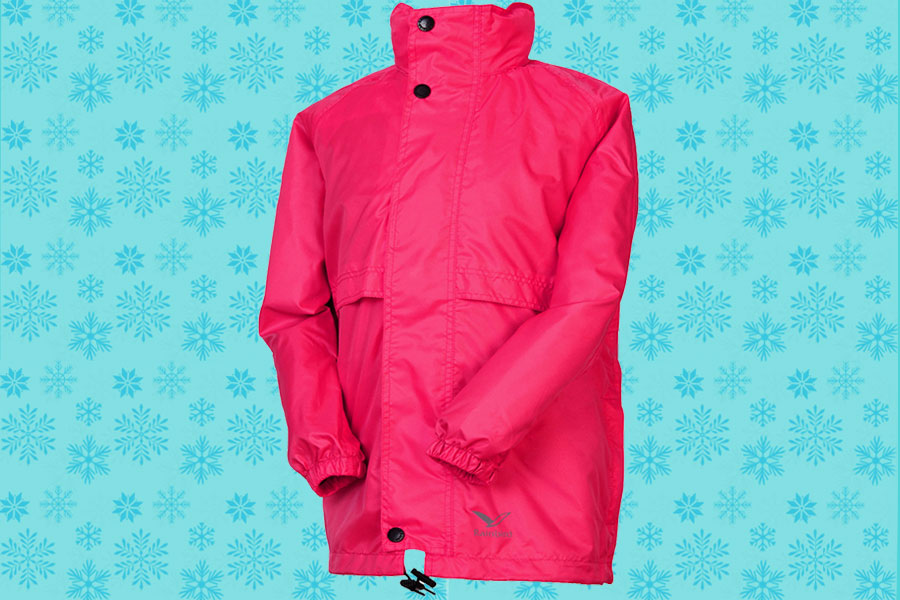 When the cold weather rolls around, that rain jacket from Christmas will be greatly appreciated!
UNDER $100
9. Star 300 sleeping bag
With all of the features of an adult sleeping bag, but in a kid-friendly package – the Star 300 Sleeping Bag from Black Wolf is a winner for Girl Guides or Scouts trips.
This sleeping bag is a step up from what you would normally use for a sleepover or school camp. This is because the temperature rating is based on the Black Wolf adult bags. These are tested to ISO23537:2016 which is the new international standard for testing the warmth of sleeping bags – so it's more accurate and reliable.
This bag also has a contoured hood, anti-snag zipper, chest pocket and compression sack for storage as well. If you've got a serious little camper in your life, then a high-quality sleeping bag will be money well spent.
The Star 300 is an upgraded sleeping bag that's perfect for bigger kids. Image: Black Wolf 
10. Caribee UV Guardian
Whether they're playing out in the backyard, or building sandcastles on the beach – the UP50+ rated Caribee UV Guardian is an easy and functional sun shade.
The UV Guardian is well worth the investment as it provides sun protection, and helps get the kids off their devices in the holidays!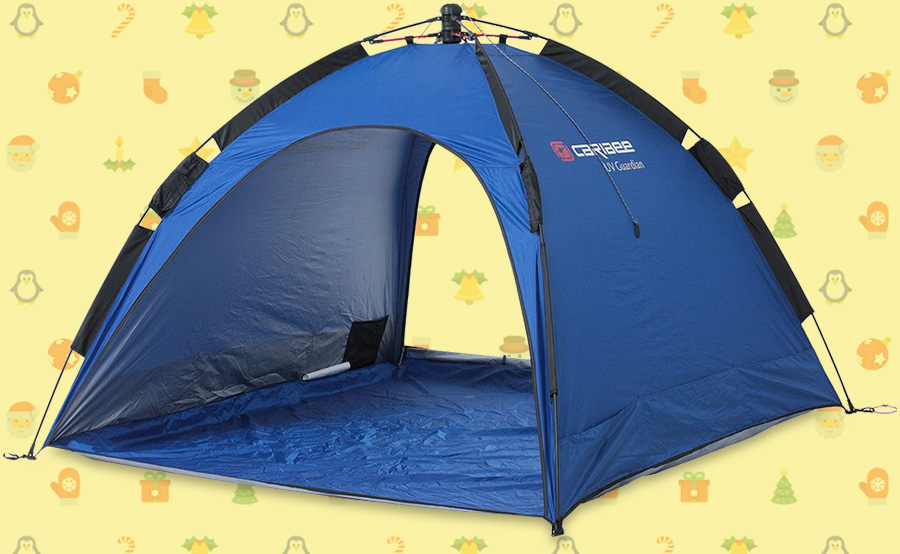 Let the kids play out in the sun with protection from this shelter. Image: Caribee
Bonus Gift – Mitchell Discovery Swag
If your kid is old enough to head off on their first Scout or Girl Guides' trip, or maybe they're going through a difficult pre-teen phase and are sick of sharing the family tent – the Mitchell Discovery Swag from Oztrail is a great entry-level shelter. This swag comes in 4 colours to choose from- navy blue, charcoal, khaki and purple.
If you want to get them something special, their very own swag is a solid choice!
It's made from 330gsm ripstop canvas for weather protection, with no-see-um mesh for breathability, and a PVC vinyl bucket floor to protect from sodden ground.
It also comes with a 5cm high-density open cell foam mattress and interior storage pockets to keep essentials close. So, if you feel like spoiling someone this Christmas, this swag is the way to go!
What's on your child's Christmas wishlist this year?
About the writer...
Joined back in October, 2015