After bribing the kids all year with the promise of snazzy gifts from Father Christmas in exchange for good behaviour, now that it comes down to it – you're puzzled about what to get them.
The holidays might be looking a bit different for everyone this year, but if you're after something for the outdoorsy children in your life, then we've put together a bunch of great pressie suggestions.
Whether you've got a son, daughter, niece, nephew or family friend to buy a gift for – we've got a range of options for the littlies, all the way up to pre-teens, so check out our best pressies below. And remember to keep checking back because Father Christmas will be working hard behind the scenes to make sure this collection stays up-to-date with in-stock goodies, from now until Christmas.
UNDER $20
1. Kids Eddy Bottle
This one is a classic, but for a good reason. The Kids Eddy Bottle from Camelbak comes in a range of fun and cute designs which keeps the kids happy. But, they're also easy to clean, BPA free and have a flip-top valve to shut off water to the spout when closed – which keeps you happy too!
An absolute staple for kindy or school, they make for a great stocking stuffer this holiday season.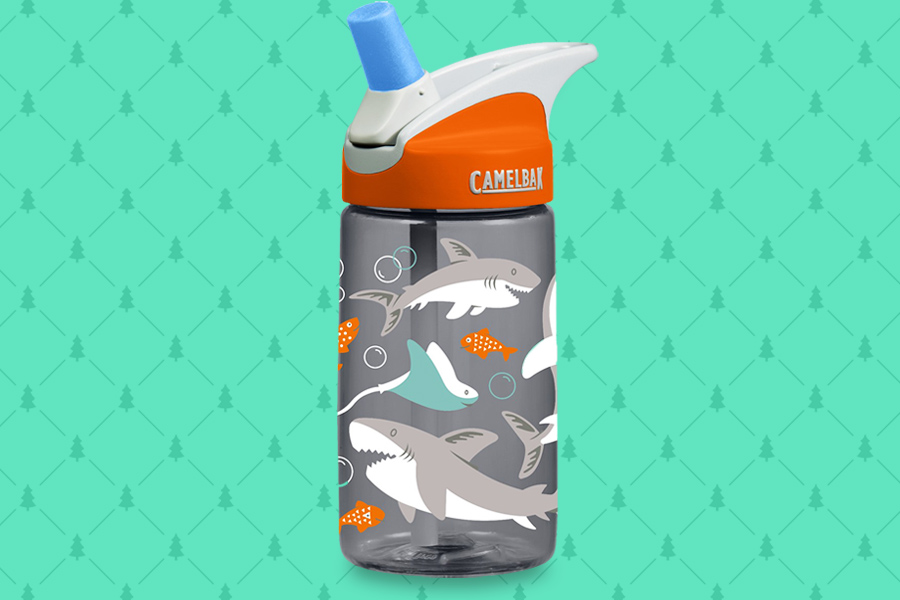 For the littlies, you can't go wrong with the cute and functional Eddy bottle. Image: Camelbak

2. Funtainer Kids Food Jar
If your youngsters are a bit fussy and like to eat hot lunches – the Funtainer Kids Food Jars from Thermos are ideal. Made from durable stainless steel, with a range of cute designs to pick from, a non-slip scratch-resistant base, and the ability to keep food hot for 5 hours and cold for 7 – so they can be used all-year-round!
The Funtainer Food Jars are functional in design with a cheery exterior. Image: Thermos
3. Soft Lunch Kit
With swelteringly hot days approaching, a cheese sandwich or yogurt is going to be a disaster without an Insulated Soft Lunch Kit from Thermos to keep them cool.
Made from 100% PVC free material, this LDPE lunch case features closed-cell foam insulation which will help keep food fresh for a day of school or an afternoon of weekend activities.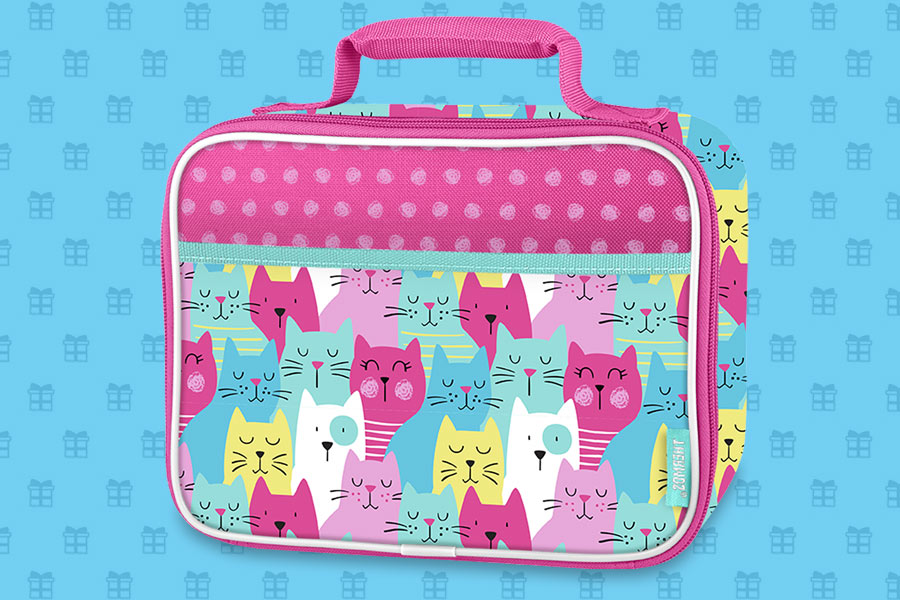 The Thermos Insulated Lunch Case will come in handy during the summer. Image: Thermos
4. Insulated Drink Bottles
On a hot day, a cold drink of water sure does help keep kids in a good mood. With this in mind, that's why the Funtainer Insulated Drink Bottles from Thermos made our list this year. This bottle is vacuum-insulated to keep drinks cold for up to 12 hours and has a durable stainless-steel exterior, so it's basically kid-proof.
It also has a push-button lid that's simple for little hands to use, and a pop-up silicone mouthpiece which is easy to open.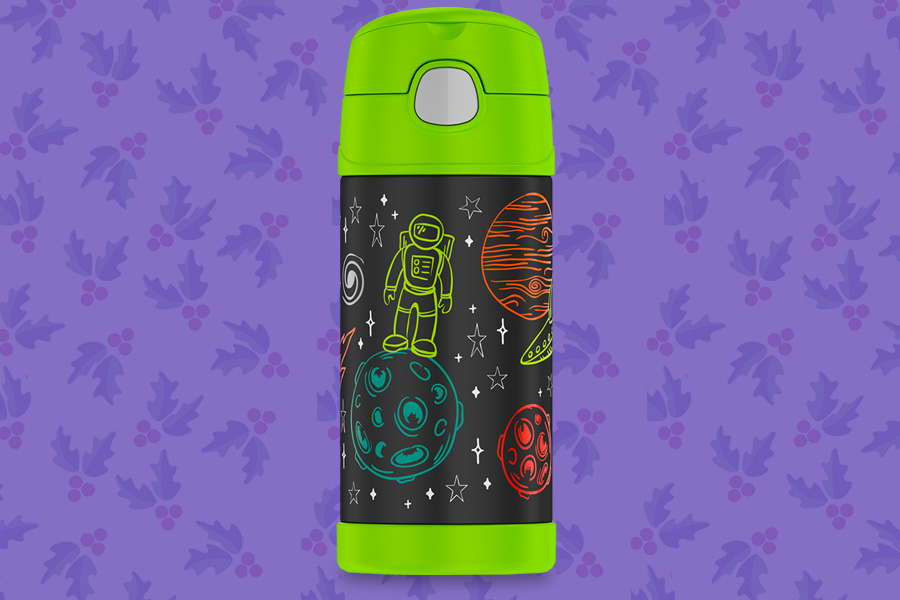 An insulated drink bottle is perfect for the warmer months. Image: Thermos
UNDER $50
5. CHT10 Headlamp
This holiday season, give the gift of hands-free illumination so your child can safely explore around the campsite after the sun goes down with the CHT10 Headlamp from Coleman.
This headlamp provides 100 lumens of light, has a positive feel switch so that it's easy to use, features 5 different modes, a secure battery compartment, a pivoting head, and a battery indicator light – so it's got everything your little adventurer needs to see easily at night.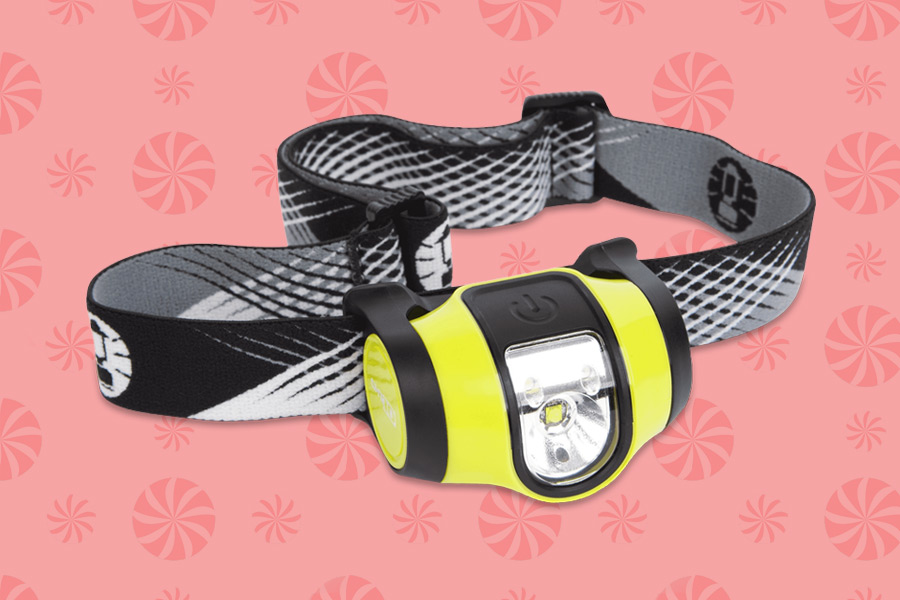 A hands-free lighting solution for the kids while camping this summer. Image: Coleman
6. My First Swiss Army Knife
This suggestion is definitely one for older kids that's probably best gifted by a parent or guardian. The My First Swiss Army Knife from Victorinox is a handy little tool that comes with a large blade (minus the point), a wire stripper, bottle opener, screwdriver, can opener and tweezers.
Used with supervision, this is a tool that can help them learn some useful hands-on skills.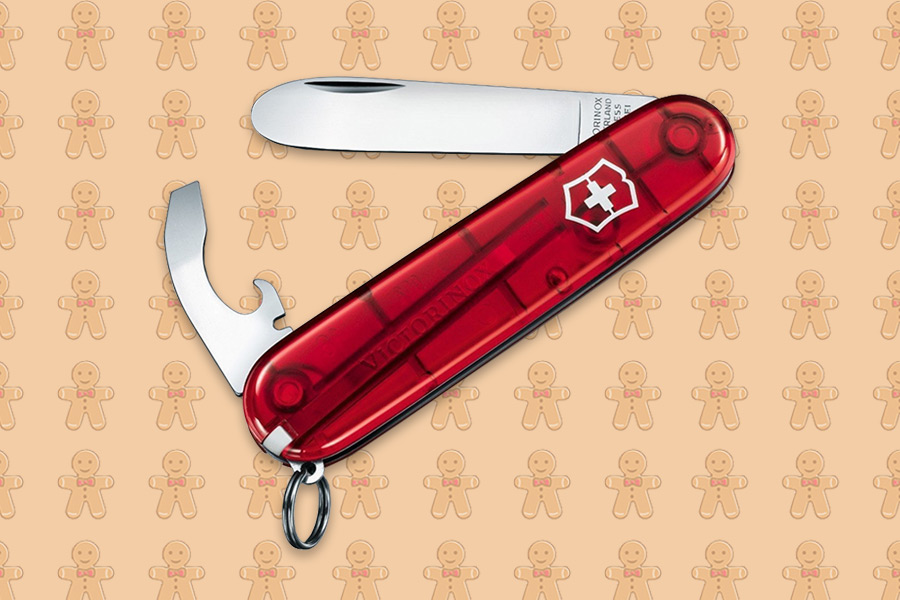 The My First Swiss Army Knife is a gift best suited for older children. Image: Victorinox
7. GoGo Day Pack
A snazzy new backpack is always a welcome gift, no matter what the occasion is. Great for weekend activities, they'll be able to chuck their drink bottle, hat and snacks into the GoGo 12L Day Pack from Black Wolf and be ready to roll.
This pack comes in a range of fun colours and is super compact with padded shoulder straps and a mesh back system for keeping them cool.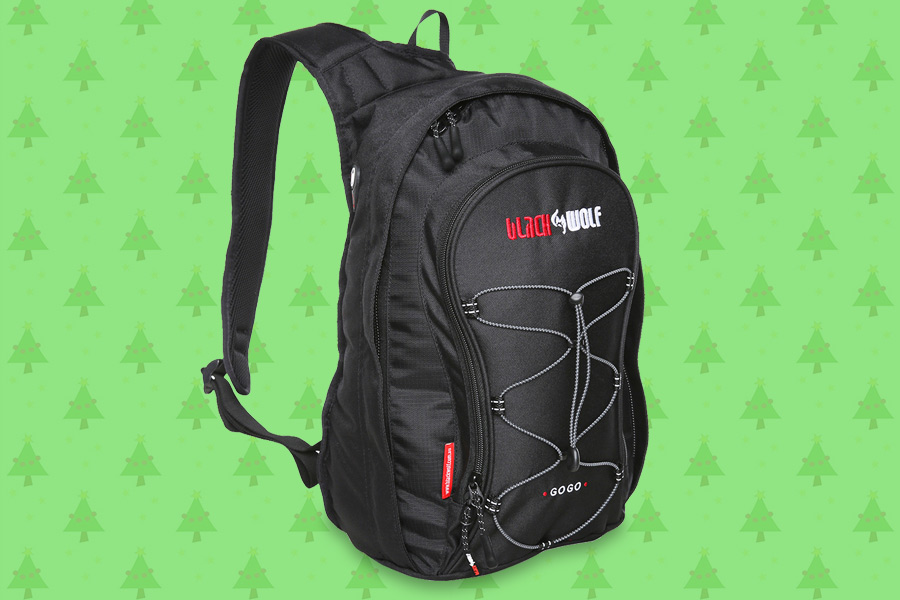 They can stow all their essentials in this pack. Image: Black Wolf
8. Stowaway Kids Jacket
While Chrissy in Australia isn't exactly the rainiest time of the year, a rain jacket comes in handy for camp, Scout trips, and school excursions.
Fully seam-sealed, lined, and with back vents for airflow – the Stowaway also folds up neatly into its own bag, ready to slide into a backpack or school bag.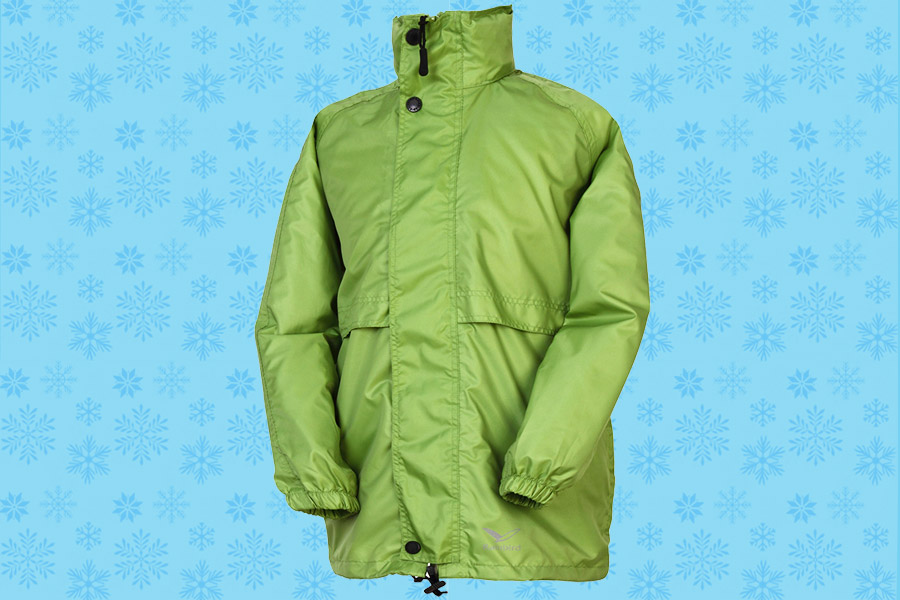 When the cold weather rolls around, that rain jacket from Christmas will be greatly appreciated! Image: Rainbird
UNDER $100
9. Fyrefly Illumi-Bug Kids Sleeping Bag
The Fyrefly Illumi-Bug Kids Sleeping Bag from Coleman is perfect for sending them off on a sleepover or school camp. Cosy, warm and fun with a glow-in-the-dark design, this bag will keep your child snug at night.
It features a temperature rating of 7°, with snag-free ZipPlow™ zippers and a Roll Control™ system to keep the bag straight so that it's easy to pack up. You can also just pop this bag in the washing machine if it gets grubby so that it's ready for another adventure.
A sleeping bag will keep them nice and cosy. Image: Coleman
10. UV Guardian Shelter
Whether they're playing out in the backyard, or building sandcastles on the beach – the UP50+ rated Caribee UV Guardian is an easy to use and functional sunshade.
The UV Guardian is well worth the investment as it provides sun protection, and helps get the kids off their devices in the holidays!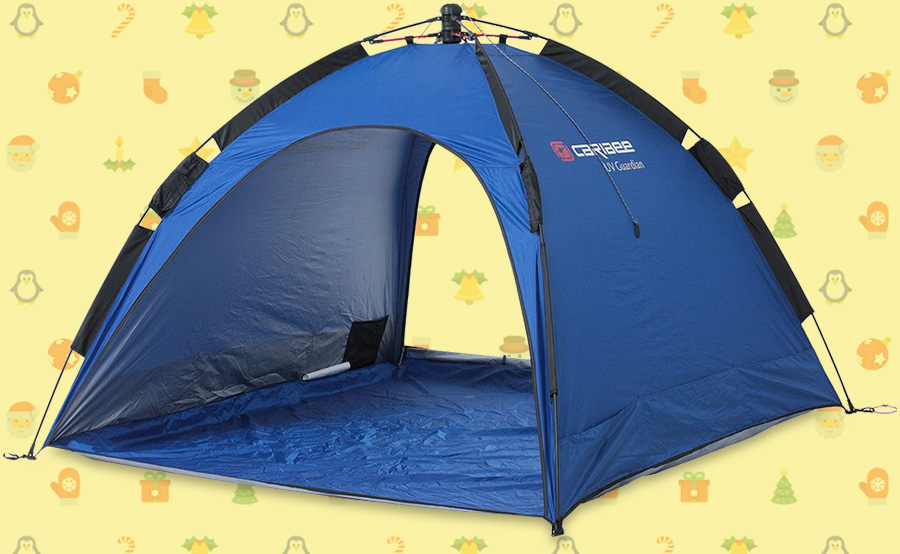 Let the kids play out in the sun with protection from this shelter. Image: Caribee
Bonus Gift – Instant Swagger 2P
If your child is old enough to to have their own space away from the family tent – the Instant Swagger is a great entry-level shelter. Easier enough for older children to learn how to pitch themselves, this shelter has the convenience of a swag with the headroom of a tent.
It features a 150D polyester inner with a 1500mm waterhead rating for weather protection, a PE tarp floor to guard against moisture, side windows for ventilation and a D-shaped door that can be set up as an awning. So, if you feel like spoiling someone this Christmas, the Swagger is the way to go!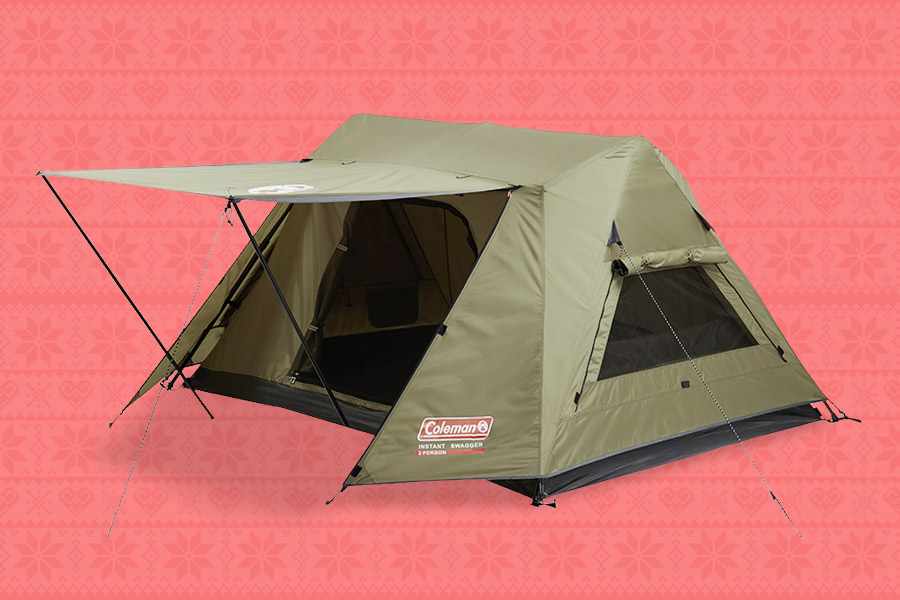 If you want to get them something special, their very own shelter is a solid choice! Image: Coleman
Stocking filler
If you're looking for a cheap and cheerful gift to fill up the Xmas stockings this year, the Kids LED Animal Headlamps are a fun and cute option. Kids will love the colourful faces on their favourite creature and the on/off activation is easy enough for them to manage on their own.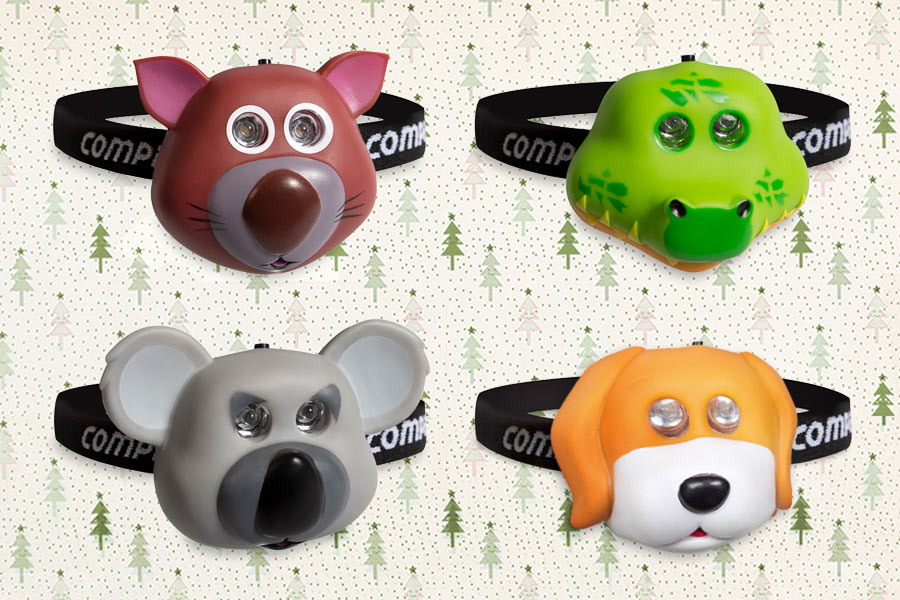 A cute and fun option to sneak into kid's stockings on Christmas Eve. Image: Companion
What's on your child's Christmas wishlist this year?
About the writer...
When it comes to camping, hiking, travel and adventure – the Snowys team have all the expert advice, guides, and tips on everything outdoors.
Joined back in October, 2015