With Christmas around the corner, we've scoured our range to come up with a list of the coolest gifts you can get the outdoorsy blokes in your life. We've got a selection to suit all budgets starting at under $20 to under $100 with a bonus snazzier gift at the end if you're feeling really generous.
Whether it's your partner, brother, dad, grandpa or mate who loves outdoor gear – we've put together our pick of the best gifts of the year to make shopping this Christmas a little bit easier.
If you'd like to get your Chrissie shopping done in the comfort of your own home, without hordes of people cramping your style – then kick back and relax, as we've done all the hard work for you!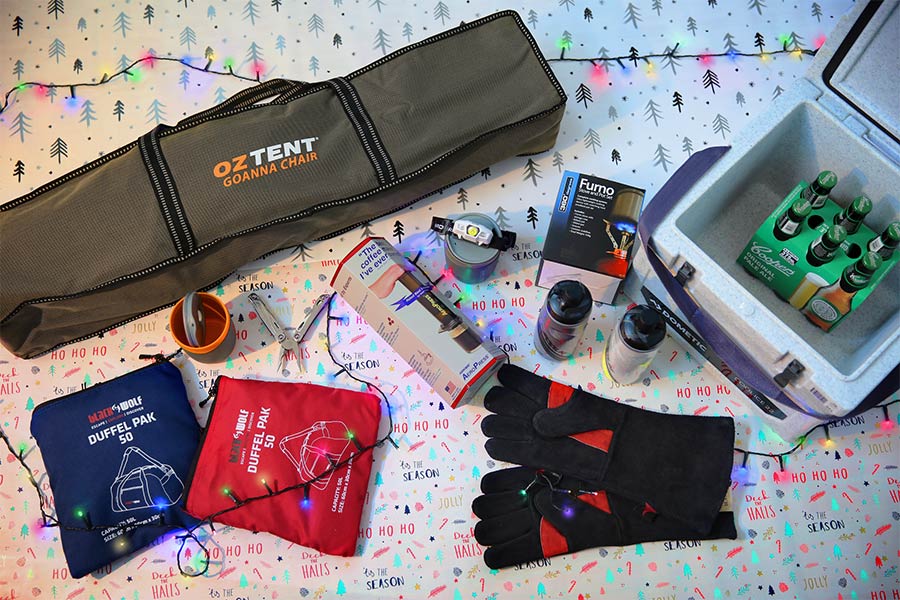 Check out the range of pressies we've put together for the guys. 
UNDER $20
1. Delta Insulated Mug
If the guy in your life is always so busy at work or home that his cup of tea or coffee is icy cold by the time he gets around to drinking it – the Delta Insulated Mug from Sea to Summit is the answer.
This lightweight mug is made from BPA free material, with a heat dissipating base, a leak-proof zipper lid, a heat-resistant rim and topped off with an insulated sleeve to keep the insides hotter for longer.
This versatile mug can be used at work, at the campsite or at the trailhead – so it's perfect to pop in someone's Christmas stocking this December.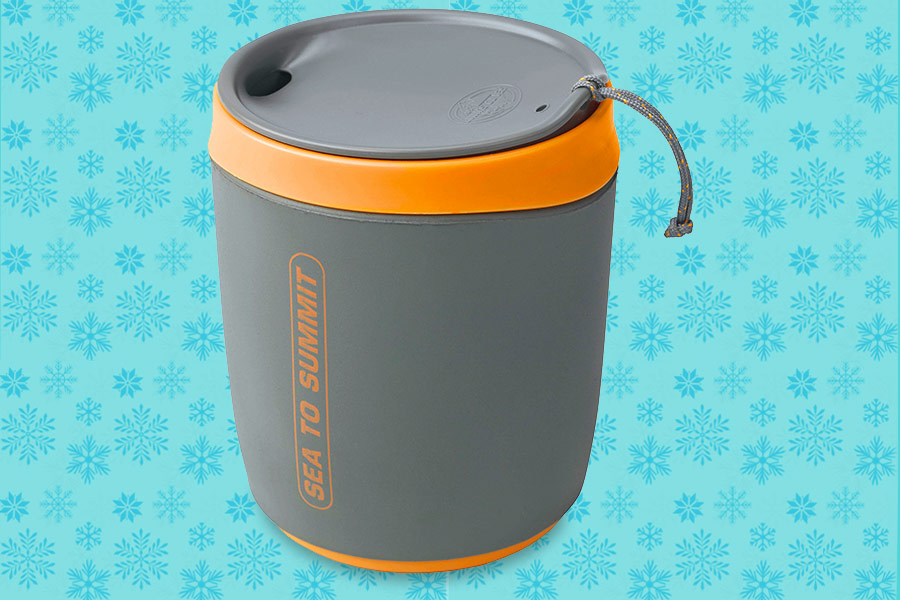 The Delta mug is a great gift – cos no-one likes a lukewarm cuppa. Image: Sea to Summit
2. Podium Chill Dirt 0.6L Bottle
What's so cool about this bottle, is that it's the same reliable Camelbak Podium design we all know and love, but with the addition of a mud cap to keep dirt from splattering all over the nozzle when out adventuring.
If you know a guy who can't sit still and is always zipping around on his bike and tearing up the trails – this bottle keeps drinks colder for longer and now stays cleaner too!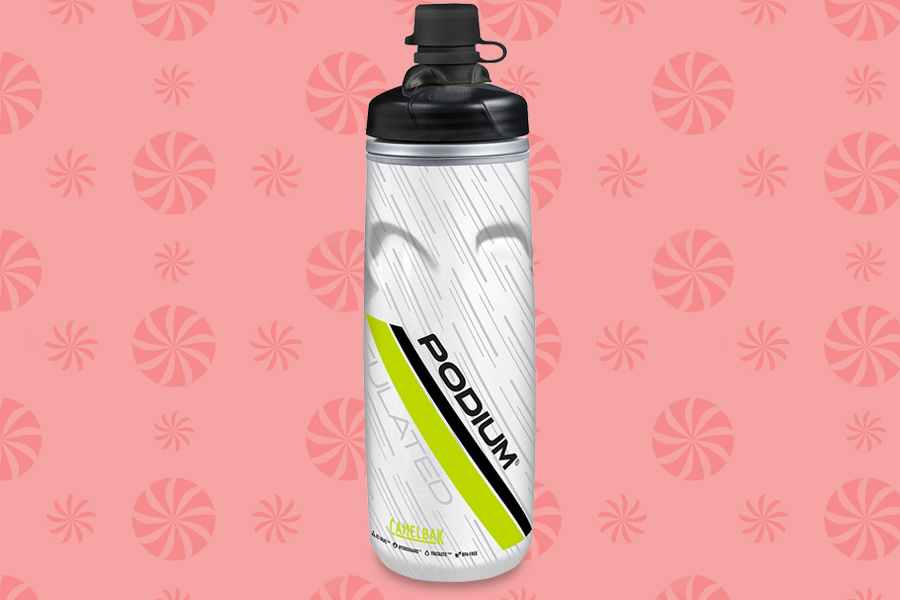 Chill your water and keep the nozzle clean on hardcore rides with the Podium Chill. Image: Camelbak
3. Protective Leather Gloves
Whether it's for turning the snags at a sausage sizzle, lifting a camp oven full of damper or managing the fire – the Protective Leather Gloves from Campfire are a handy gift (see what we did there?).
These gloves are made from leather which provides you with a sturdy grip and heat protection and is also lined for extra insulation against the heat.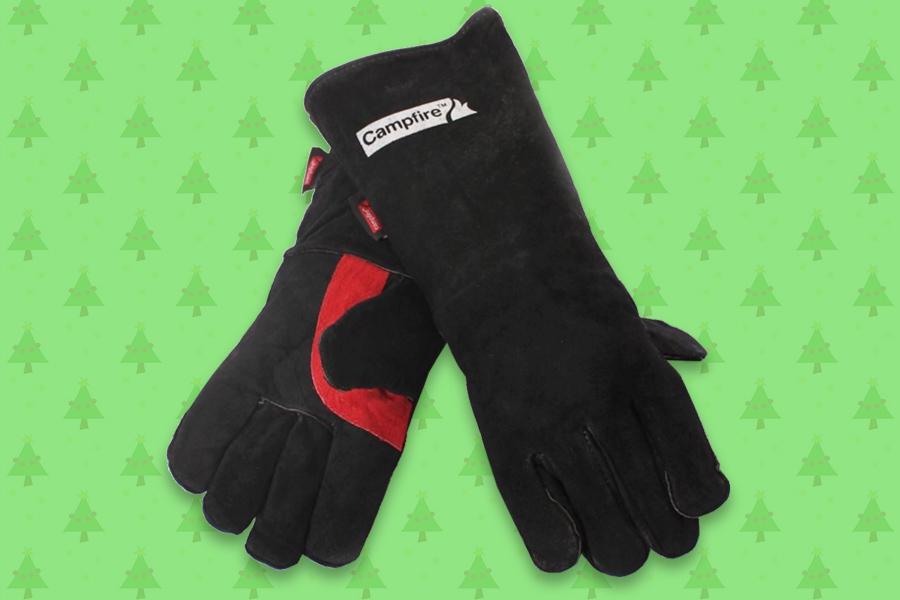 These gloves from Campfire are the handiest gift to give. Image: Campfire
UNDER $50
4. 155 Lumen Slimline Head Torch
Perfect for wearing on an evening ride, when pottering around the shed, or setting up the tent at dusk – the Korr 155 Lumen Slimline Head Torch is a great all-rounder.
Bright, effective and not too bulky – the 155 Lumen Slimline Head Torch also has an IP66 waterproof rating so it's built to use on all kinds of adventures.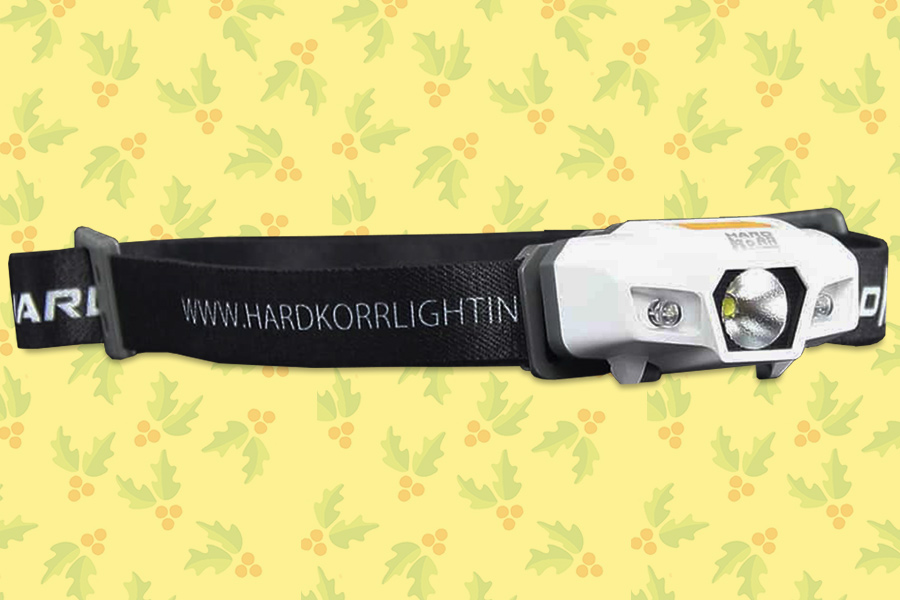 For illumination on his everyday adventures, the 155 Lumen Head Torch fits the bill. Image: Korr Lighting
5. Furno Stove Pot Set
The Furno Stove and Pot Set from 360 Degrees is an absolute cracker of a gift, as it's got to be one of the most affordable and efficient cooking sets available.
This set is perfect for the beginner hiker, as it has pretty much everything you need in one convenient package. If you know someone that's just getting into bushwalking or Scouts and needs a reliable pot set and stove – this would be a great gift!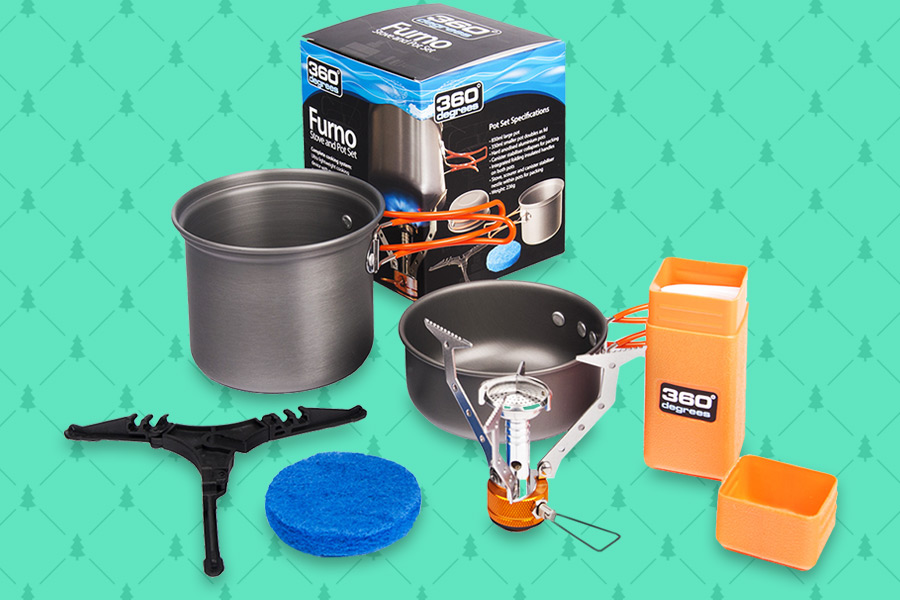 The Furno Stove Pot Set is compact, lightweight and great value. Image: 360 Degrees
6. AeroPress
If you know a caffeine fiend who would appreciate a new way to brew coffee at home, on the trail or at the campsite then get them an AeroPress! This coffee maker makes a smooth, rich and grit-free brew in under two minutes, and is also lightweight and easy to clean.
Gift the gift of delicious coffee this year for a day at work, an early morning at the campsite, or a weekend hike with the Aeropress from Aerobie.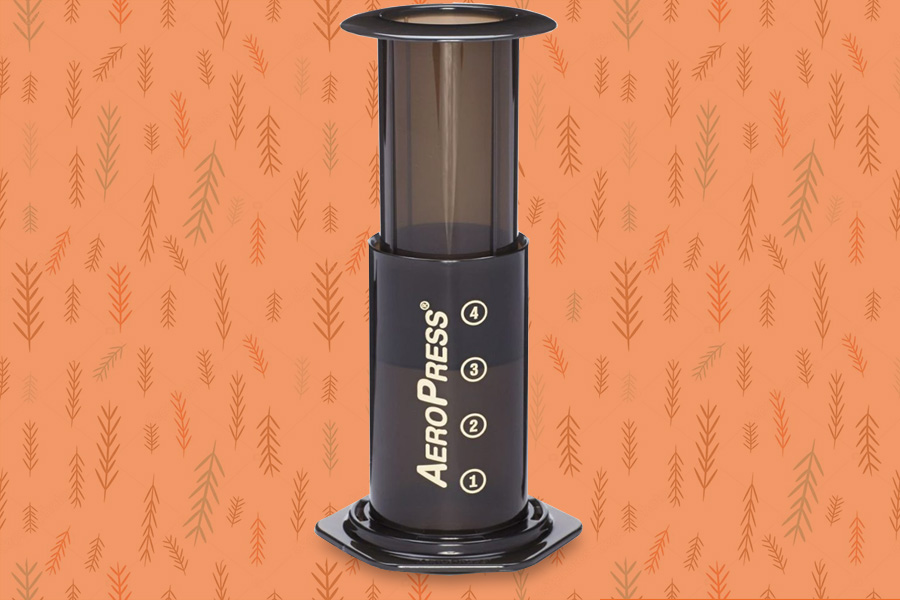 Start the morning off right with some delicious coffee in the AeroPress. Image: Aerobie
7. Duffel Pak 50L
For hitting the gym, a quick interstate trip, or weekend away – the Duffle Pak 50L from Black Wolf is a versatile gear carrier. Made from durable yet lightweight polyester fabric, with lockable zips, top end grab handles and a shoulder strap for carrying – it's going to come in handy for travel, camping and day-to-day!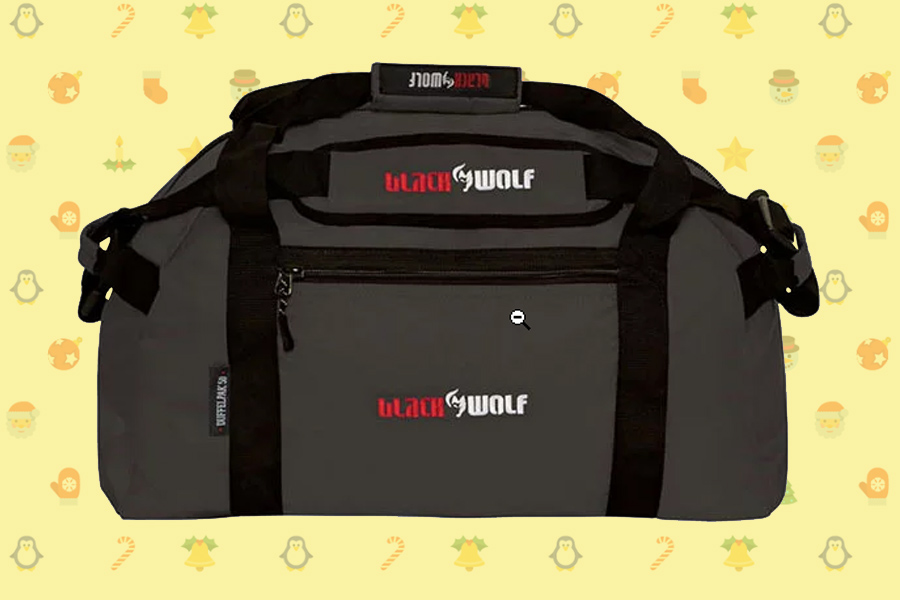 The Duffel Pak can haul gear for all kinds of adventures. Image: Black Wolf
UNDER $100
8. WCI-22 Icebox
The WCI-22 from Dometic is the kind of pressie that you probably wouldn't buy for yourself, but is guaranteed a rapt reception! The seamless construction, refrigeration grade PU foam, strong nylon latches and stainless-steel rods ensure this icebox keeps its contents fresh from 3 to 10 days.
If you've got a partner, brother, uncle or mate that works outdoors, this icebox is the perfect size to fit in the boot to use as a lunchbox on the daily grind. It also has a carry strap making it a great choice for a picnic lunch or to carry to a mate's BBQ.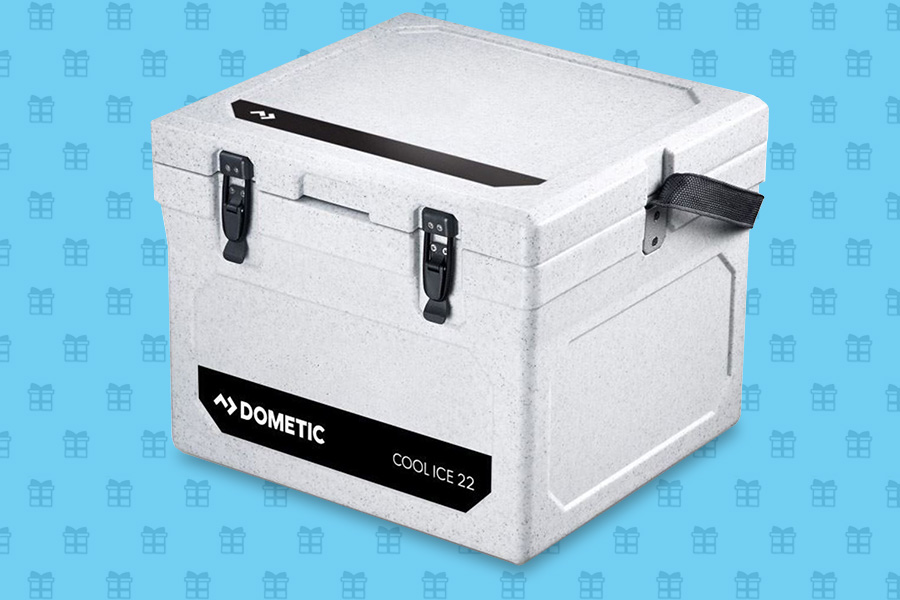 Who wouldn't be stoked to receive a WCI-22 under the Xmas tree? Image: Dometic Australia
9. Sidekick Multi-Tool
If you're really struggling to pick a gift, and you kind of want to spoil someone – the Leatherman Sidekick is always a great choice.
This tool is made from solid stainless steel, and features spring-loaded pliers, one hand operable knife, straight edge 420HC steel large blade, outside-accessible blade and saw and a pocket clip for securing.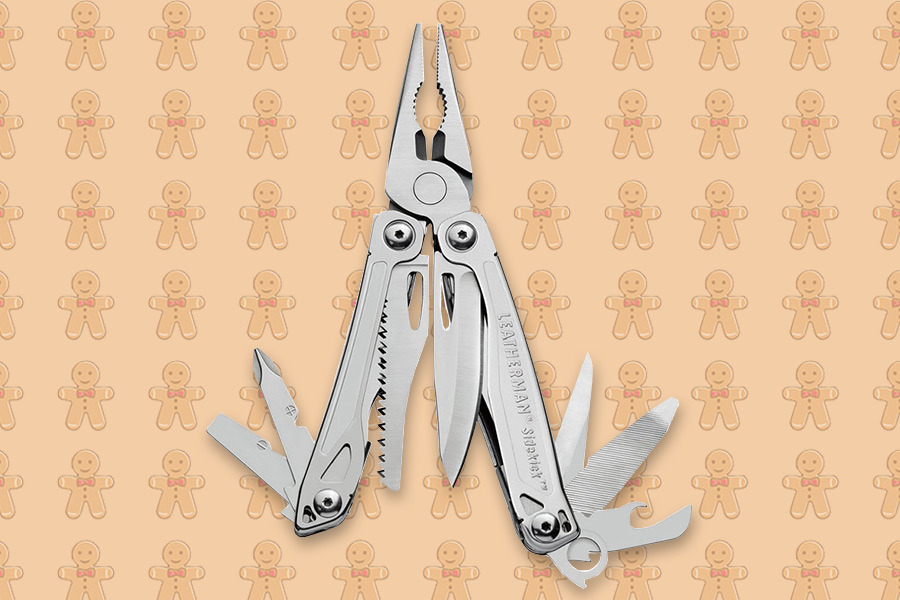 Any outdoorsy bloke is going to appreciate a quality multi-tool like the sidekick. Image: Leatherman
10. Goanna Chair
An absolute classic for the camper in your life, the Oztent Goanna Chair is a simple yet very robust outdoor chair. It's got a heavy-duty coated steel frame, a padded 600D polyester seat and an adjustable lumbar strap for comfort.
One arm has an insulated drink holder, and the other has a storage pocket. So once you sit down, you don't have to get back up! The Goanna Chair comes with a storage bag included as well, for easy carrying from the vehicle to the campsite.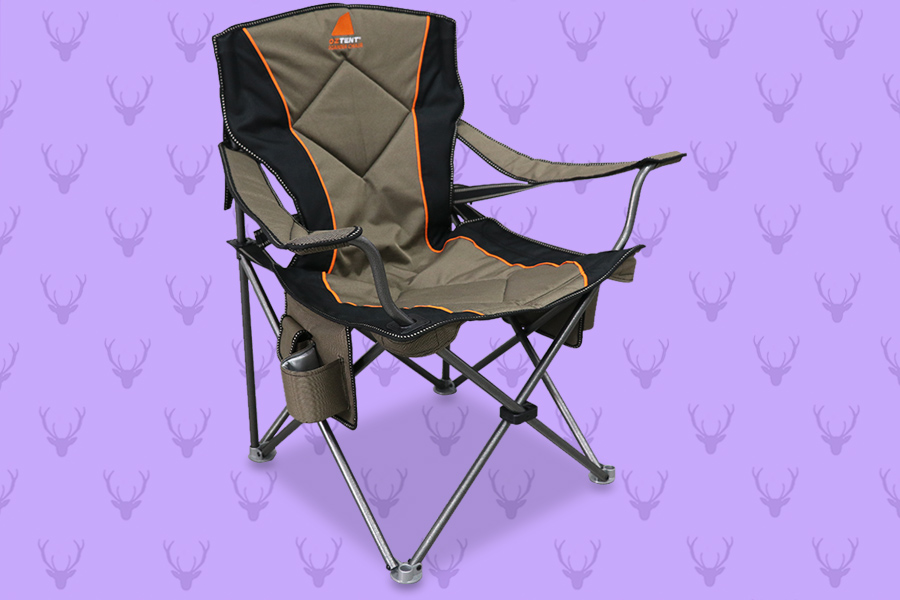 The Goanna Chair will be an absolute staple at the campsite. Image: Oztent
BONUS – BioLite FirePit
Now, if you really wanted to treat someone to something really special – you could always get them a BioLite FirePit.
This smokeless portable fire pit is not only super schmick looking it can also be used to grill your dinner! So, you can enjoy the atmosphere of a campfire without the smoke and cook a delicious meal on it…genius!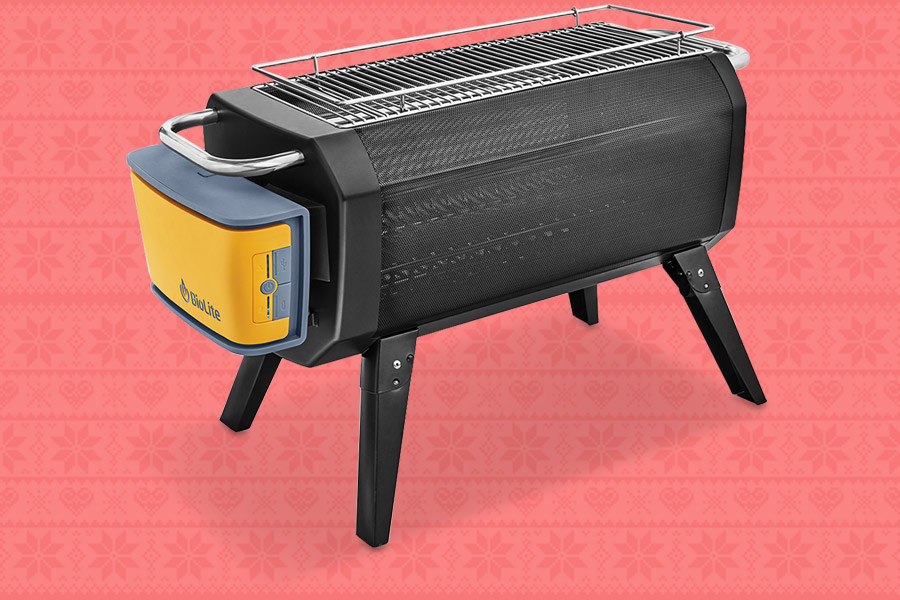 We reckon the FirePit is an absolute cracker if you want to blow the budget this year. Image: BioLite
This is definitely not something that anyone would 'need'. But, it would be an absolute ripper to receive under the tree this Christmas, that's for sure!
What's your favourite part of the Christmas season?
About the writer...
Joined back in October, 2015