As 2014 came to its end, the staff at Snowys gathered together for our last team meeting of the year to reflect on the year. We examined the successes and failures. We looked at what was hot, what was not, and what we'll do to further improve the service we offer to our customers.
We reminisced about fitting Oztents into hatchbacks, road testing new equipment, sourcing widgets to fit inside dooflicky and repairs to seriously damaged equipment were reflected upon. The conversation then turned to the best tents of the year. Following that discussion and with the help of some data crunched through our trusty abacus, we have come up with Snowys six top-selling tents for 2014.
Starting at number 6…
6. Outdoor Connection Bedarra Dome Tent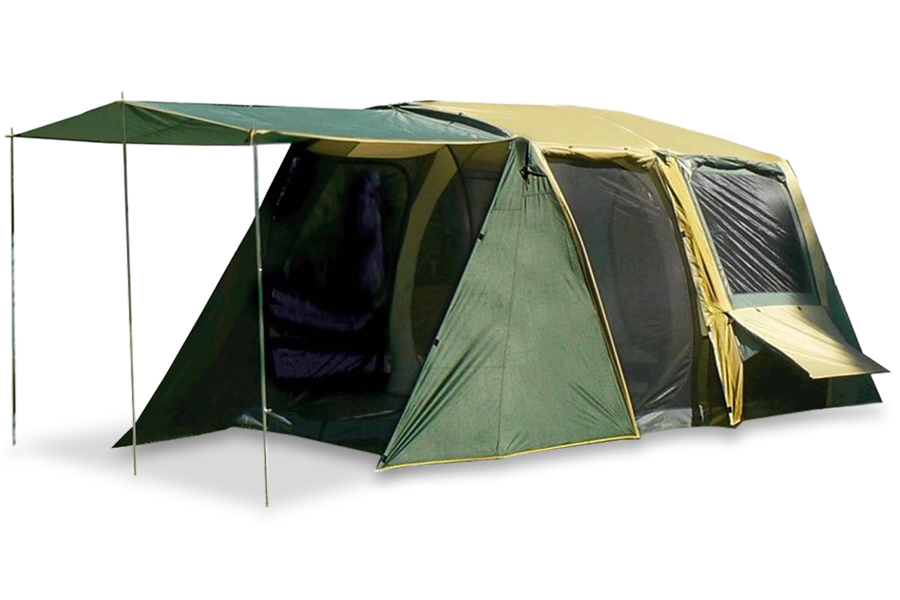 Last year I predicted that this tent would make it on to our 'A' list for 2014, and at number 6 the Outdoor Connection Bedarra just scraped in.
Deservingly so on account of its durability and functionality, heavy-duty fabrics, roomy interior, outstanding ventilation and numerous doors, awnings and optional side walls. This two room dome tent a top value investment for your family holiday.
5. Oztent RV5 Touring Tent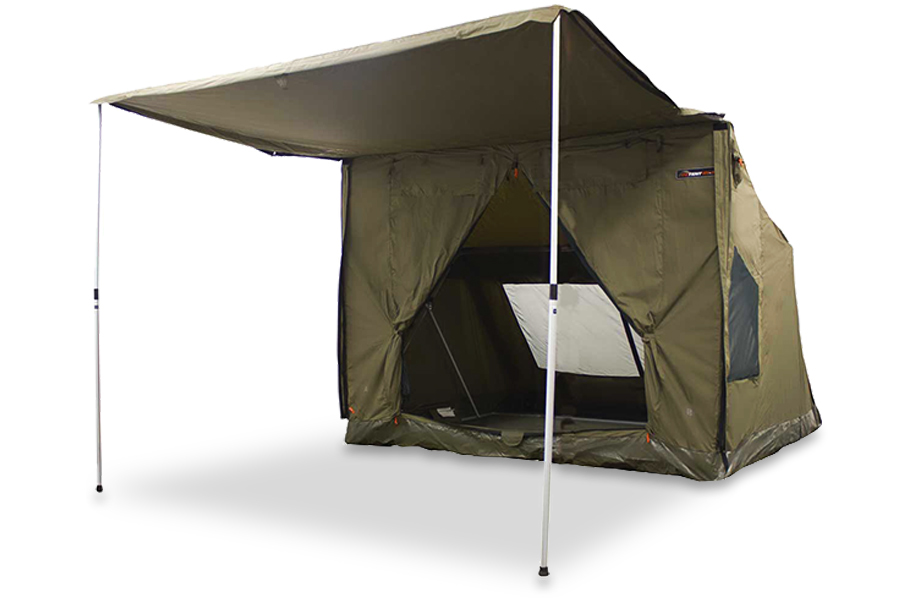 As with previous years, the RV5 was most favoured in this range, closely followed by the RV4 then the RV3. Choice of size is largely dependent on your family size. You will need roof racks, a trailer or a very large boot in order to securely pack this tent on your adventure.
However, you will be rewarded with a quick set up time and extensive optional extras. This will enable you to seamlessly integrate the RV tent into your camp set up. The Oztent RV Touring Tents are tough and have been proven over and over in the harsh Australian environment.
4. Black Wolf Turbo Lite Twin 300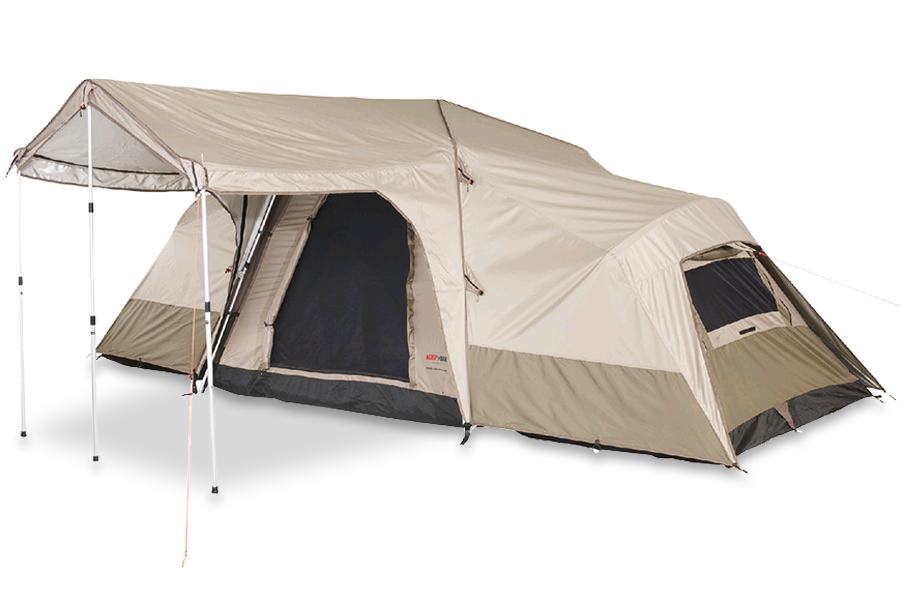 After updating and extending their range in 2013, all Black Wolf Turbo Tents now come with a 3-pole awning and there are now more side wall options on offer. The Turbo Tents continue to uphold their reputation for durability and ease of use. They are usually the preferred heavy duty tent for touring families.
With a choice from one, two and three room tents in the range along with numerous options to create a living space under the awning, there is a Black Wolf Turbo Tent to suit every family.
Five Turbo models teamed up in the top 6 with the Turbo Lite Twin 300 being the leader in the range. This was followed by the Turbo Lite Plus 240, then the Turbo Plus 300. Also scraping into the top 6 was the Turbo Twin 240 and TurboLite Plus 300.
3. Coleman Lakeside 4P Extended Dome Tent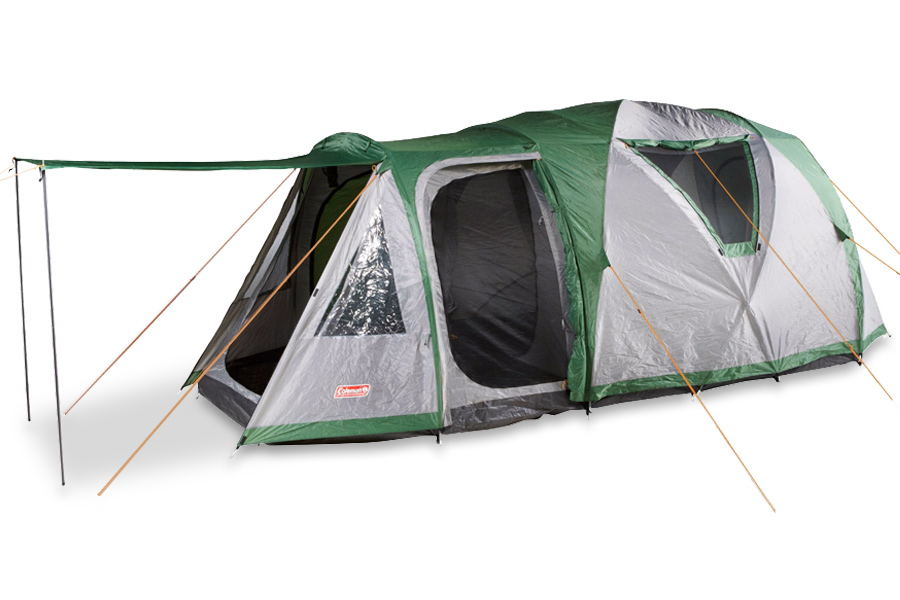 Moving up the list to number three for 2014, the Coleman Lakeside 4P Dome offers a lot of tent for a small price.
Boasting Coleman quality, numerous doors and windows, a sealed floor that extends throughout the vestibule, and extendable front and rear awnings, the Lakeside 4 is a perfect lightweight family camping tent.
(Sadly, the Lakeside 4 looks to be on Coleman's discontinued list. Here's hoping that it'll make a reappearance someday! We love this little tent. That said, we do stock the Lakeside 6 still which is actually pictured above.) 
2. Coleman Instant Up 4P Person Tent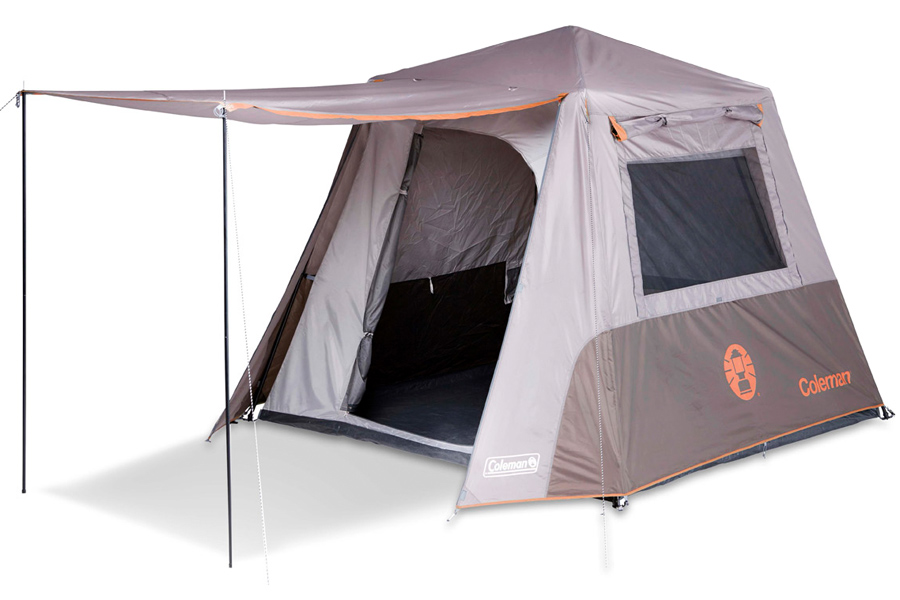 This one's in my kit! The Coleman Instant Up 4P Tent is a simple, lightweight easy pitch touring tent for families that are happy to cuddle up together.
Also available in 6 and 8 person models, the Instant Up tents are a lighter alternative to the heavier duty Black Wolf Turbo Tents. It's got windows all around and an extendable front awning for extra shade. The Instant Up tents continue to be a reliable family camping option at a great price.
1. Coleman Chalet 9 CV Family Dome Tent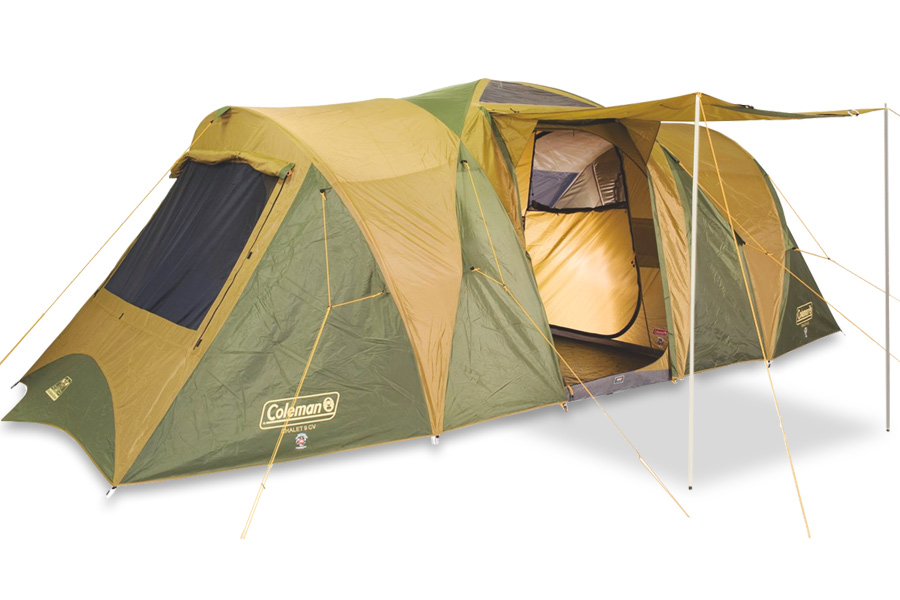 I feel like we are getting repetitive, but at the end of the day if something works, why change it?
The Coleman Chalet 9 CV Dome Tent has made it to number one for the third year running because of its quality, price and reliability. The Chalet 9 is made of heavy-duty fabrics and quality components. It also comes equipped with all the bells and whistles to make family getaways as fun and relaxing as possible.
This tent has three rooms, two doors and an extendable awning, plus windows and vents all around. It also has the Coleman WeatherTec system which makes it comfortable in all environments. Used throughout Australia by many a happy camper, the Coleman Chalet 9 CV is an investment for your family holidays.
My prediction for 2015
Although the Turbo Tents were mentioned earlier in this article, my pick for next year's best new tent is the Black Wolf Turbo Lite Cabin 450.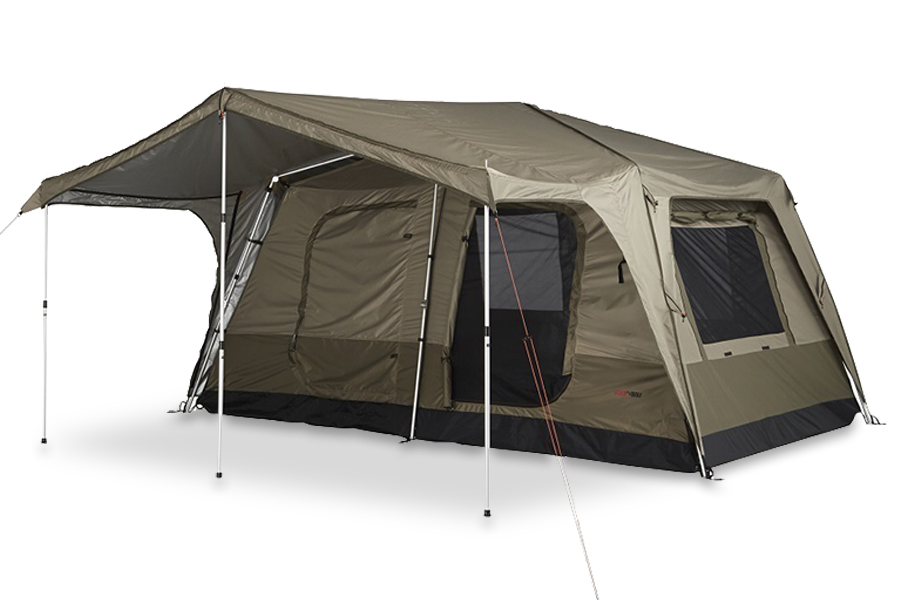 Featuring a different design than the traditional Turbo Tents, the Cabin 450 features an extra large awning and two room/two-door design. This makes them a superb tent for a family getaway and is a sure thing for 2015's top family tent list.
Do you own any of these tents? Let us know how they have performed on your adventures in the comments section below.
About the writer...
Joined back in March, 2013