2016 is done and dusted, and we find ourselves once again looking over our product range to separate the wheat from the chaff. These lists prove popular for campers researching which family tent is going to deliver the best bang for their buck (wow… I've kicked off 2016 with two idioms in the first paragraph!).
But they prove just as useful for us when recommending tents not only based on sales but also customer feedback and experience.
Things have changed up a little this year (here are our best family tent lists from last year), and my prediction from last year proved to be 50% true with the Coleman Gold Series Instant Up Tents featuring prominently, the Zempire range, however, didn't quite make it to the top of the list for 2016.
To help you decide what to invest your hard earned money on, here are our top 6 family tents of 2016.
6. Coleman Instant Up 6 Person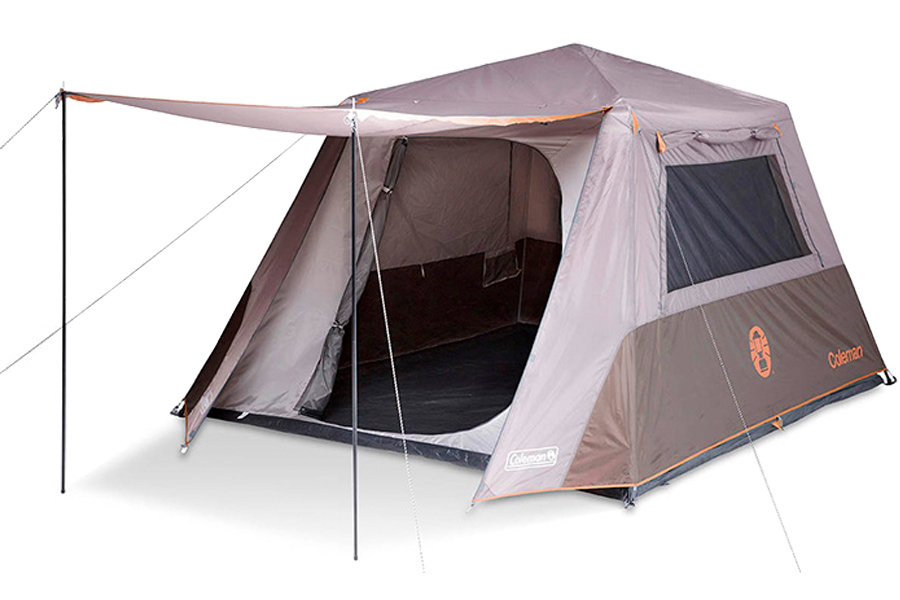 Ideal for family getaways, the Coleman Instant Up 6P had a bit of a facelift in 2016 and combined with the 4P and 8P versions continues to be one of our most popular range of tents. This range has been nudged down the line a little in 2016. Most likely on account of the Gold Series of Instant Up Tents (see #3).
But it still represents outstanding value for families who want a reliable quick pitch tent for getaways or lightweight 4WD touring.
5. Outdoor Connection Brampton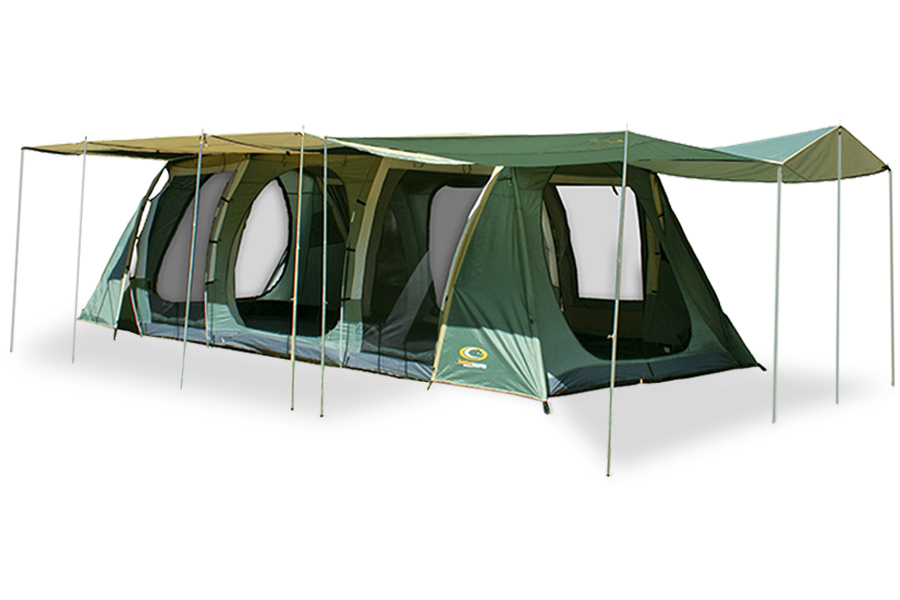 Outdoor Connection is a quiet achiever in the Snowys tent range, and while we've seen the smaller Bedarra in our best selling range previously, this is the first time the Brampton has had its time on the podium. The Brampton is a spacious and durable 3 room tent that provides loads of ventilation. This is thanks to the flysheet walls which can be extended as awnings on all sides.
Another bonus of the Outdoor Connection range is the optional side walls. When you add them to each corner of the Brampton, it creates a continuous verandah all the way around the tent, perfect for hot or humid locations.
4. Turbo Lite Cabin 450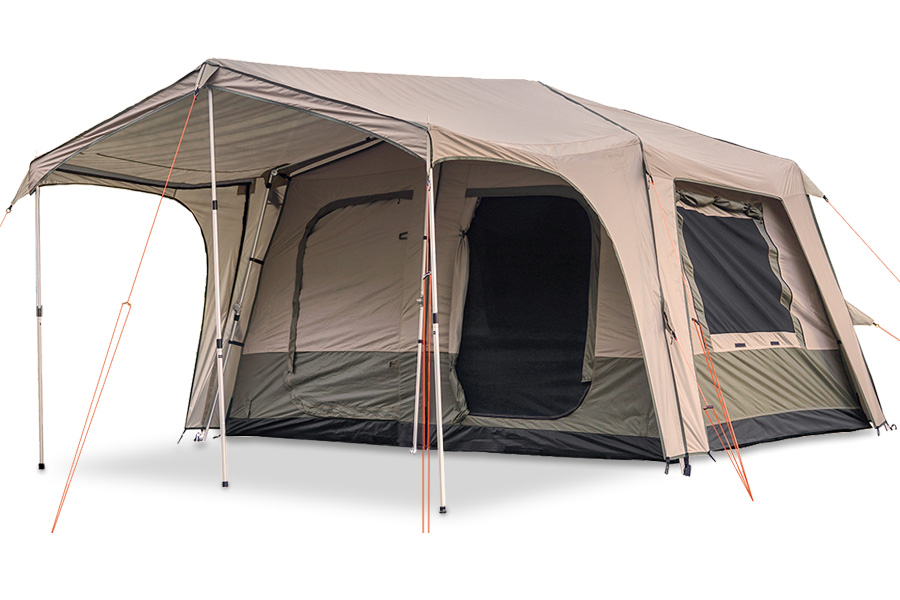 The Turbo Tent range is another staple in our top sellers. This year the newest cabin style of Turbo Tent has made it to the top of the list. This was followed closely by the better known Turbo Twin 300, Turbo Plus 240 and Turbo Plus 300. The benefits of the Turbo Lite Cabin 450 are the two external doorways that each lead to independent spaces or one large space with the centre divider pulled back. It also has an extra large front awning that can be enclosed to create a large protected living space.
The whole Turbo range had a bit of an upgrade this year, you can read about it here. Albeit small changes it's nice to know that Black Wolf are continually tweaking their products.
3. Instant Up Gold 10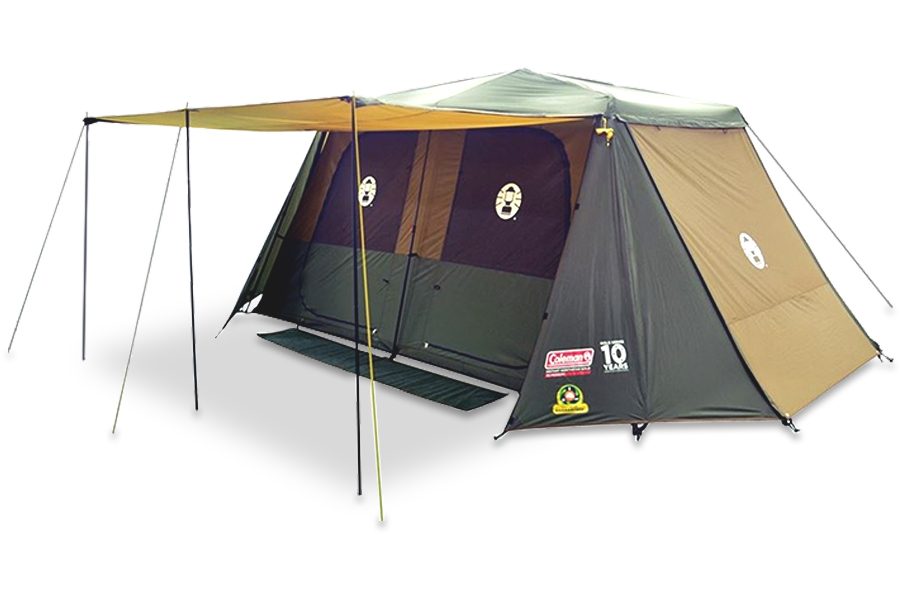 The Coleman Instant Up Gold Range bridges the gap nicely between a lightweight dome tent and a heavy duty touring tent. They also offer a durable floor and a few extra features over the silver series Instant Up Tents. These include a doormat and an additional removable awning. The Instant Up Gold 10 has a configuration similar to the Turbo Cabin 450 with two external doors and two internal rooms with a divider, along with a large 3 pole awning to create a protected outdoor living space.
Closely followed by 4P and 6P versions, the Coleman Instant Up Gold will likely appear on our best sellers list for years to come.
2. Oztent RV5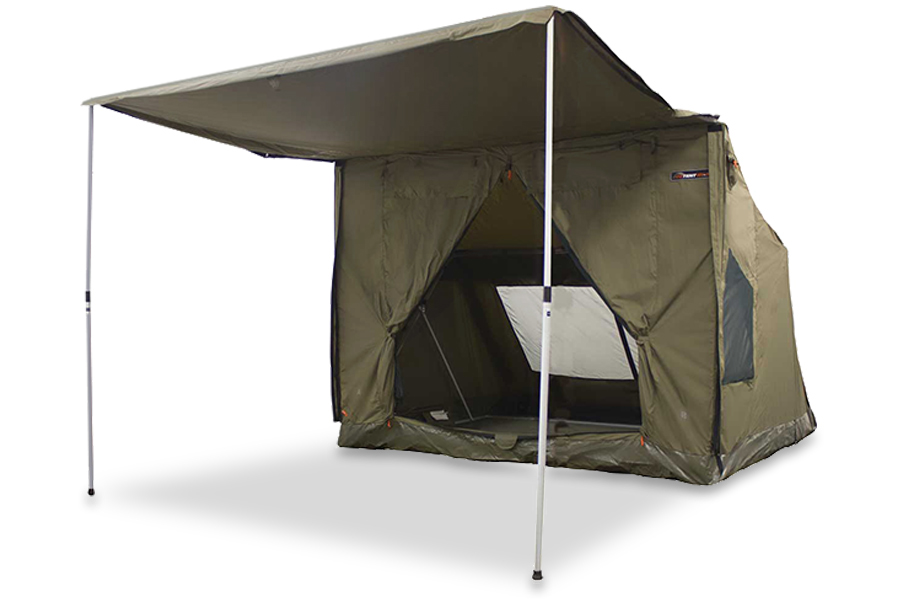 There's nothing new about the Oztent RV Tent Range, they are not even new to this list. They've had no facelifts, no extra features, they are the same colour, same design and same fabrics. That's because the Oztent RV Touring Tents do exactly what you expect them to do just as they are. Super easy to pitch, tough and weatherproof. These canvas touring tents are the companion you want on your roof racks when you're touring Australia's outback.
What's even better is that they are backed with easily available spare parts. So there isn't much that can't be fixed on an Oztent RV tent. The RV5 has once again outsold its smaller siblings with the RV4 not far behind, and this is probably because the RV5 is the only tent in this range that can comfortably fit two camp stretchers side by side. We don't expect this range of tents to disappear off of our best tents list anytime soon.
 1. Coleman Lakeside Geodesic 6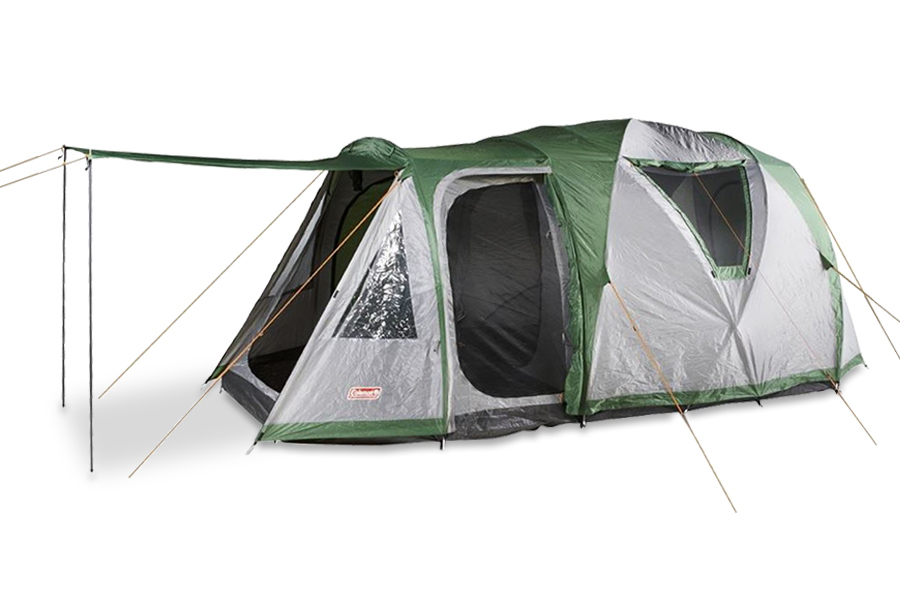 This is a bittersweet result. The Coleman Lakeside Geodesic 6 represents amazing value for money for family camping. But sadly it has gone the way of the smaller Lakeside 4 and is no longer available. Popular not only an account of the price but the spacious sleeping area and enclosed front awning. The Lakeside Geodesic 6 was perfect for occasional family camping holidays.
There are some suitable alternatives though. The best of which we recommend being the Zempire Neo 6. It's not quite as friendly on the bank account and has a little less floor space. But the Neo 6 offers the quality features of the Lakeside Geodesic 6 with more air flow and a pretty slick exterior. Check out the Zempire Neo 6 here.
What's Missing?
We've gotten away from repetition, the Coleman Chalet 9 CV tent didn't quite make it onto this list. It seems that there is a big move to quick pitch tents in the family camping category. If time needs to be spent pitching, then it should offer more than a few rooms and some shade.
Perhaps that's why the Outdoor Connection Brampton potentially took its place. That being said, the Chalet 9 is still a tried and trusted tent at a great price. So we may well see it reappear next year.
2017s Prediction!
I would like to say that air tents will make the list, there is something alluring about pitching your entire tent with a pump, and the Zempire air tent range is most likely to top sales in this category. However, I don't think we will see their popularity result in the 2016 best sellers being nudged off their perch. I think our 2017 list will be much the same as our 2016 results.
This makes my predictions somewhat boring, but I will say that I think we will see more Zempire tents creeping up the list, we have plenty of confidence in the brand and the products are well featured, but it may be a few more years before they start replacing any of the tents on this list.
What was the best tent that you used this year?
About the writer...
Joined back in March, 2013