We're already 8.33% of our way into 2016, and we're only just bringing you the best tents wrap up for 2015. But I guess it's better late than never!
We are feeling a little repetitive with a number of tents featuring yet again (here are our best family tents from last year), but there is a newcomer, and it's always reassuring to know that there are some consistent performers that provide peace of mind for customers choosing the best family tent. Oh, and if you're after something a bit lighter – for that next overnight hiking trip or spin on the motorbike, check out our guide to the best hiking tents.
6. Black Wolf Turbo Lite 240 Touring Tent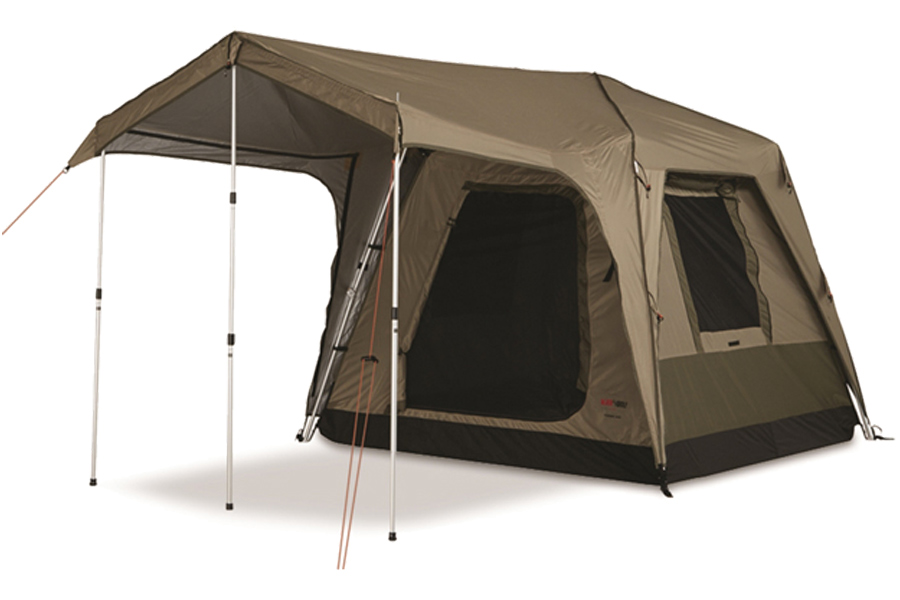 Slotting in at number six, the Black Wolf Turbo Lite 240 is one of five Turbo Tent models in our top 20. The Turbo Lite Plus 240, Turbo Lite Twin 300, Turbo Plus 300 and last year's number one prediction the Turbo Cabin 450 were the other contenders with combined sales of all five models putting Turbo Tents in the number one position.
The Turbo Tent range continue to be a top performer in the touring tent category, rivalled only by the Oztent RV Tents for durability and ease of use. If you're after a serious tent that will last for years, this is where it's at.
We're currently clearing 2016 model Turbo Tents at a ripping price (up to 50% off in some instances) so check 'em out!
5. Coleman Lakeside 4 Extended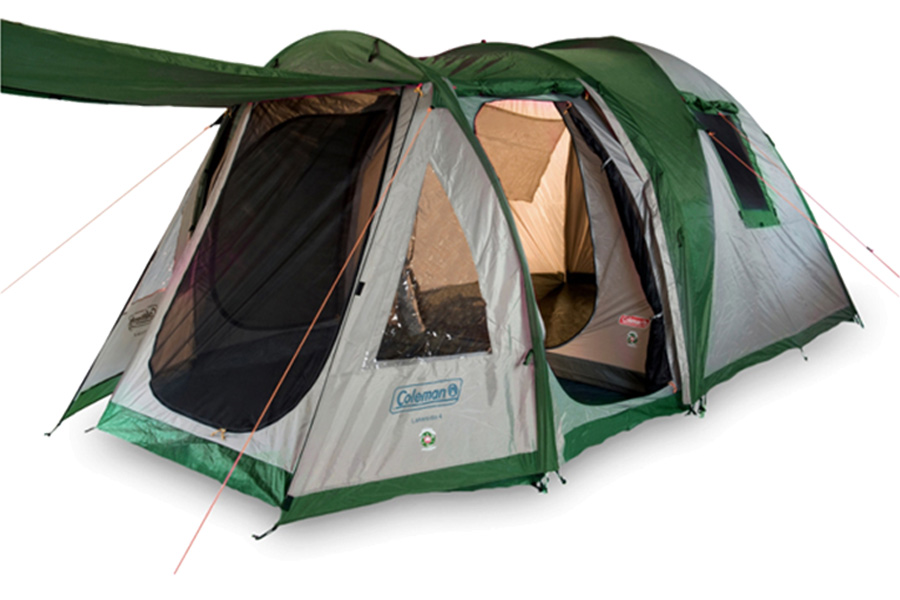 Nudged down by some of its Instant Up cousins, the Coleman Lakeside 4 Extended continues to be one of our most affordable family camping tents.
An enclosed front vestibule combined with front and rear awnings and plenty of ventilation, all at a price that continues to make the Lakeside 4 Extended a staple tent in the Snowys range.
(Sadly, the Lakeside 4 looks to be on Coleman's discontinued list. Here's hoping that it'll make a reappearance someday! We love this little tent. That said, we do stock the Lakeside 6 still.) 
4. Malamoo Mega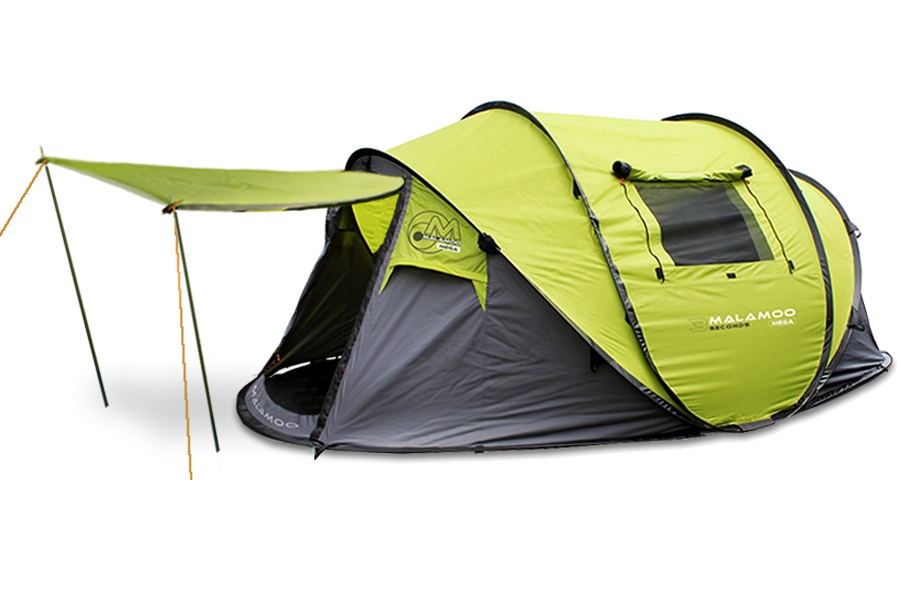 Something new to this list for 2015 is the Oztent Malamoo Mega Pop-Up Tent.
An impressive shelter, the Malamoo Mega is the quickest pitching family tent in our range with an instant frame that goes from a disc that will fit into your boot, to a roomy family tent in the flick of your wrist, a few pegs later and you have a vestibule and sleeping space for four.
What the Malamoo Mega lacks the standing room it makes up for in simplicity. In fact, the most difficult thing is getting the knack of folding it back into the bag, but I reckon after the second time you'll have it mastered.
3. Coleman Chalet 9 CV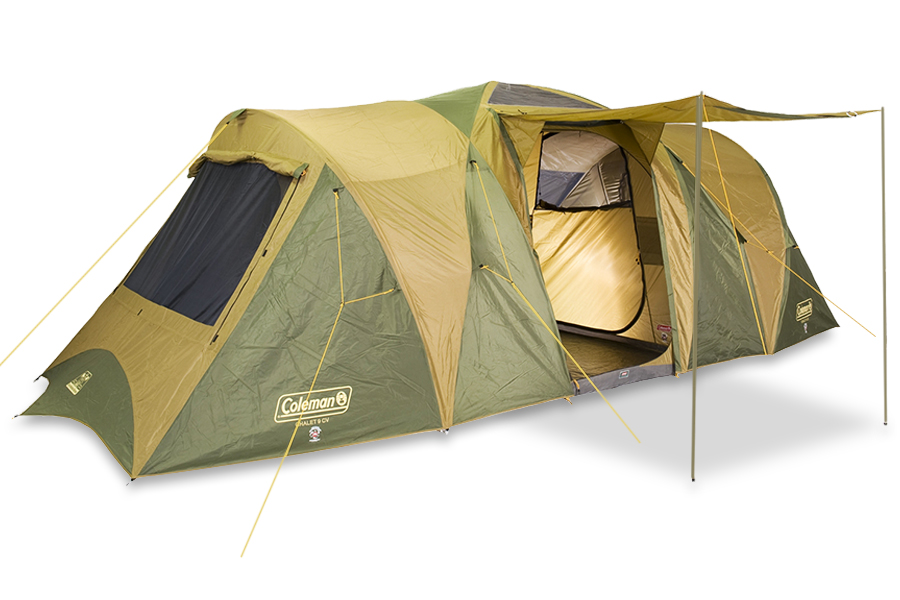 I'm not sure what I can say about this tent that hasn't already been discussed. It may have been nudged down a few spots but this is the fourth year running that the Chalet 9 CV has made our top tents list.
It continues to be a reliable go-to tent for customers who want something that has been extensively tried and tested.
2. Oztent RV5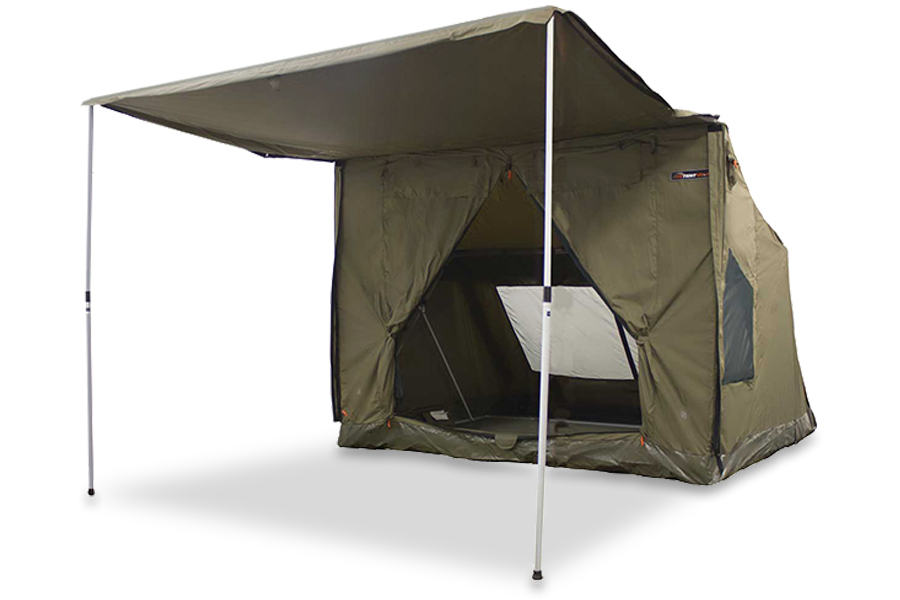 It could be because it is the only RV tent that comfortably houses two stretchers with space to move, but the Oztent RV5 is the most popular tent in the RV range with the RV4 and RV3 once again not far behind.
These are super durable, easy to pitch and with tonnes of add-ons available. The Oztent RV Tents continue to be a go-to tent for outback touring and long stay camping.
1. Coleman Instant Up 4P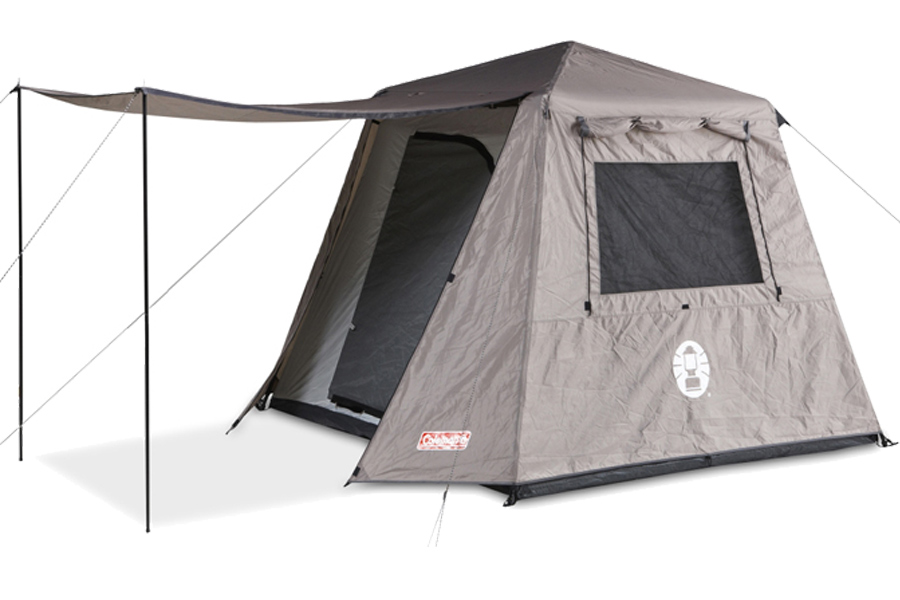 It's finally made it to number 1, the Coleman Instant Up 4P has been in the top tents list for the last two years and has taken the trophy for 2015, with the 6 person and 8 person versions making it into the top 10.
A simple and functional tent for quick family getaways, the Coleman Instant Up range is a great substitute to heavy-duty touring tents. It also offers a faster pitching alternative to family domes.
What's Missing?
Notably missing from our top sellers for 2015 is anything from Outdoor Connection, although the Bedarra is not too far down the list and our range from Outdoor Connection is ever increasing.
2016's Prediction!
My call for 2016 is a toss-up between the new Zempire Neo Dome Tents and the Coleman Instant Up Gold series. The Zempire tents have only been in our range for a few months but have quickly picked up momentum and are amazing value for money. However, I think the Coleman Instant Up Gold Series of tents will feature in our 2016 list. This is due to the popularity of the Instant Up Series over the last few years.
Offering heavier duty fabrics and a host of added extras, the Gold Series go one step further to bridge the gap between lightweight family and a heavy duty touring tents.
What was your top family tent for 2015?
About the writer...
Joined back in March, 2013