The Exped Megamat 10 LXW is our pick for Product of the Month! Why? Because it's not only one of the most comfortable, yet lightweight and easy to use self-inflating mats on the market, but it's the bee's knees for when you want a perfect night's sleep wherever you might be camping.
It's just so incredibly comfy and packed with stacks of awesome features you can't look past! One of our customers recently remarked that it was more comfortable than their bed at home!
We love the Exped Megamat 10 LXW (long, extra wide) because it has everything you need for the perfect night's sleep on most terrains whether you're using it on a camping trip, in the caravan or camper, or as a guest bed at home.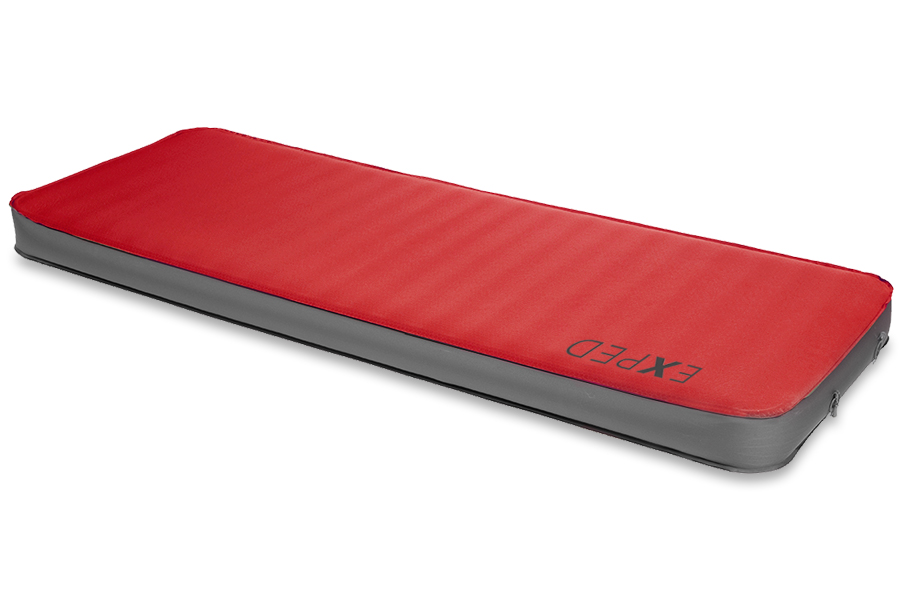 The product of the month – the Exped Megamat. 
So Comfortable
The Exped Megamat 10 LXW is a mega large and wide, mega comfortable and mega warm mat (it has an R-value of 9.5)!
Made from a super soft, velvety yet durable material that is slip resistant but very comfortable next to your skin – you won't feel like you're sleeping on rubber. A luxurious 10cm thick, the filling is made from an ultralight open cell polyurethane foam that weighs only 2.8 kg!
The extra wide and completely level square design doesn't taper at the edge so you can be assured that you won't be falling off in the middle of the night.
Easy to inflate and deflate
The Exped Megamat 10 LXW comes with a cushion pump for adding extra pressure. All you do is squeeze to use. The mat also features both an inflate and deflate valve for setting up and rolling away easily.
The inflate and deflate valves are self-sealing. So you don't have to worry about air loss or gain at the wrong time.
Leak-proof construction and warranty
The laminated airblock film is of polyurethane-ether making it leak proof even if humidity accumulates during inflation. It's made with durable seams for a long-lasting life without rips or stitching problems. This mat also comes with a roomy stuff sack for easy packing and transportation.
The stuff sack can also be used as a pillow when stuffed with spare clothing! Also included is a repair kit with adhesive and fabric patches. The Exped Megamat 10 LXW has a five-year warranty – so you know you are getting quality!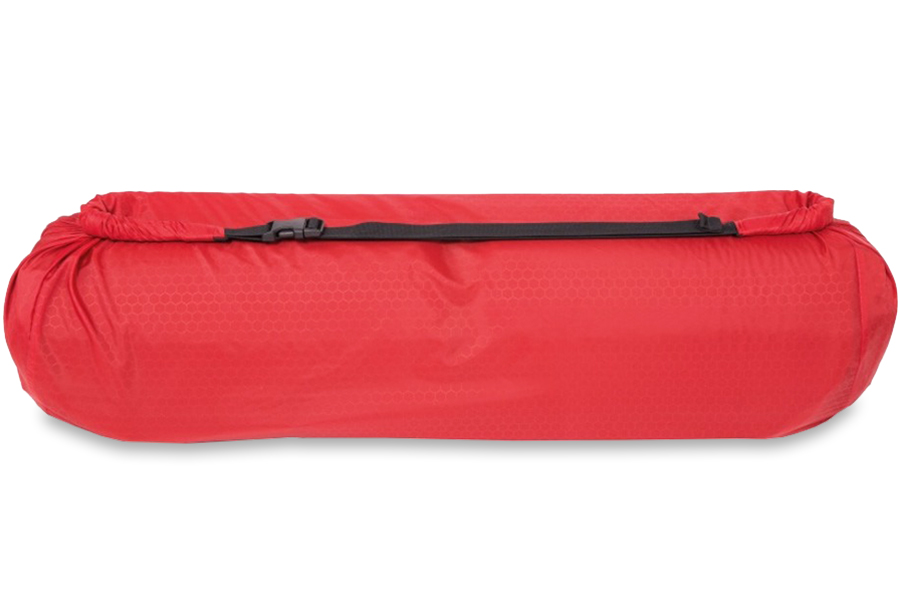 The Megamat packed up in its carry bag. 
In conclusion
The Exped Megamat 10 LXW is a fantastic accompaniment for sleeping in the outdoors. You are guaranteed to get an awesome night's sleep and wake up refreshed and ready for another day of hiking, bushwalking or enjoying the scenery.
Have you tried the Exped Megamat for yourself? What did you think?
About the writer...
Joined back in December, 2011