Choosing a mattress for camping, and deciding what's most important to you, can be tricky. Is it cost, comfort, size, portability, weight, insulation, or inflation that matters most?
Usually, they're all a factor, and narrowing down your choice becomes a balance (or trade off) between them. The mats in this round-up are generally not the ones for an overnight hike, so if that's what you're after, check out our lightweight best-sellers here.
Car campers and 4WD tourers, however, you're going to want to stick around because this is the one for you! We've grabbed the data and crunched the numbers from our sales over the last twelve months. So whether you're looking to upgrade or just getting set up, here are our best-selling camping mattresses for 2022…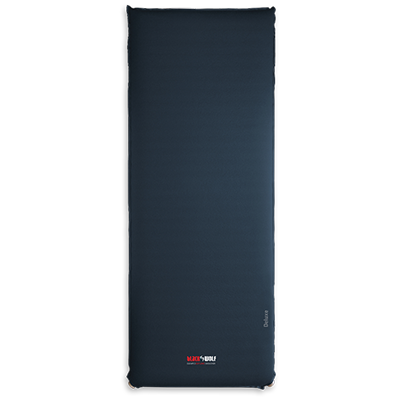 10. Black Wolf 2D Deluxe & Super Deluxe
Using HexaTherm Technology to conform to your body shape, BlackWolf's 2D Deluxe and Super Deluxe have now been in our range for a couple of years.
They're yet to receive a bad review, and both are a good option for car campers. As its name suggests, the Super Deluxe provides a bit more luxury with a little extra thickness, insulation, and sleeping space. But, if you're tight on room, the Deluxe will cater nicely. These mats are self-inflating with anti-fungal CFC free foam and have a soft stretchy 50D polycotton top with a tapered edge.
New to us at the same time as BlackWolf's Hexatherm 3Ds, these mats are starting to pull the attention away from fans previously loyal to the Mega Deluxe!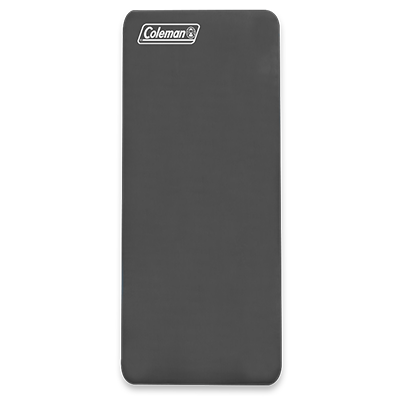 9. Coleman High Peak Camp Mat
Coleman has long been regarded for providing decent hassle-free gear to beginner campers and the High Peak Camp Mat is a quality mat that fits the bill!
Available in Single and Double sizes, these mats have been around for a little over a year, and are the latest and greatest version of the original Big Mat 3D. It's no surprise that they've made it into this year's list as we've been getting positive feedback from customers, and so far, we're pretty happy with how they look and perform. Ben goes through the details in this video, but they're an affordable 10cm thick, square-sided mat using a cored polyurethane foam.
They don't have quite the same warranty as the MonstaMats, nor have they been around for as long. But, with similar pricing and specs, we might just see the High Peak climbing the list next year.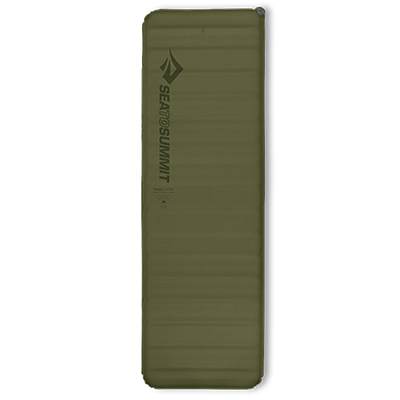 8. Sea to Summit Camp Plus SI
These are barely a year old, and we called it in last year's update when we featured them for our 'what to watch' mattress. Sea to Summit's Camp Plus SI Sleeping Mats are everything you'd expect them to be!
Available in four sizes, including rectangular and mummy shapes, this mat is thicker than the original Camp Mat SI and has an R-value of 4.3. Its surface is made from abrasion-resistant 75D polyester with laminated TPU, and it has internal horizontal Delta Coring™ to reducing bulk and weight.
The Camp Plus SI features in our Snowys Picks: Sea to Summit Mats break down, and one customer describes the mat as being 'the perfect bridge between a lightweight hiking mat and a bulky car camping one'. We reckon they're pretty spot on!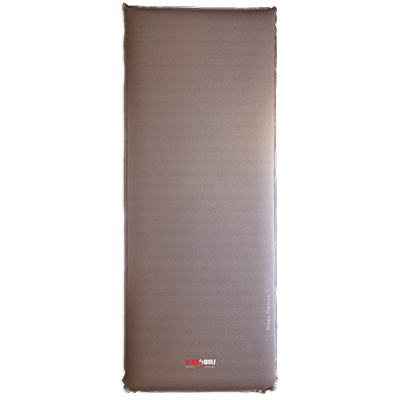 7. BlackWolf 2D Mega Deluxe
The Mega Deluxe Mat from BlackWolf has been around a long time and, has consistently made it onto our best-selling list. They've seen a few upgrades over the years and, once upon a time, it ranked as one of our two best-selling mats.
The Mega Deluxe is thick and plush with a self-inflating design. Its reliable reputation is holding firm, despite being overtaken by the newer HexaTherm 3D (which has come in at #5 this year). Available in two sizes – Single and Queen – these mats have a more durable stretch fabric and higher R-value than the #10 ranking 2D Deluxe and Super Deluxe. There's also an optional Fitted Mat Sheet that can be used over the Queen, or when two Single mats are joined together by the integrated Velcro side strips.
The competition is tough, and BlackWolf's newer mats might steal the thunder, but the Mega Deluxe has long been a favourite, and are a great choice for both adults and kids.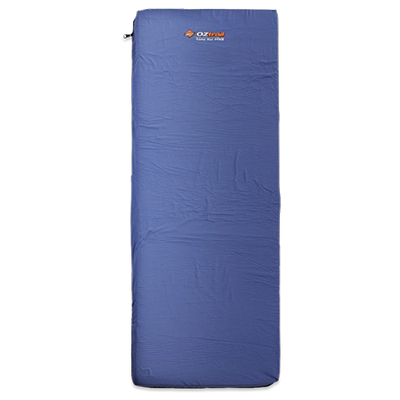 6. OZtrail Camp Mat
Holding its position from last year, the OZtrail Camp Mat takes you back to basics – it's simple, easy to care for, and really affordable!
The Camp Mat comes in a Single and Jumbo, and is a 5cm high-density open foam cell with a removeable cover. This mat may not offer the same level of luxury as others, but there's not much that can go wrong. It has a water-resistant base to protect it from moisture, and an upper made from breathable polycotton.
OZtrail's Camp Mat is the only mat of its kind within our range, and it's perfect on top of your stretcher, in your swag, or if needing a budget-friendly option for a bunch of kids.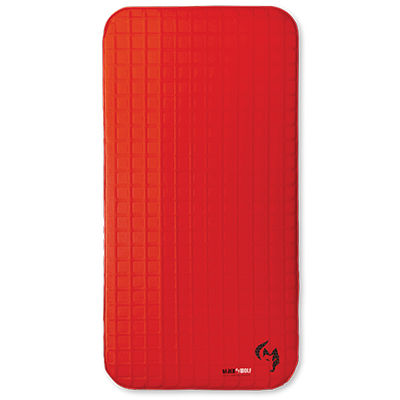 5. BlackWolf HexaTherm 3D
Taking over fifth place and making steady progress to the top spot is the HexaTherm 3D from BlackWolf! Like the 2D Deluxe and Super Deluxe, the 3D Single and Queen were new to us in late 2019.
Breaking down the specs, there's not a lot of difference between these mats and the old favourite, Mega Deluxe. We had a hunch that these mats would win over the diehard Mega Deluxe fans, and the sales over the past twelve months seem to be backing this up. The 3D features Therma-cell cored foam to reduce weight, while conforming to your body shape.
We regard them to be among the best self-inflating mats, and won't be at all surprised if they continue to work their way up the list.
4. Coleman All Terrain Airbeds
If there was a trophy for consistency, then the Coleman All Terrain Airbeds would hold it loud and proud! Since 2018, these beds have maintained their Number 4 spot, and fifty-three 5-star reviews across all three sizes really says it all.
These beds have more puncture resistance, less weight, and more support than your average bargain airbed. They come in three different sizes, an XL Single, a Queen, and a Double High Queen, and are just as perfect for overnight guests as they are for camping. Inflation is simple with a regular airbed pump, support is provided by the internal coils, and you can use your regular sheets from home over it, even when you're sleeping outdoors.
Coleman's All Terrain Airbeds are the go-to all-rounder for anyone not looking to shell out a wad of cash, but still wanting a comfy place to crash.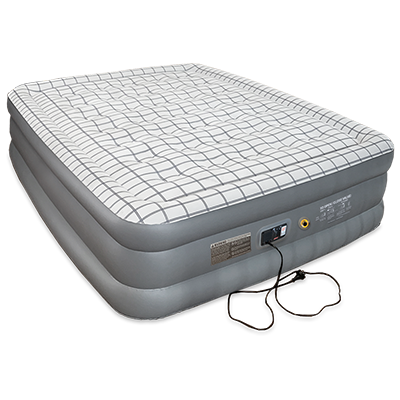 3. Coleman Quickbed Airbeds
They may have dropped a spot from last year, but they're still a favourite among our customers. Coleman's Quickbed Airbeds are a trusty airbed that comes in an XL Single, Double, a Queen and a Queen Double-High & Pump.
If you're after a reliable and affordable airbed, look no further! The Quickbeds are constructed from a tough PVC, with internal coils for support and shape, and a flocked surface for comfort. The Queen Double-High has led the pack in sales, and is the only airbed in our range that has an integrated 240-volt pump. It also boasts a string of rave reviews, and is a popular choice for fitting inside Coleman's Northstar Darkroom 8P and 10P tents.
Like the All Terrains, the Quickbed is no stranger to our best-sellers list, and it's a great choice for budget-conscious campers, as well as making an easy, storable solution for houseguests.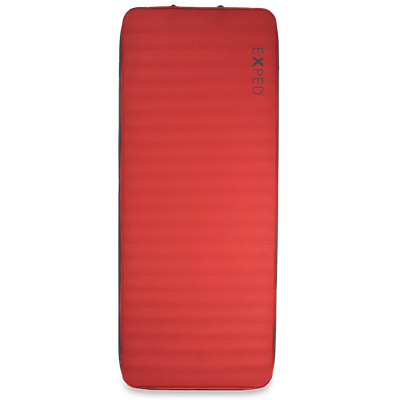 2. Exped MegaMats
Ah… the good ol' MegaMats! They've always placed somewhere among the top of the top, and with so many 5-star reviews they jolly well deserve it. Exped are Swiss designed and made to exceptional standards. Each mattress is individually tested to be 100% airtight before they're shipped for sale, and they have a stellar reputation for being reliable and extremely comfortable.
They come in single and double sizes, with a soft velour top finish, and separate inflate and deflate valves to ensure they won't slowly go down overnight. Also available are the MegaMat 15 LXW and MegaMat 15 Duo LXW – both of which take the original MegaMat to the next level, and provide 15cm of air-cored channelled foam and an R-Value of 10.6. Exped also has a bunch of accessories to complement their MegaMat – a Coupler Kit for joining two singles together, mat sheets (Duo LW+ and LXW), a multi-purpose rechargeable Widget Pump, and a Mini hand pump if you need to give your mat a top up mid-trip.
The MegaMat is one of our longest and best-selling products in the Snowys range. They're not the cheapest but, with an unrivalled 5 year warranty, they're well worth the investment!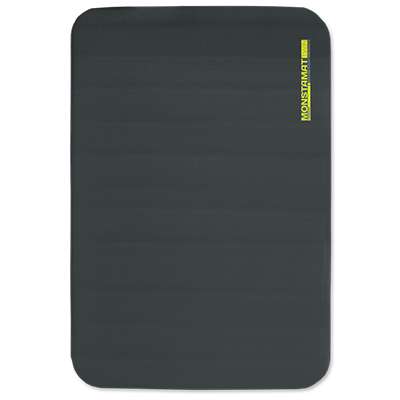 1. Zempire Monstamats
For a third year running, it's the Monstamat Camp Mat taking the crown! Made by the New Zealand brand, Zempire, there are three mats in the range – a Single, a King Single, and a Twin.
This mat is 10cm thick, with an anti-bacterial open cell foam interior. It has a single high-volume valve for easy inflation and deflation, and a square box design to maximise the sleeping space. With more than two hundred (!) 5-star reviews across the range, our customers continue to rate it highly, based on its comfort and excellent value for money.
When it comes to finding the right balance in a good camping mattress, the MonstaMats have it! They've built a solid reputation over the years, and that's because Zempire has considered all those tricky factors we mentioned at the start – cost, comfort, size, portability, weight, insulation, and inflation!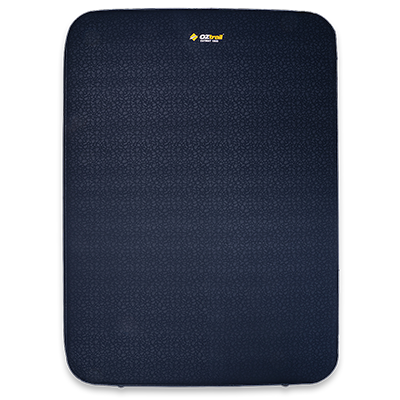 What to watch – OZtrail 3D Fatmat & Darche KOZI
The two new kids on the block – Darche's KOZI Series Self-Inflating Mattress, and hot out of the truck is OZtrail's 3D Fatmat!
The 3D Fatmat hasn't been around long enough yet for us to really put it through its paces, but the feedback from our customers has been extremely positive so far. It's a self-inflating 15cm thick mat that's available in a single-sized 750, and a double 1500, or a Lite version that's 10cm thick. These mats are a high-density memory foam, cored with open cells across the width to allow for easier packing. Ben is about 70kg and gauges his comfort in this video, while one customer (Sam), weighs 120kg and says he slept like a baby!
Darche's KOZI Series is barely six months old, and their range of Self-Inflating Mattresses is meeting the demand of first timers across the country. There's a sizing option to suit every car camper, with a King Single, a Double, and a Queen. These mats are 10cm thick and are a great mat at an affordable price. We're keen to see if they make it into next year's list!
How do you choose a good camping mattress?
About the writer...
Trekker, surfer, climber, mountain biker, runner, camper. Participator in most things… master of none.
Joined back in March, 2013