A good night of sleep can make or break a camping trip, and the stigma around camping is that you'll be uncomfortable sleeping on an unsupportive air-filled vessel on the ground.
Not anymore!
The camping mat has been through a revolution that would see it rival many of the mattresses you'll find in Pirate Snoozy's Bedding Emporium. Even the traditional airbed, being a popular and affordable choice, has come a long way in recent years. Whilst you'll still be resting your camp mat on the ground you can be sure that these newer mats will have you sleeping like a log no matter where you camp.
Below we've listed our top 10 selling mats for the past 12 months. From the compact to the luxurious, you're sure to find a camp mat in this mix that will have you wanting to go camping… just for a good night of sleep!
Kicking off at number 10!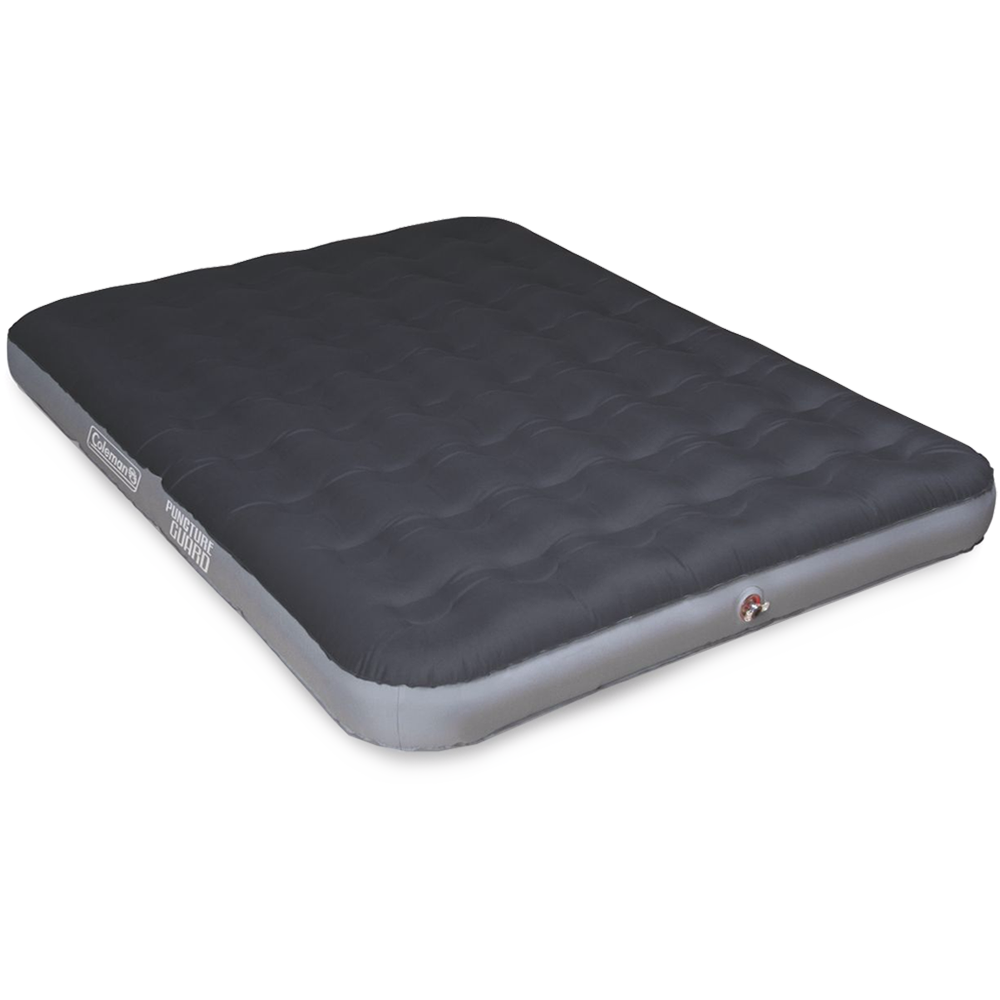 10. Coleman All Terrain Airbeds
These are a little more than your average airbed. With more puncture resistance, less weight and more support, the Coleman All Terrain mattress provides reliability and comfort not previously seen in an airbed.
These inflatable beds are available in three sizes, an XL Single, a queen, and a double high queen for an extra touch of luxury in your campsite. They inflate with a regular air bed pump and feature internal coils that ensure the bed holds its shape. What's even better is that they fit regular sheets so you can make up a comfortable bed anywhere you reside for the night.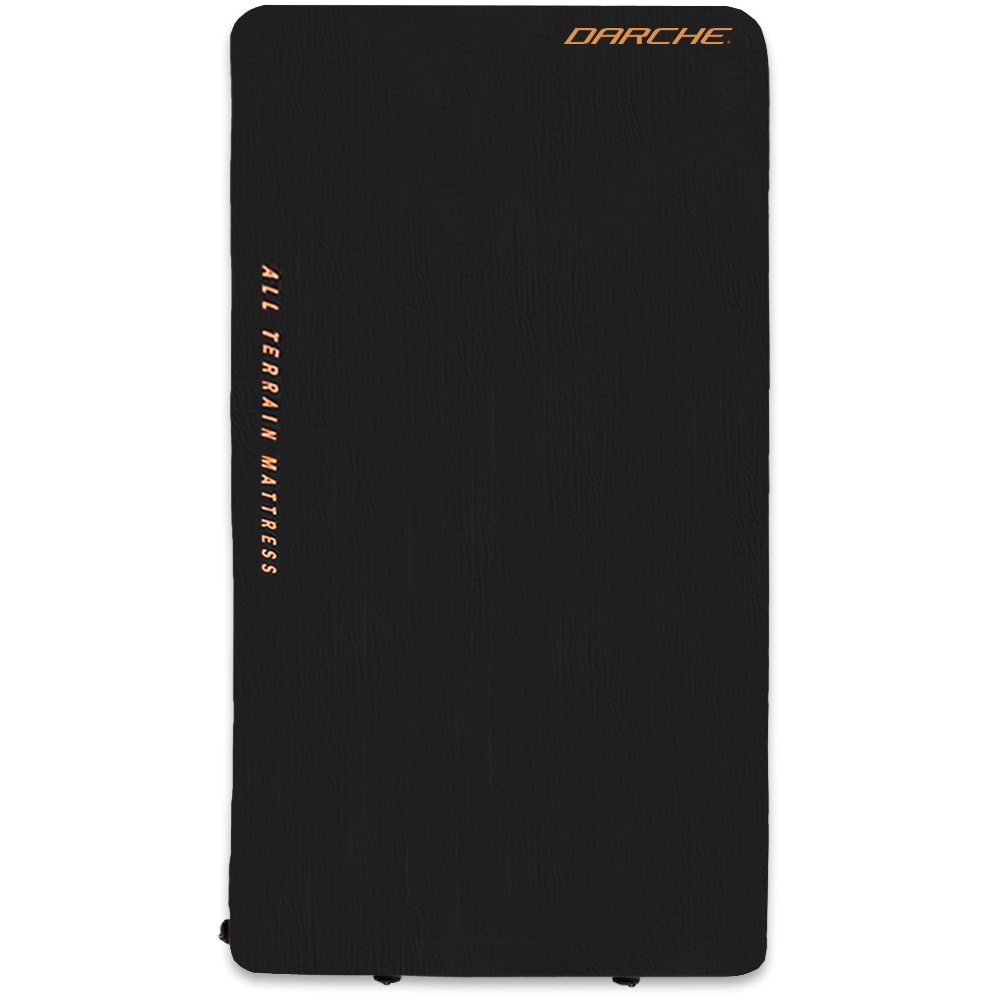 9. Darche All Terrain Touring Mats
These self-inflating mats got an upgrade during the year so their sales are spread across two different types of mat under the same name. The upgraded version has square edges that give it a nice large sleeping area as well as a new colourway.
These aren't the smallest of mats when packed but they offer outstanding levels of sleeping comfort. The internal foam provides 10cm of comfortable support and the curved corners make it easy to fit inside a swag or tent. The All-Terrain Mats from Darche are an excellent choice if comfort is the number one factor in your camp mat choice.
8. Sea To Summit Comfort Plus Self Inflating Mats
At 8cm thick and with a tapered cut, these self-inflating mats offer the thickness of a general camping mat with weight and packed size that could be considered a heavy hiking mat. Made to Sea to Summit's exacting standards, the Comfort Plus mats come in two sizes, feature a soft stretchy upper and a supportive and insulating foam core.
If your transport for camping adventures is a Daihatsu Charade or, like me, you are just a minimalist, then you'll appreciate the comfort this mat offers given the little space it takes up in your vehicle.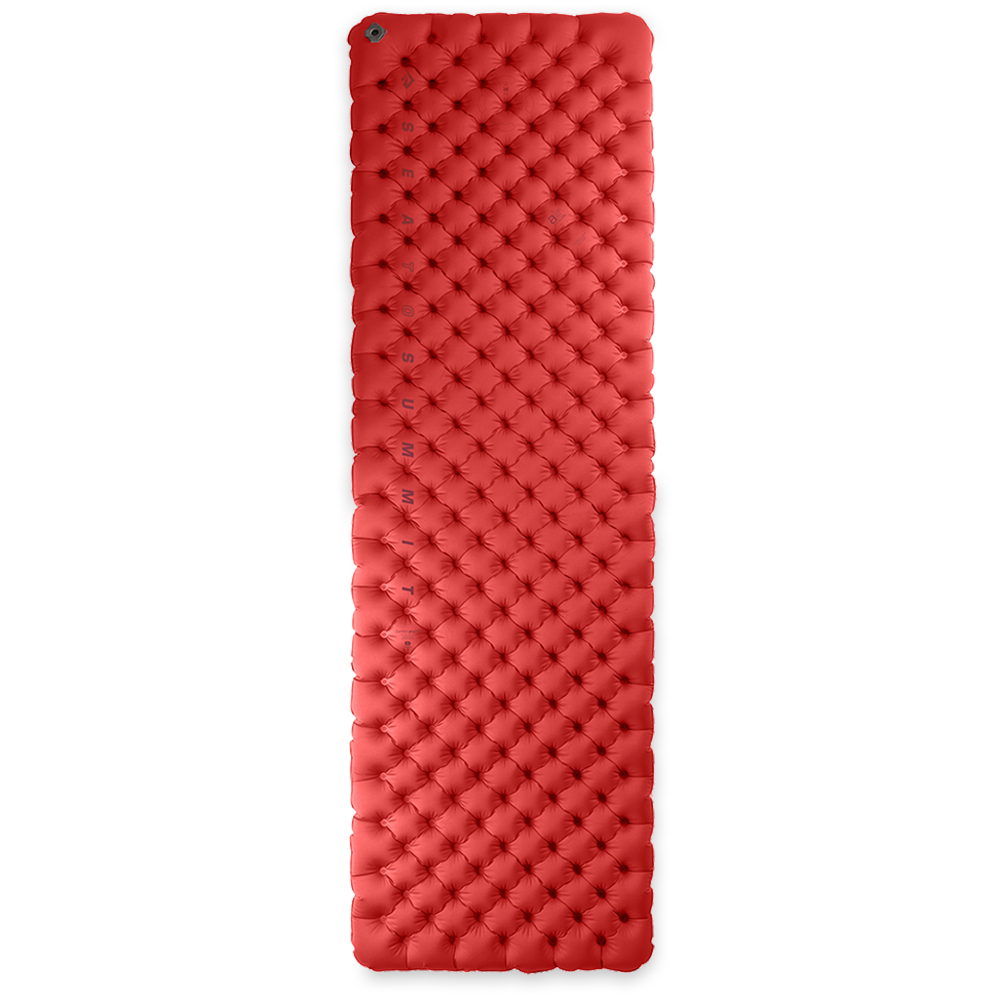 7. Sea to Summit Comfort Plus Inflatable Insulated Sleeping Mats
These mats also straddle the line between camping and hiking mats, but it's the larger rectangular version of the Sea to Summit Comfort Plus Self Inflating mats that are of particular interest to campers looking to keep weight down and be efficient with space whilst maintaining comfort.
These are inflatable mats and come in a stuff sack that doubles as a pump. They are filled with synthetic insulation and feature a dual layer cell system for efficient insulation, optimal comfort and a level of redundancy in the event of a puncture, and are perfect for the lightweight camper.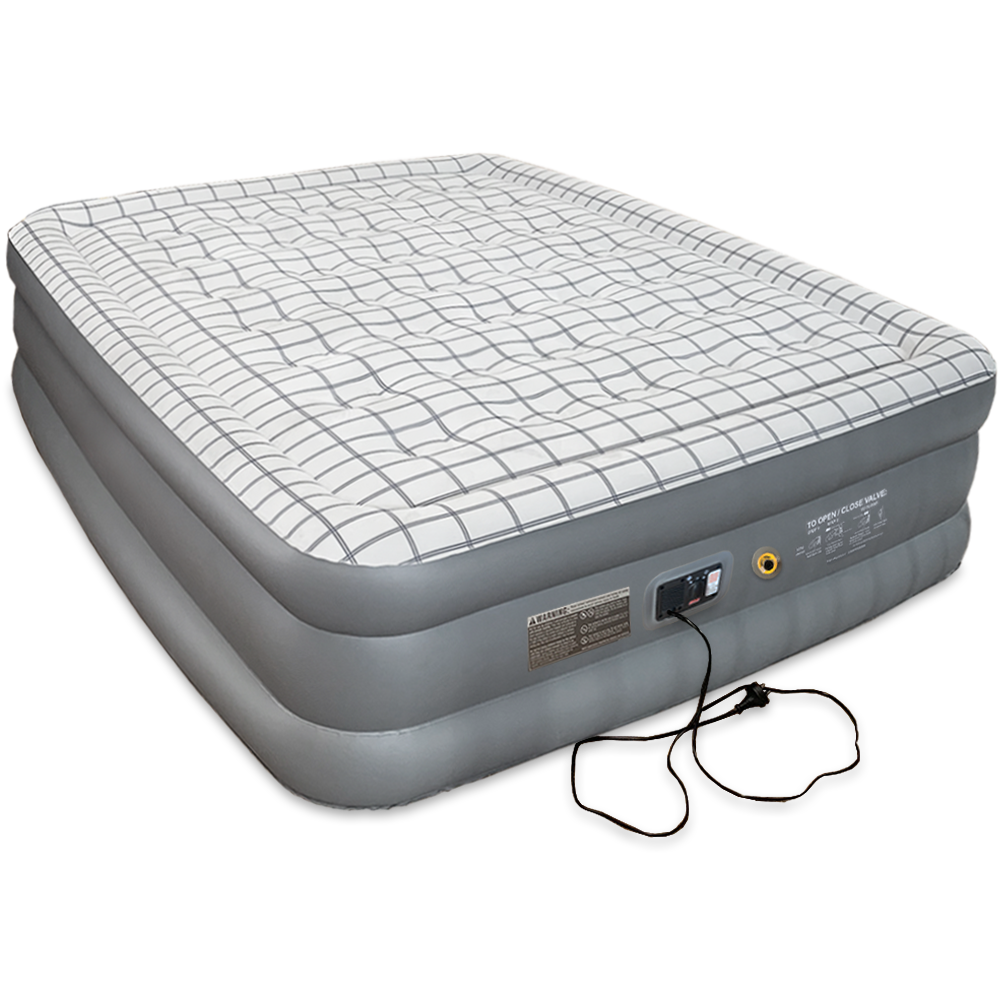 6. Coleman Quickbed Airbeds
If it's purely a reliable and affordable airbed that you're after, the Coleman Quickbeds is what you need. These air beds are made with a tough PVC and come in an XL Single, Double, a Queen and a double high version with an integrated 240V pump.
Coils feature inside to give the mats support and shape and the flocked top surface makes for comfortable sleeping. The Coleman Quickbeds is ideal for a budget camp set-up or for an emergency guest bed at home.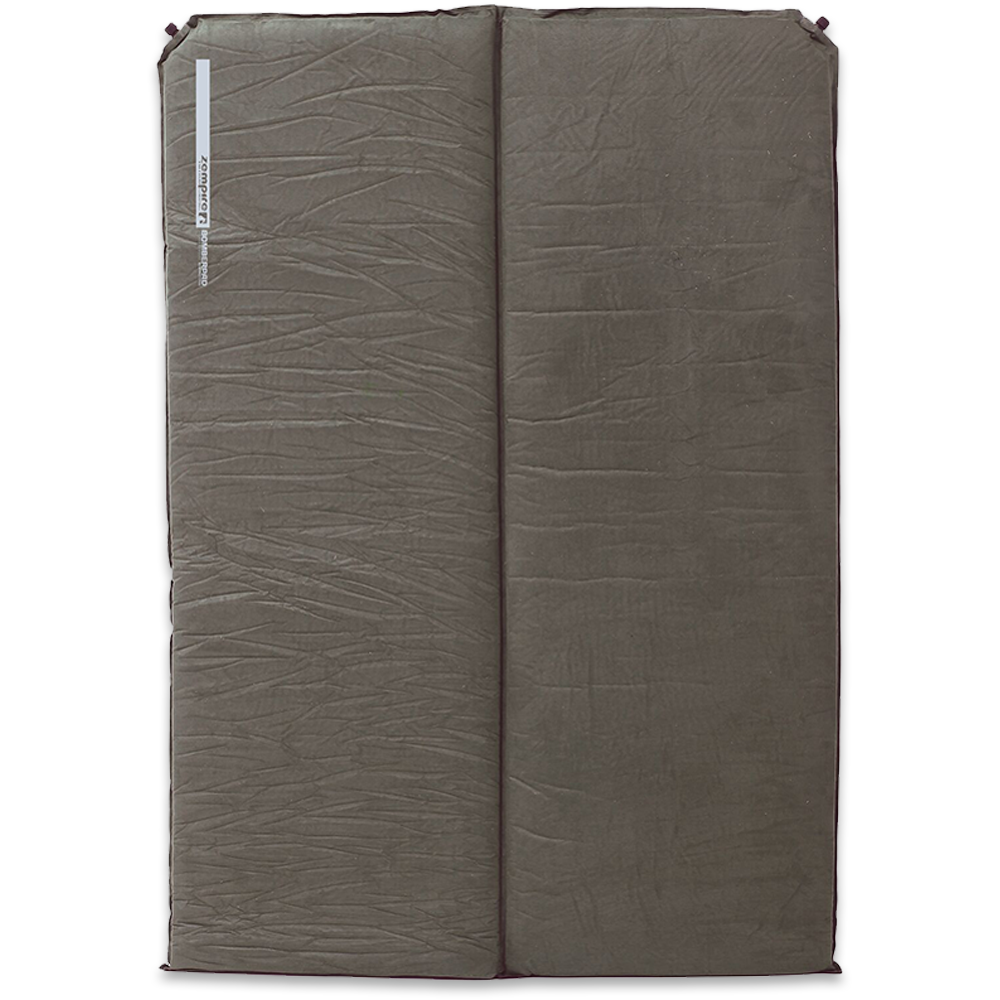 5. Zempire Bomberpad Mattress
The tough construction of these mats is subdued by the soft suede finish on top and non-slip features on the base. They are a touch of luxury for the toughest of environments.
Available in single and twin sizes, the Bomberpads are a good upgrade for your swag mattress whilst the double version is perfect for double size camp stretchers. The outer in bonded to the inner foam, they are self-inflating, offers good insulation and have a manageable packed size. The Zempire Bomberpads is a great all-round camping mat.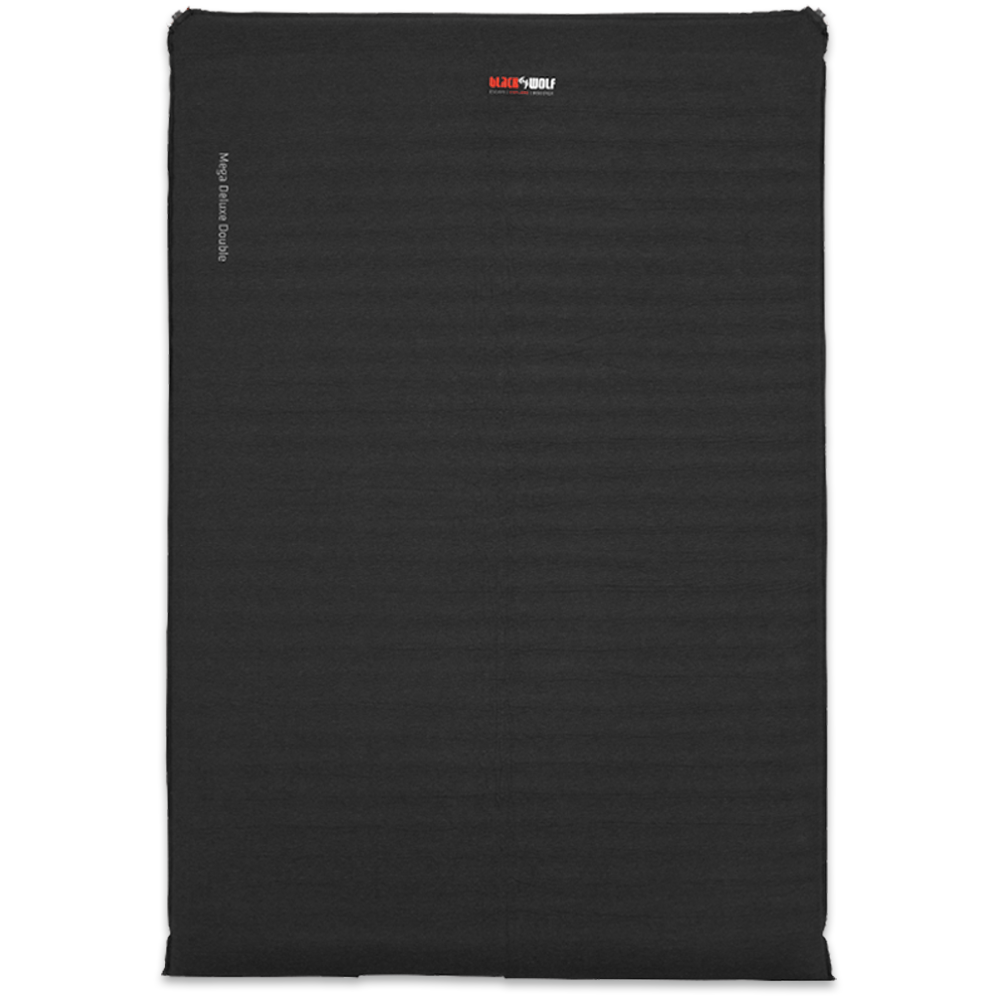 4. Black Wolf Mega Deluxe Self Inflating Mats
Thick, warm, comfortable, and compact for transport, the Black Wolf Mega Deluxe has been helping Australian campers sleep soundly in the outdoors for many years now.
These self-inflating mats are available in single and double sizes and feature a soft and stretchy poly-cotton upper. The high flow reversible valve makes pack-down a cinch and the storage sack doubles as an inflation aid for fast set-up. The single version even has a Velcro strip down the sides so you can join two together. Both sizes have a non-slip base to keep them from slipping around your tent.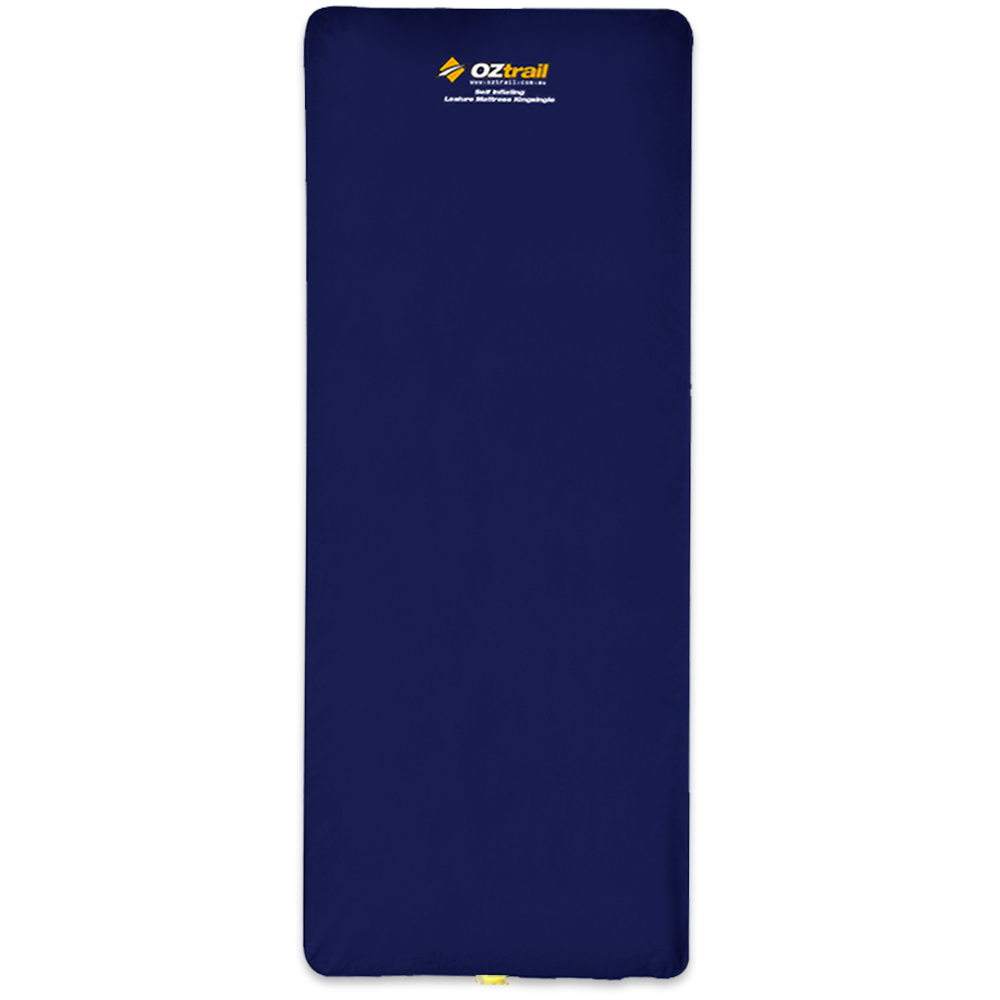 3. OZtrail 4WD Leisure Mats
These are probably the most comfortable and bombproof mat in our range at Snowys. The PVC exterior of the OZtrail Leisure mats isn't actually bonded to the inner. It's purely the foam that offers the support which means these mats are not prone to going flat with a puncture.
These mats are available in three sizes – king single, double, and queen and have a velour finish on the top. Their only real downside of this is that they are pretty big when packed away. But, at least you can throw them in the trailer or on your roof rack without fear of a small puncture ruining a good night of sleep.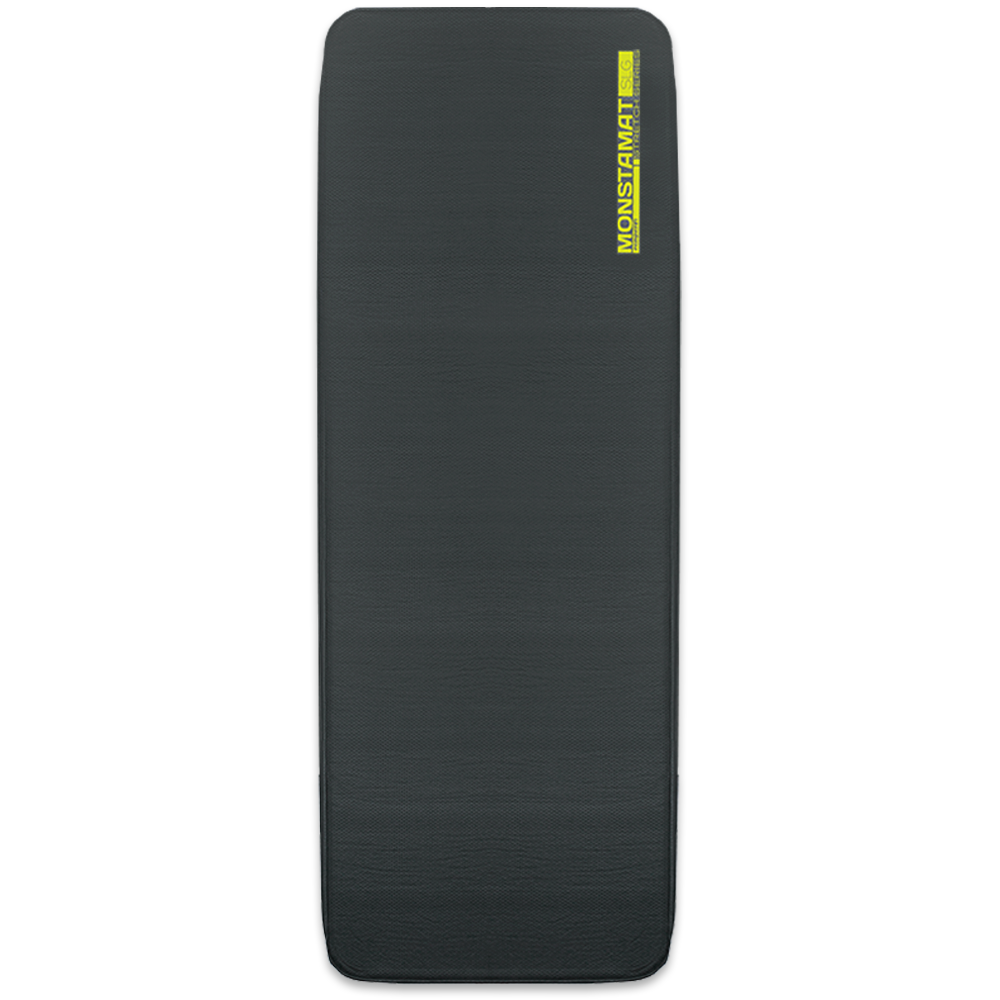 2. Zempire Monstamat Self Inflating Mats
These mats hit the ground with tons of momentum, originally called the Zempire Megamat. Zempire changed the name of their luxurious self-inflating mat to the Monstamat in 2018. However, a change in name has had no negative effect on the popularity of this mat.
The Monstamat is 10cm thick, comes in single and double sizes, has nice square sides for a maximum sleeping area and has a single large valve for inflation and deflation. So far this mat has proven to be as comfortable and reliable as the ever popular Exped Megamat at a portion of the price. I guess only time will tell if it lasts the same distance.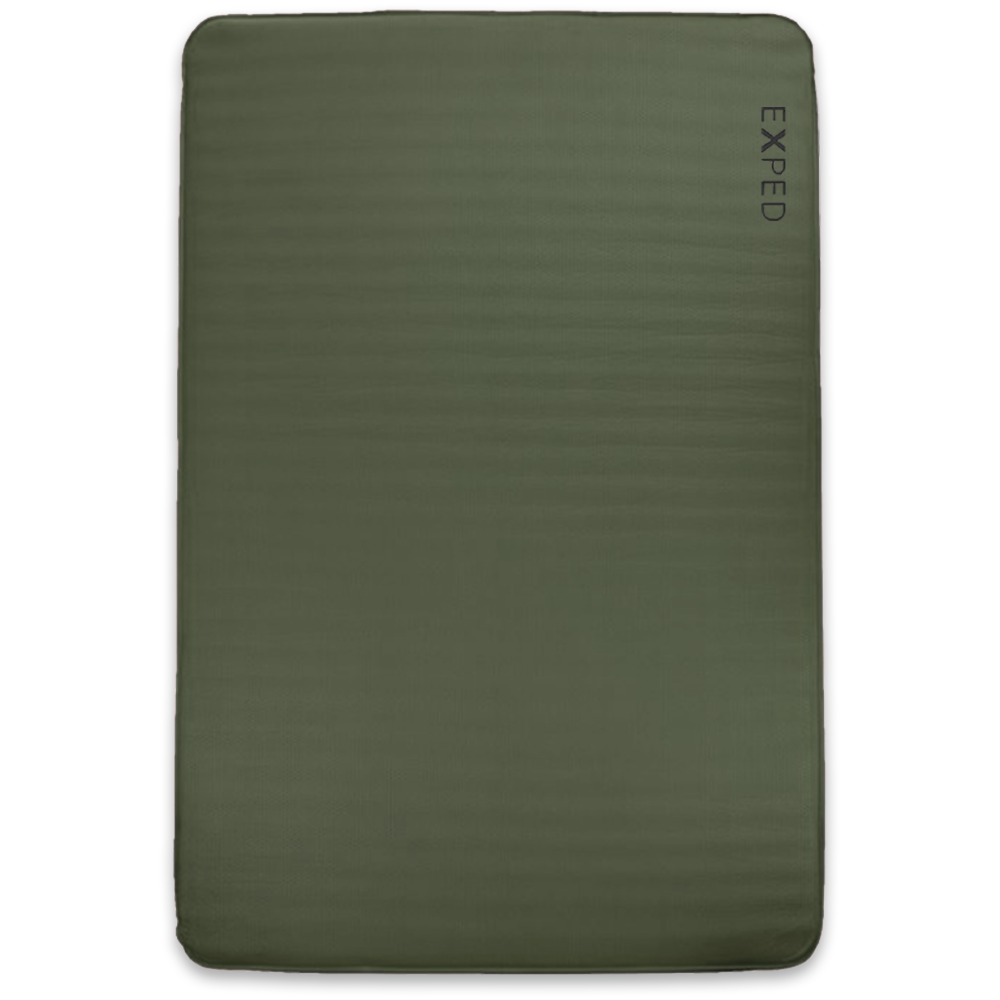 1. Exped Megamat – the ultimate camp mat
Year after year the Exped Megamat repeatedly proves itself to be the most reliable, user-friendly and popular mat in our range. They come in single and double sizes, feature a soft velour finish on the top and have separate inflate and deflate valves that ensure it doesn't slowly deflate overnight.
These mats are made to the highest standards, with quality materials, precision Swiss design and are individually factory tested to be 100% airtight before they're shipped for sale. These mats may not be the cheapest choice in our range, but they sure do get a ton of positive feedback from campers who have long forgotten the price after a comfortable night sleep in the outdoors.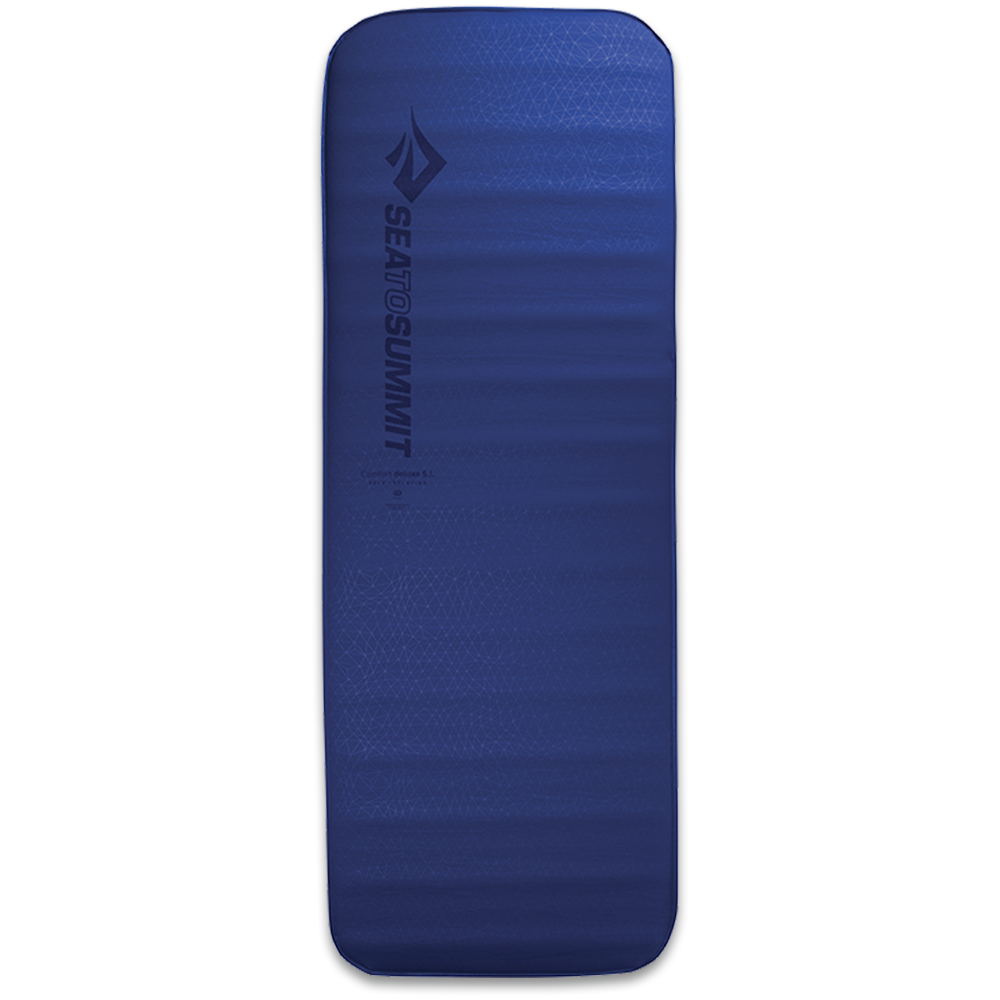 What's new
Nothing really… but I will make mention of Sea to Summit's offering in the luxury end of the camp mat market – the Comfort DLX SI Sleeping Mat, in three sizes – RW, LW and Double.
These mats boast similar features to the Exped Megamat with 10cm of support and a nice flat sleeping surface and square edges. The fabrics have a nice soft and stretchy feel and the multi-function valve is a simple and functional design.
The main difference between the Comfort DLX SI mat and the Exped Megamat is the foam. Sea to Summit uses a coring design that makes rolling up and inflation a little quicker only at the expense of a little bit of insulation. All in all, it's another fantastic option to make camping comfortable.
That's it, our top selling mats for the last 12 months. Hopefully, this helps you in choosing the right mat that best fits in with your camping adventures.
What's the best night of sleep you've ever had on your adventure?
About the writer...
Joined back in March, 2013