This year our best camp stretcher and bed line up has some definite changes. With an ultralight model breaking the top 10, last year's 'upcomer' making it onto the list, while another was discontinued. We also saw that portable beds for 'man's best friend' were also very popular this year.
One's choice in a stretcher boils down to durability & stability, ease-of-use, a packed size that fits in with your transport capabilities, and most importantly, finding one that is the right size for your tent.
Below are our best-selling stretchers over the last 12 months, you can click through to our product pages for all the detailed specifications and read reviews. Hopefully, this list serves as a handy guide for choosing a stretcher that will have you resting soundly on your camping adventures.
Let's kick off with number 10…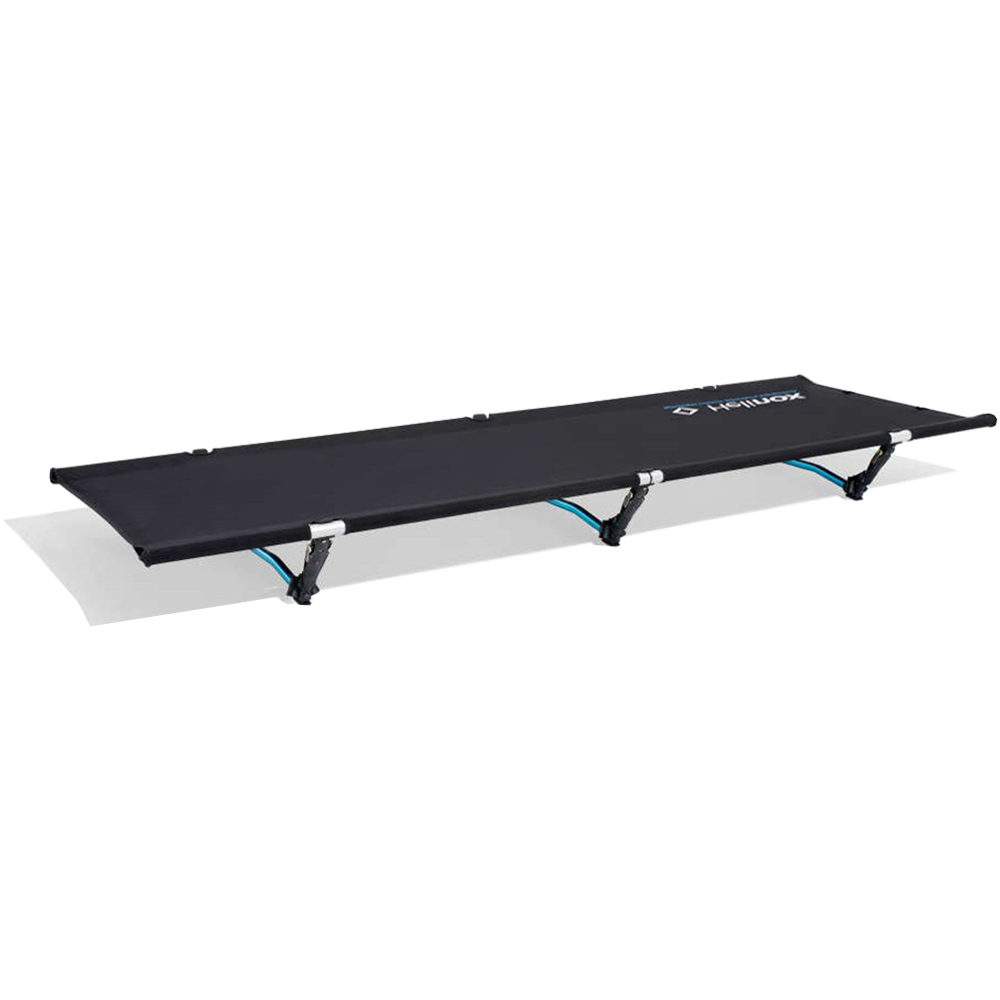 10. Helinox Cot One Stretcher
The Cot One is a new addition to our range, and despite the higher price tag, has become a favourite among our customers. This design weighs just 2.3kg but has a weight rating of 145kg due to the strong yet lightweight TH72M alloy frame. This stretcher is also easy to assemble and tension thanks to the level system.
All-in-all it's ideal for motorcycle or bicycle tourers, or fast and light campers looking for a comfortable sleep without lugging around a bulky package.
Helinox are known for their super compact, lightweight and strong outdoor furniture, and the Cot One Stretcher is no exception to their quality craftsmanship and design.
9. EPE Easy Fold Jumbo and Single Stretchers
Slightly lighter than other stretchers of the same size in the category, the Easy Fold Stretcher from EPE is a newcomer this year to our bestsellers list. It comes in both a Single and Jumbo size.
This stretcher has a steel frame with reinforced cross legs, a heavy-duty polyester base and a side pocket for stashing your phone to keep it nearby while you sleep.
The EPE Easy Fold stretcher is an affordable option that is easy to transport on your trips away.
8. Outdoor Connection Sundowner Titan
The Sundowner Titan stretcher from Outdoor Connection is one of only a few stretchers sharing dimensions of these proportions. At 218cm in length and 102cm width, it not only serves as a comfortable bed for one, but it's also a great platform on which to pitch your swag.
It has a super sturdy steel frame with additional leg struts and boasts a 170kg weight rating. It's also designed without end bars so your feet aren't resting on the stretcher frame.
Furthermore, the Sundowner reflects the quality we have come to expect in all Outdoor Connection products.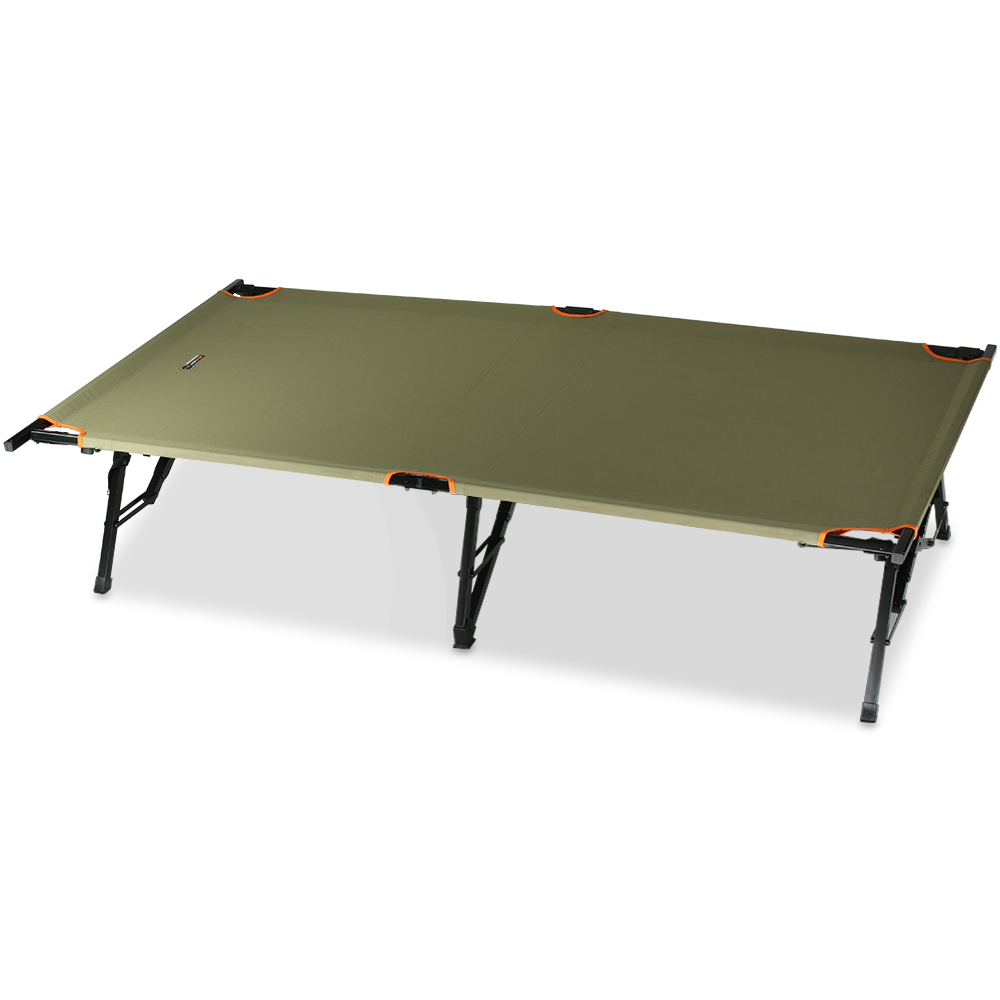 7. Oztent RS-1S King Single Stretcher
Designed to use on its own, or with a swag, the Oztent RS-1S stretcher is unique as it has integrated straps to anchor your swag, and anti-sway bars to keep it stable. It fits perfectly with Oztent's RS-1 Swag, but it can also work with other branded swags.
Another handy feature is that the RS-1S is designed so that you can fit two of these stretchers with space left in the middle in either an RV5 or RX5 tent.
The RS-1S from Oztent is ideal for those who want a versatile stretcher to use with their swag or camping mattress.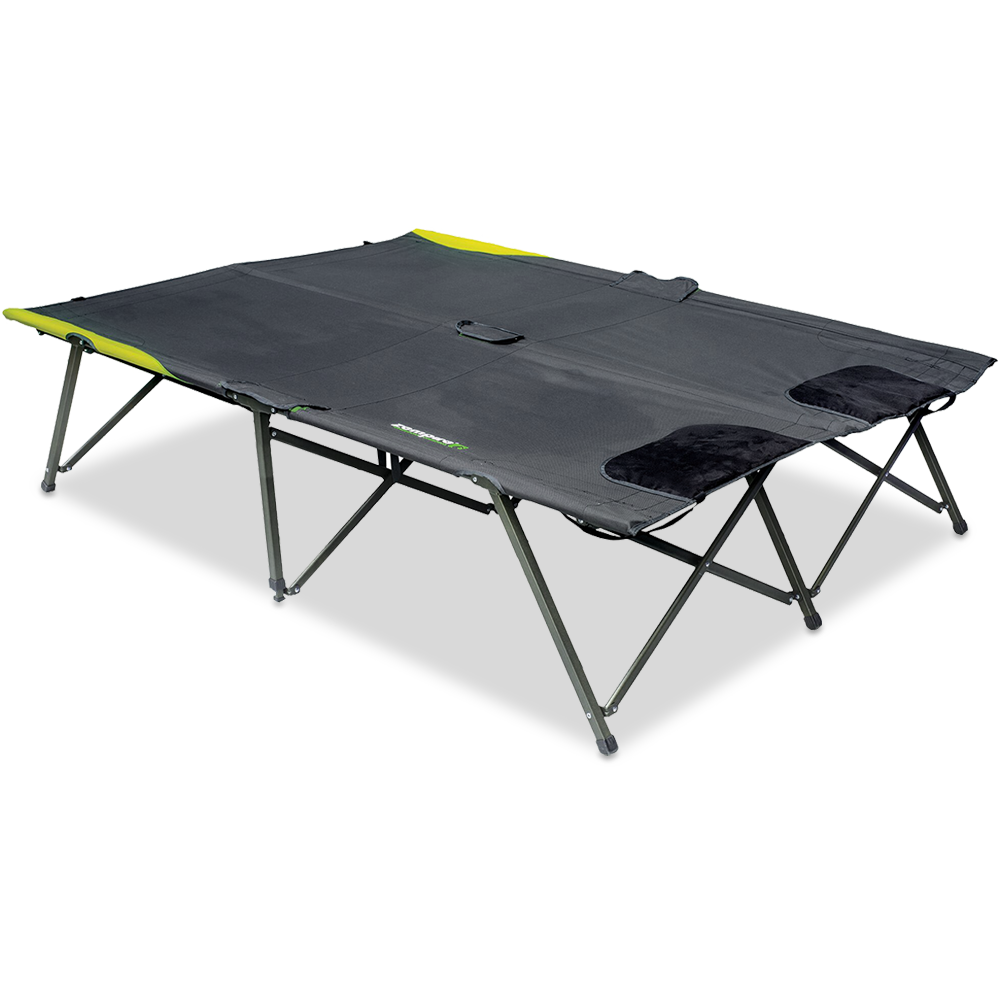 6. Zempire Speedy Stretcher Beds
The Zempire Speedy Beds come in single and twin sizes and have a simple folding action that makes setup a breeze.
Once unfolded, the legs sit at opposing angles which, combined with cross braces and leg locks means this stretcher has virtually no wobble at all. The twin stretcher does have a bar that runs down the middle which isn't to everyone's liking but without this, the stretcher wouldn't be nearly as stable.
It even includes a padded velour headrest which may come in handy should you forget your pillow.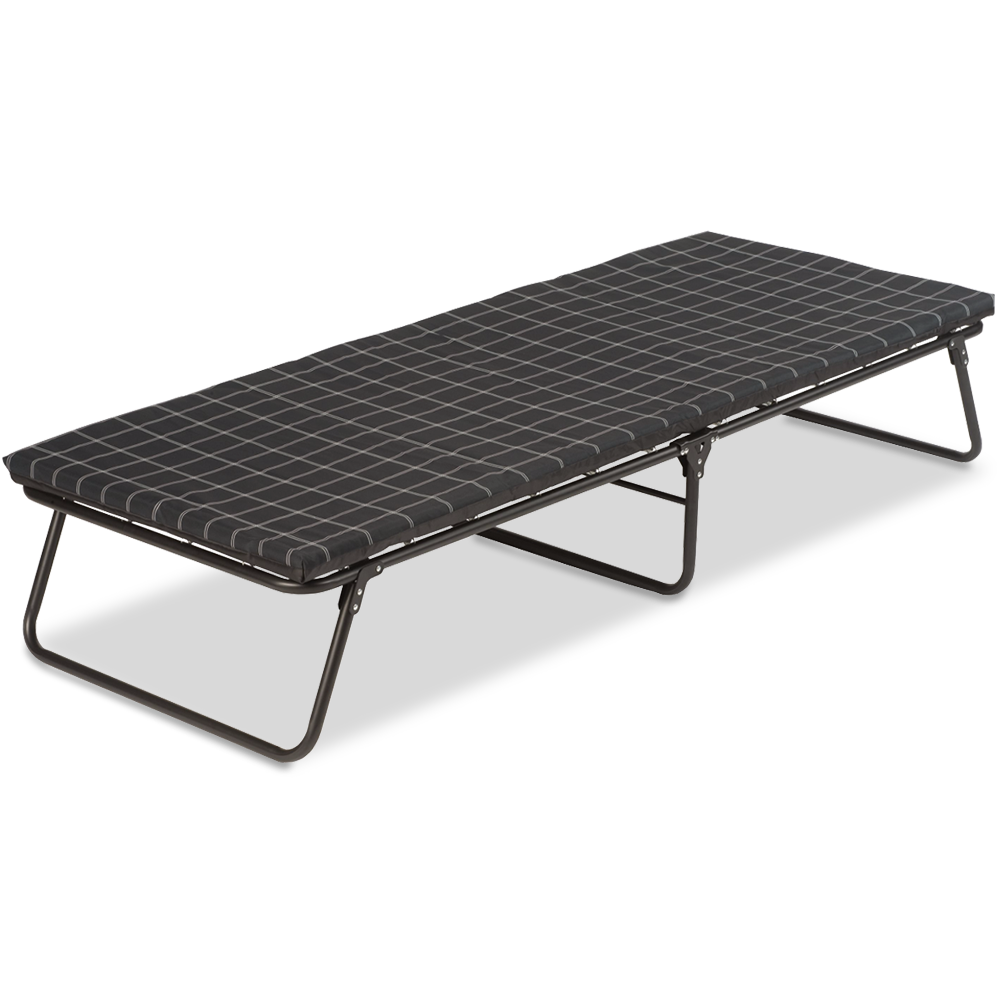 5. Coleman Sky Beds
The Coleman Sky Beds have been accommodating campers comfortably for a long time. They are different in that they have a coil-sprung trampoline style configuration on top of which a foam mat is placed to create a super comfortable and insulated surface to rest upon.
The Sky Beds are easy to set up and have hooped legs that are friendly on tent floors but their larger packed dimensions put many people off.
Available in compact, regular and deluxe sizes – these are ideal for long term stays or as a spare bed at home.
4. OZtrail Anywhere Beds Single & Queen
The jury is out on whether this is a stretcher or an airbed. I figure it has a folding frame, therefore at the very least, they can be considered a hybrid so I've included them in this list.
Available in single and queen sizes, the OZtrail Anywhere Beds consist of a folding metal frame with a PVC air mattress that fits inside an attached flannel pocket… basically an airbed on a frame.
The OZtrail Anywhere beds are ideal if you want height in your camp bed or as the perfect guest bed at home.
3. Oztent Gecko and Goanna Stretchers
Previously in this list, we have counted these stretchers as standalone items, but in reality, the Oztent Gecko, Goanna and King Goanna are the same stretcher in different dimensions to suit different users, so we've lumped them all together this year.
What sets these stretchers apart is their padded upper which insulates better than single skin stretchers. This combined with durable 600D fabrics and a strong powder-coated, easy-fold steel frame make the Oztent Stretchers a go-to choice for outback travellers.
If you're looking for a sturdy long-term investment, the Gecko, Goanna and King Goanna are the reliable choice.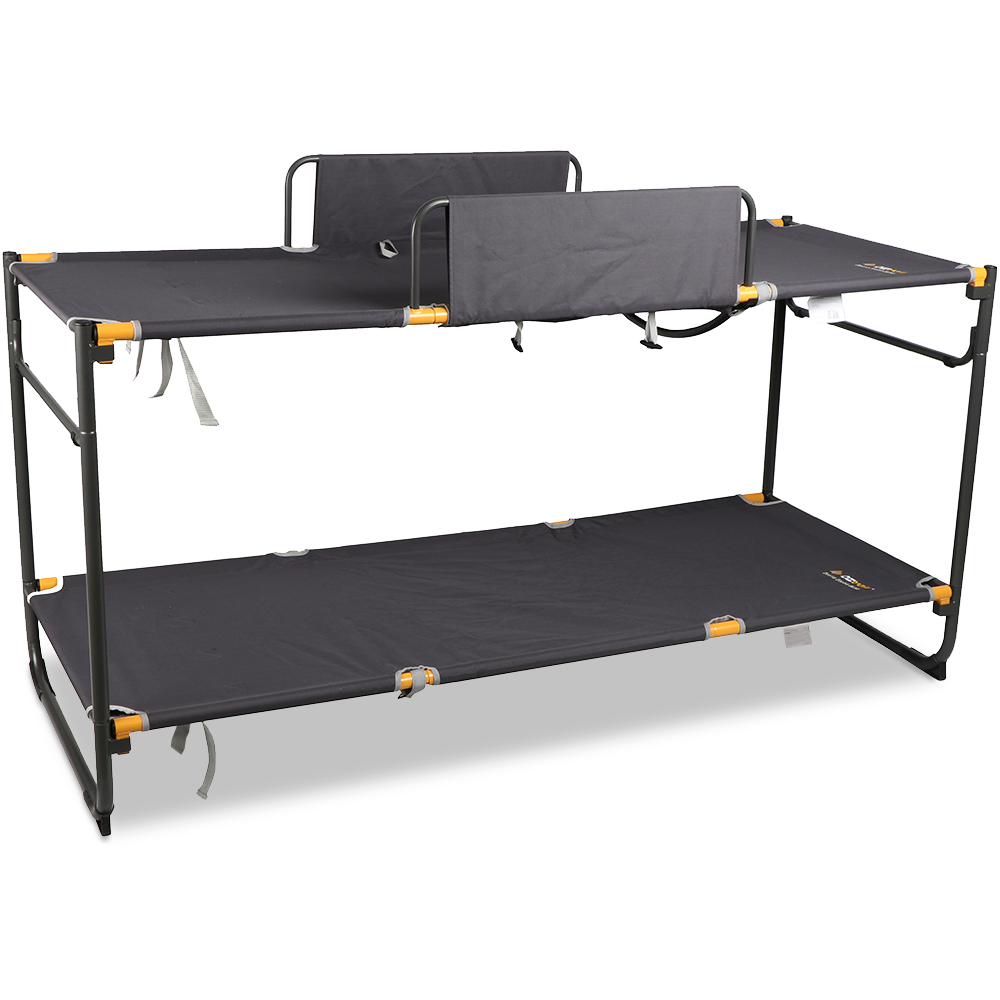 2. OZtrail Deluxe Double and Double Bunk Bed
Big family? Then you probably use bunks at home, so why not use them whilst camping? Your kids will love the novelty and you can even set them up as individual stretchers when space permits or for sleepovers at home.
The OZtrail Double Bunk does take a little while to set up so it's best suited for extended stays. However, when you're settling into camp for a long weekend, you'll appreciate the extra space and organisation a bunk provides in your kids sleeping quarters.
The Deluxe Double Bunk from OZtrail is sturdier, simpler to set up, and easier to separate into individual beds when required compared to the Double Bunk. The only downside is that it comes at a higher price. If you need bunk beds for adults then this is your best bet as it has a higher weight rating than the standard bunk from OZtrail. It's also a touch lighter and packs up slightly shorter making it a little more transport friendly.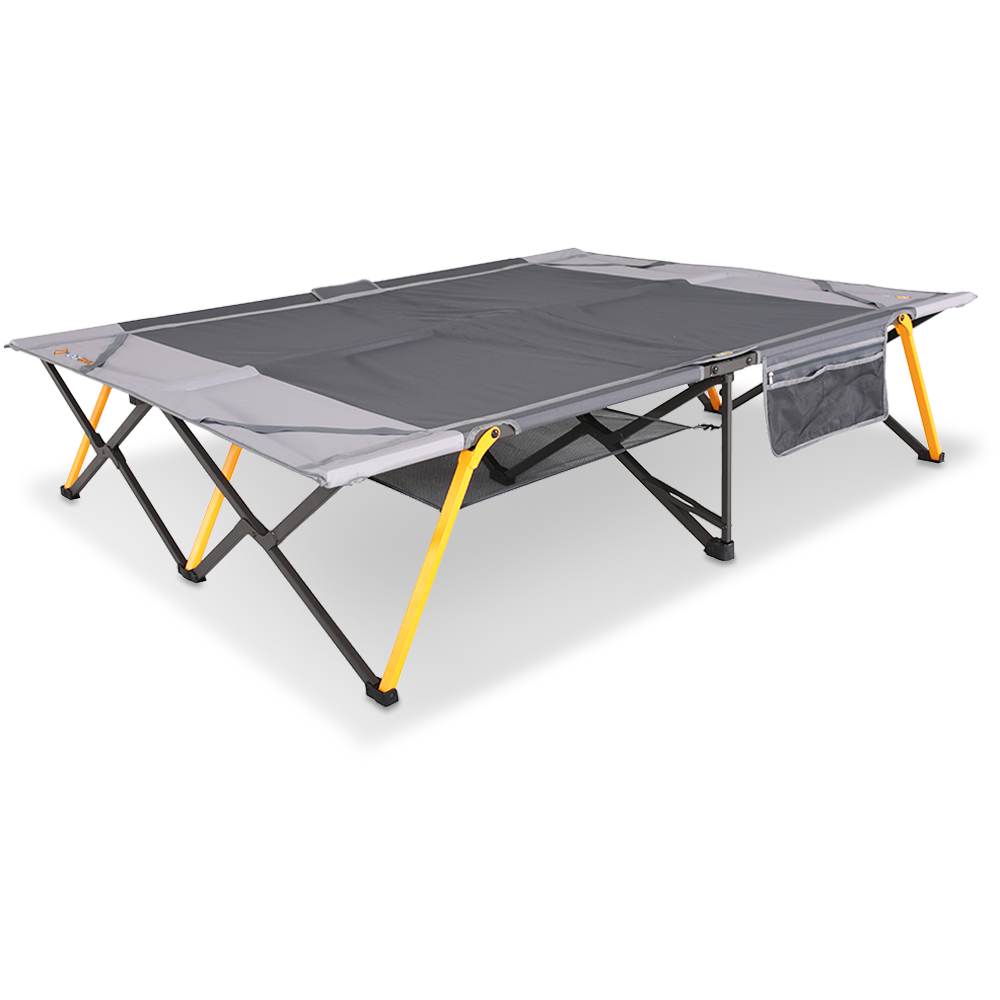 1. OZtrail Easy Fold Stretcher Beds
These remain our best-selling stretcher once again this year. They are available in single, jumbo and queen sizes and are the original stretcher to feature this user-friendly "Easy Fold" frame.
These stretchers come with a few added extras such as storage pockets on the side and an under-bed gear hammock. There are no bars for your feet to kick across the ends and they have a 150kg weight rating. As with most double stretchers, the queen does feature a bar down the middle, but you can still sleep close to your loved one in stable comfort wherever your adventure takes you.
If you're looking for an easy, stable, no fuss stretcher for general camping, the OZtrail Easy Fold Stretchers are a sterling choice.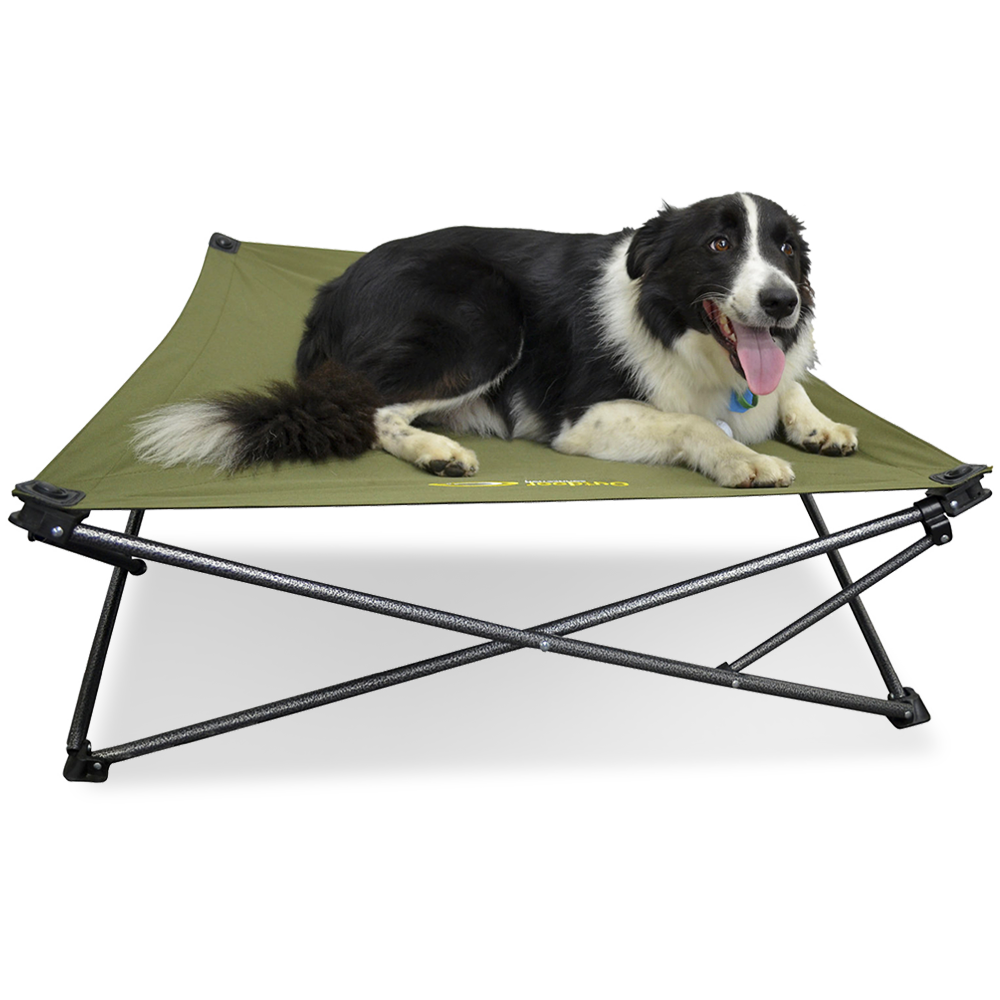 Don't forget your four-legged friend
Whether they're being used at home or away, Dog Beds from Outdoor Connection get a big 'paws up' from four-legged campers across the country.
These beds come in small and large sizes and have a strong 16mm Hammertone powder-coated steel frame with reinforced webbing for support, and a durable 600D polyester cover which can also be purchased as a replacement if it gets used as a chew toy.
In the colder months, you can also add on a fleecy cover for extra comfort and warmth – so your pooch will be all setup to be comfortable on your family camping adventures.
What's the best night's sleep you've ever had in a tent?
About the writer...
Trekker, surfer, climber, mountain biker, runner, camper. Participator in most things… master of none.
Joined back in March, 2013