With the holidays on the horizon, it dawns on everyone that there's just so much to do. You've got travel plans to organise, parties to RSVP to, kids concerts to attend, end of year tasks to wrap up at work, and gifts to buy for everyone.
If you're stressing about getting it all done, then you can check off one of those things on the list as we've put our heads together to come up with a bunch of present ideas for your outdoorsy mates and loved ones in your life. Check them out below!
KIDS
Under $25 – Avanti Fluid Vacuum Bottle
Keep the kiddies hydrated and cool with the Fluid Vacuum bottle from Avanti this Christmas. Made from a durable BPA free 18/8 stainless steel, it will keep drinks cold for up to 24 hours and comes in a range of fun prints, colours and designs – so there's something for everyone!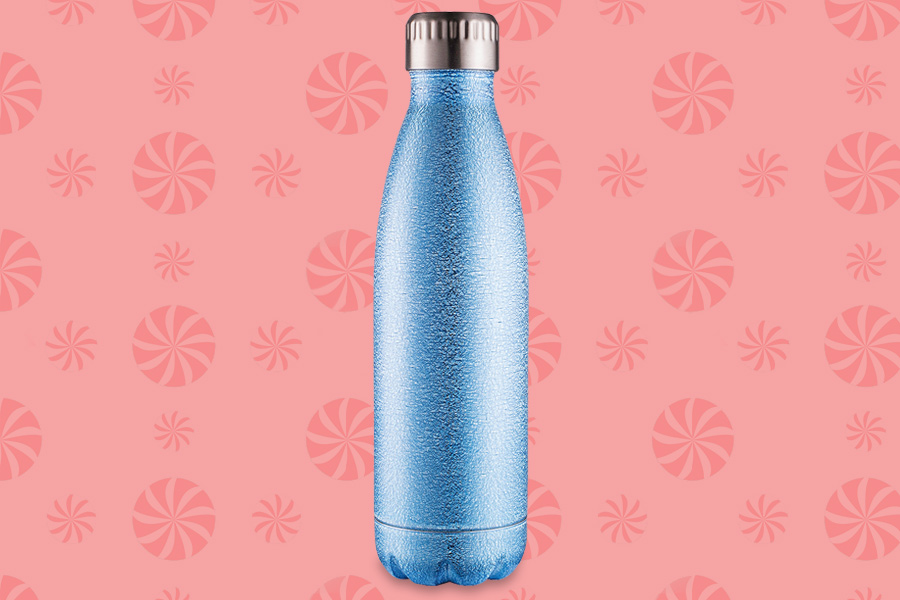 Chill drinks on everyday escapades with this vacuum bottle. Image: Avanti
Under $50 – Black Diamond Wiz Headlamp
Perfectly designed for little heads and hands, get your kids ready to help set up your tent on your next camping trip by gifting them a Wiz Headlamp from Black Diamond. With strobe, dimmed, and full-strength modes – it's a fun and practical pressie for kids this Christmas.
Your kid will be ready to explore at night with the Wiz headlamp. Image: Black Diamond
Under $100 – Camelbak Mini MULE Kids Hydration Pack
Get the kiddos pumped for a hike, walk or ride with the fully-featured Mini MULE Kids Hydration Pack from Camelbak. With a 1.5L reservoir for hydration, a mesh back panel to keep them cool, a built-in whistle for safety and an adjustable harness for comfort – it's ready for adventure!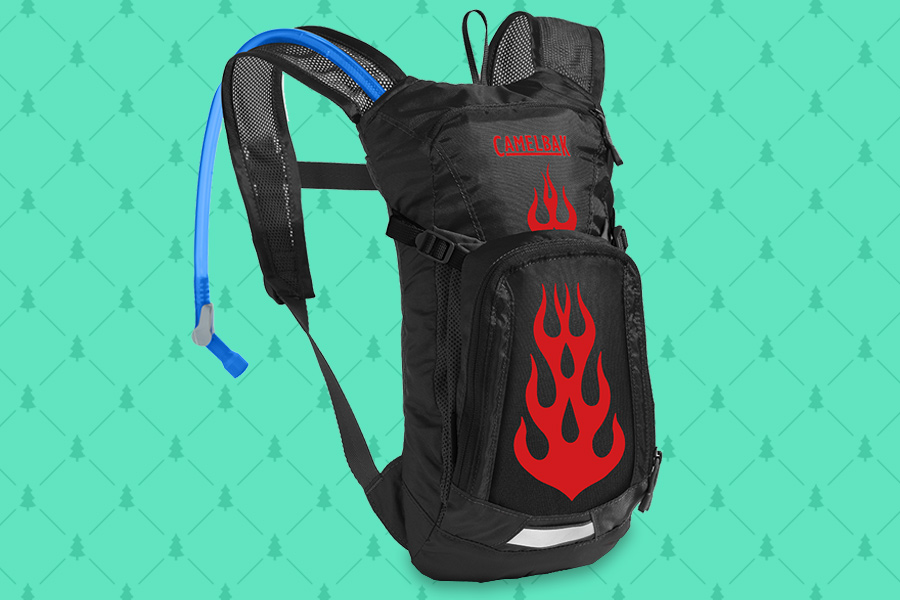 The kids will be all geared up in the Mini MULE. Image: Camelbak
CAMPING
Under $25 – Popup Billy Kettle 0.8L
Made from food-grade silicone, with a stainless steel base – this little beauty can be used on gas or electric sources. Pop it up for use, and then pop it back down for storage – the space-saving and convenient Popup Billy Kettle is an affordable and super handy gift for the frequent outdoor adventurer.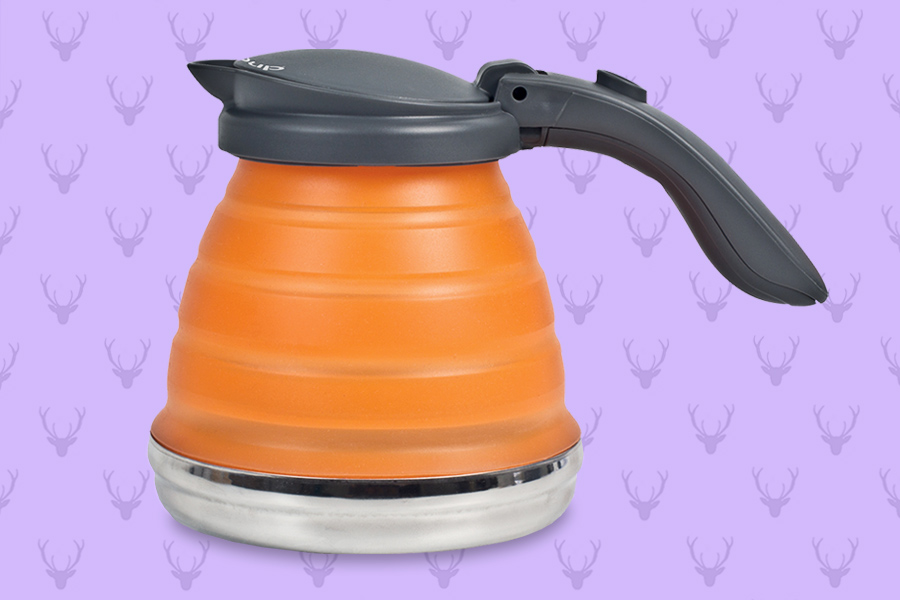 This kettle saves on space in your setup. Image: Popup
Under $50 – Victorinox Huntsman Pocket Knife
Know a handy person whose always tinkering away at something? The Hunstman Pocket Knife from Victorinox will make a great gift. With a large stainless-steel blade, bottle opener, wire stripper, ½ Philips screwdriver, can opener and more – this functional and versatile design works for everyday carry.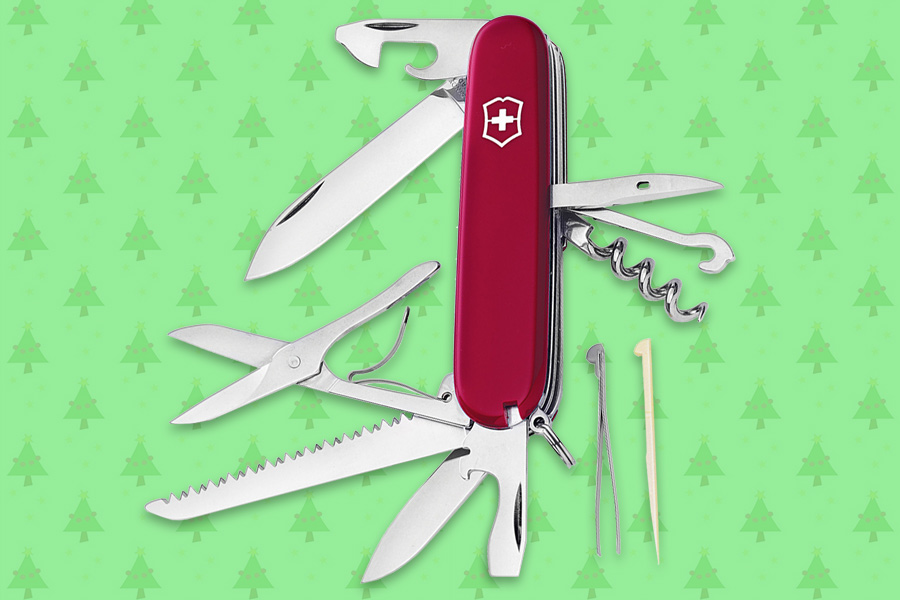 A quality pocket knife will go a long way as a gift. Image: Victorinox
Under $100 – OZtrail Galaxy 2-Seater Chair
With a Galaxy 2 Seater Chair from OZtrail, you'll be gifting the comfort and space of a couch with the portability of a camping chair. Seating two people, with a durable powder-coated steel tube frame, integrated wine glass holders and a rear mesh pocket for essentials – this chair will go down a treat this festive period.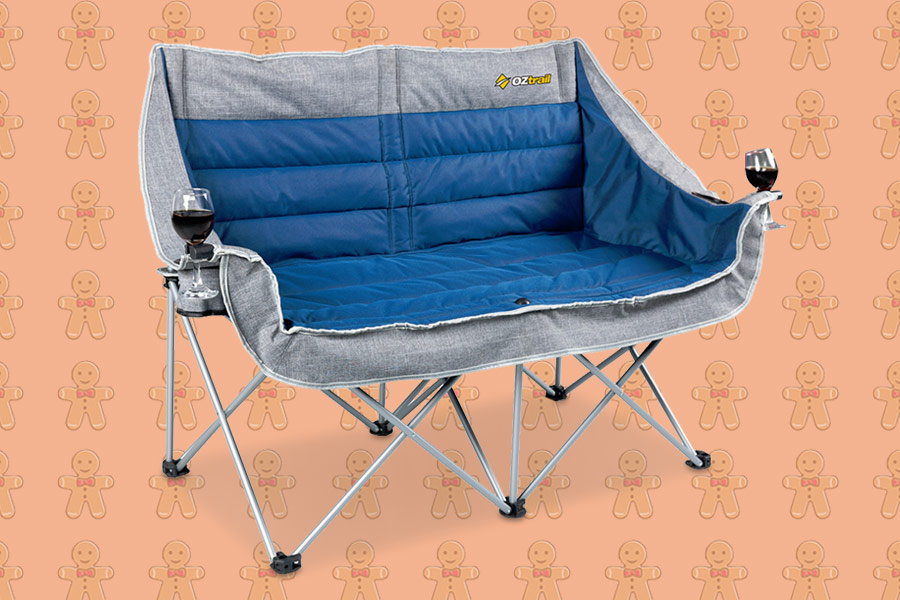 The Galaxy is the perfect cosy seat for two. Image: OZtrail
HIKING
Under $25 – 360 Degrees Furno Stove
The 360 Furno Stove is the much loved, and excellent value hiking stove that gives higher-end models a good run for their money. If you know someone that's just starting out with overnight hikes – this will be an excellent addition to their setup.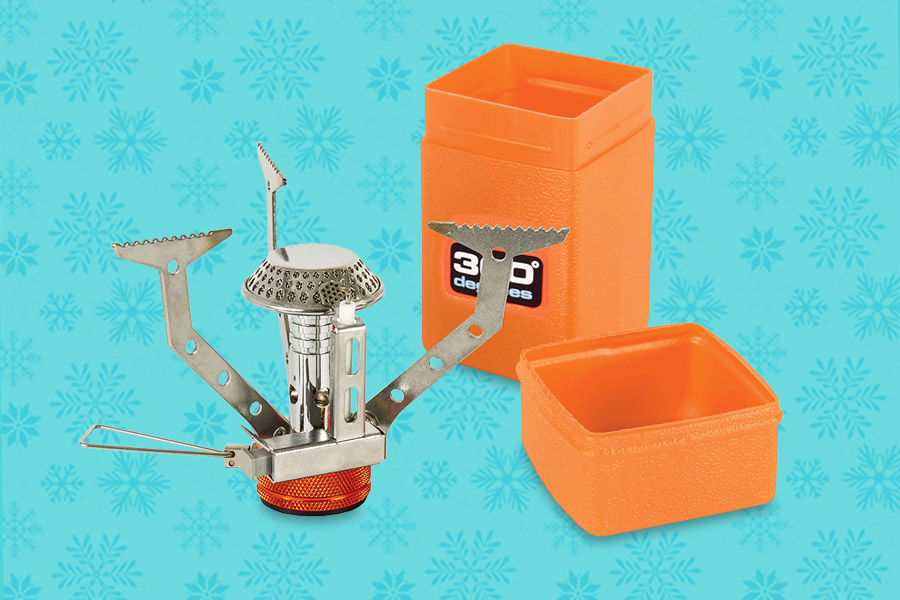 The classic Furno Stove won't let you down this season. Image: 360 Degrees
Under $50 – Sea to Summit Ultra-Sil Nano Daypack
For the friend or family member that's always planning a multi-day hiking expedition, the Ultra-Sil Nano Daypack is ideal. Weighing just 30g and packing down to the size of a chicken's egg, this is perfect for throwing in a rucksack for quick day hikes while on longer trails.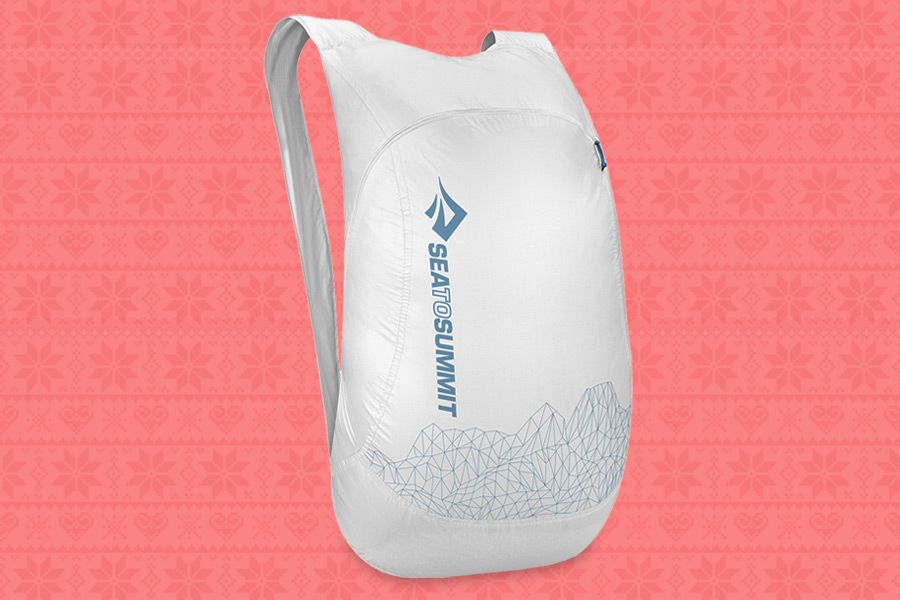 Long-distance hikers will appreciate a 30g daypack for side trips. Image: Sea to Summit
Under $100 – Black Diamond Trail Sport 2 Trekking Poles
If you know a hiker that could use a little extra support or a beginner who needs decent gear, the Black Diamond Trail Sport 2 Trekking Poles fit the bill. The two-section aluminium shaft provides easy and secure length adjustment, the rubber extension grip and nylon webbing strap add security and they're made to the Black Diamond standard of quality.
Get some help on the trail with the Trail Sport 2 Trekking Poles. Image: Black Diamond
4WD & CARAVAN
Under $25 – Coleman Take 6 Personal Cooler
On shorter outdoor escapes, the Take 6 Personal Cooler from Coleman will hold drinks and snacks for a day trip to the beach in the 4WD, sporting event or afternoon picnic, while keeping the contents cool and fresh thanks to the PU foam insulation.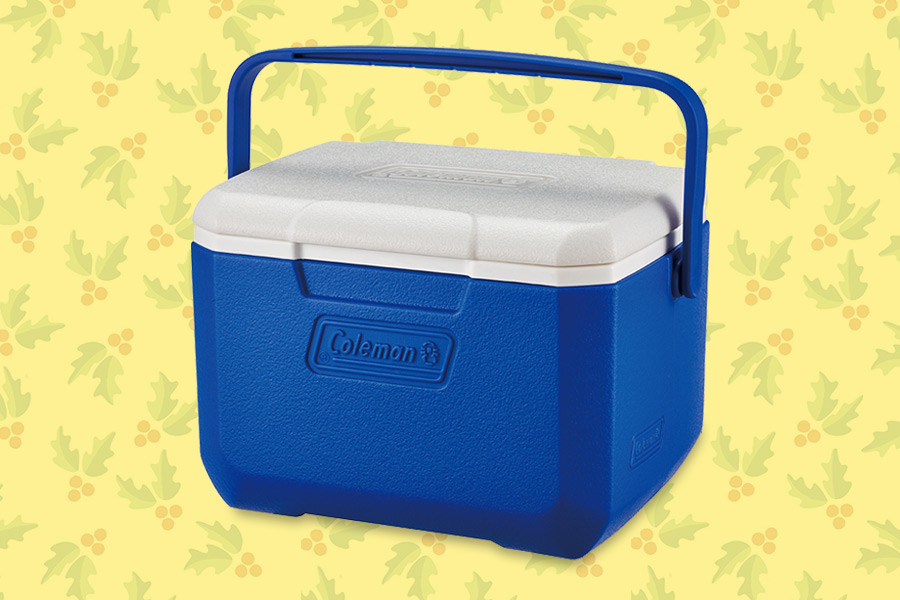 Pack your lunch for a day out in the Take 6 Personal Cooler. Image: Coleman Australia
Under $50 – Strahl Small Classic Wine Set
Give the gift of a full-bodied red or crisp white in a proper vessel while on the road with the Small Classic Wine Set from Strahl. These have a nice weightiness to them, crystal clear clarity and are made from virtually unbreakable polycarbonate – so they're great for at home by the pool, when camping or caravanning, or at a backyard barbeque.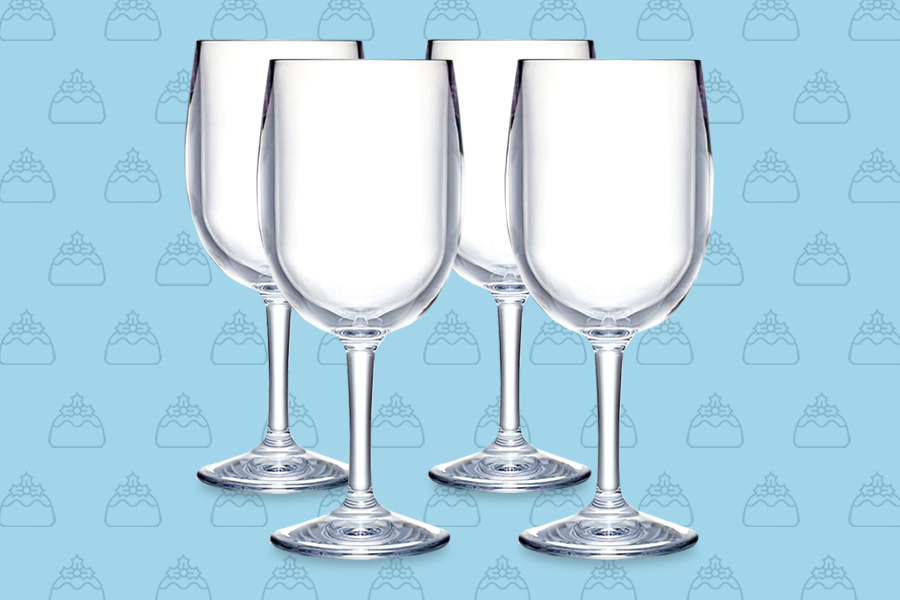 Enjoy some vino after a long day with this wine set. Image: Stahl
Under $100 – Wacaco Nanopresso
Is there anything better than the smell of freshly extracted espresso in the morning? When space and weight are a premium in a vehicle or caravan, the Nanopresso Espresso Machine from Wacaco will be greatly appreciated. This device is easy to use – just add finely ground coffee to the filter basket, tamp it, screw it on the body, add boiling water, unlock the piston and pump it – and voilà! Your espresso is ready to drink.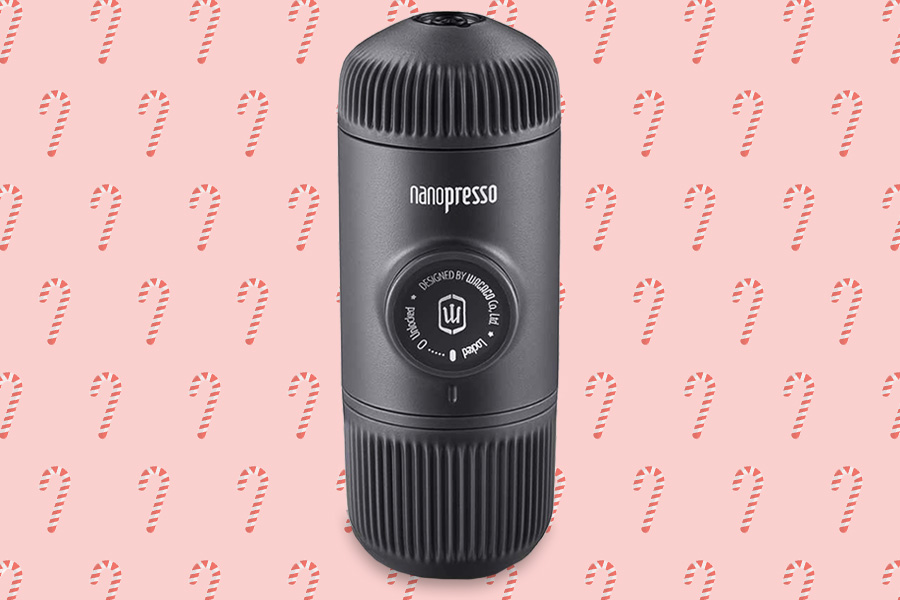 A compact and easy to use coffeemaker is an excellent gift. Image: Wacaco
TRAVEL
Under $25 – Caribee Global Organiser Small Shoulder Bag
If your loved one is heading off on an adventure soon, the Global Organiser Small Shoulder Bag from Caribee is the perfectly sized, hands-free crossbody option for sightseeing. With two zippered compartments, a padded pouch inside and a flap pocket on the front – it'll be perfect for their next holiday.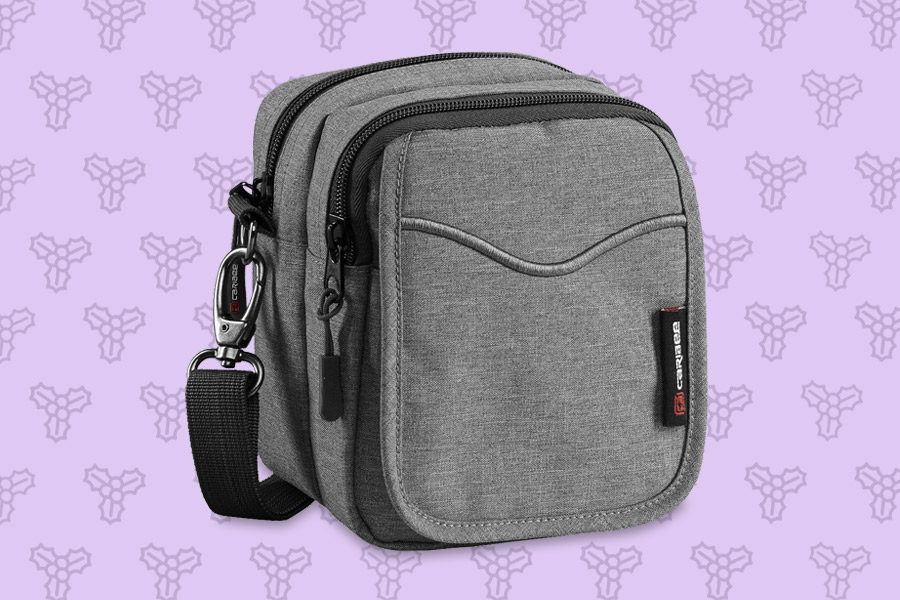 Keep your essentials close when exploring with the Global Organiser bag. Image: Caribee
Under $50 – Sea to Summit Aeros Ultralight Traveller Pillow
When they're jammed in on a bus, train or plane, your favourite traveller will be chuffed that you bought them the Aeros Ultralight Traveller Pillow from Sea to Summit. It's super compact, narrower at the centre to fit between the neck and a headrest and has oversized arms for better support – so they'll snooze soundly in transit.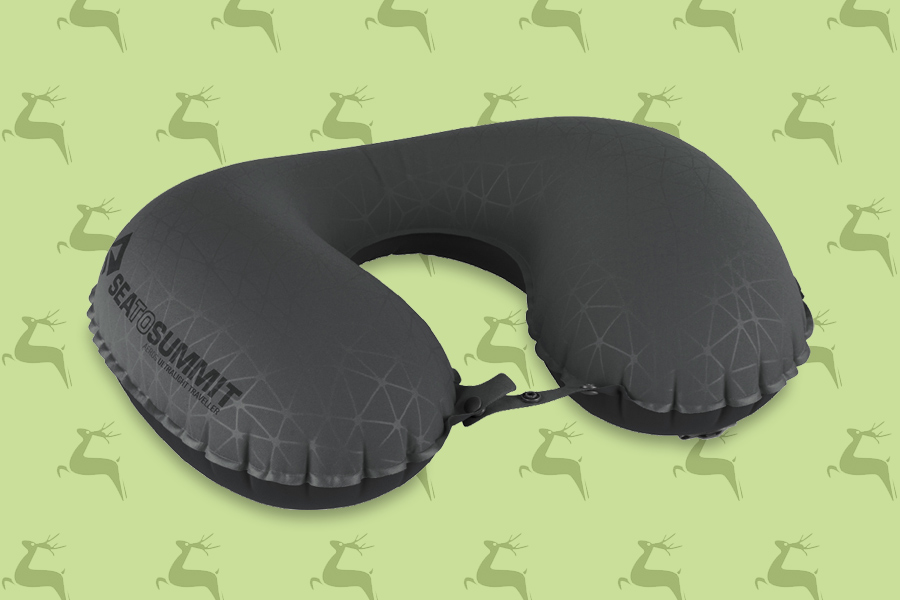 Snooze anywhere with the Aeros Ultralight Traveller Pillow. Image: Sea to Summit 
Under $100 – Scrubba Wash Bag & Dry Kit
Keeping clean and fresh when there's no access to a laundromat or washing machine can be tricky, which is why the avid traveller in your life will appreciate the handy Wash Bag & Dry Kit from Scrubba. This kit has a washbag that allows you to give your clothes a machine quality wash in just 3 minutes and comes with hangers, a travel towel, travel clothesline and packing cell for convenience.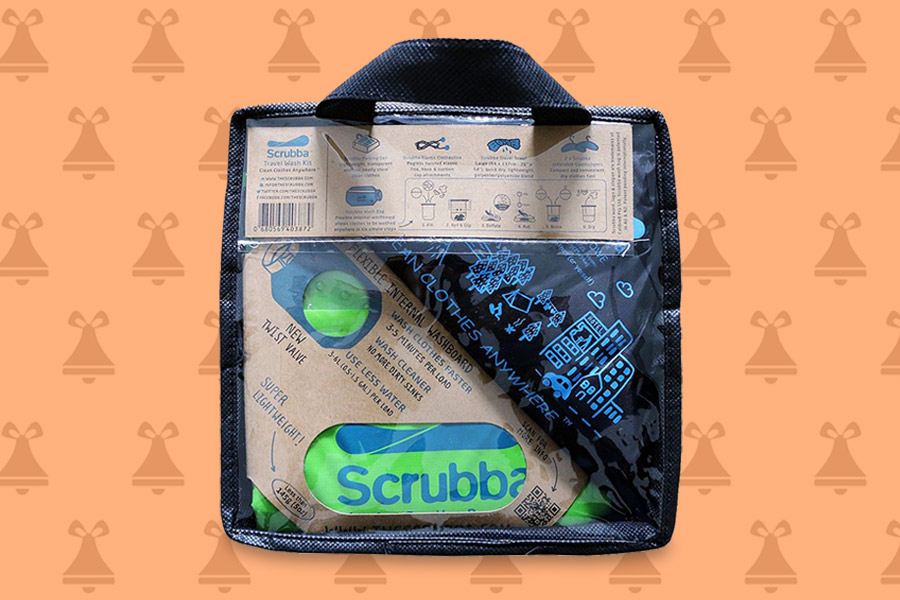 Keep cleaner on long trips with this Scrubba wash bag kit. Image: Scrubba
HERO GIFTS
If you want to really spoil someone, or even yourself, then boy do we have some cracking options for you…
Camping – Dometic Cool Ice CI 85 Icebox
The Dometic Cool Ice CI 85 is the ultimate model for keeping refreshments cold at a backyard BBQ, chilling food on a weekend away or ensuring that the catch of the day stays fresh until you get home. With a seamless rotomoulded design, UV stabilised exterior, refrigerator grade insulation and strong handles for easy carrying – this icebox will serve any camper well for years to come.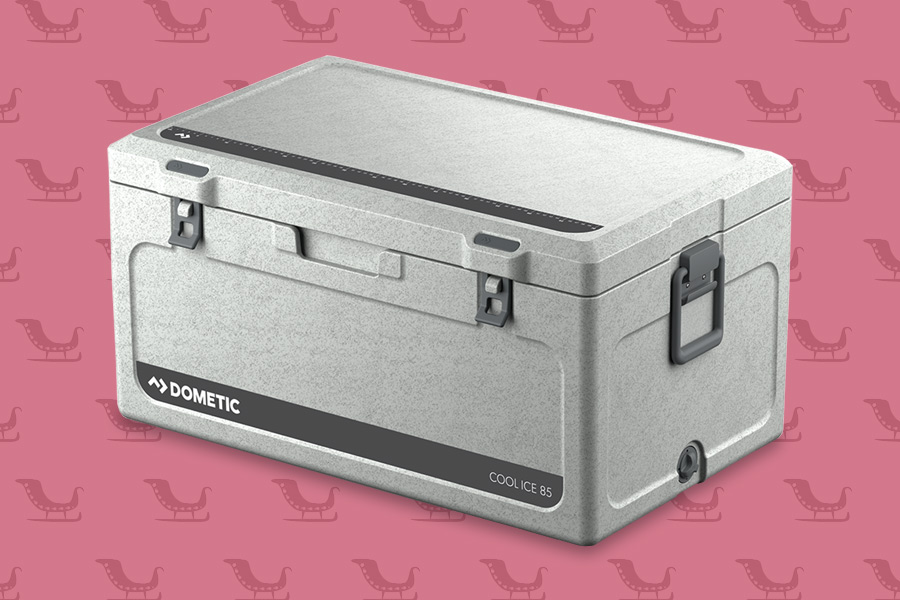 Keep the supplies chilled in a Cool Ice Icebox. Image: Dometic
4WD/Caravan – Ozpig Cooker Heater Series II
You'll wish you kept this baby for yourself when gifting the Cooker Heater Series II from Ozpig. This unit can easily be set up and packed down every night, and can make a delicious variety of meals – with the added bonus of keeping you warm on a chilly night. There is a full range of accessories available as well, so it can be fully kitted out to suit each individual's setup.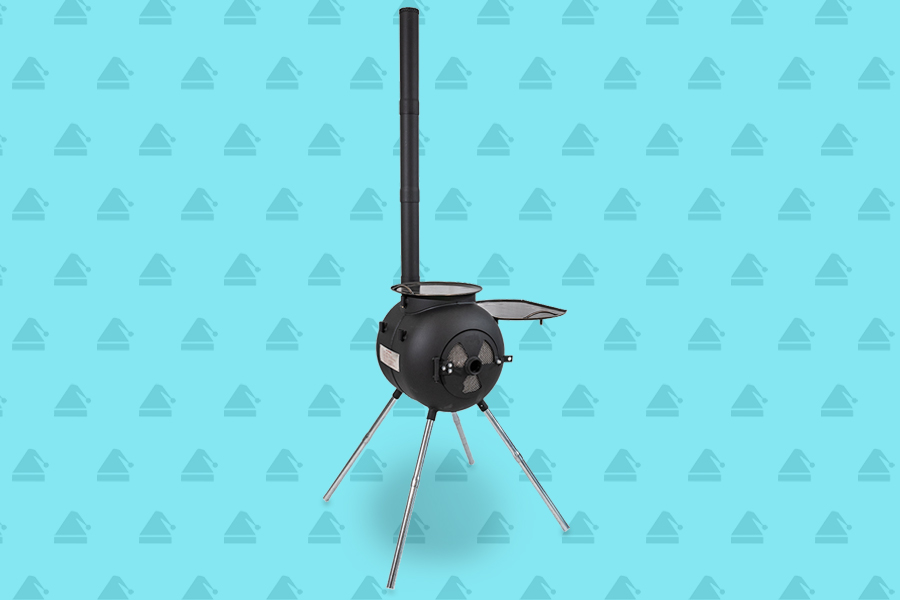 An Ozpig will be a sweet addition to any setup. Image: Ozpig
Hiking – Helinox Chair Zero
When it comes to lightweight packable comfort for hiking, the Helinox range of chairs can't be beaten. The Chair Zero gives the comfort of a full-sized chair, with the weight of a drink bottle, so it will provide that extra luxury on long walking days, without compromising the rest of their gear.
The Chair Zero is a luxurious gift for hikers. Image: Helinox
Travel – Deuter AViANT Duffle
The AViANT Duffle from Deuter is the versatile, practical and schmick looking gift option for active jet-setters. This bag has adjustable straps that allow you to carry it as a backpack or slung over one shoulder and they can access their stuff from the large opening on the main compartment.
You can chuck your travel essentials into this sleek looking duffle. Image: Deuter
What are you excited for this holiday season?
About the writer...
Joined back in October, 2015