Even though the holiday season is going to look very different for a lot of people this year, it's no less a super busy time. There's always so much to organise and plenty of end-of-year tasks that need ticking off. Soon though, we'll all be able to wrap up what has been a hectic, unpredictable and challenging year. None of us will forget 2020!
If you're looking for suggestions on how to treat your outdoorsy friends and family this holiday season or put a smile on the dial of someone who's been doing it extra tough, then we've put our heads together to come up with a bunch of present ideas. So check them out below and we'll keep it up-to-date as stock sells so keep popping back for more.
CAMPING
Under $50 – Campfire Percolator 5 Cup
Give the gift of a delicious freshly brewed cup of coffee this year with the 3-in-1 Coffee Percolator 5 Cup from Campfire.
This two-piece percolator is made from durable 18/8 stainless steel and features a glass knob with a hinged lid for easy pouring and a permawood handle to keep it cool to touch. You can also use it to heat up milk for your other bevvies or boil water to make a cuppa too.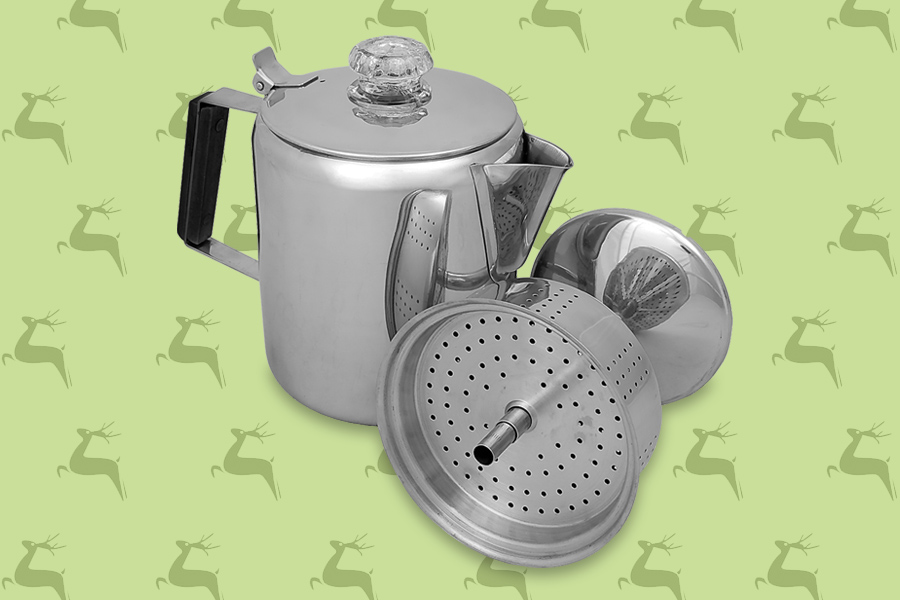 The camper in your life will thoroughly appreciate a delicious cup of freshly brewed coffee. Image: Campfire
Under $100 – OZtrail Anywhere Hammock
For the camper who loves their siesta or curling up with a good book, the Anywhere Hammock Double with Frame is the ideal chill-out zone you can take with you wherever you go – beach, bush or back deck!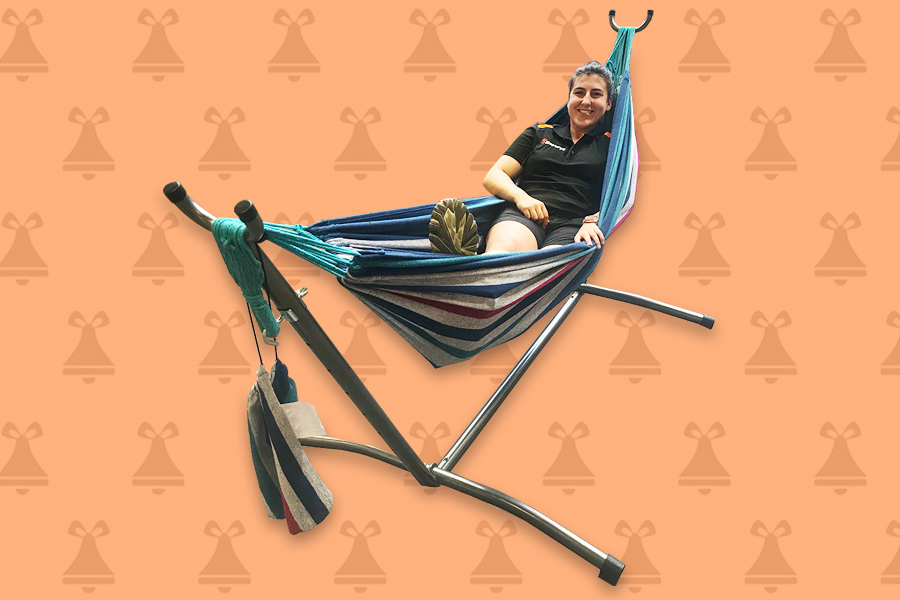 The Anywhere Hammock is perfect for a post-Chrissy lunch snooze. Image: OZtrail
HIKING
Under $50 – Sea to Summit Ultra-Sil Dry Sack
For the friend or family member that's always planning a multi-day hiking expedition, the Ultra-Sil Super-Lightweight Dry Sack is the gift they'll take with them every time. Available in 7 sizes and 3 choices of colour, these sacks have a 2000mm waterhead rating and will keep gear dry for travelling, cycle touring or hiking.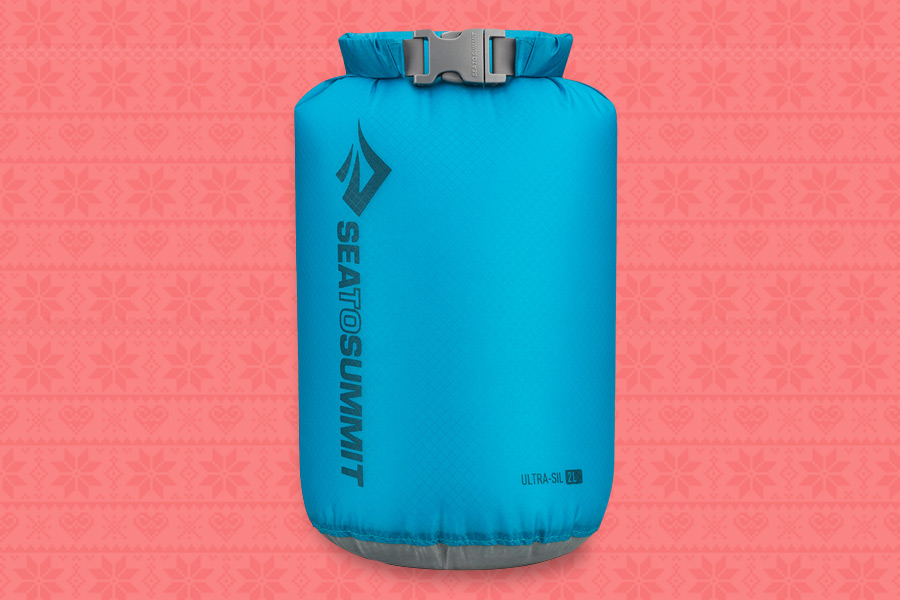 Long-distance hikers will appreciate keeping their gear dry inside the Ultra-Sill Dry Sack. Image: Sea to Summit
Under $100 – Sea to Summit Air Chair
This one is for the family member who keeps chewing your ear off about how good their Sea to Summit Sleeping Mat is! Available in both regular and large sizes, the Air Chair has been designed for use with Sea to Summit's Sleeping Mat which can be repurposed into a comfy chair with one quick fold.
The Air Chair is lightweight and super easy to slip into a backpack before hitting the trails.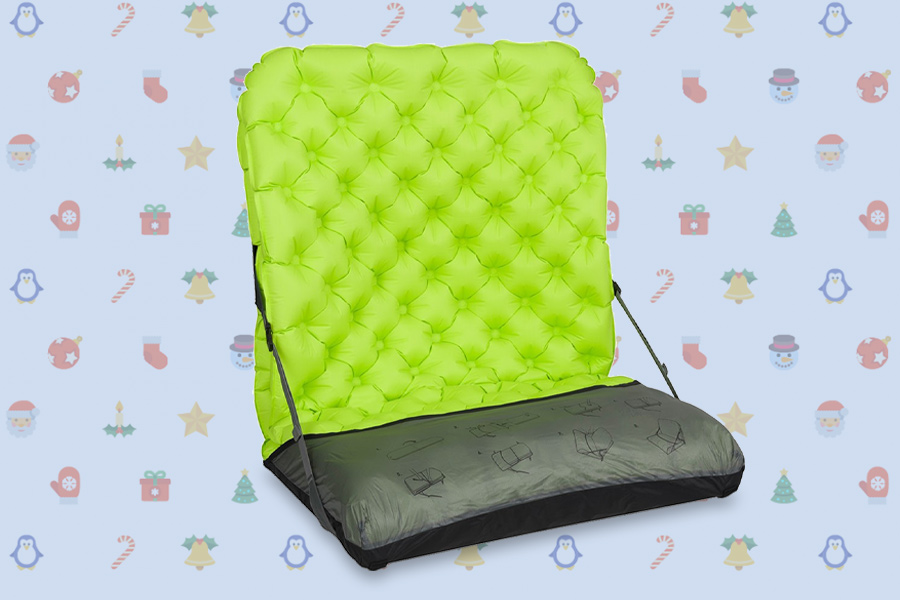 The Sea to Summit Air Chair is a perfect accessory to gift to the hiker who loves their Sea to Summit Large Sleeping Mat. Image: Sea to Summit
4WD
Under $50 – AOS Drawer bag
Know someone whose vehicle interior could use some serious organisation and tidying? The AOS Drawer Bag Small is the easy choice for keeping important items accessible.
Made in Australia from 14oz heavy duty Ripstop waterproof polycotton canvas, with a clear PVC lid so you can see what's inside and a heavy-duty zippered lockable opening around the top.
The velcro divider allows you to configure your storage however you like and it's topped off with handles on each end so that it's easy to grab out of your drawers.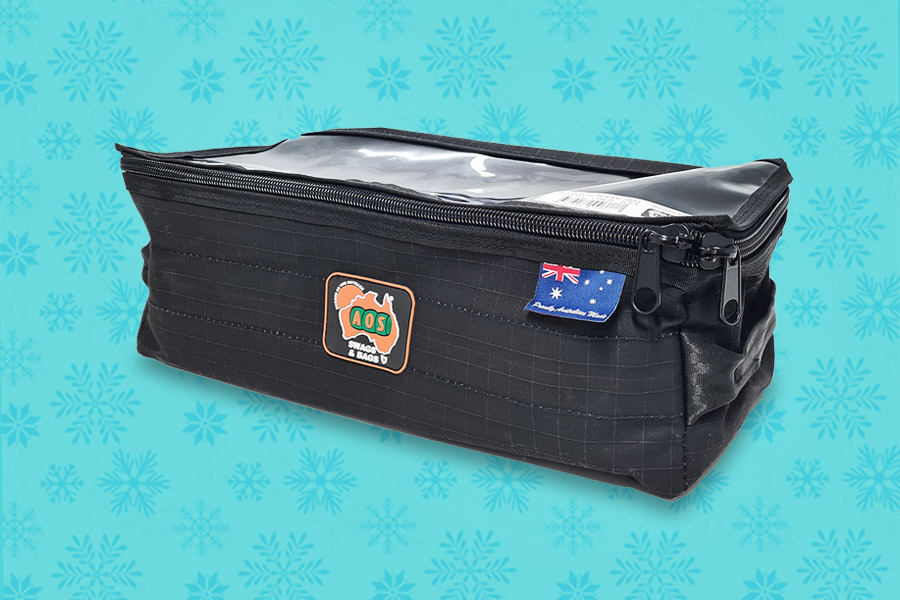 Off-roaders will love keeping their gear secure and organised inside the AOS Drawer Bag. Image: AOS
Under $100 – Bushranger Bin
Hear us out…giving a bin as a gift might be a bit unconventional but, a Bushranger 4WD Wheelie Bin is a lifesaver for keeping the interior of a beloved 4WD clean, tidy and stink-free until a spot for responsible disposal can be found.
Made from hardwearing reinforced PVC, with a moveable divider inside, UV tested to hold up to the harsh Aussie sun, a flap to prevent dust getting in and vented eyelets for draining any liquids – it's just a fantastic bit of kit, and a great practical present too.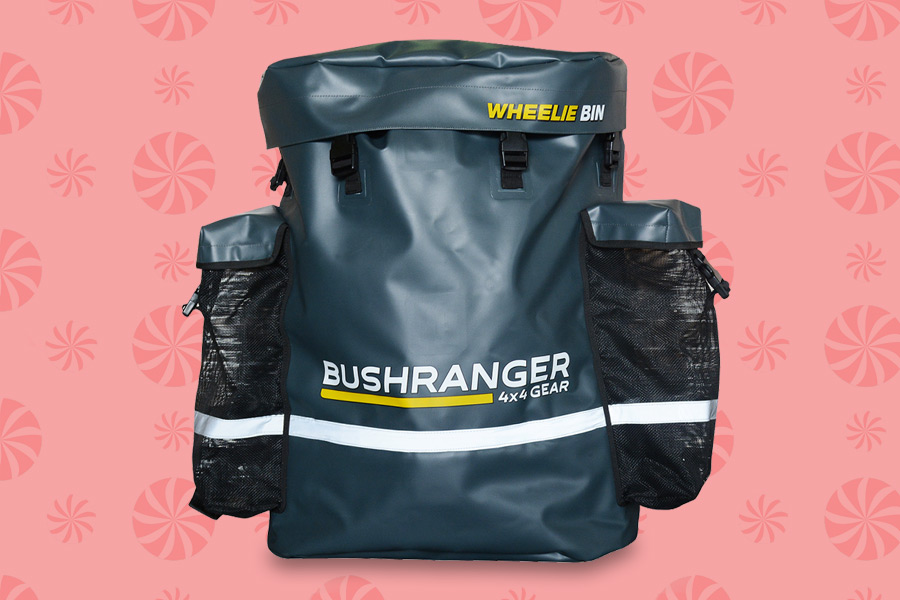 A Wheelie Bin is a great gift for the practical person. Image: Bushranger 4×4 Gear
HERO GIFTS
Ozpig Big Pig Cooker & Heater
You'll wish you kept this baby for yourself when gifting the Big Pig Cooker & Heater. It's perfect for use at home in the backyard or on the deck, so your recipient doesn't even have to be a camping enthusiast! The Big Pig provides warmth and the ability to cook up a delicious meal, and the dual-zone cooking area means you can have two dishes going at once. There is also the option to take advantage of the radiant heat by using the side plates for making other dishes.
Constructed from heavy-duty steel, this unit has a huge open front door to warm you up when you're sitting outside. It can also be used as a stove with an open stop design that allows you to remove the stovetop and cook directly over the fire to infuse those fantastic wood smoke flavours.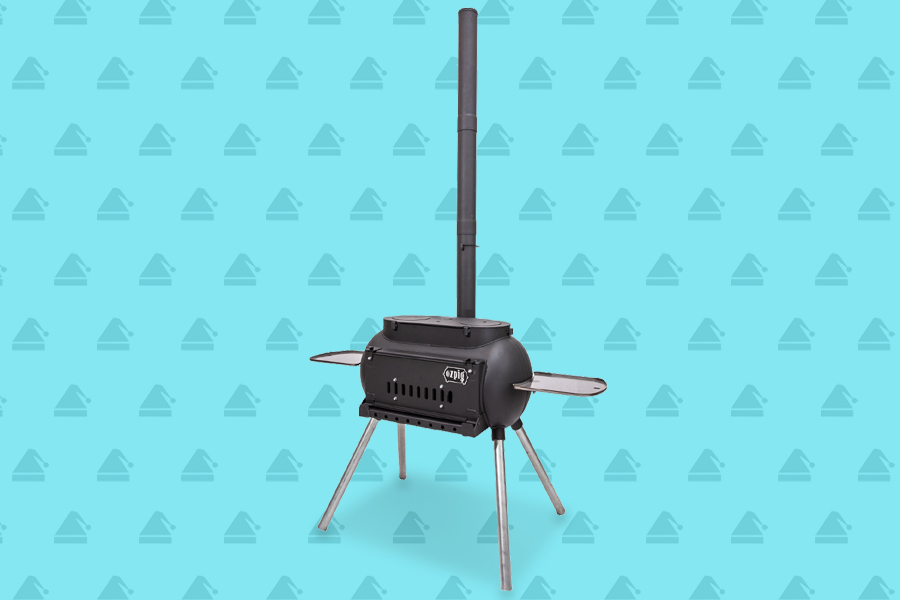 A Big Pig will be a sweet addition to any setup. Image: Ozpig
myCOOLMAN Fridge Freezers
The adventure-ready range of fridge/freezers from myCOOLMAN is fairly new to us this year, but they are already generating a lot of buzz online.
With sizes ranging from 30 – 105L, an easy to read digital display, 12/24V DC compressor with battery protection, a 3000 mA USB port for charging your phone, a Bluetooth app for a wireless connection, and a durable steel body – this range will keep your camping supplies cold or frozen on your adventures.
But, what makes the myCOOLMAN range stand out from the other units on the market is that they can be run unplugged using the separately available magnetic 15-amp lithium-ion power pack. This mounts magnetically to the compatible fridge, so you can travel without relying on a bulky power source.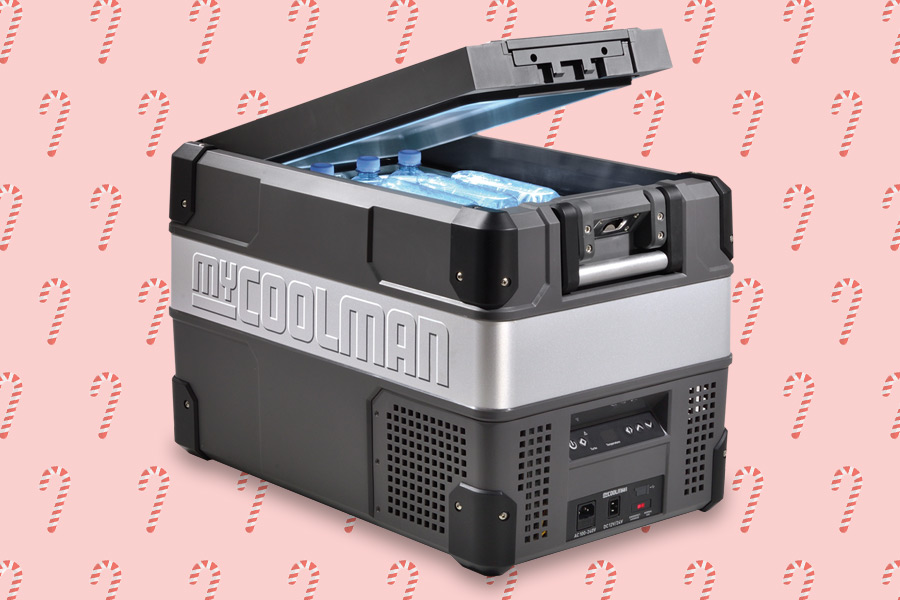 The myCOOLMAN fridge/freezer is the gift that keeps on giving. Image: myCOOLMAN
STUCK FOR IDEAS?
If you're not quite sure what to give the adventurer in your life, then don't stress! We've got you covered with our Snowys Gift Cards – all you've got to do is pick the cashola amount and you're done! Gift Cards can be purchased online or instore and are valid for 3 years!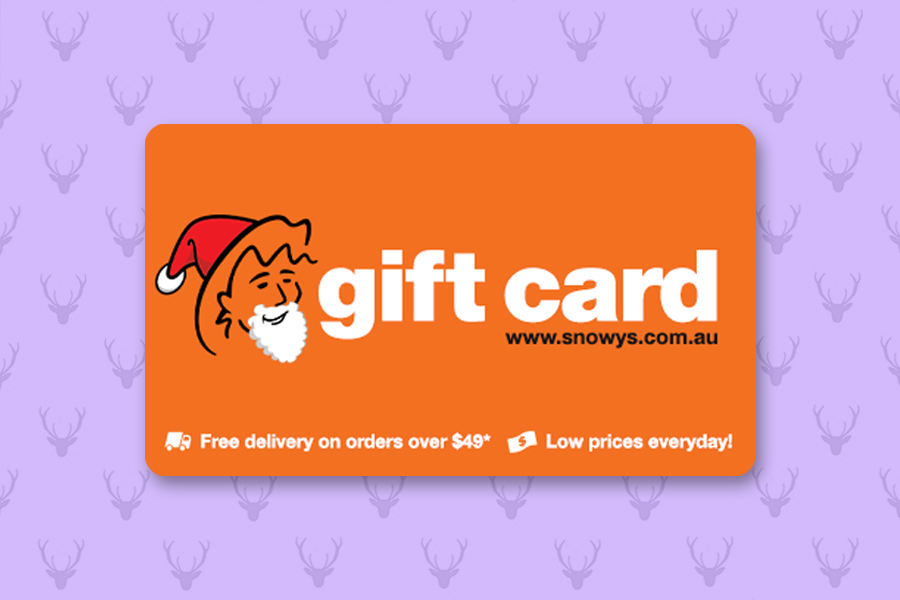 The perfect gift for the outdoorsy person in your life.
Or, if you need ideas for the kids, check out our Kids Gift Guide here.
What are you excited about this holiday season?
About the writer...
When it comes to camping, hiking, travel and adventure – the Snowys team have all the expert advice, guides, and tips on everything outdoors.
Joined back in October, 2015