There are lots of different ways you can go on holidays. Hop on a plane to another country, stay in a holiday house a few hours from your home, head to a resort or jump in your car and go camping –  we are very fortunate in this country to have a plethora of amazing choices.
Leaving the daily grind behind while you relax and explore is hugely important for your health and sanity! However, the limiting factor for most people is balancing the cost of the holiday and where you go/what you do. Unless you've found a tree in your backyard that sprouts dollar bills (please hook me up if you have!), you'll have to do the finance balance like the rest of us!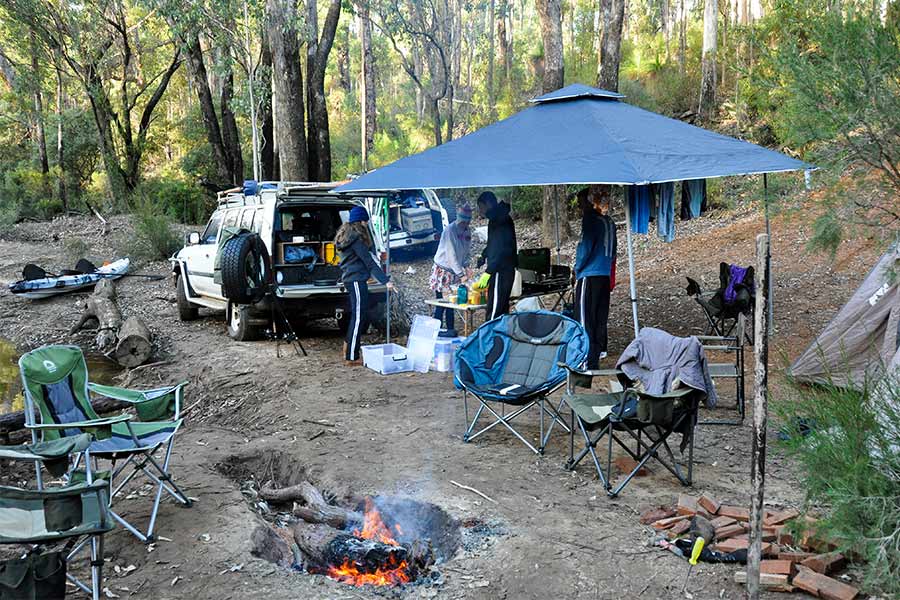 Going camping locally is one of the most affordable holidays around. Photo: Aaron Schubert
A holiday doesn't have to be expensive
Holidays are usually quite pricey. Or are they? If you decide to have a simple holiday camping, they can become the ultimate economical trip away. In terms of bang for your buck, you won't find a better holiday than camping – it's a fantastic way to have an incredible break away without destroying the bank balance.
There are a variety of ways in which you save a fortune by camping as a pose to your alternative holiday options.
Why is camping so much more affordable?
1. Money saved on accommodation
The first, and primary way to save a heap of money by camping is due to the accommodation price difference. You'd struggle to find a cabin anywhere in Australia for under $80 per night, but you can camp for free or low-cost camps in a huge portion of the country.
Most national parks and shire run campgrounds are only $5 – $15 per person, per night. That's a pretty hefty saving, and even if you throw in a few powered campsites in nice caravan parks at $35 – $50 a night from time to time you still walk away miles in front.
Excluding plane flights, the difference in what you pay each night usually has the greatest effect on making one holiday lower priced than another. There are a number of families travelling around Australia right now on long-term holidays that are spending less than $150 a week on accommodation costs! That's substantially less than what you'd pay for an average mortgage living at home!
I will quickly mention here that if you are not savvy with where you stay, camping fees can be very expensive. Some caravan parks are easily $100 a night for a family so take your time to find a good value for money campground!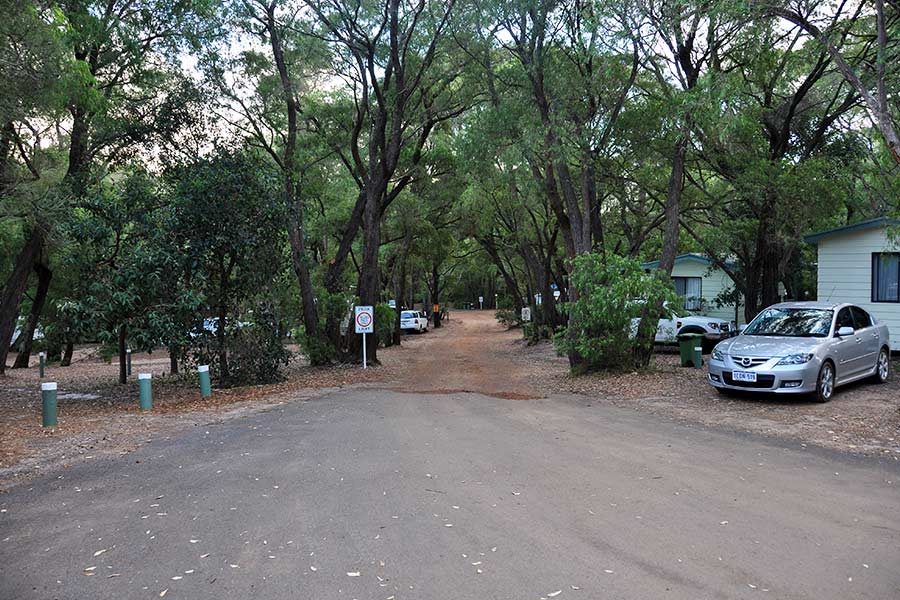 You save so much money when you stay at a campsite or caravan park. Photo: Aaron Schubert
2. Food expenses
When camping, the price of food is fairly similar to what you'd spend at home. You don't have the luxury of being able to cook hugely fancy meals, so food is simple, quick and easy. You won't find too many campsites next door to fast food eateries either, meaning your budget for food bought out is dramatically reduced.
Cooking on a gas burner is relatively inexpensive, or if you want a free option (and a fire ban isn't in place) – there's nothing better than food cooked over a fire!
Of course, the more remote you go, the more it costs to purchase food, but it still tends to be comparable to food at home.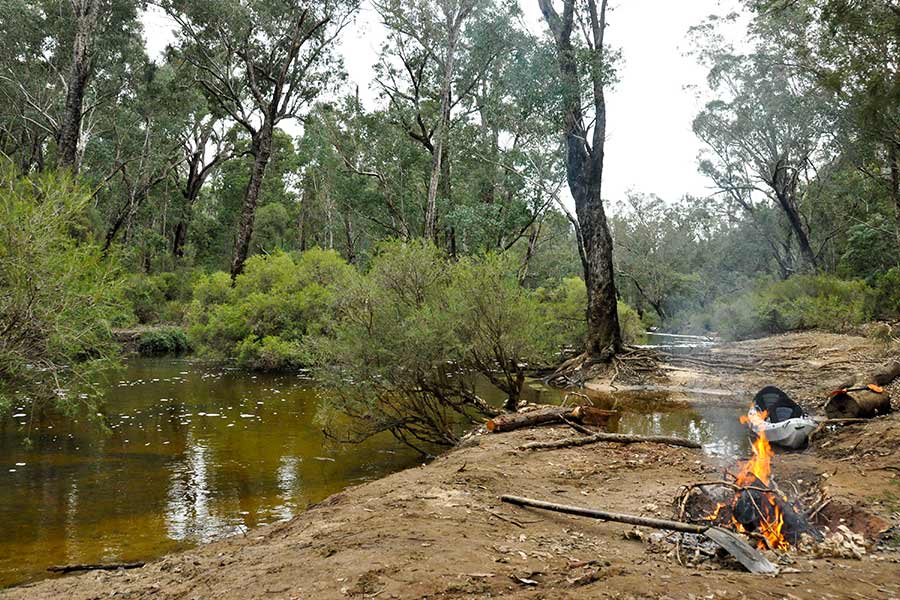 Being able to cook over a fire means tasty meals, and less spent on food. Photo: Aaron Schubert
3. No plane flights
If you're camping, there's a pretty good chance it will be done within a relative distance to your home. Flights cost a fair chunk of money, and that's kept in your back pocket when you stay in your own backyard.
If you want, you can easily fly somewhere with your camping gear and hire a vehicle – in some cases, it's a similar price to driving your vehicle up.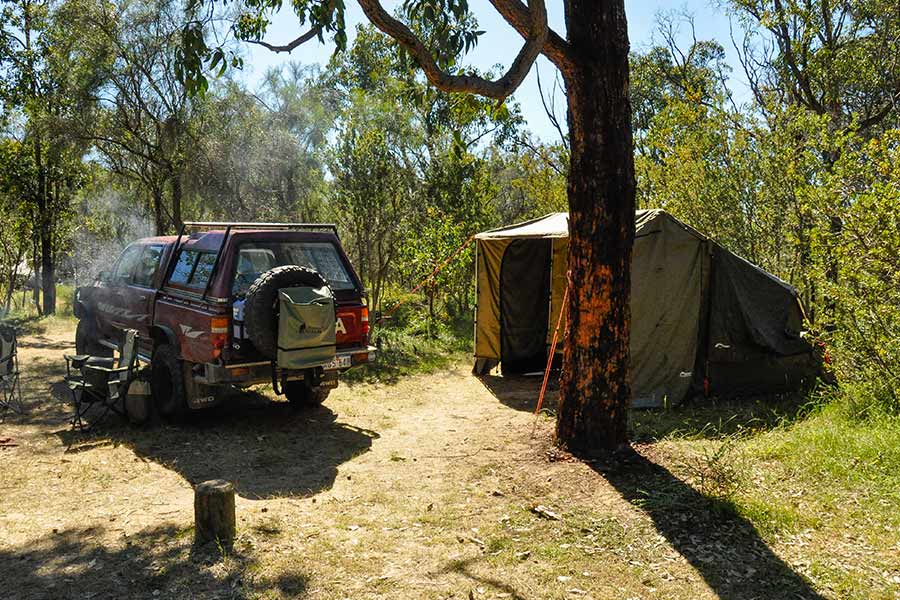 Walyahunga Park is a great spot near Perth, so you don't have to get on a plane for a trip. Photo: Aaron Schubert
4. Slower Pace
By nature, when you head away camping everything is done at a slower pace. You need time to set up camp, travel and move around. If you want a cup of tea or coffee, there's usually no running water or electric kettle – you have to do a bit more work to get it. That's alright though, as it always tastes better too!
There's less free time available where you can spend money, and that's a good thing for your back pocket.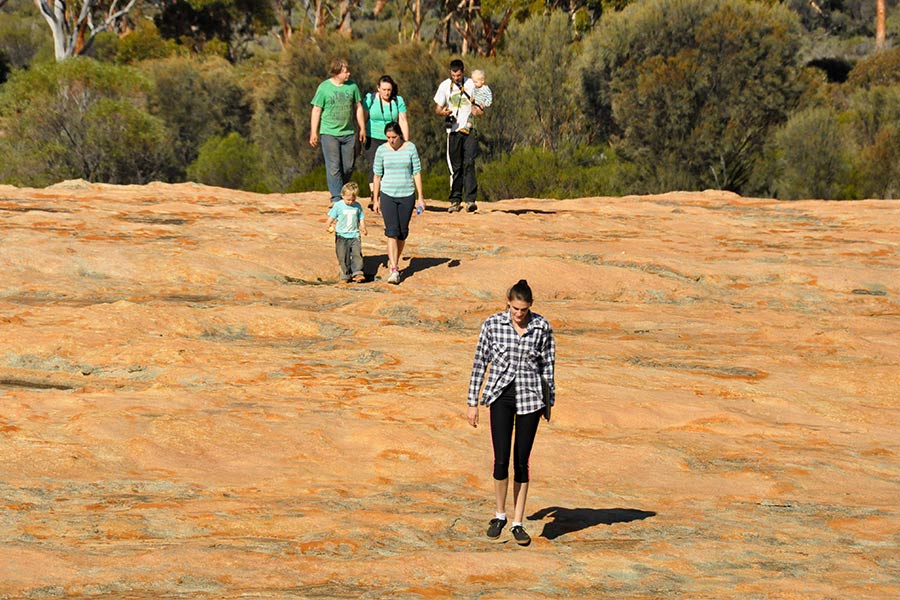 Exploring places is free, such as Thursday Rock along the Holland Track. Photo: Aaron Schubert
5. You are away from the shops!
If you are camping on an amazing beach on the south coast of WA, there's a pretty good chance the nearest shops are going to be at least 50 km away. If there's nowhere to spend your money, it's going to stay with you!
You pack everything you need, and if you forget something, you do without it. There's no ducking down to the corner store to pick up odds and ends. The little shops soon add up!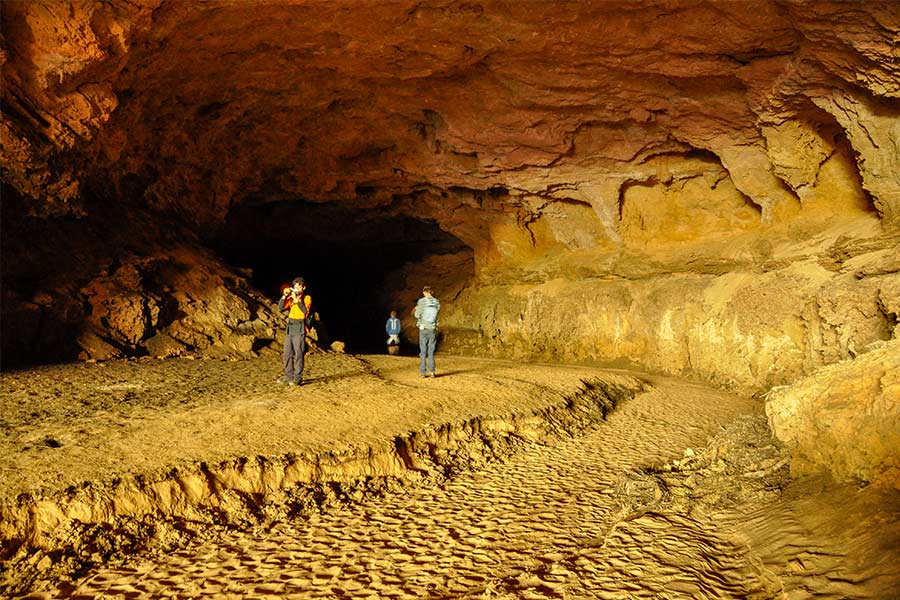 The Stockland Gully caves are one of the sights we've seen on camping trips. Photo: Aaron Schubert
6. Camping is the adventure
There's something amazing about camping – it's an adventure in itself. You don't need to pay for entertainment when you're camped on a beautiful beach, or next to a gorgeous river. Setting tents up, sleeping under the stars, sitting around a campfire, fishing, exploring the area and appreciating the wildlife is what makes camping such a great experience. As they say – a change is as good as a holiday!
These days most of us live in a concrete jungle that doesn't change much – just being out in the bush amongst nature is a very welcome change. Australia is one of the most amazing places in the world in terms of things to see and explore, and camping is one of the best ways to get out and see it all.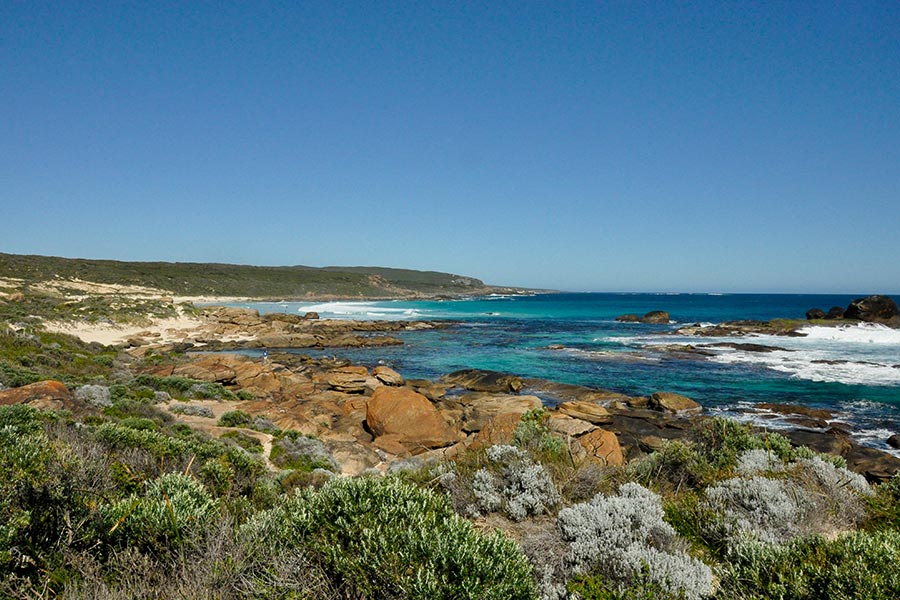 With amazing coastlines such as this – what more could you want? Photo: Aaron Schubert 
There is an initial investment
In order to head away camping, you do need some gear. How much you spend, and what you get depends entirely on what you want to do, and how often you're going to head away. If you're someone who loves camping, spending a bit of money initially will pay itself back many, many times over.
If you haven't done much camping before, head away with friends or borrow gear before you commit to spending a heap of money on camping gear. You'll get an appreciation of what's actually needed, and some confidence knowing that what you buy is going to get used!
I've been camping for as long as I can remember, and have spent a fair bit of money setting our 4WD and camper trailer up, but we would've spent a small fortune on our holidays if they hadn't been based around camping.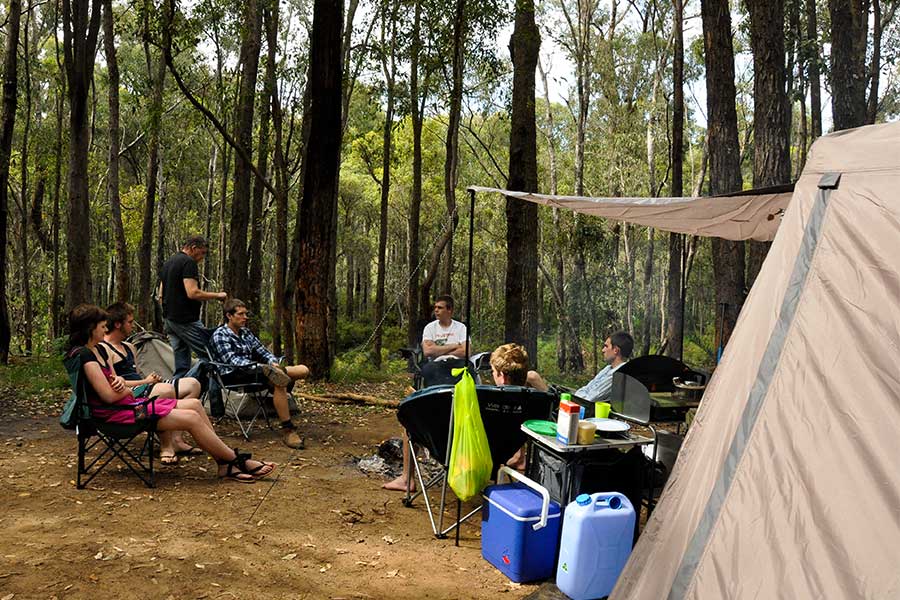 Initially, you may have to invest in gear but it will allow you to explore further. Photo: Aaron Schubert
How to keep your camping costs down
If you do enjoy going camping as an alternative to different holidays, there are plenty of ways you can reduce the costs of the trip. Camping should be simple and straightforward, and the cost to do it reflects this.
1. Avoid expensive accommodation options
I mentioned above that accommodation costs will be the biggest expense when camping. Taking the time to find economical campgrounds will save you a fortune. Wikicamps is the best way to do this – an $8 app that will change your camping life.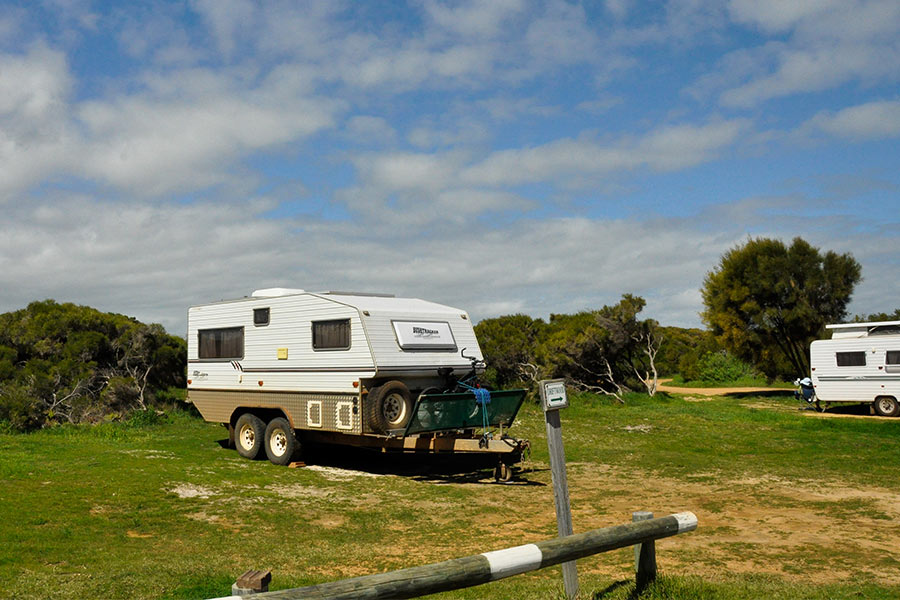 Do your research and find the best-priced campgrounds for your trip. Photo: Aaron Schubert
2. Go when it's not peak season
Travelling outside of school holidays and public holidays will save you a substantial amount of money in caravan park fees. National parks tend not to change, but many campsites will also have a peak and off-peak season with different pricing.
3. Travel slower
The faster you travel, the more it costs. Those who cover a small area over a long period of time do so very economically, as fuel costs are reduced and you actually cover the area properly, as a pose to doing the major (and often expensive) attractions in each place before moving on.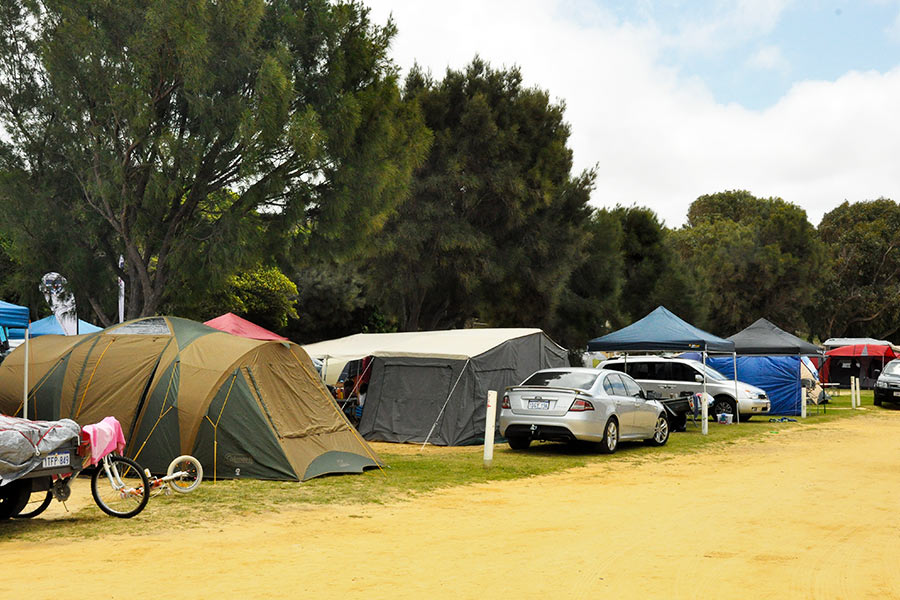 Take your time to enjoy an area, that way you get the most for your time and money. Photo: Aaron Schubert
4. Be self-sufficient
If you spend a fair bit of time camping, being self-sufficient will save you huge money. Not having to pay for a powered site, or needing the toilet and shower facilities of a Caravan park can save you hundreds of dollars a week.
Things like water tanks, solar panels, batteries, portable toilets, fridges/eskies and 12V lighting allow you to camp comfortably off the grid, which in turn results in much more affordable campgrounds being available.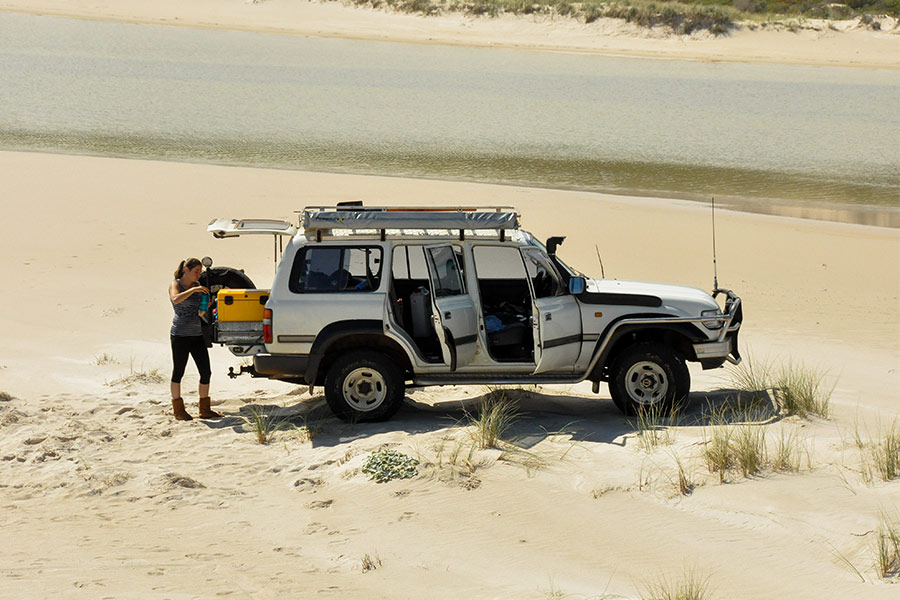 A 12V fridge allows you to travel longer, and camp in better-priced campgrounds. Photo: Aaron Schubert
5. Buy good quality gear, once
We are all suckers when it comes to a good deal. Don't compromise on quality though. I've been caught out several times buying lower-priced gear and having to replace it not long after. Research the products you buy, get good value for money and a quality product and you'll have it for years to come.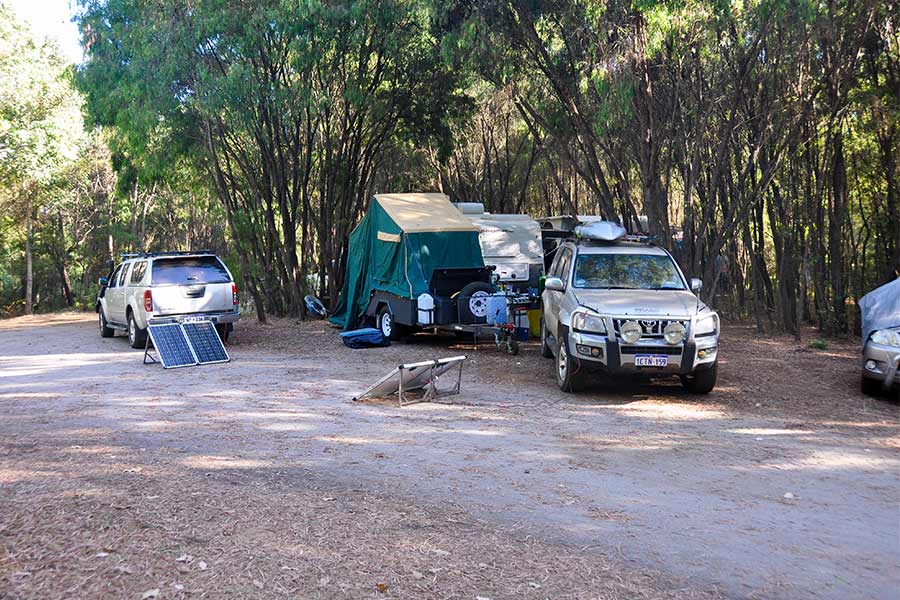 If you do the maths, high-quality gear will save you in the long run. Photo: Aaron Schubert
Not every holiday has to be camping
For some people, living out of a swag 365 days a year would be a dream come true. That doesn't have to be your dream though, there's no reason why you can't split your holidays up. Camping is a fantastic way to have an incredible break on a budget.
How often do you head away camping? Do you do it for the financial benefits or because we have so much to enjoy in Australia? See you out there!
About the writer...
If it involves four-wheel driving, Aaron loves it. When he isn't writing for his blog, 4WDing Australia or the Snowys Blog, you'll find him camping and driving around Western Australia.
Joined back in July, 2016