Even the best quality of equipment is susceptible to damage. We have no control over the force that can be bestowed upon us by Mother Nature – nor excited children come to mention it!
So, when your camping gear breaks, are you prepared for it?
It's often not until we need to make a repair that we realise the tools and materials we need are still sitting on the workbench, back at home!
I surveyed the passionate (some borderline obsessive) campers here at Snowys, and compiled a list of the most common and useful items to make gear repairs on the go. Here are the results…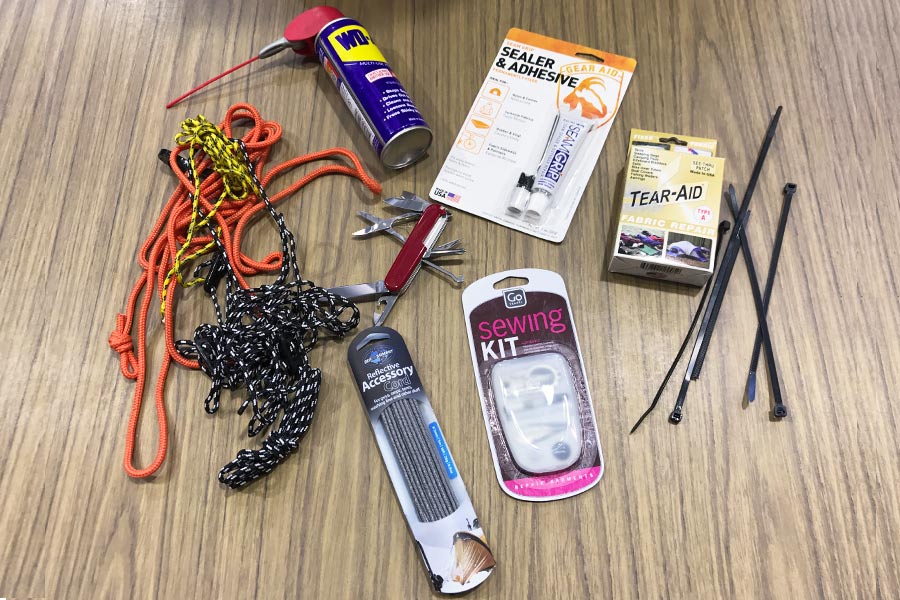 WD40, sealer and adhesive, accessory cord, a sewing kit, cable ties, and fabric patches are just a few of the things you should keep on hand in case of a breakage.
Gear you should have in your outdoor repair kit:
1. Tent Repair Kit

Tents, awnings and tarps can take a real battering, particularly if you're caught out in bad weather. Prepare yourself for holes and tears with outdoor gear repair glue, and fabric patches. Most tent repair kits come with these things and also include temporary pole repair sleeves and replacement shock cord.
2. Sewing Kit
Useful for tents, a sewing kit will come in handy for clothing tears too. Most kits will come with a standard needle and thread, so make sure you include thread and needles for heavyweight repairs as well.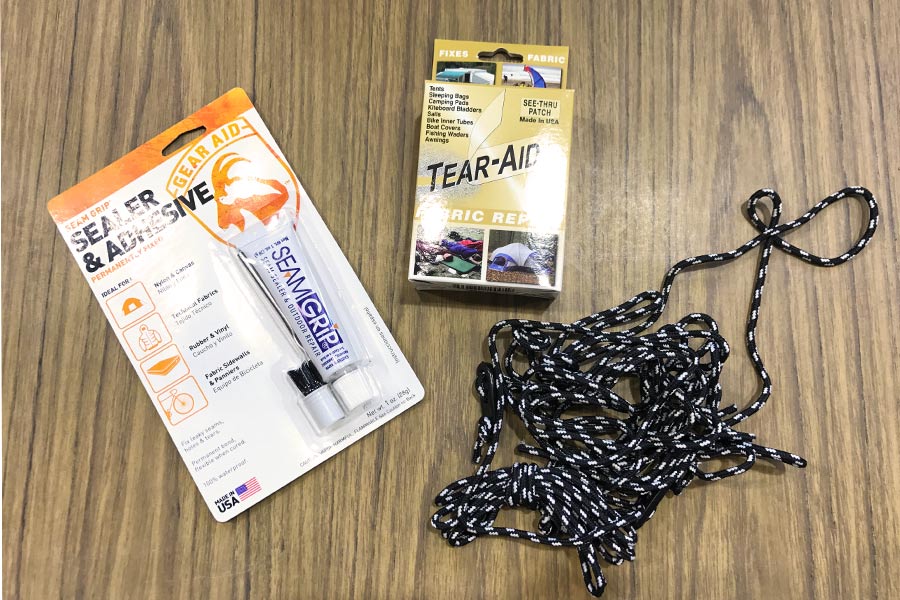 Fabric patches, replacement cord and outdoor glue are just a few of the things you'll need for emergency tent repair.
3. Multi-Purpose Lubricant
Multi-purpose lubricant has a myriad of uses from stiff camp table legs, to dispersing water from your vehicle's distributor cap. CRC or WD-40 has tonnes of other uses that I haven't tried – here is an official list of 2000+ uses for WD40 which you might want to check out as well.
4. Toilet Paper
Hands up if you've ever forgotten toilet paper on your camping trip! More of a handy thing to have rather than a repair item, toilet paper can be used as a tissue alternative, cleaning cloth, fire starter, and not to mention the obvious – are handy for a visit to the loo!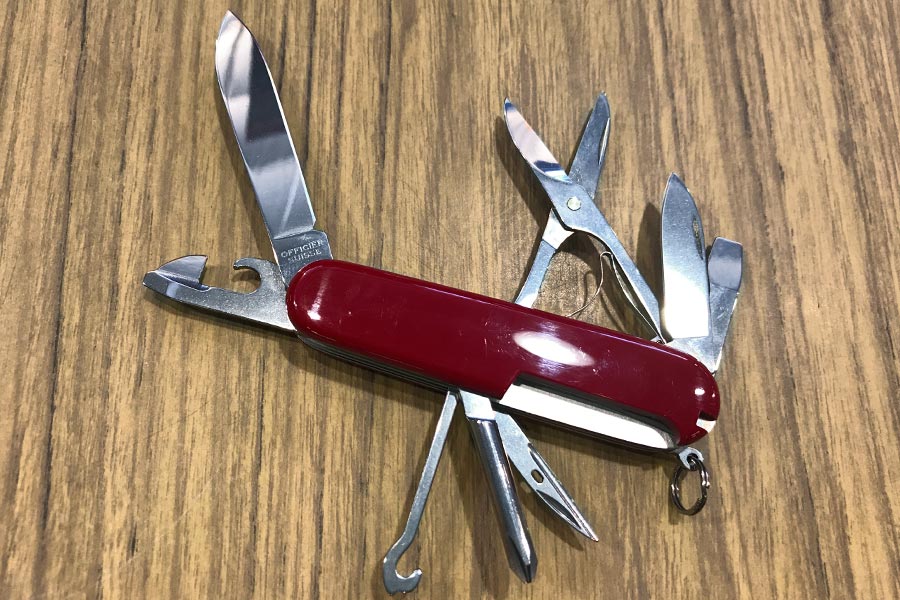 A multi-tool is going to be your best friend when you need to fix or tinker with your gear.
5. A Multi-Tool
Cut, slice, trim, crush, file, screw – a trusty multi-tool is like a having a whole toolbox with you, but without the bulk and weight. You definitely shouldn't be without one on every camping trip.
6. Accessory Cord
Hoochie cord, parachute cord, climbing accessory cord, whatever you choose, look for something with a weight rating. Use it to string up emergency shelters, repair backpacks, replace broken tent loops, suspend a lantern or as a skipping rope. Keep 30-50m in your repair kit.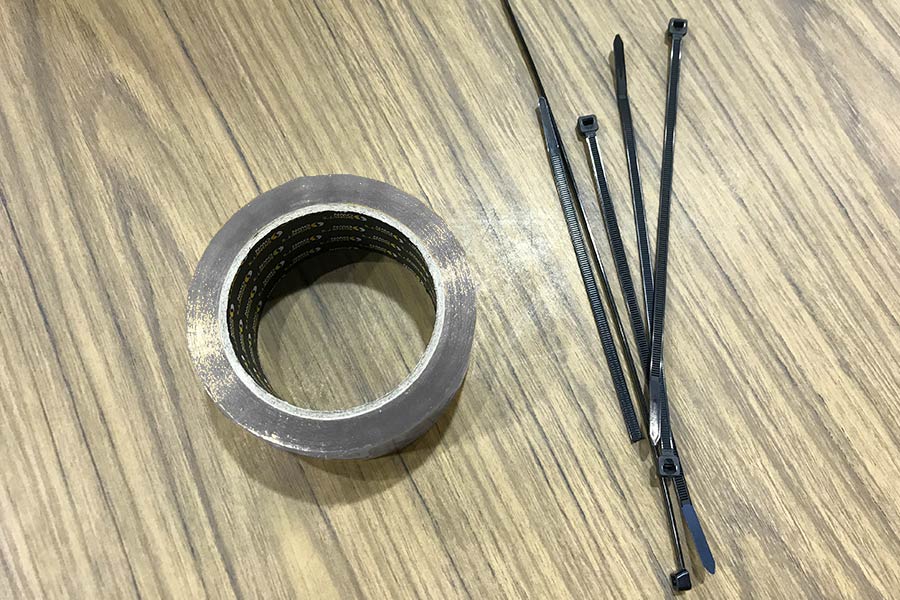 Duct tape and cable ties are an absolute essential – they can temporarily patch up almost anything!
7. And, last but not least… Duct Tape and Cable Ties!
These two items rolled straight off the tongue of every Snowys staff member surveyed for this list. It may end up looking somewhat crude, but I'm yet to find something that these two items can't patch up enough to see you through your trip. If you only take two items, make it these!
What's your recommendation for handy items to include in your outdoor gear repair kit?
About the writer...
Trekker, surfer, climber, mountain biker, runner, camper. Participator in most things… master of none.
Joined back in March, 2013