I'm a firm believer that there's no better way to see Australia than with a 4WD and some sort of camping setup. No words that I write can truly express the magic to be experienced within Australia – you've got to get out there and see it for yourself.
When it comes to planning a trip away, some people are happy with just a destination in mind and some rough dates. Others have the planning down to a fine art. The planning process can be as defined as you want it to be and it's vastly dependant on your circumstances.
If you have very young children, for example, you learn to plan your trips a bit more than if you have the freedom to arrive at camp halfway through the night! Driving around late at night looking for a campsite with a screaming toddler in the back isn't my way of having a good time camping!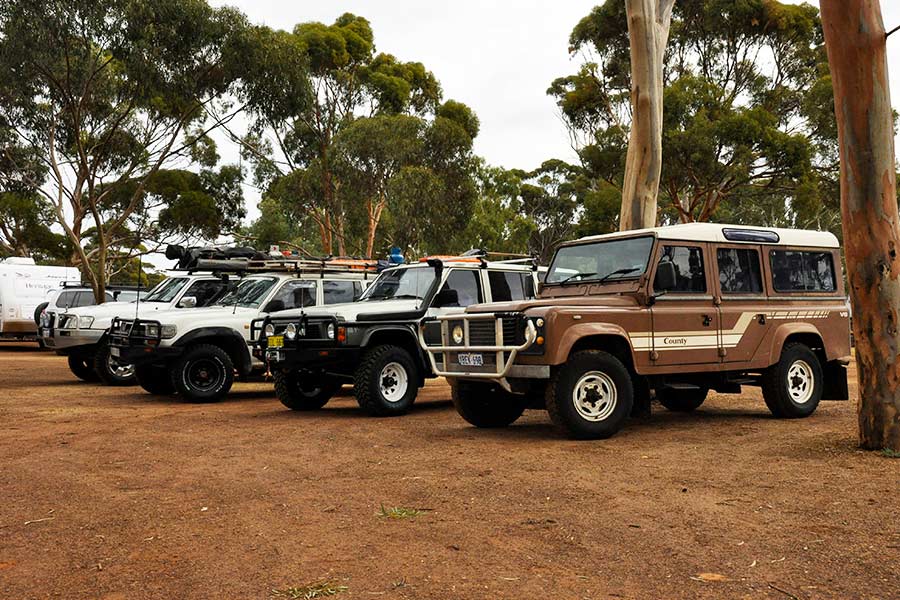 There are so many things to consider when planning, including who you're travelling with. 
I like to have a fairly detailed plan in place and then have the flexibility to throw it out the window as things change (and they will!). If you don't put the effort into researching and planning early on, you miss out on a lot of amazing opportunities and places.
Where do you start?
A longer trip away might seem a bit disconcerting to start off with, but if you take your time and plan it out, it's easily achievable. It all begins with an idea – a place that you want to see, an experience you want to have, or some friends or family that you want to catch up with. From there, cover the below steps and let the planning begin.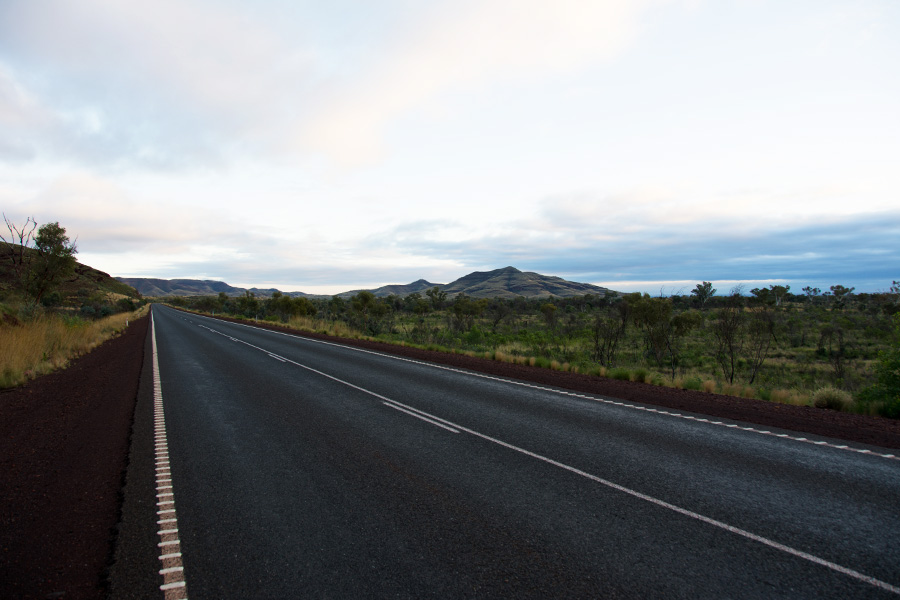 A long trip can be done with plenty of preparation and planning. 
Locations and time of year
If you are like most people, you'll have a list of places that you want to visit. Call it a bucket list, or just some favourites – whatever it is, there's more than enough to see in Australia. The key is to match the right time of year to your location. Get that nailed early on and you will be off to a cracking start.
Australia has some very obvious and distinct weather patterns. If you head to a great destination at the wrong time of year, you might find it doesn't live up to your expectations.
The northern part of Australia is normally best experienced in the dry season. This runs from May to October each year. Head there in the wet season and a lot of the roads are closed and you'll get hot weather and torrential rainfall.
Mild weather is what I chase. If it's summer in Perth then we'll head south where the weather is cooler. Likewise, come winter time, see how many people jump in their cars and head north in search of balmy days and sunshine, while the rest of the country freezes through winter.
If you want to visit multiple locations, put every destination down to start with and narrow it down as you go. We found so many beautiful places to stay, but you can't do them all, so you have to narrow it down.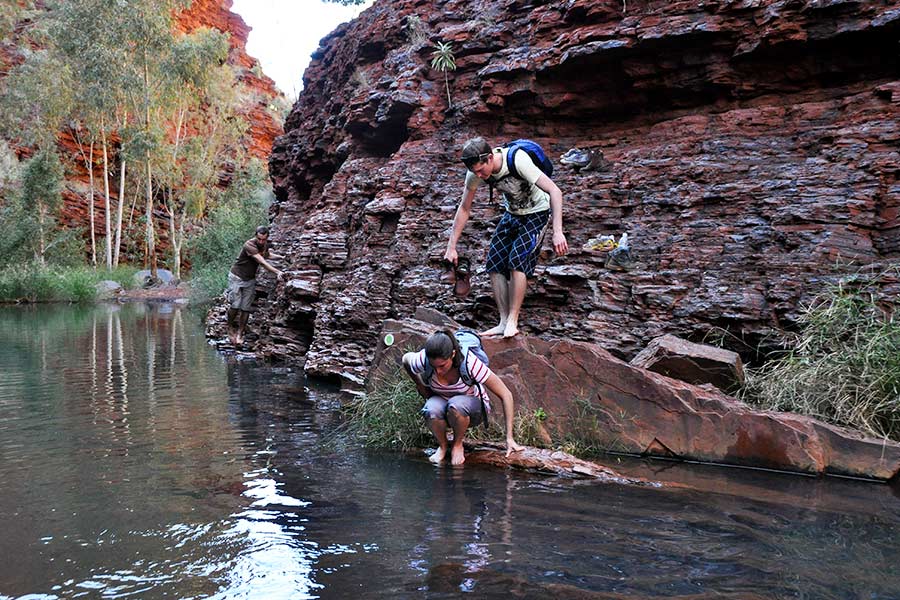 A location such as Karrijini can be hot, cold or underwater depending on the time of year. 
Annual leave
The majority of working Australians get 4 precious weeks of annual leave a year. This is a major factor to consider when planning your trip away. If you want a really long trip away, you may need to go more than a year without any leave. Can you cope with that?
Next up, think about how you can maximise your annual leave – make use of public holidays and shift patterns (if applicable). Quick tip – you can take 3 days of annual leave in 2019 over Easter and get 10 days of leave. I filled my leave form in the other day! No idea where we will go, but it will be somewhere beautiful and away from the crowds.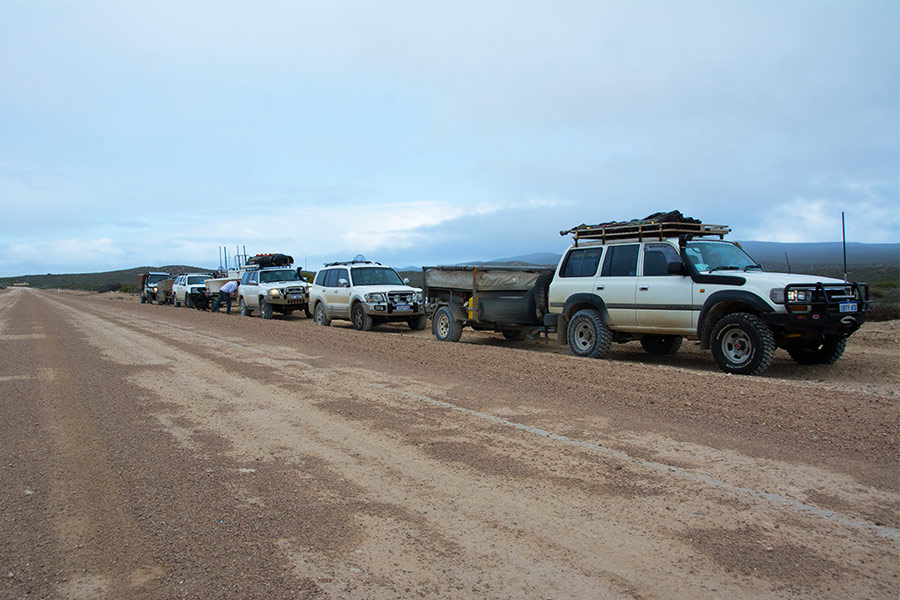 Think of ways to get the most out of public holidays so that you can enjoy more time off. 
Trip preparation
Australia is a big place, so some preparation needs to be taken. Don't plan a trip without knowing that your 4WD and gear are up to the task, or that they will be by the time you leave. You'd be mad to head somewhere remote without the right gear to safely and comfortably travel.
Have a good think about facilities available – some places do not have toilets and require grey water collection… are you set up for that?
Also, make sure that the gear and clothing you take covers the type of weather you are going to experience!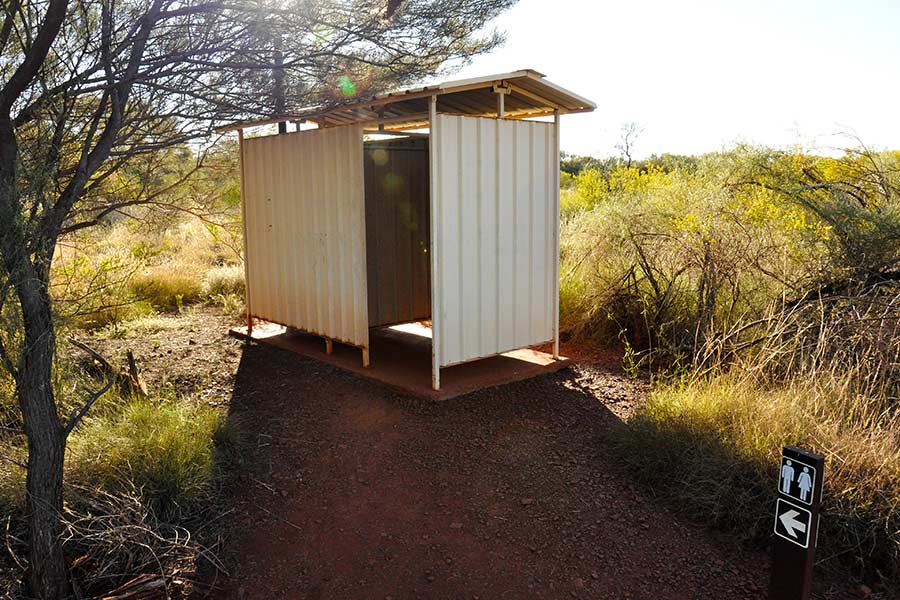 Try to consider everything, including a lack of public toilets.
Booking time off
When you have a rough plan of where you're going, and how much time you're taking off, book your annual leave. The earlier you do this, the better. Time creeps up on you faster than you'll realise. The more time you have to get things ready and plan an amazing holiday, the better.
What do you want to see and do?
Once the trip is booked in, you need to fill in the details, around and in between each of your chosen locations. What is it that you want to see and do? You won't fit everything in, but write it all down and prioritise it later on.
You will find a whole new world of information from Google, Facebook, Instagram, Wikicamps, YouTube and various blogs.
A word document works fantastically for any information you might read or find out that is useful. You can then read it throughout the trip to determine what you want to do.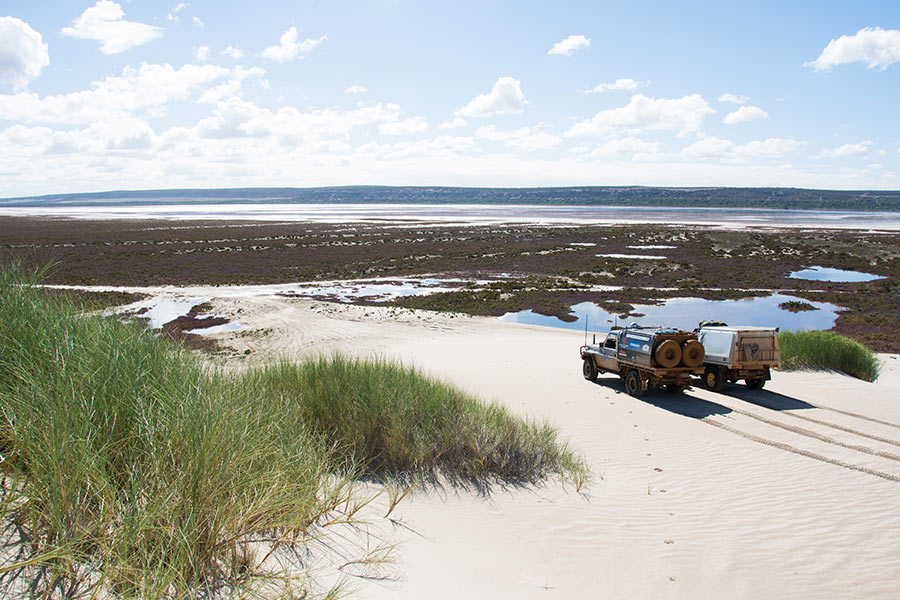 Write a list of locations and activities for easier planning. 
Where are you going to stay?
If you are visiting somewhere popular (especially in peak season), you need to sort your accommodation options out ASAP. Find out what needs booking, research where the best places are and book them in. Some parks are booked out up to 3 months in advance!
Your choice of stay each night is pivotal to having an amazing trip away. There are some of the best camping destinations in the world in Australia, but you need to find them! Sometimes you'll stumble across them, but more often than not it takes prior research and local knowledge!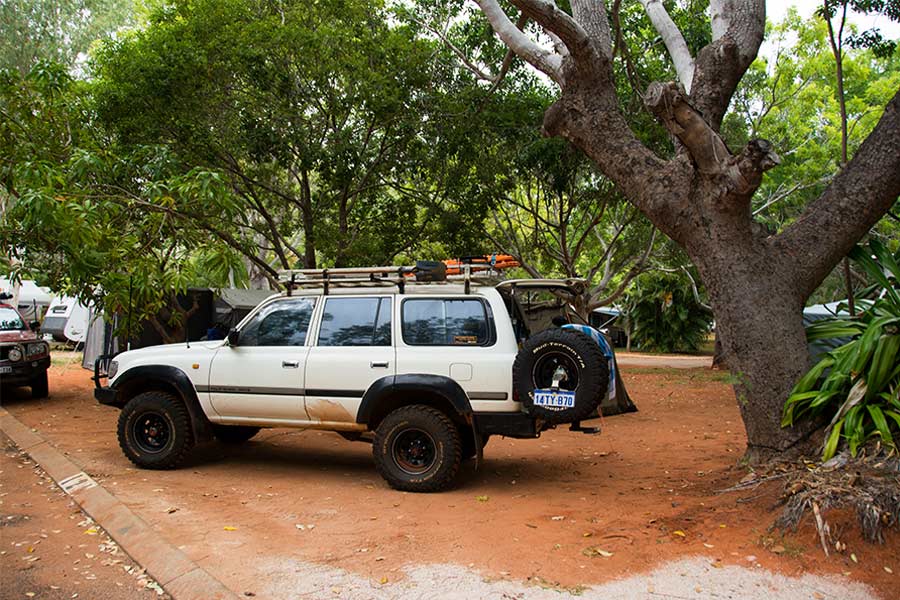 Prioritise booking your sites well in advance. 
Using a spreadsheet
A spreadsheet works extremely well for planning. You can put down each location, mark whether it needs booking (and when it's been done) and work out where you are going to get fuel, water and drive to and from each day.
There have been a few times that a spreadsheet has identified massive days of driving which has given us time to make changes.
Write down where you are going to stock up on food, things that need doing before you leave, what you need to take and anything else that's relevant to you.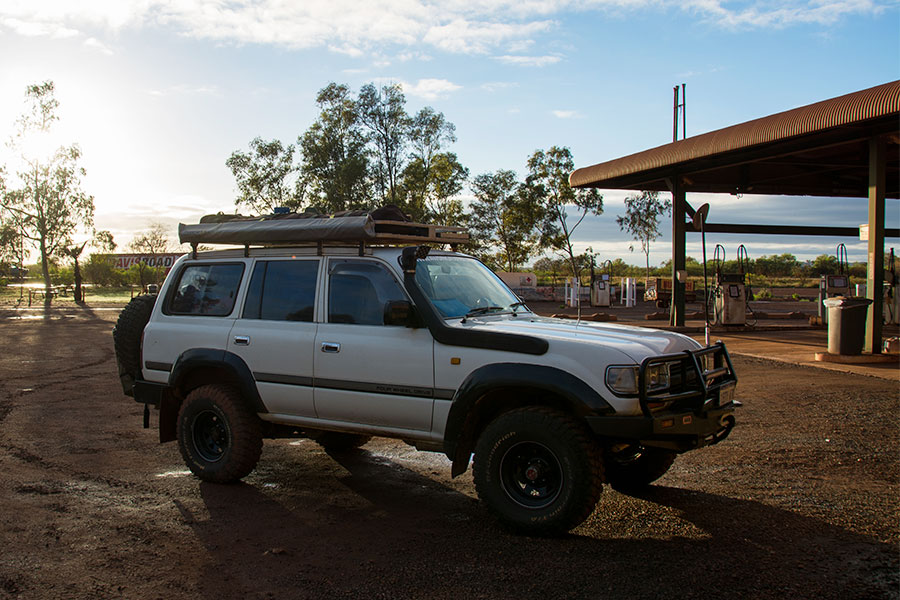 Plan on a spreadsheet where you are going to get things like fuel. 
Don't jam too much in
Don't squash too much into your trips. You won't be able to do everything you first list down and you will have to cull things. I make a habit of having a list of things that I want to do and then just work my way down the list at each location.
Yep, you can do a lap of Australia in 3 months. It's not something I'd want to do, but some people do that. I'd rather see more of less and come back another time than catch a glimpse of every part of Australia.
Stock up and pack
Once you're confident where you are going, what you're doing and you've booked your leave, you can get everything ready. Buying long-lasting food in the months leading up to your trip can save you a fortune if you look out for specials and get what you need. The more gradual your preparation, the better your chances are of doing it well!
Make sure everything you want to take fits in your 4WD and that you aren't overloaded!
Have a good think about matching what you take to the locations you are going and whether you are going to use it. If there are complete fire bans, taking a heap of cooking gear over the fire is a bad idea. If you are spending lots of time at the beach, perhaps a kayak or paddleboard would be worth taking?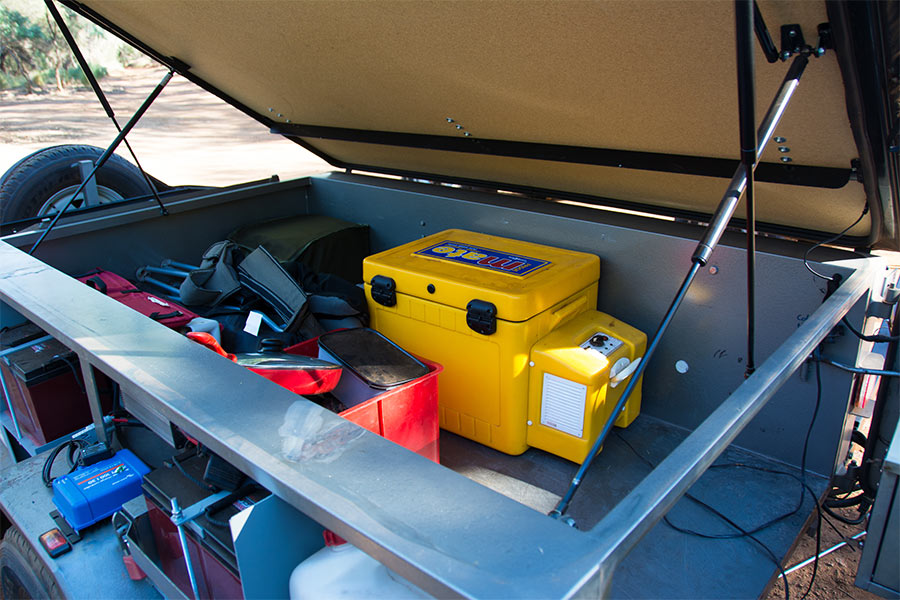 Note how much you are taking so that you don't overload your 4WD. 
Trial runs
If you haven't done much camping before, some smaller trips beforehand are the best way to work out what's good and what isn't. We take a pad every time we travel and make a note of things that can be improved, or replaced to make the next time easier. It's an ongoing process, so the more you practice, the better you get at it.
No matter how good your planning is, you won't get everything right. Some campsites you pick might not live up to their reputation, some drives will take far longer than you planned for and your kids might decide they've had enough driving for a day. That's okay – you can't control these things, so you need enough flexibility in your plans to adapt as things change.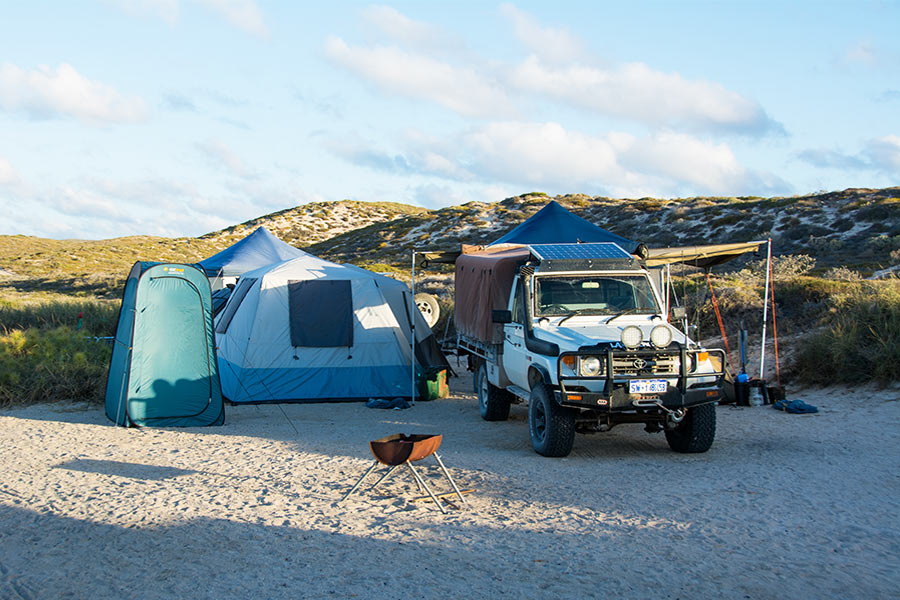 A shorter trip will help prepare you for the bigger one. 
Get out there!
Whether you are heading away for a week, or 10, a bit of thought out planning will make a world of difference to your trip. Aside from that, it gives you motivation and something to look forward to as the days tick over until you leave!
Do you have any great planning tips for a longer adventure? 
About the writer...
Joined back in July, 2016