One of the best things about heading outside to explore is closing all those tabs, turning off your notifications, and putting your phone away so you can just enjoy yourself in the moment.
But now that there are so many handy apps to make your outdoor expeditions safer, easier, not to mention more interactive and enjoyable – it can be a bit of a double-edged sword to leave your phone switched off in your pack.
With thousands of apps to choose from, it can be quite a puzzle to decipher between the ones you'll grow to rely upon and the ones that you're just not going to get a lot of use out of.
Let's have a look at which Snowys approved outdoor apps are going to actually be useful for your next adventure.
1. WikiCamps Australia
If you find yourself rocking up at a campsite only to find it costs a bomb, doesn't have a shower like you thought it did, or isn't pet-friendly –  the WikiCamps app allows you to get the info you need in advance.
This app is basically a database updated by fellow campers and adventurers to provide information on campgrounds, backpacker hostels, caravan parks, public dump points, toilets, and information centres. It's got thousands of sites on there that you can browse, so you'll be able to find that perfect secluded spot for your next trip.
It is available for iOS, Android and Windows, with filters that help you figure out which campsite will suit, plus it can be used offline at any time – brilliant for when you're travelling remotely.
WikiCamps does cost a one-off fee but is an excellent investment whether you're a casual weekend camper or you're planning the adventure of a lifetime.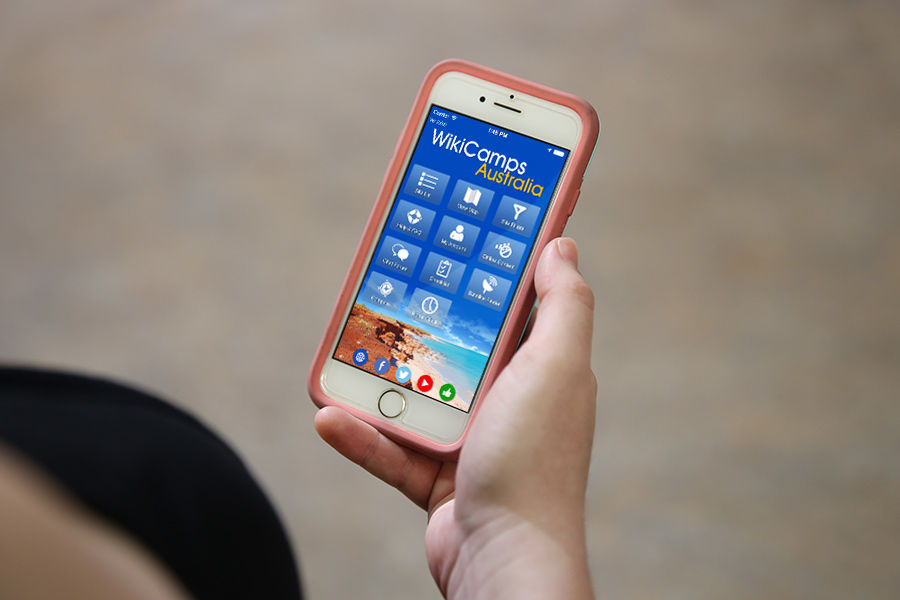 Finding the perfect campsite is as easy as scrolling through your phone with Wikicamps.
2. First Aid by Australian Red Cross
For up to date first aid information, the Australian Red Cross First Aid App is the one you can trust. This one gives you the details on how to handle common first aid emergencies that you might encounter. Each step is laid out for you, it provides interactive advice and it's available on Android or iOS.
Even though you should always carry a PLB with you to alert the authorities in emergencies, having this knowledge will give you peace of mind in the event you get into a sticky situation.
Downloading a fire safety or public safety app for your state is also very important. They enable you to receive emergency alerts so you can keep yourself safe and informed on any bushfires that may flare up in the area.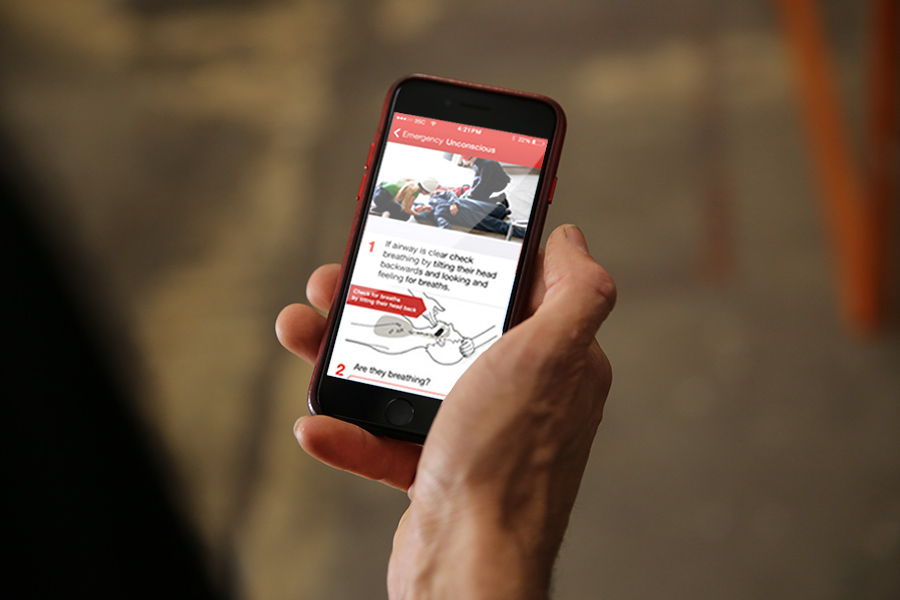 You can refresh your knowledge and get first aid instructions if you need them with this app.
3. Gas Finder
When your supply is running low in the middle of a camping trip, don't fret as Gas Finder will guide you to towards the cheapest place to refill in no time. This app is free to download and comes with iOS, Android and Windows versions available.
Gas Finder was created by the same people as WikiCamps and allows you to locate the nearest refill location and see the prices for both swap bottles and standard 9kg and 4.5kg size bottles.
The prices listed have a date so you can see how recent they are, and you can even update them so that other users can save some extra cash too.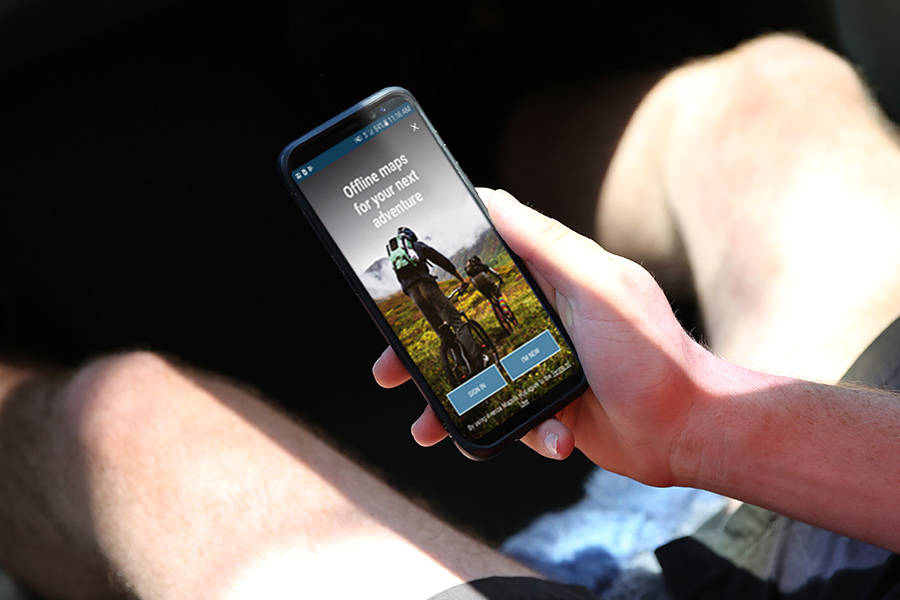 Navigate when you're out of range with the Avenza Maps app.
4. Avenza Maps
You're not always going to have Wi-Fi access when you're off the grid, which is why an offline map viewer such as Avenza Maps, is a must.
This app is available as a free download and although some of the maps are without cost, there is a small fee for others. There are topographic, tourist, recreation maps available in the store. Once your maps are downloaded, you can use them anytime you like as they don't require the internet.
The GPS that's already on your phone will allow you to locate yourself on any map, and you can record where you are with placemarks.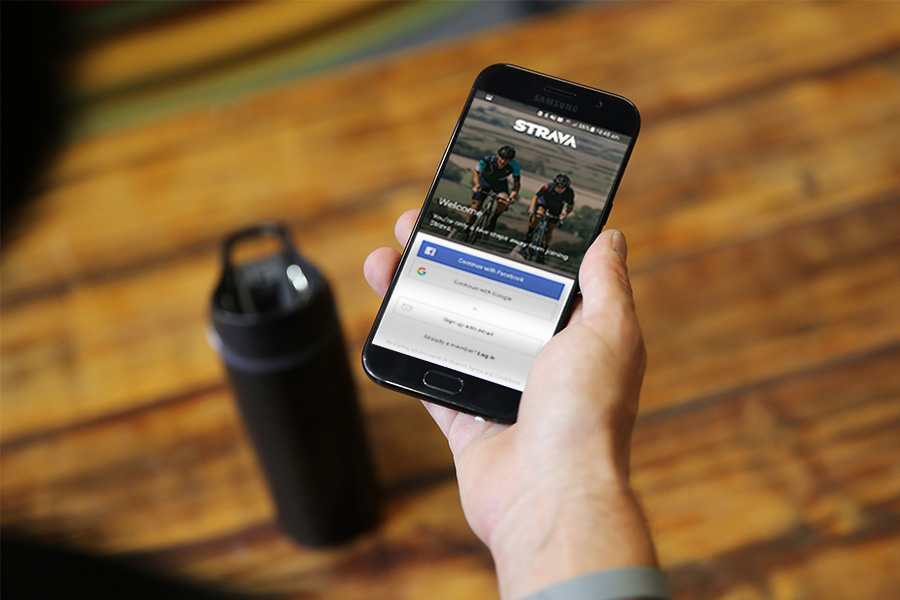 Track your progress and see how your mates fared on their ride with the Strava app.
5. Strava Running and Cycling GPS
Strava is basically a bit like a social network for outdoorsy people. But instead of sharing memes and snaps of your dog, you can record your runs or rides while sharing the highlights with your mates.
You can track your activities while seeing all of your stats like your speed and distance, plus monitor you went on different sub-sections as well. This app is compatible with a lot of GPS watches and other activity trackers which is a bonus.
Strava also has a really easy to use interface, so you can get the hang of it pretty quickly without any dramas.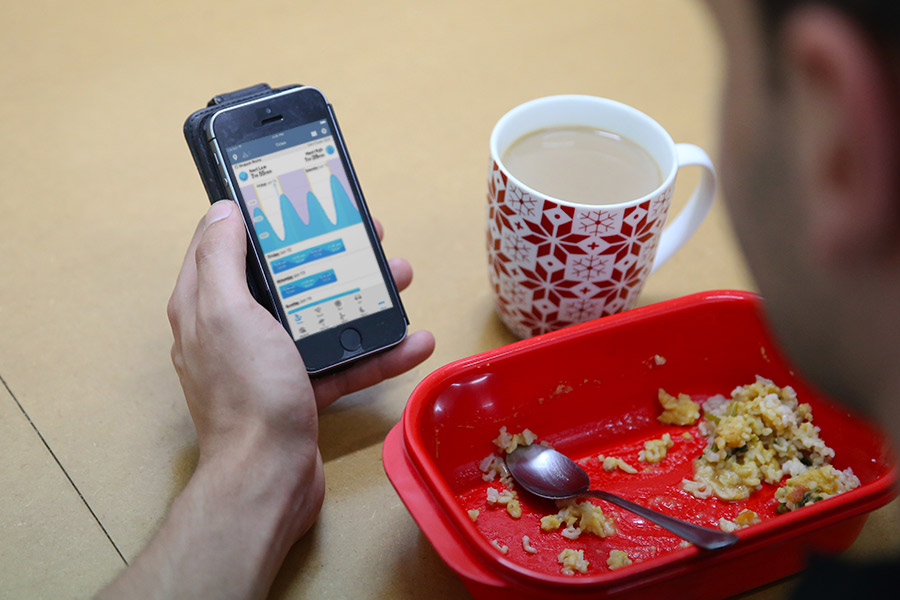 WillyWeather offer detail and easy to use functionality.
6. WillyWeather or BOM
There are so many weather apps to choose from, but all of them use the same information provided by the Bureau of Meteorology. We've come up with two options to choose from, which are both free to download.
WillyWeather is functional and easy to use and offers a little more detail such as BOM satellite and radar plus detailed rain, tide, UV and wind forecasts. It also provides information on sunrise and sunset times, and the moon phases – so it's better suited to outdoor activities such as hiking.
BOM Weather offers all its weather stats on one screen, so you can quickly bring up the forecast for the day without having to open up a menu. This app is better for everyday use where you just need a quick snapshot of the weather in one glance.
7. FuelMap Australia
Fuel Map is a free crowd-sourced database that shows you a map of all the petrol stations around Australia, with user updated fuel prices.
Not only is this amazing for finding the best-priced fuel in your area on a weekly basis, but it's also really useful for planning your refuelling schedule for your next trip away. FuelMap is free to download too, so it's definitely not a waste of space on your phone.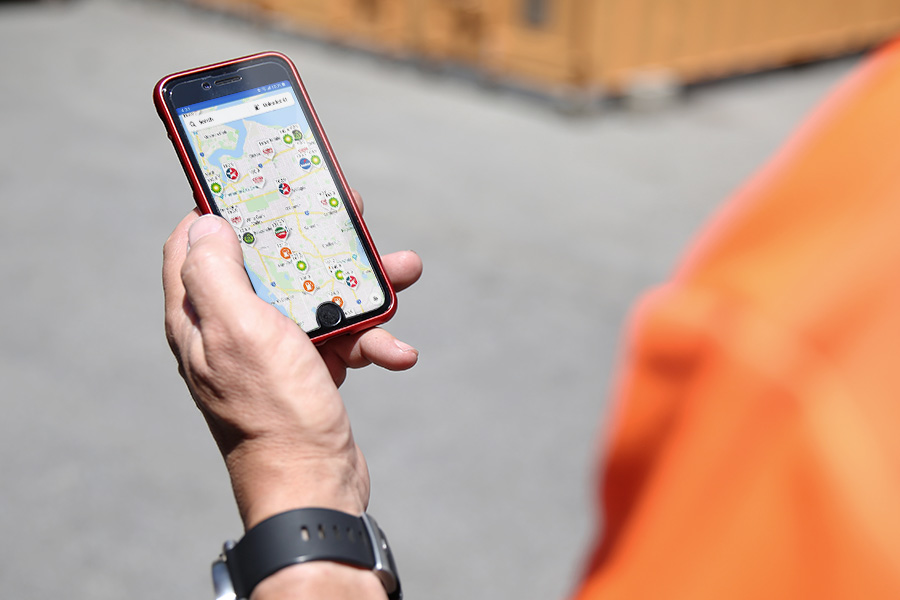 Get the closest and best deals on fuel with this application. 

8. SkyView
Fancy a bit of stargazing on your next trip away? You'll be an amateur astronomer in no time with some help from the SkyView app.
It's available for Android and iOS, is free, and can be used without WiFi – just point your device at the sky and it will show you where the stars, galaxies, constellations, sun, moon, and satellites are from your viewpoint. You can also direct your device towards the ground for a bit of fun insight into the other side of the world.
You can see the sky at different times using the time travel feature, capture images to share with your family and friends, and it comes with red and green filters to preserve your night vision.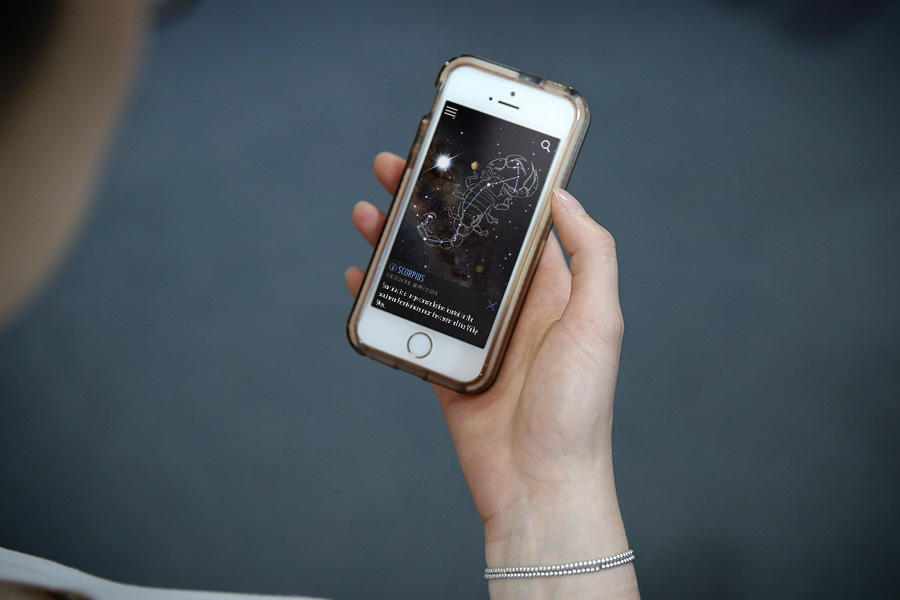 Learn more about the stars with SkyView

9. LeafSnap
If you ever come across a plant or flower on your travels that leaves you scratching your head, LeafSnap will help you figure out exactly what it is.
Just take a picture of the plant, and the app will identify it for you as it has the ability to recognise 90% of known species of trees and plants. It's available for iOS and Android, and initially, it comes with a free trial but after that, you have 1 month, 3 months and 6 months paid subscription options.
With a plant database that's constantly being updated, you'll have every opportunity to learn and discover more about nature around you on your off-grid explorations.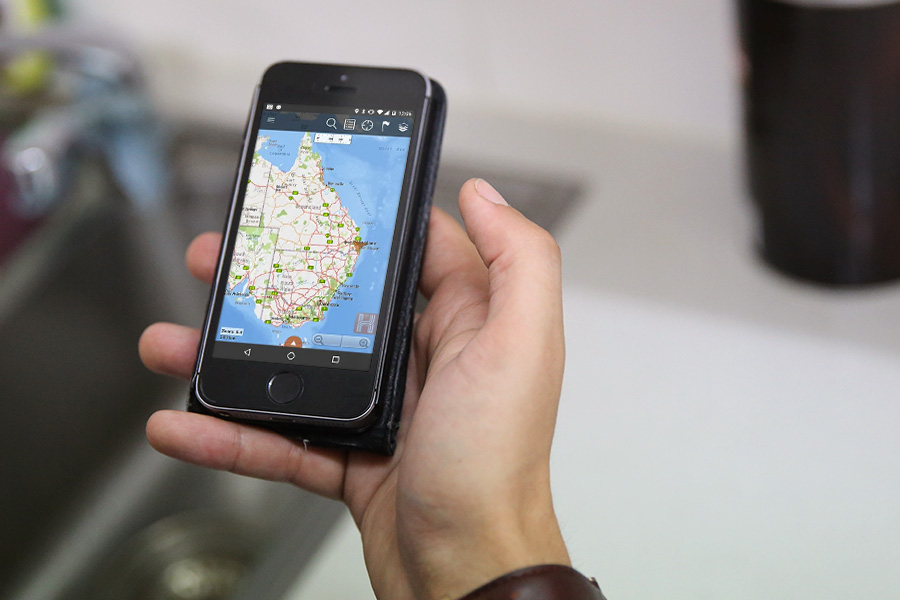 Adventure offline with Hema Explorer.
10. Hema Explorer Australia
Adventure around Australia offline on your next 4WD touring, caravanning or camping expedition with the Hema Explorer Australia App.
Without mobile coverage, you can navigate offline using multi-scale topographic mapping and get a route to your point of interest, address or waypoint. This app also allows you the save a lock of your trip and share the details online with your loved ones. There is a purchase fee involved, with the option to get additional access with a pro subscription and is available for both iOS and Android.
A free option for 4WDers is Newtracs, which is a real-time crowdsourced app that gives you information on 4×4 track conditions including length, warnings, difficulties, time, and speed of travel. It also has a logging feature, vector maps for offline use and a breadcrumb feature in case you get lost. It's available to download on iOS and Android.
Which outdoor apps do you actually use? Fill us in on your best ones in the comments.