My box of hiking gear consists of all sorts of gadgets and devices that are designed to make the outdoor experience easier and more enjoyable.
My name is Ben, and I am a gear freak.
The fact is, however, that when it comes to carrying my gear, less is more, and all of those really cool gadgets stay at home in lieu of a lighter pack. Here are five basic principles I follow that help me reduce my pack weight.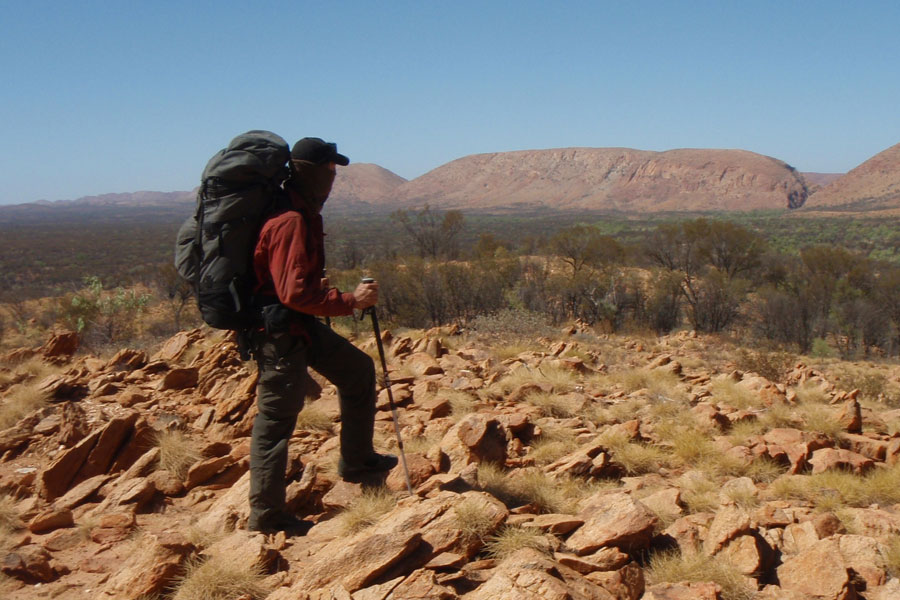 The less weight you carry, the further you'll be able to explore. 
Top 5 tips for reducing your pack weight: 
1. Ditch or recycle the packaging
Just because your sleeping mat and sleeping bag both came with a stuff sack, does not mean you have to use both of them.
I use one large stuff sack for my sleeping bag and clothes, or sleeping mat and clothes.
Remove all unnecessary packaging from food and consolidate into Ziplock bags. You only need to carry rubbish back out anyway.
2. Two uses for everything
Wherever possible, everything in my pack has 2 or more uses.
I sleep in my sleeping bag, but it is also my ultimate source of warmth if the temperature really goes south.
I usually have a lightweight pocket knife, so I don't need another knife to prepare food with.
I use a spork for eating meals, which is a lightweight fork spoon and butter knife in one.
I use a stainless steel bowl and cup, as I can both cook and eat from these.
Ziplock bags are great for organising your food before you go, then they turn into small rubbish bags, or waterproof bags once they are empty.
3. If you're not sure, you probably don't need it
If you keep coming back to the same item, wondering if you should take it with you, chances are, you can probably do without it.
Look over other things you have packed that you may be able to achieve the same result with, i.e. could you also use your woollen beanie as a pot holder?
Think about the likelihood of actually using that product on your hike, and if your walk can carry on if you don't have it.
4. Weigh up every purchase
When buying your gear, place importance on weight as you do features.
Often, all the extra features are something you talk about but never use and just add to pack weight.
Over the years, attempt to buy lighter and more efficient products each time you replace/upgrade something.
5. It all adds up
I have a spreadsheet of all my gear and their weights. I use this before I even start packing to estimate pack weight.
Some may say this is a little overboard, but it works for me.
Every gram saved on each item you pack adds up quicker than you may realise.
I am a big eater, so the less gear I have, the more food and water I can take.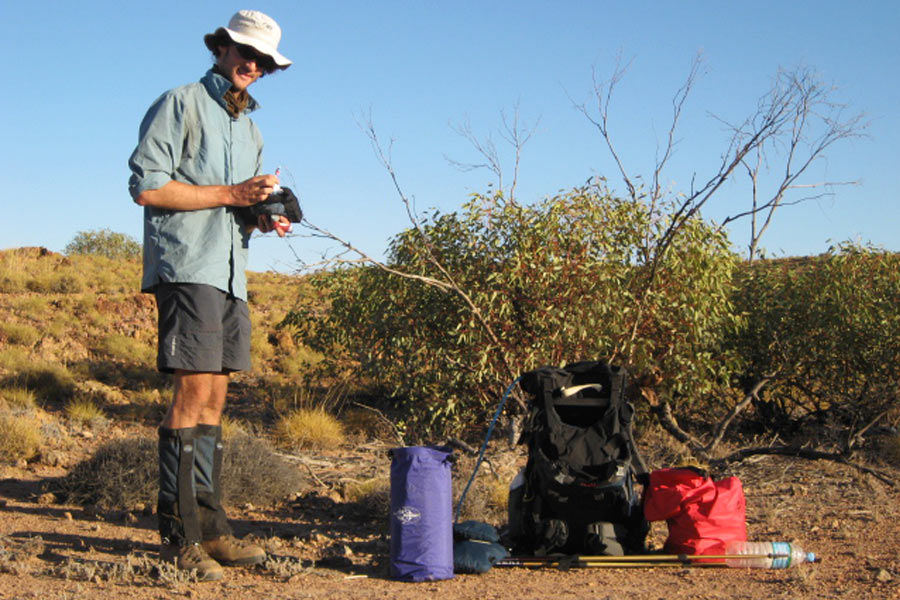 Minimal packaging is a great way to save on space and weight in your pack.
Ultra-lightweight hiking
By no means do I class myself as an ultra-lightweight hiker, there are so many other levels and considerations for those attempting to get their pack weight down sub 10kg – search "ultra-lightweight" on Bushwalk Australia for an abundance of forum discussions on this topic.
This post was updated for 2017. 
Let us know in the comments section below if you have any tips for those trying to shave grams off of their pack weight.
About the writer...
Trekker, surfer, climber, mountain biker, runner, camper. Participator in most things… master of none.
Joined back in March, 2013