So, after months of perusing, weighing up the options available on the market, and talking it with your other half – you've finally hit the 'buy' button on the tent of your dreams. But where do you go from here?
Your new home away from home is going to need a little TLC and maintenance from time to time, so you can enjoy it for many seasons of adventures to come.
Before you chuck your pristine shelter in the back of your vehicle, grab the kids and gear and hit the road – make sure you flick through our checklist, so you're up to speed with taking care of your brand new tent.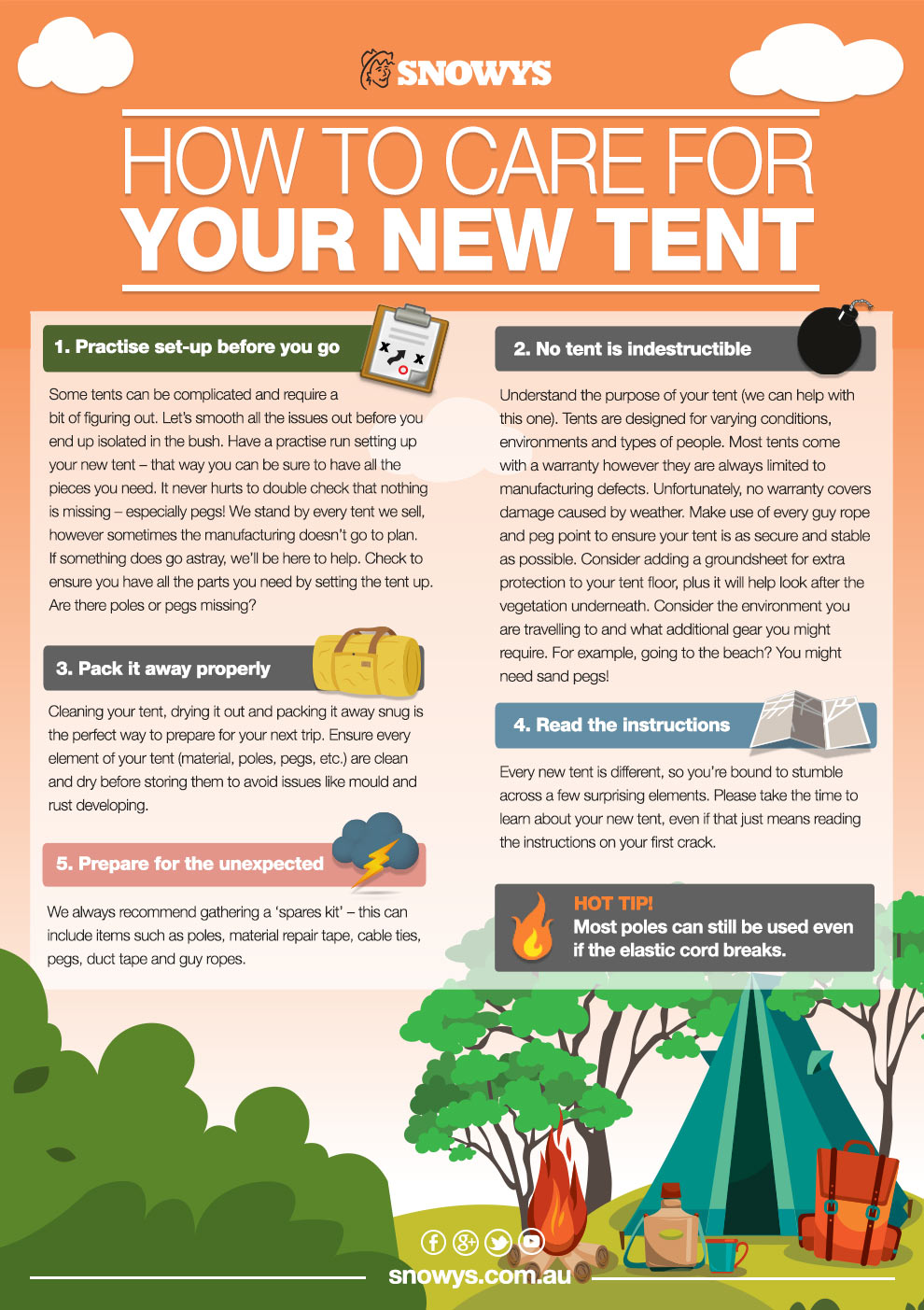 So, you're taking your brand new tent out for a spin for the first time – what do you keep on hand in your spares kit as a precaution to keep your covered?