If there's such thing as a 'travel bug', it bit me young. Long before my first overseas trip, actually. Short trips interstate introduced me to a new way of living… and of being.
It's said that 'getting there is half of the journey'. In my, now, 12 years of overseas travel, I've accumulated a collection of both hilarious and stressful, memories of getting to places. Like missing my flight to India, which brings me to my first tip.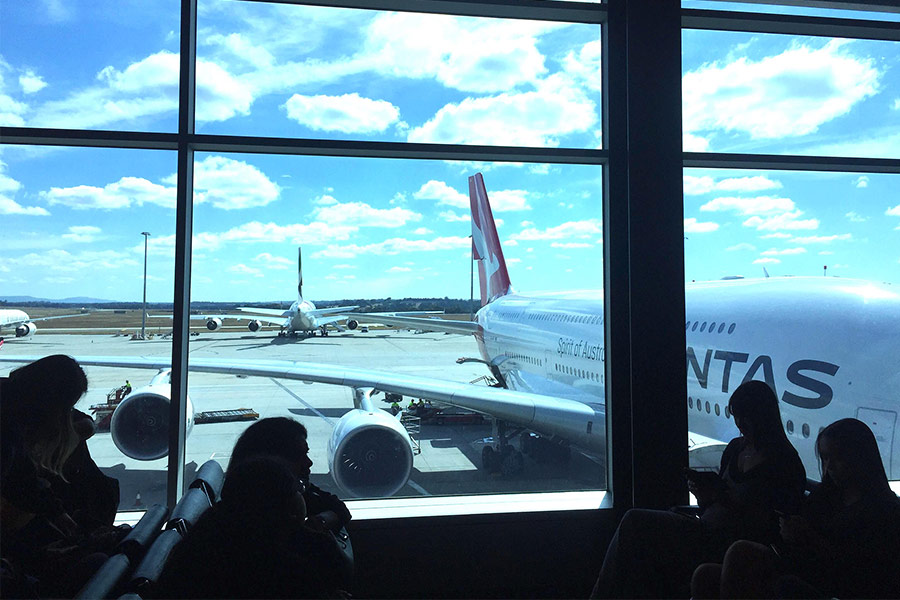 Before you get on your next long haul flight, read these tips. 
1. Check what arrival documents the country expects to see
I arrived at the mandatory three hours before my flight to India, only having realised we didn't book an onward flight. They couldn't check us in, so we frantically tried to book a flight, any flight. But, of course, the internet wasn't working, and we didn't do it in time. It was extremely stressful and we lost $300.
In terms of what documents a country requires, it differs. Do your research and check whether you need a visa, an onward flight, and anything else. It'll save you a chaotic, run-to-the-gate moment.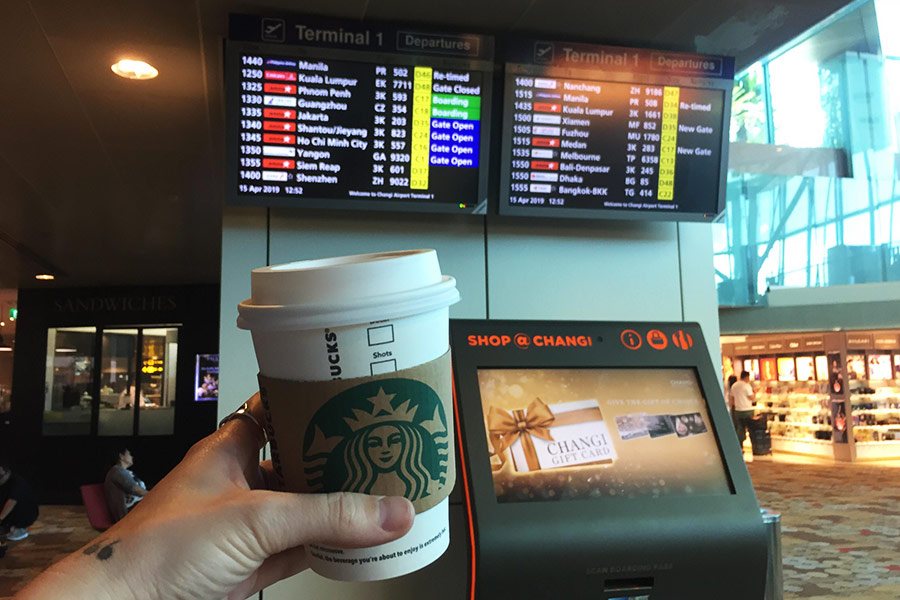 Make sure you know whether you need an onward flight.
2. Think about sleep times when you're booking a flight
While it's difficult to do if you're crossing a couple of time zones, consider your sleep when you're choosing a flight. For example, if you're flying to Asia, I prefer to leave early in the morning, to arrive late at night. That way, I don't lose a night of sleep and I can doze off on the flight if my body needs it. Use Skyscanner's time adjusting function to find flights that work for the time you prefer.
Familiarise yourself with the length of the flight and decide the hours you'll sleep. Coordinate it with your arrival time, and work your way backwards. E.g. I'll watch movies for the last half.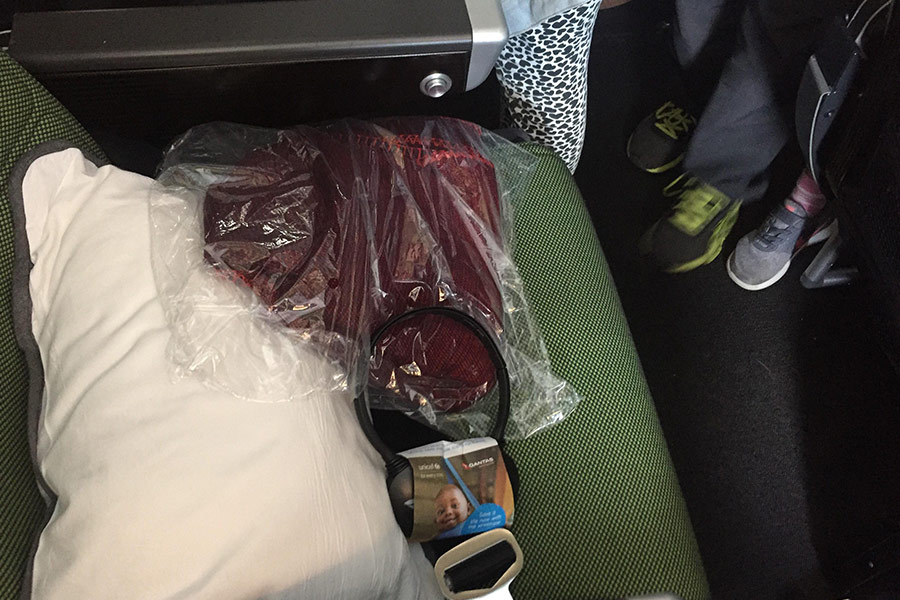 Consider time zones when booking a flight to make sleep easier. 
3. Avoid alcohol, use Melatonin instead
Sleep has always been rather tricky for me while flying. I suggest paying extra to book the window seat, so you've got something to lean up against. There's nothing worse than a middle seat, shoulder-to-shoulder, for hours. Oh, and take your shoes off. Make yourself at home as much as possible.
While it's tempting, don't drink alcohol on flights. It dehydrates your body and water isn't always easy to get, especially on budget airlines. Buy a couple of big bottles of water before you board and carry Melatonin, a natural sleep aid.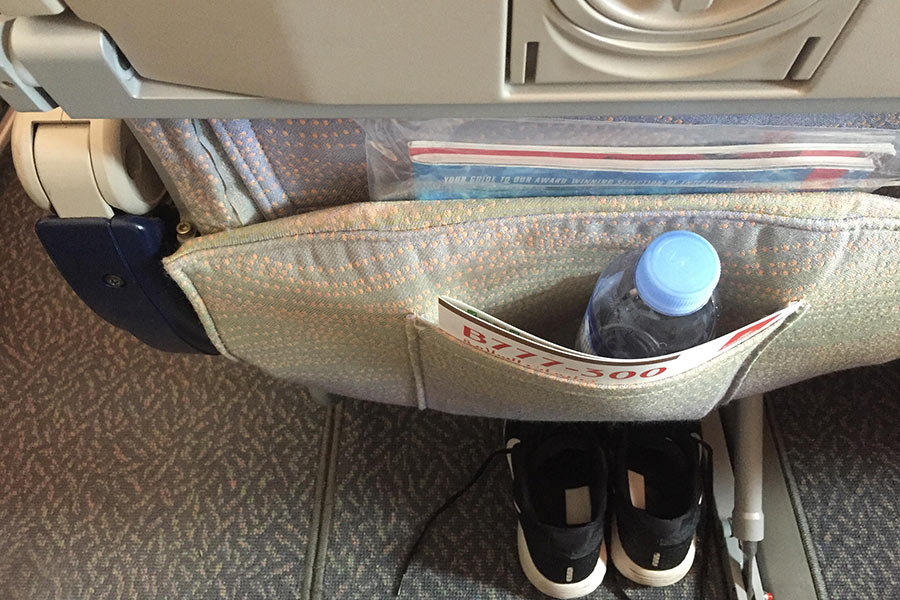 Make yourself at home when you get to your seat. 
4. Watch what you eat
I typically write off transit time, when it comes to eating healthy. I walked off many flights, bloated and unwell. While plane food has come a long way, it's still not the healthiest. A cup of apple juice will wash a bread roll down well – two foods I never usually have, but seem to always eat on planes. Be conscious of the foods that don't quite sit right with your body. For me, it's sugar and carbs.
Most often, you don't know what food they serve until you get on the flight. Bring some healthy snacks and leave the ice cream and hard bread rolls to the side, and say 'no thank you' to the juice lady.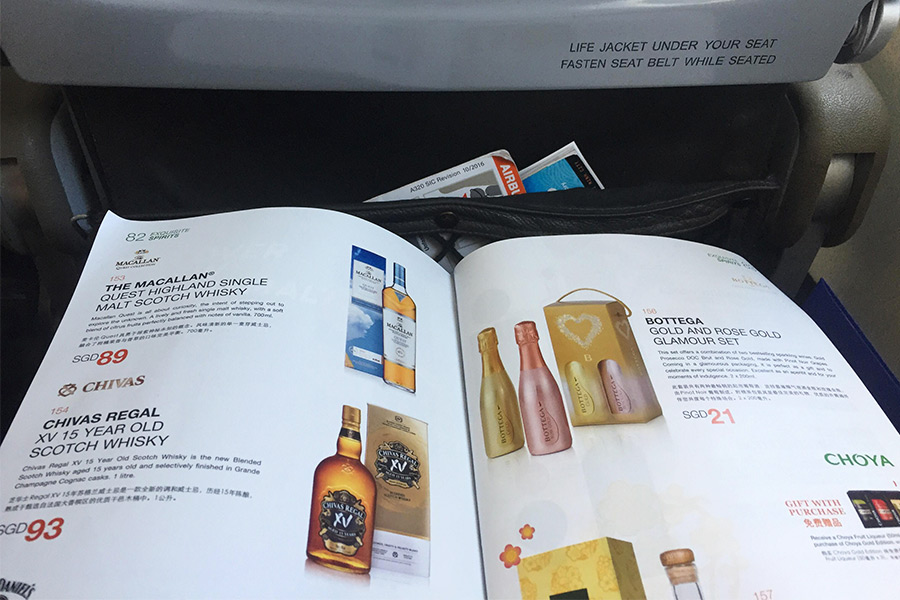 Avoid alcohol and any other foods that don't sit well in your stomach. 
5. Plan your arrival details
Particularly, in my early days of travel, I used to worry a lot about my safety upon arrival. While flying to Cairo, Egypt, I couldn't relax on the flight, as I replayed the sequence of events I needed to follow, once I landed. I was most concerned when I was just 'winging it.' Again, it's half the fun. But travel smart, especially in third-world countries, as a young female solo traveller.
If you're overly anxious or cautious, you're better off organising a private transfer to wait for you at arrivals.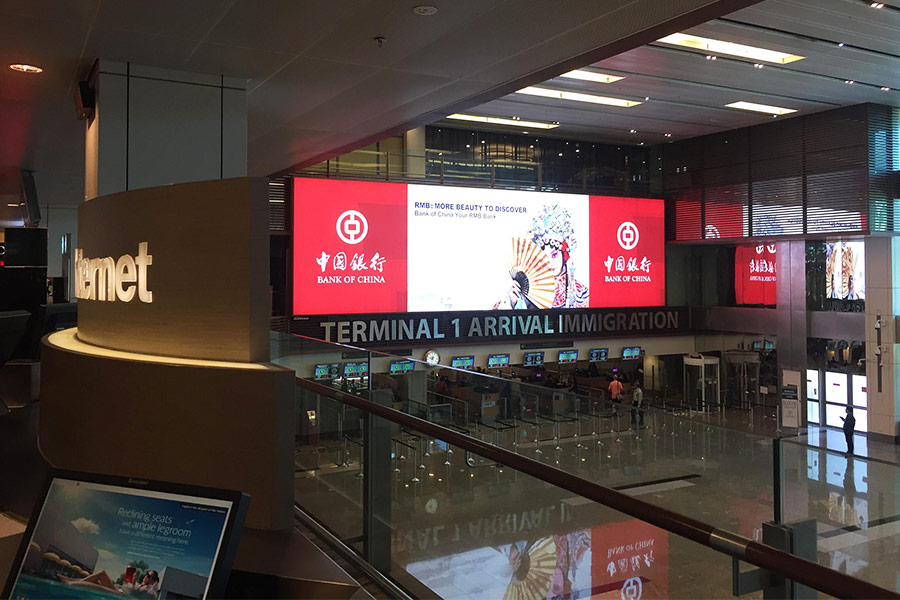 Plan out your arrival details, to eliminate anxieties. 
6. Don't forget your In-flight essentials
Don't worry so much about how you look. Bring a few wipes in your bag to freshen up, mid-flight. Take the minimal approach to your carry-on. You don't want to have a second bag under your seat on a 15-hour flight.
As for other in-flight essentials, I don't travel without:
Noise-cancelling headphones or earplugs
Notepad and pen (to fill out the incoming travel card)
If you're flying a budget airline, I'd pack a small blanket and pillow. The big names, like Singapore Airlines, Qantas and Emirates will supply these items on long routes, usually six or more hours.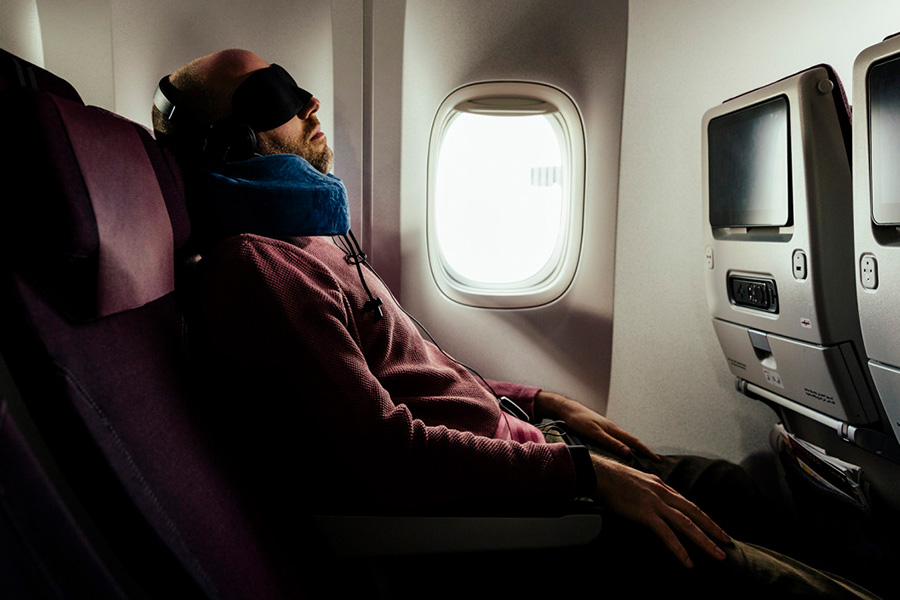 Comfort is a priority when flying, so bring everything you need.
7. Relax and enjoy the journey
Relax into the journey and try to embrace the 'you' time and solitude. Flying has become quite the special space for me, to reflect, process, and appreciate – all that's behind me and that which lies ahead.
Wrap yourself in gratitude… and a big, cosy token travel jumper, of course. Those planes can get unpredictably cold.
What's the longest flight and transit you've ever experienced?
About the writer...
Amanda Smith is a freelance journalist, cultural correspondent and copywriter. Her bylines are found in outlets such as VICE, News Corp, Travel + Leisure, Food & Wine, Singapore Airlines (SilverKris), and South Australia Tourism. Amanda covers culture + society, travel, immigration, LGBTQ+, freelancing and business… bridging cultures, challenging perceptions, and reading in-between the lines of what we see.
Born and raised in Adelaide, Amanda is now based in New York. To find out more, visit her Website or connect on social media – Linkedin, Instagram, and Twitter.
Joined back in May, 2018