Wanting to head off on a sneaky holiday, big trip or weekend getaway? There are a few things you should consider before choosing that perfect destination for a camping or caravan vacation.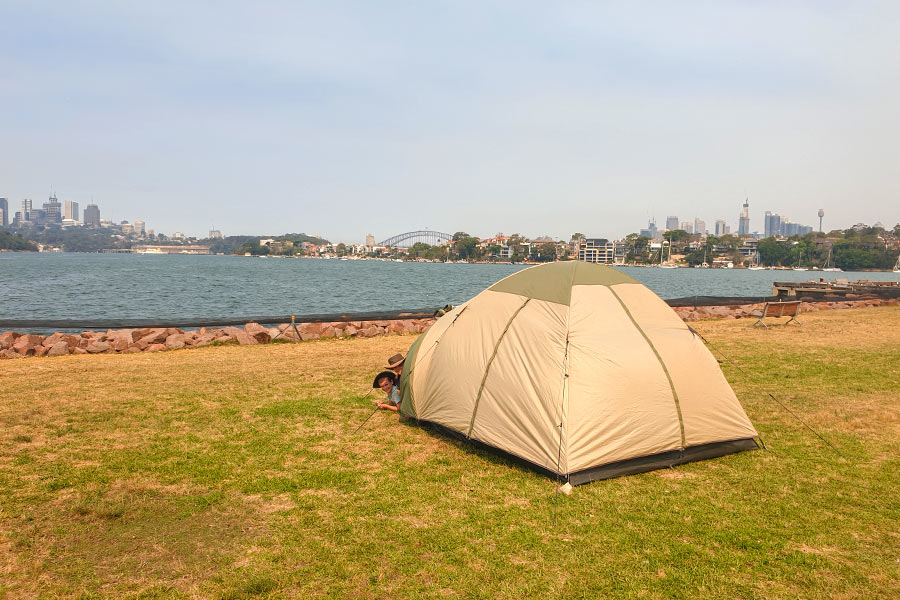 Your next camping destination might not necessarily be right under your nose. You may have to look for it.
A little bit of thought and planning can make all the difference. This will help you to narrow down to the perfect  destination to travel to on your adventures.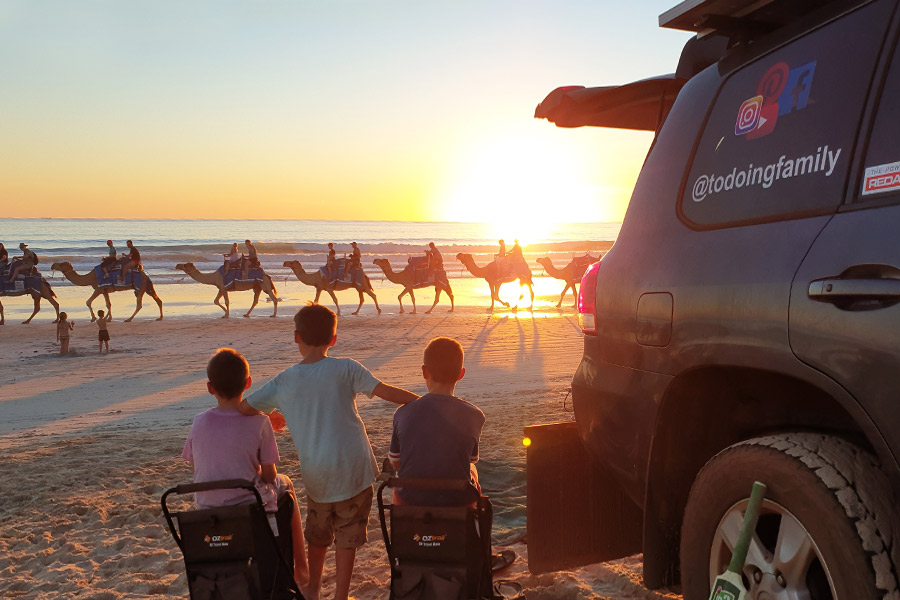 Choosing the perfect location for your next getaway doesn't have to be a stressful experience.
1. How far would you like to travel?
The magic travel time for the perfect getaway is well known in the tourism industry as being around 2 hours. Accommodation and experience providers try to be around 2 hours from major populations, but with a country as big as Australia, travelling a little longer can be rewarding.
If it's a weekend getaway, 2 hours or so is about right. But, if you will be staying longer at your next destination, a longer journey is definitely doable.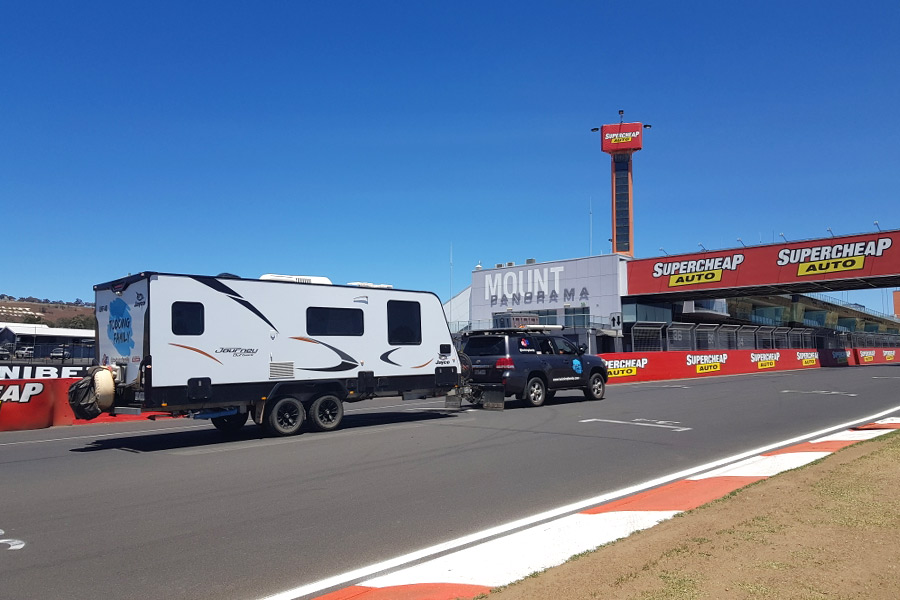 You don't want to have to race to your destination, plan the distance and journey in proportion to how long you will stay there.
As we travelled around Australia, we found the average distance for a trip was around 3 hours. That was over a year travelling Australia with around 150 stops. Some trips were shorter, particularly near capital cities, others stretched up to 6 or 7 hours.
Of course, the terrain you are covering can alter travel times. Are you heading off-road, into the high country or along some beaches? If the answer is yes, travel certainly won't be as fast as tearing up the Mount Panorama main straight. Make sure you allow for this as well.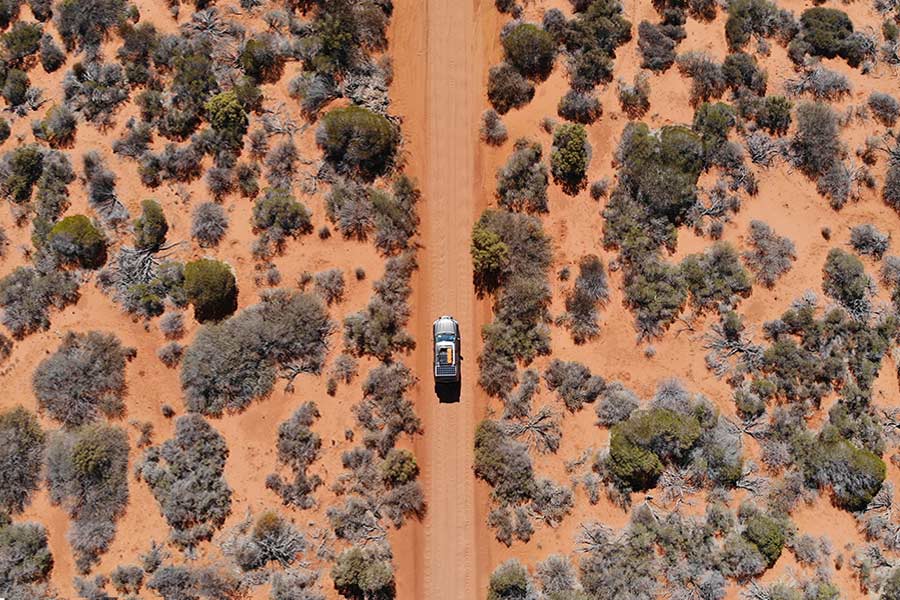 Some of the best locations are off-road and remote. Allow enough time to get into them.
2. Are you looking for some me-time or social time?
There are over 25 million people inhabiting Australia, but even with such a large continent, you can always find some space for yourself. Are you looking to get out to enjoy it yourself or are you looking to have some fun with new friends?
Caravan parks and resorts can be very popular, with plenty of people on short, medium and longer term travel or holidays often frequenting them. You can slide into a site and straight into a social group if you are looking to meet like-minded people.
Are you wanting to go camping or on holiday near lots of people to share adventures, stories and fun?
Alternatively, you might be looking to head off somewhere remote, where there's just you, some great views and the odd native animal. Australia has some of the best remote camping and caravanning destinations in the world, and whilst you may need to travel a little longer to get there, the rewards of silence and stunning views can be incredible.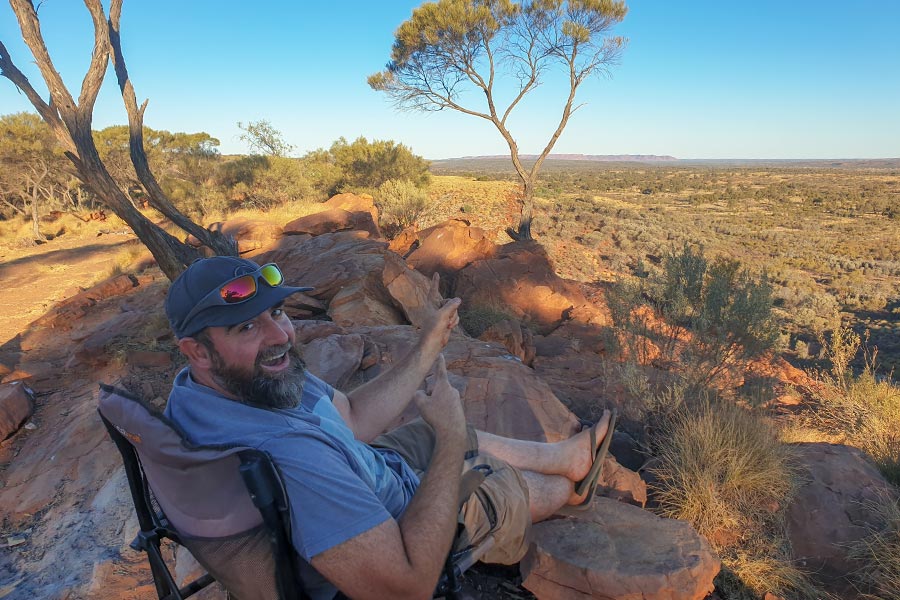 Or would you prefer something a little more remote, perhaps for some alone time?
3. What sort of camping style works for you?
If you're heading off in a tent with little else, you might need to be a little closer to some facilities like bathrooms and toilets. Same goes for some campers or pop-top caravans without full facilities. Different campsites, national parks and caravan parks have different facilities available to campers and caravanners, some near, some far away and some non-existent.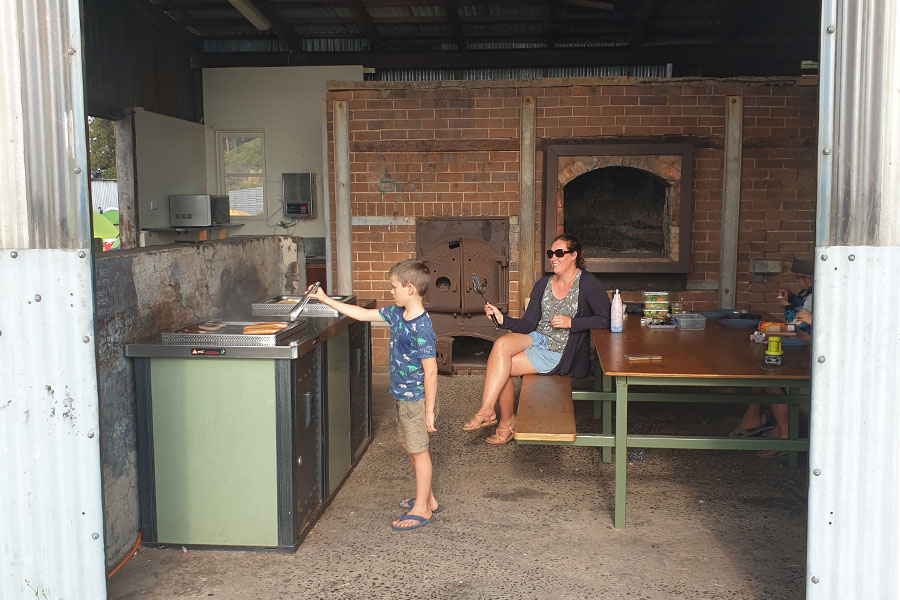 Do you want to be close to facilities like camp kitchens, toilets, pools and playgrounds? We love a good camp kitchen when available.
If you have a full caravan, portable facilities or just don't mind roughing it a bit, your options open up considerably. It also provides more of an opportunity to get back to nature and enjoy the simple things.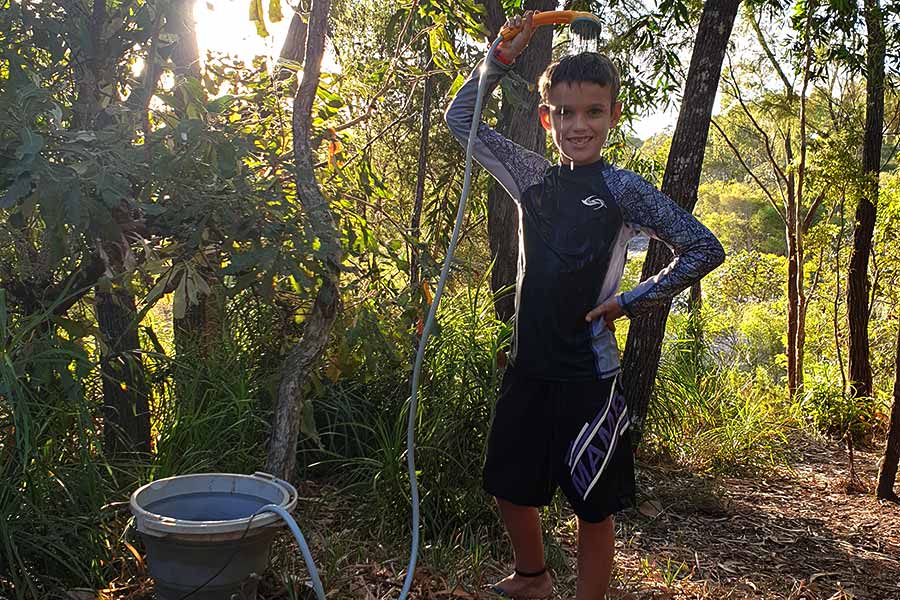 Or are you happy coming up with or taking along your own amenities and resources?
4. Wherever you choose, be smart and have an emergency plan
It's summer right now and across Australia we are fighting some of the harshest bushfires in recent history. Many holidaymakers have been caught up in some pretty terrifying situations, we were no different during our trip.
Whenever you head somewhere, be aware of multiple exit points. Can you get in and out in an emergency, and if you can, where do you need to head to? Where are the nearest populations and hospitals? Having a fire or emergency plan when travelling is just as important when at home.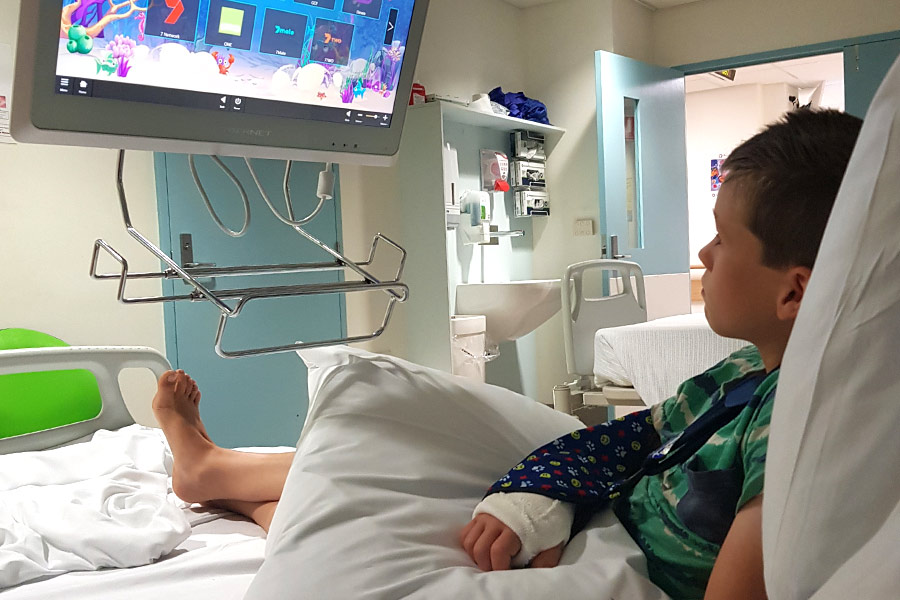 Accidents can happen. When travelling around Australia we had a broken and dislocated wrist to deal with, finding ourselves heading to hospital.
During our travels, we were able to access emergency apps to monitor and avoid raging bushfires. But we couldn't totally avoid our share of emergencies! A bike incident resulted in multiple emergency and hospital visits for one of our sons, luckily on the east coast. But, another son fell in a fire on the Gibb River Road requiring first aid and a subsequent visit to a remote community hospital for follow up.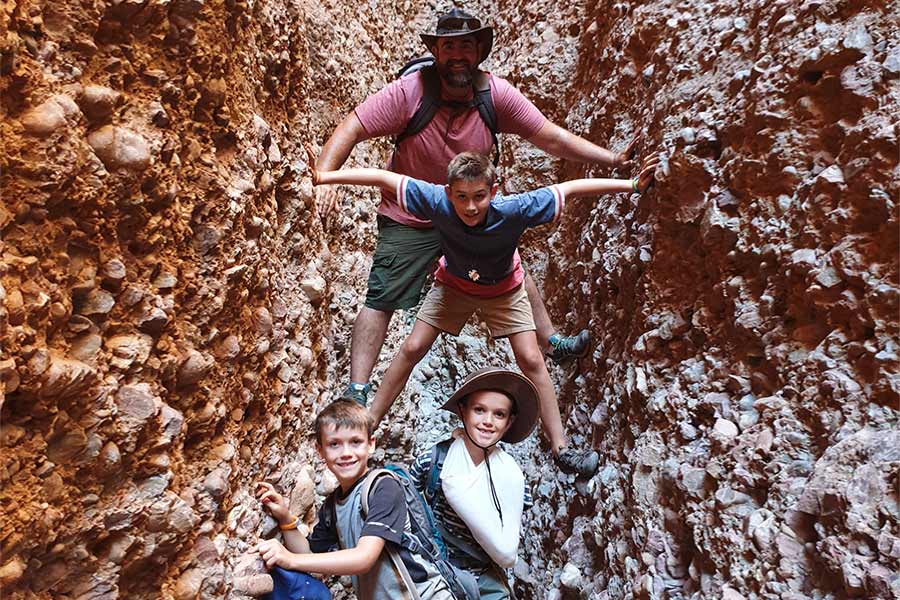 We also had a first-degree burn to deal with too in a fairly remote part of Australia.
Whenever we travel, we take note of exit routes, local hospitals and towns. We also carry with us first aid kits, water and communication devices to keep us and our family protected.
It can also come in handy to help others. On our travels, we often came across local and international tourists who weren't prepared and needed help with first aid and even water.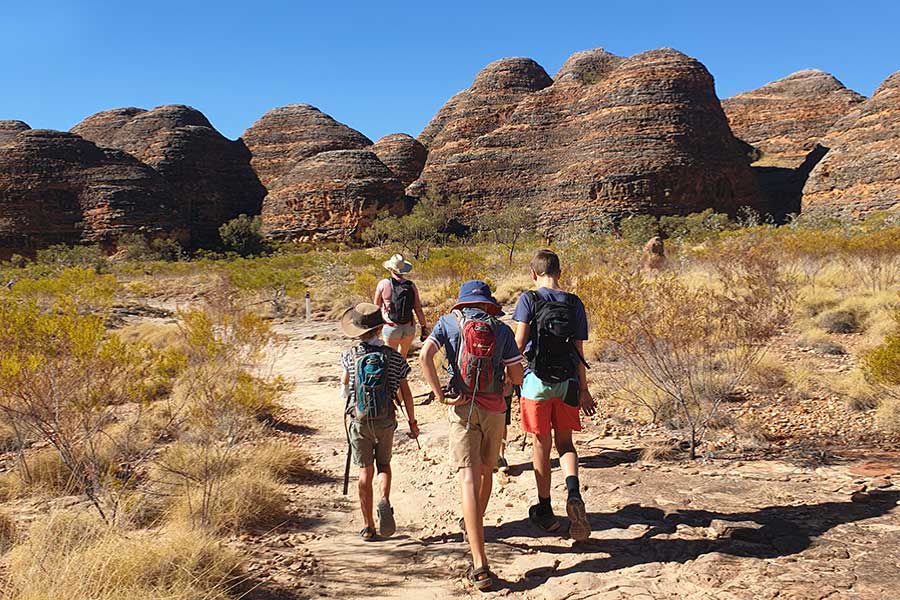 It's not just about knowing your options. Whenever we go anywhere, we take along our backpacks, full of emergency supplies.
5. Once you have a destination, leave it better for next time
As we travelled around Australia, we were always amazed at how little others seem to care for some of the great locations we have to offer. It's not just international tourists either!
When we depart somewhere, we always try to leave it better than when we found it. Picking up rubbish is pretty simple and can make a big difference for the local environment. Pay it forward when you can.
As the expression goes, take only photographs and leave only footprints.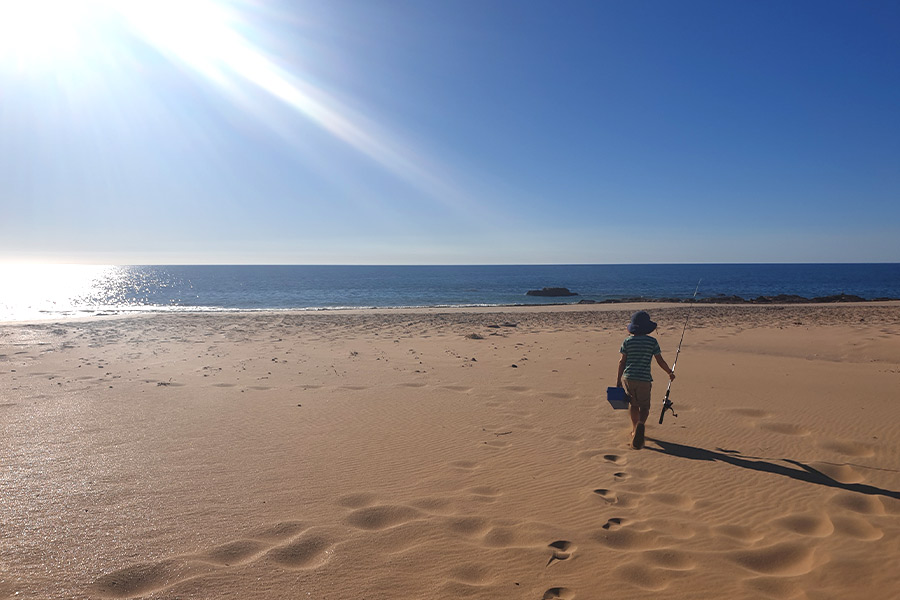 Wherever you go, leave only footprints. If you have the chance, clean up after others leaving a site even better than when you found it.
Australia is massive, and choosing the destination for your next camping or caravan trip can be overwhelming. Hopefully, we have helped you with a process to help find your next getaway.
How do you choose a new location? What do you consider and what resources do you use? We'd love to hear in the comments below.
About the writer...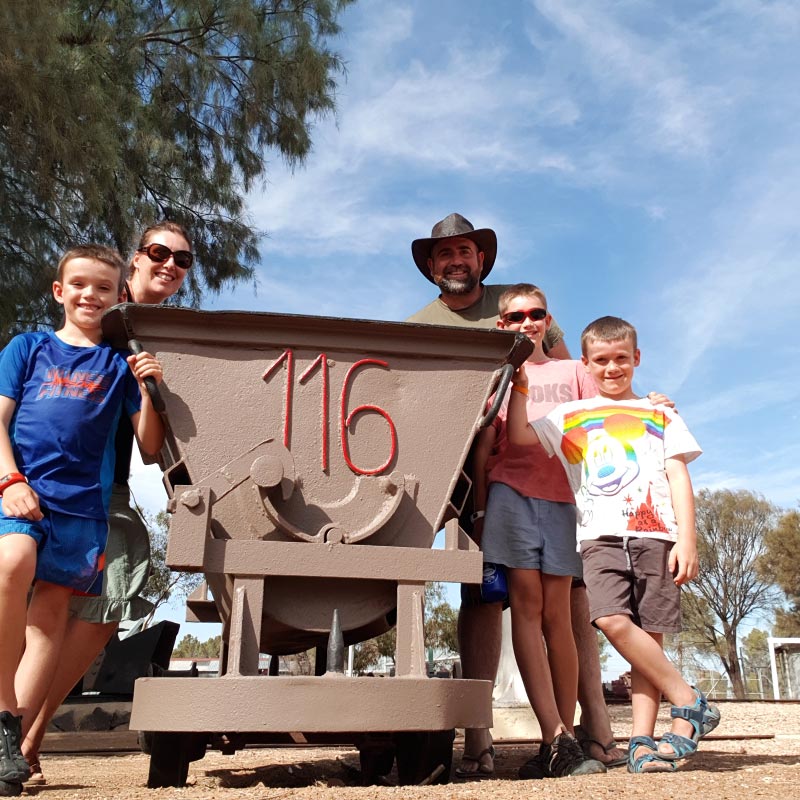 Joined back in April, 2019