A place that I feel I will never see in its entirety – no matter how much time I have up my sleeves – is the Atherton Tablelands, famously known for its waterfalls, ancient rainforests, and abundance of fruit crops and dairy farms. It's a massively diverse region covering an area of 64,768 square kilometres… making it a little hard to handpick which places to see. So here are some of my must-sees in the Atherton Tablelands.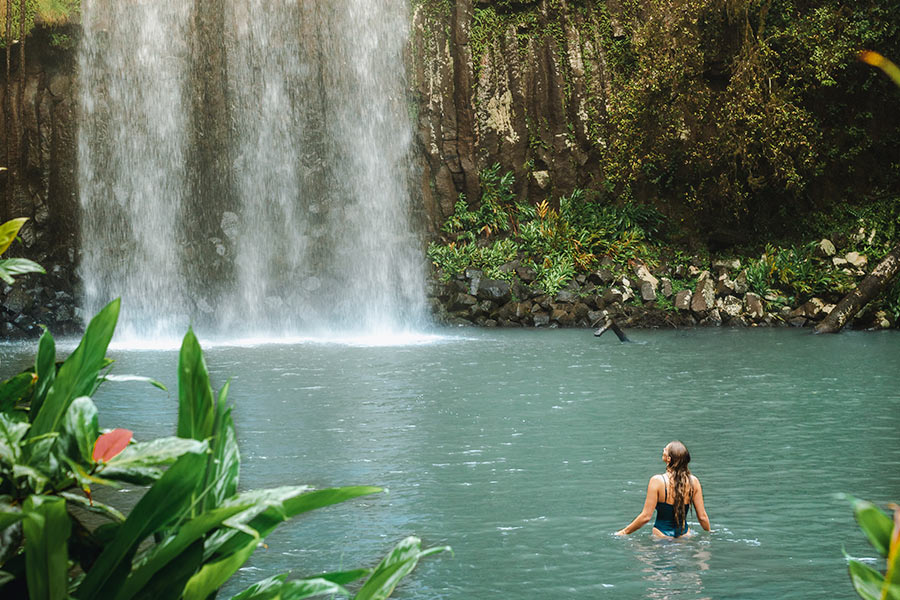 Millaa Millaa, one of the most iconic waterfalls in the Atherton Tablelands
Getting to Atherton Tablelands
The Atherton Tablelands are in tropical North Queensland, one to two hours south-west of Cairns, where every new spot seems just a short drive away.
There are a couple of ways to reach the Tablelands – including Palmerston Highway from Innisfail, and Kennedy Highway north of Cairns (definitely my favourite). The latter takes you up Kuranda Range Road and passes through Kuranda, another awesome little town with some amazing spots.
The final way is via Gillies Highway. I don't have too much to say about this road, other than that I am so glad it's 2400 kilometres away from me. It's an abomination of never-ending turns and a steep climb of 800 metres over 19 kilometres. Only one attempt on this road with a caravan and a car that doesn't perform very well on slopes was enough to now leave me with horrific flashbacks at every hill I face. That said – definitely check it out, just to say you've done Gillies (or don't).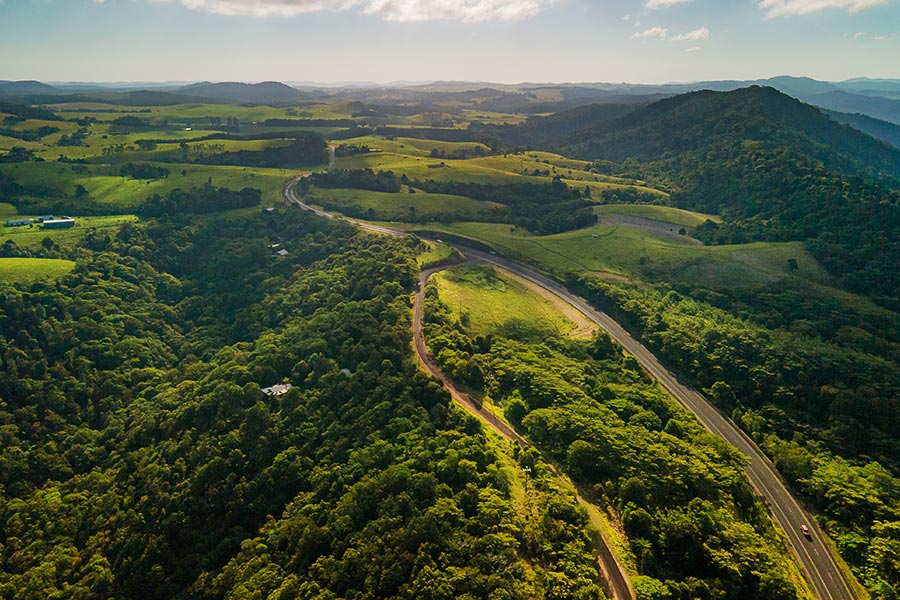 Overhead shot from Millaa Millaa Lookout
What to Do and See in the Atherton Tablelands
Now that you know how to make your way there, it's time to learn about all the magnificent spots you'll be visiting in the Tablelands.
Note: these may not be in directional order, as I experienced them in the most sporadic way possible – but just chuck them into Google Maps to establish which way suits you best.
Millaa Millaa Falls
The most picturesque waterfall my eyeballs have ever seen. You've probably seen photos, as it may just be the most photographed waterfall in all of Australia – but in person, I can guarantee that you'll still be in awe of how stunning it is.
As you make your way down the driveway, the tropical rainforest begins to part to reveal a scene that could be mistaken for a painting. Every tree, plant, and rock is arranged in a way that you'd have no problem convincing someone was handmade. You could easily find yourself staring at this spot for hours, taking it all in and wondering if you'll ever see anything like it again. I'll tell you what, it's a hard one to beat. I found myself going back four times…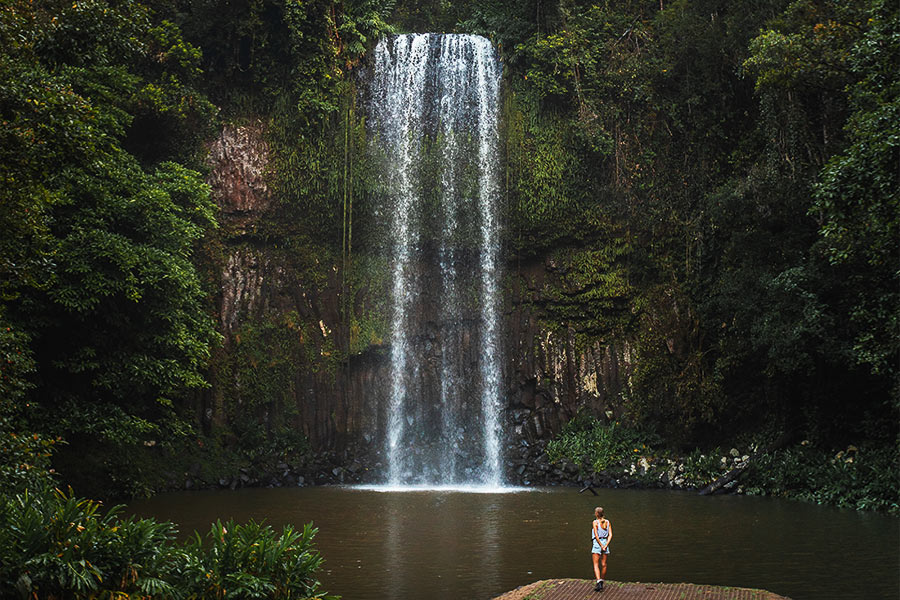 Millaa Millaa Falls from the carpark
Tully Falls
Please do not confuse this with Tully Gorge National Park!
Okay – so Tully Falls and Tully Gorge are two completely different places, with a vast distance between them. I'm telling you this because I don't want you making the same mistake I did: going to Tully Gorge by accident, then driving another two and a half hours to get to Tully Falls (pictured)! I couldn't imagine making this mistake now, given how expensive fuel is.
While there's a bit of a walk down to this spot, the reward at the end considerably outweighs that. Make sure to wear sturdy shoes, as it can be jagged, wet, and slippery.
Lake Eacham
Lake Eacham is the definition of 'serene'… unless you have Thalassophobia (a fear of deep bodies of water). This could be a great place to help fight off that fear.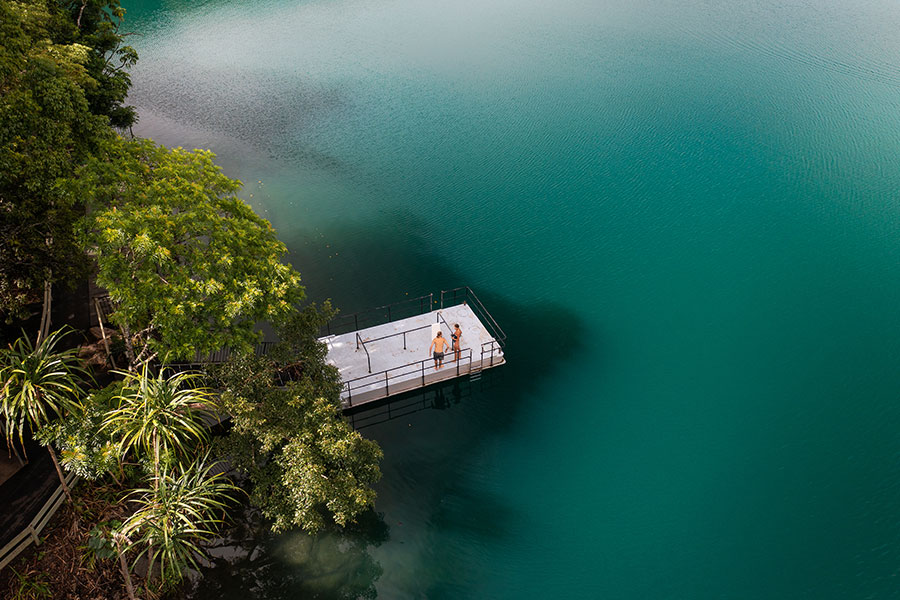 Lake Eacham
The lake is a volcanic crater which, overtime, has filled with water – some parts reaching 65 metres deep. At least that eliminates the worry of hitting the bottom when jumping off the jetty!
Of all the places we visited, this was one of the most relaxing. Such a great place to slow down, spend the day, have a BBQ, and chill out.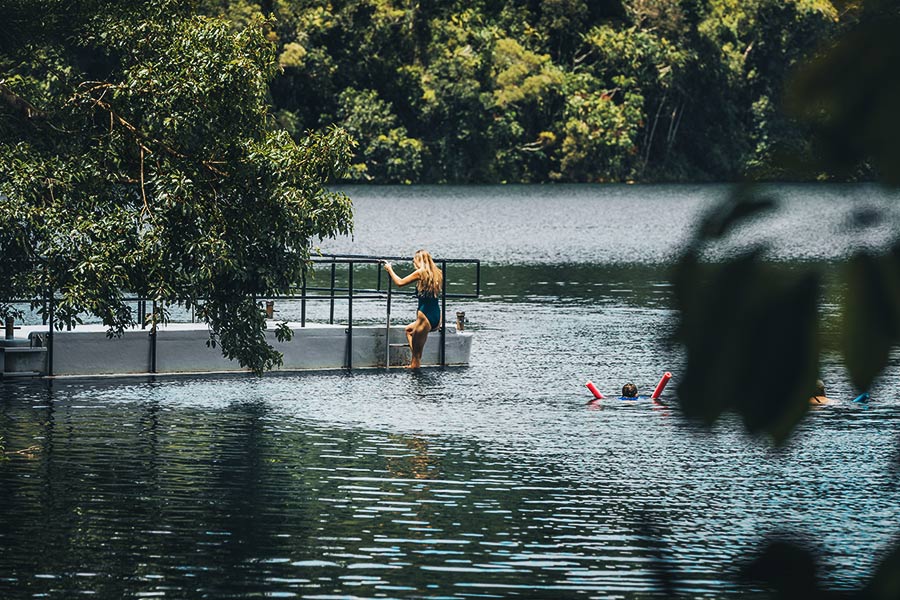 Lake Eacham Jetty – we spent a couple of hours jumping off!
Davies Creek
I have a thing for natural infinity pools… so here's another for you to visit. It's only a short walk from the carpark, where you can either view the waterfall or continue down to sit at the top of the very waterfall you were just gazing at.
If you stay for the sunset, the valley turns golden, and the sky shows off its last colours of the day while you float in your own personal infinity pool.
Josephine Falls
Located just 75 kilometres south of Cairns, tucked away in dense rainforest, is Joesphine Falls. After a 700 metre walk with trees towering overhead, you will reach three viewing platforms, a swimming hole… and even a natural water slide!
Be careful and wary here, though – after heavy rain on Mt Bartle Frere, water can rise rapidly which presents a great deal of danger. Keep an eye out for signage and lights indicating water levels.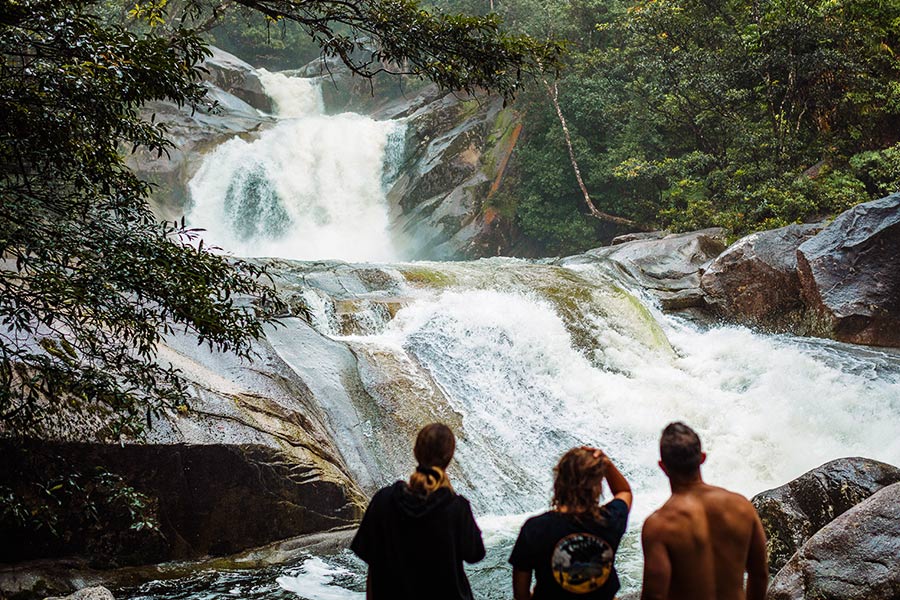 After a big rainfall at Josephine Falls
Nandroya Falls
This was one of the most unexpected waterfalls of our trip. We had no intention of going to this place, mainly because we didn't know it existed. When you hear about Atherton Tablelands, Nandroya Falls isn't a spot that pops up too frequently. We're very thankful that our friends (whom we met on the road) convinced us to come with them and check it out.
Once you reach the carpark, there are two routes you can take to reach the Falls – the short way (two kilometres) or the long way (three and a half kilometres). We went the short way to the Falls and returned home the long way. In all honesty, there isn't much more to see via the longer route.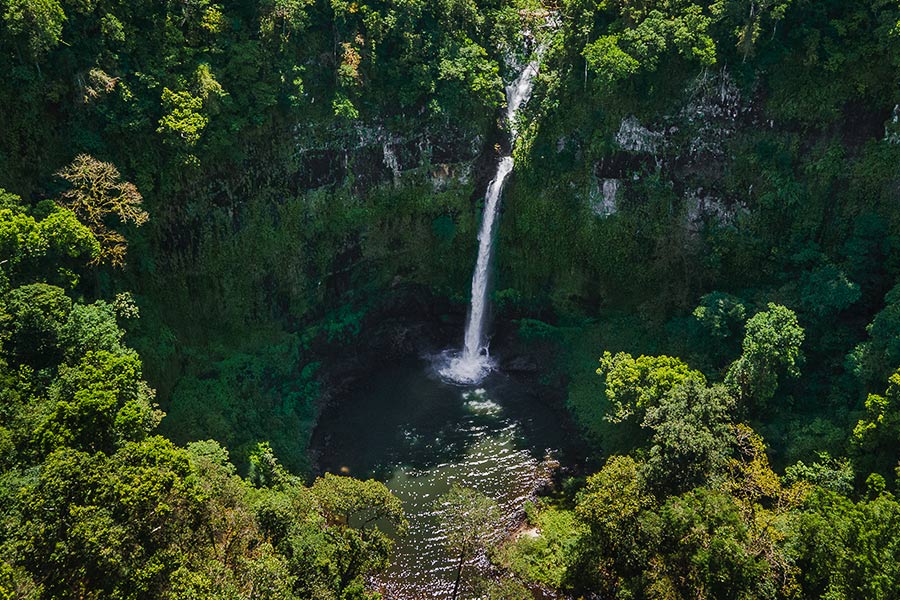 Nandroya Falls from above
Whichever way, you will still reach Nandroya – and this has to be one of my favourite waterfalls in tropical North Queensland, simply because it is not what you'd expect. Initially, you're a little thrown in wondering how this could be tucked away in the rainforest! Absolute heaven.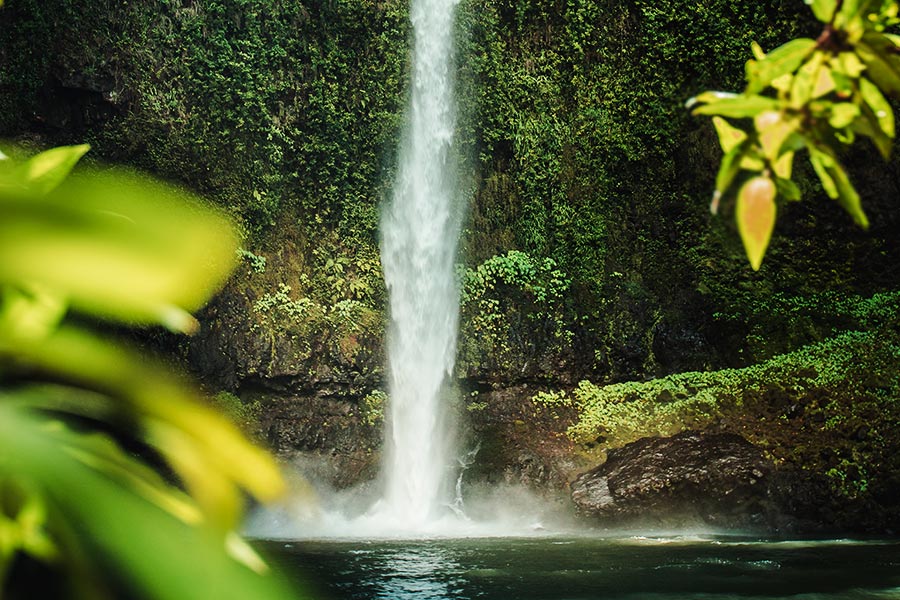 Nandroya Falls – an amazing spot for a swim
Paronella Park
This was one of the only areas we paid for on our whole trip, and it was certainly worth it. There's a lot of history here at Paronella Park, and the beauty throughout will have you questioning why we ever changed building styles; the architecture is gorgeous.
If you are interested in making the trip out to Paronella, make sure you book ahead – it can book out for a while.
Where Else Can I Go?
A few more places that are worthy of a visit:
Ellinjaa and Zillie Falls: These are right next to Millaa Millaa Falls, and part of the waterfall circuit.
Windin Falls: A spot we wish we made it to, but never got the chance.
Herberton Historic Village: A village full of history, with an open-air museum located in the town of Herberton
Curtain Fig Tree: A tree that looks like it was pulled from an Avatar scene.
Coffee Works in Mareeba: If you love your coffee, there is a massive range of flavours available – plus a chocolate shop for your sweet tooth!
Hot air Ballooning in Mareeba: For those wanting to watch the sunrise from the deck of a hot air balloon
Mungalli Creek Dairy Café: Stop here to enjoy some delicious scones and coffee before venturing out for the day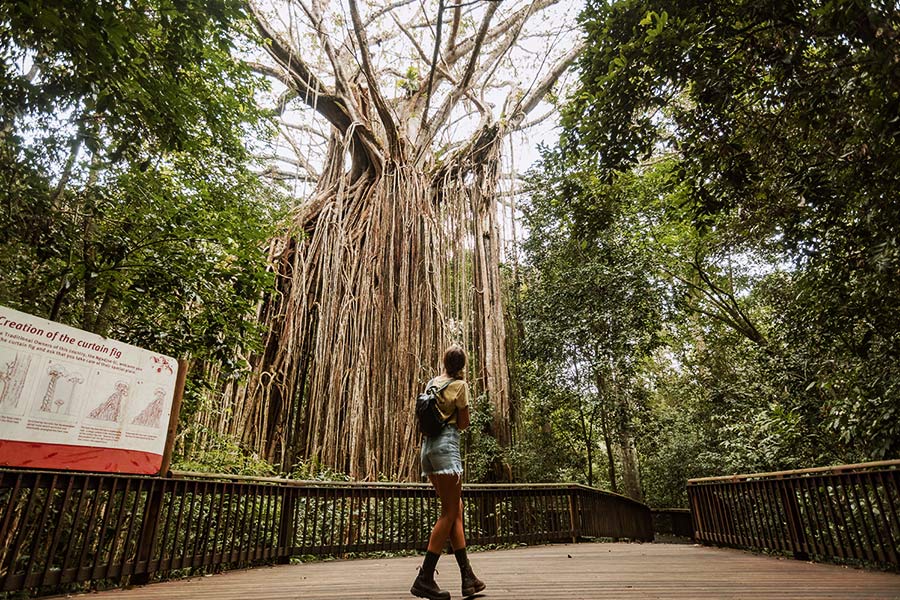 Curtain Fig Tree, located in Yungaburra
I hope this helps you make the most of your time in the Atherton Tablelands. Personally, I wish we planned a little better before driving around aimlessly, wasting fuel by taking wrong turns!

Be prepared to spend a little longer in some places though – it's very easy to get stuck, with no desire to leave the beauty of Tropical North Queensland.
'In the spirit of reconciliation, we acknowledge the Traditional Custodians of country throughout Australia and their connections to land, sea and community. We pay our respect to their Elders past and present and extend that respect to all Aboriginal and Torres Strait Islander peoples today.'
Thinking of exploring the Atherton Tablelands on your next adventure?
About the writer...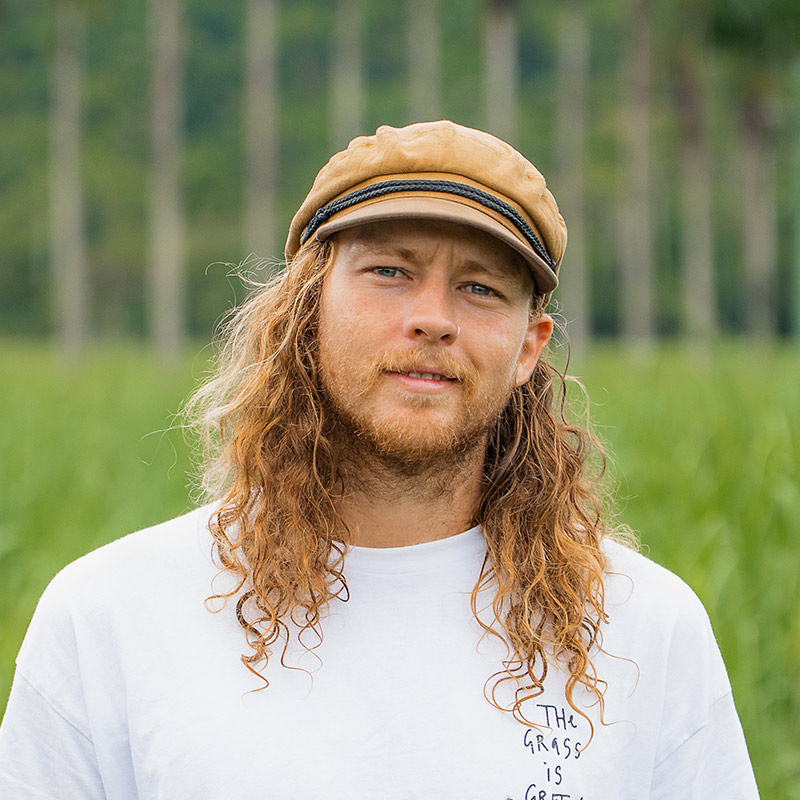 Hello, I'm Riley. I've been a hobbyist photographer for the last 5 years. Most of the time, photography isn't about the photos – it's about the little (or big) adventure to get that photo. Speaking of big adventures, I'm currently travelling Australia in a Caravan with my partner, Denya. Come follow along @plentyofdust on Instagram, or our website.
Joined back in May, 2022