A headlamp is a super useful, if not essential piece of anyone's kit, whether you're hiking, skiing, mountain biking, camping, or at home in the shed and need hands-free visibility.
Use one to help you pitch your tent after the sun's gone down, to make any repairs if you have car trouble while on the road, hiking along a trail at night, or for more tactical applications.
Choices range from basic lights with a couple of settings through to multi-featured headlamps, and these factors should be considered based upon your own personal requirements. What will you be using your headlamp for? In which environments and for what activities? Think about the lumens you will need – how bright a light? Run time, power, comfort, price point? These are all worth a little thought so you can get the best headlamp for your needs.
So, how do you choose?
To give you a solid place to start your research, we've curated our 10 best-selling headlamps. Let's get started with number 10…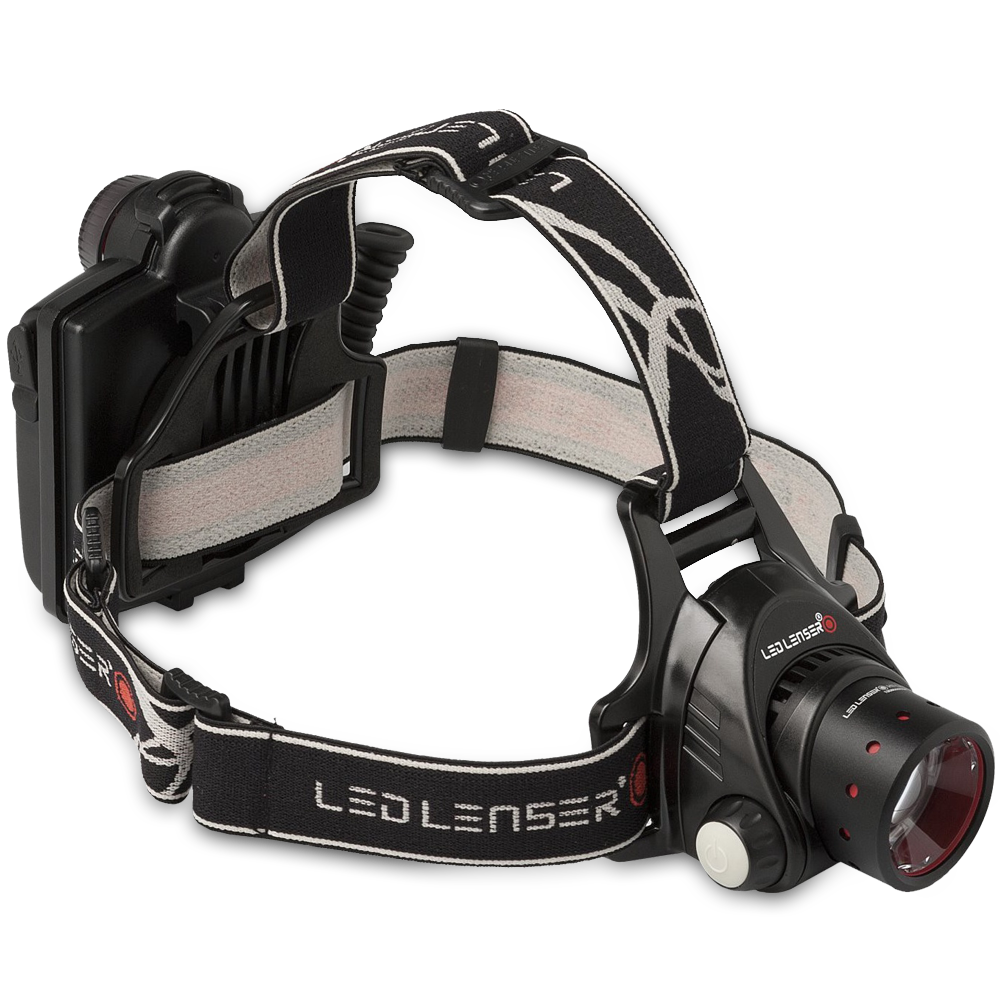 10. Led Lenser H Series
Lumens: H14R.2 1000 (boost mode) | H7R.2 300 | H7.2 250
Burn time: H14R.2 35 hours (low) | H7R.2 60 hours (low) | H7.2 160 hours (low)
Batteries: H14R.2 rechargeable lithium-ion | H7R.2 rechargeable lithium-ion | H7.2 4 x AA batteries (included)
Approx weight inc. battery: H14R.2 0.340 Kg | H7R.2 0.165 kg | H7.2 0.34 kg
For those who want the best of the best, Led Lenser has come up with the H14R.2. Durable, extremely bright at 1000 lumens, with an Advanced Focus System (AFS), a pivoting head, 3 light programs and 5 light functions, rechargeable lithium-ion battery, and a 300m beam distance – so this headlamp is a powerful little unit for all kinds of applications.
In terms of H series popularity, the H7R.2 and H7.2 are also strong contenders, following closely behind the H14R.2. The main differences being the H&R.2 models are rechargeable and feature greater lumens with the tradeoff of a shorter runtime.
Ideal for: Users needing a bright, powerful headlamp for tactical or general use.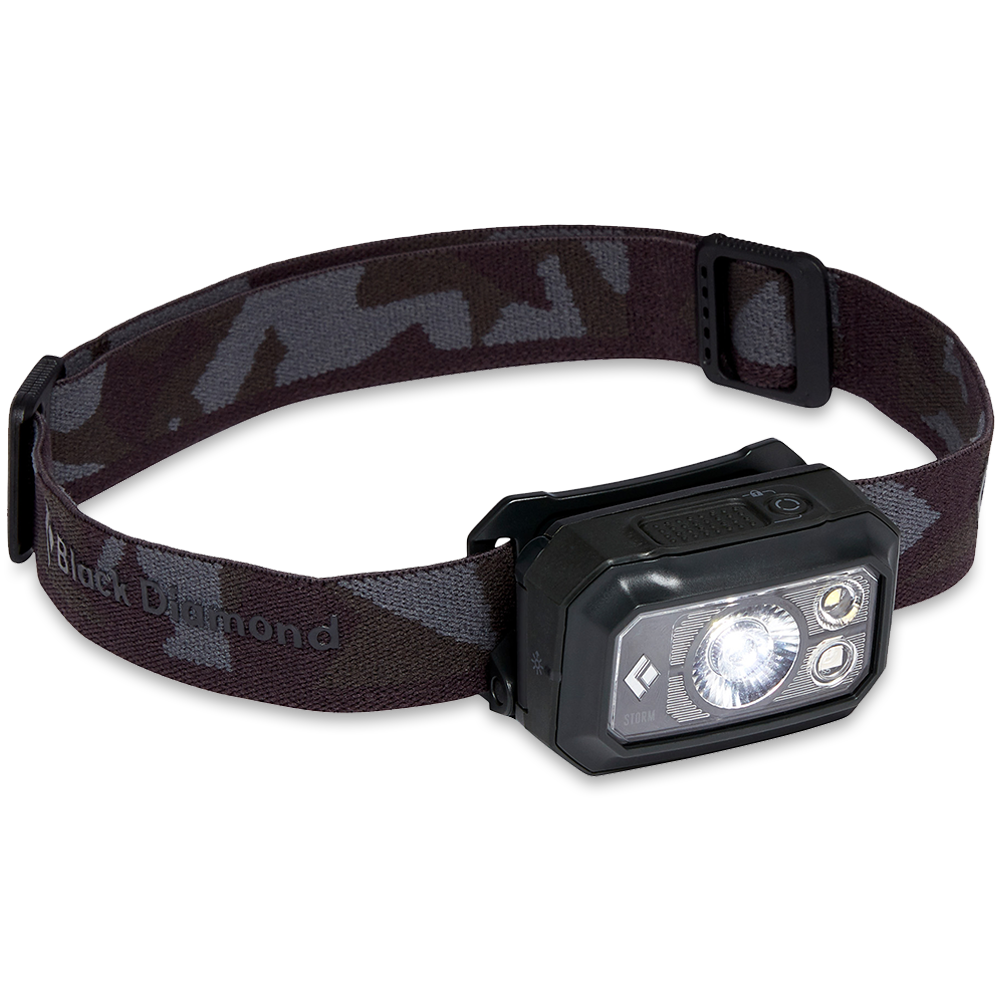 9. Black Diamond Storm
Lumens: 400
Burn time: 200 hours
Batteries: 4 x AAA (included)
Approx weight inc. battery: 0.120 Kg
As the name suggests, the Storm from Black Diamond is designed to weather what Mother Natures decides to throw at us with its fully sealed, waterproof and dustproof housing.
It also boasts 400 lumens, a second switch for easy mode selection, brightness memory features, red, blue, and green night vision modes, plus strobe and dimming options.
Ideal for: Users seeking a rugged, waterproof, and dustproof headlamp for outdoor activities.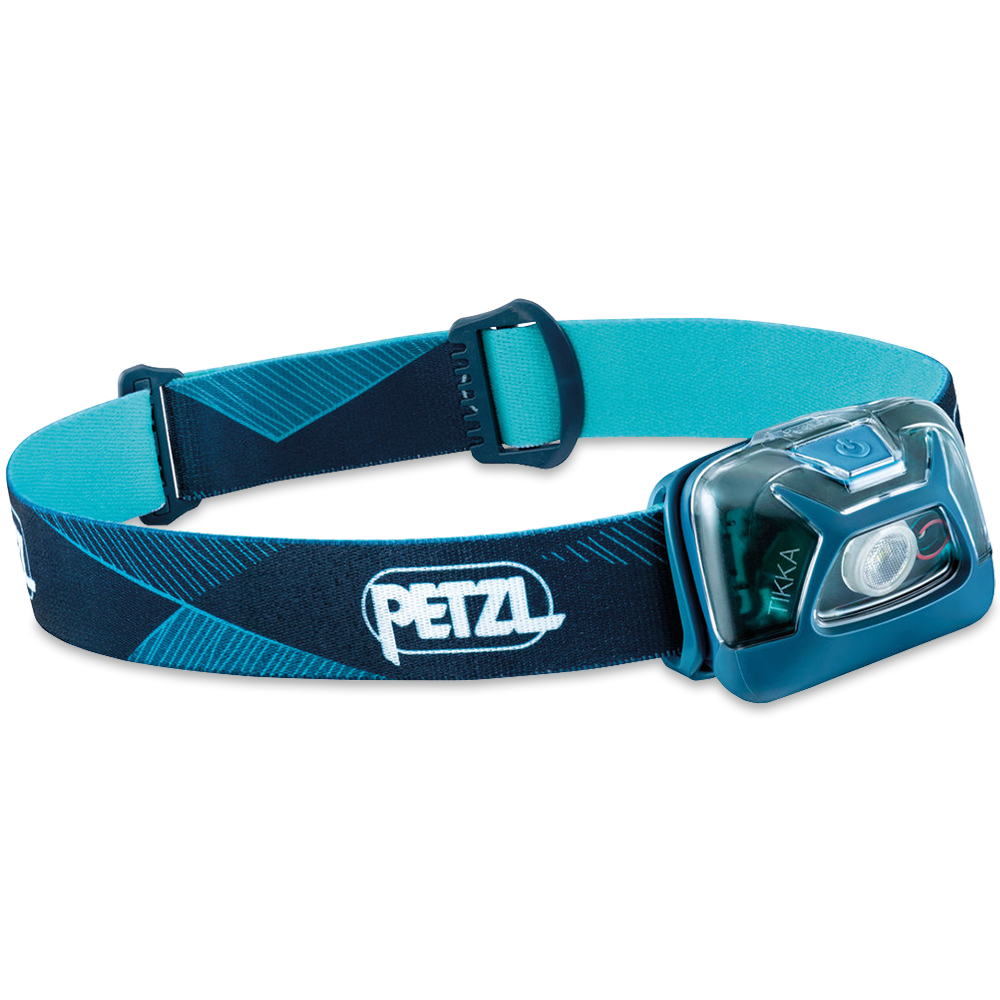 8. Petzl Tikka
Lumens: 300
Burn time: 120 hours
Batteries: 3 x AAA (included) /rechargeable single battery available separately
Approx weight inc. battery: 0.082 Kg
Compact, comfortable, and reliable – the Tikka from Petzl is another mainstay in the lighting industry. Having been around for many years, it's a solid option for general hands-free lighting.
It's got red and white light options, is glow-in-the-dark so that it's easy to find, is IPX4 rated for weather resistance and you can use it with 3 x AAA included batteries or you can purchase the optional rechargeable single battery if you like.
Ideal for: All-around general camping and hiking use.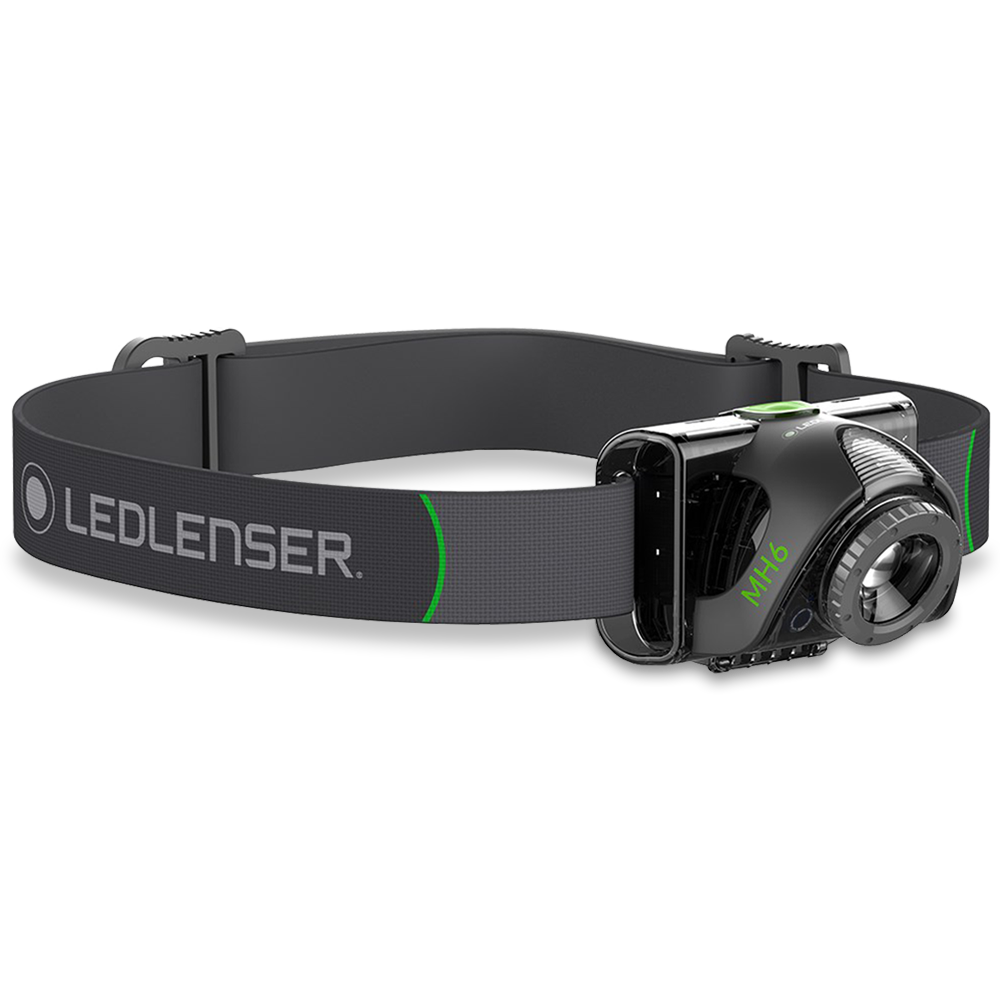 7. Led Lenser MH Series
Lumens: MH6 200 | MH10 600 | MH2 100
Burn time: MH6 120 hours | MH10 120 hours | MH2 40 hours
Batteries: MH6 Rechargeable Lithium/standard alkaline (not included) | MH10 USB 3.0 Rechargeable Lithium-Ion | MH2 3 x AAA (included)
Approx weight inc. battery: MH6 0.093 Kg | MH10 0.158 Kg| MH2 0.105 Kg
The MH range of headlamps from Led Lenser are popular choices that vary from more user-friendly beginner models to fully-specced designs. Starting off with the MH6, the biggest seller out of the MH range – this headlamp is lightweight, with 200 lumens of light, an IP6 rating, a red reading light and is rechargeable.
The MH10 falls under the tactical category of lighting, as it is designed for hunting, fishing or other rugged outdoor activities. Featuring 600 lumens of light, a 150m beam range, three light modes, a rear red safety light and it comes complete with a set of red and green colour filters for different tactical uses.
Rounding out the range is the MH2 which is a great value lighting option for occasional users. Easy to operate, with a comfortable band, 40 hours of operation and 100 lumens – it's perfect if you're a camping newbie who wants to invest in a higher quality product.
Ideal for: Those looking for tactical features and reliability.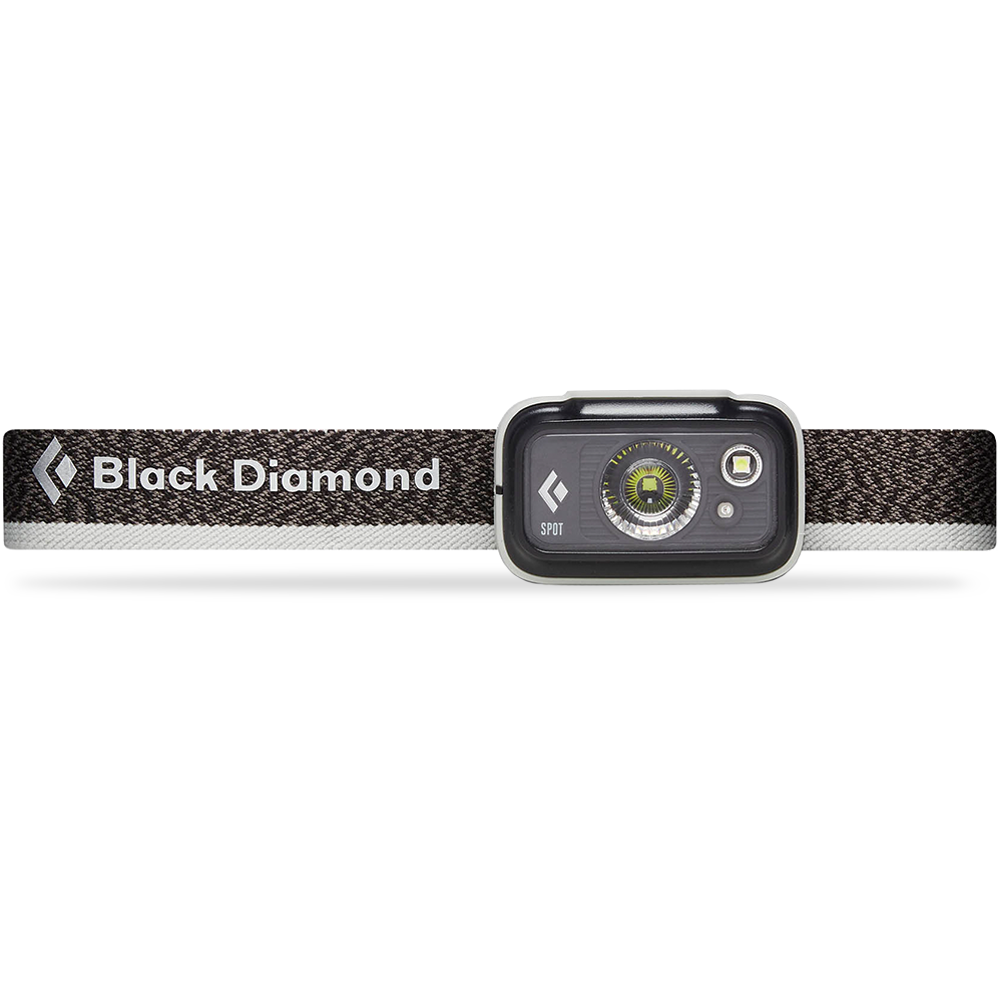 6. Black Diamond Spot
Lumens: 325
Burn time: 200 hours (low)
Batteries: 3 x AAA (includes)
Approx weight inc. battery: 0.086 Kg
The Black Diamond Spot is another classic design that has been around for many years and it's a great all-rounder for all kinds of activities whether it be camping, climbing or after-work runs.
The design is compact and low profile, with 325 lumens of adjustable light, a 3 LED battery meter so you always know how much juice you have left, IPX8 rating so it will operate up to 1.1m underwater for a maximum of 30 minutes, a brightness memory feature, and lighting options that include; dimming, strobe, full-strength proximity and distance, red night vision, and lock modes – so you'll be prepared for just about every situation.
It's also nice and compact with a low profile design so that it's comfortable to wear.
Ideal for: Regular users looking for a reliable feature-packed headlamp.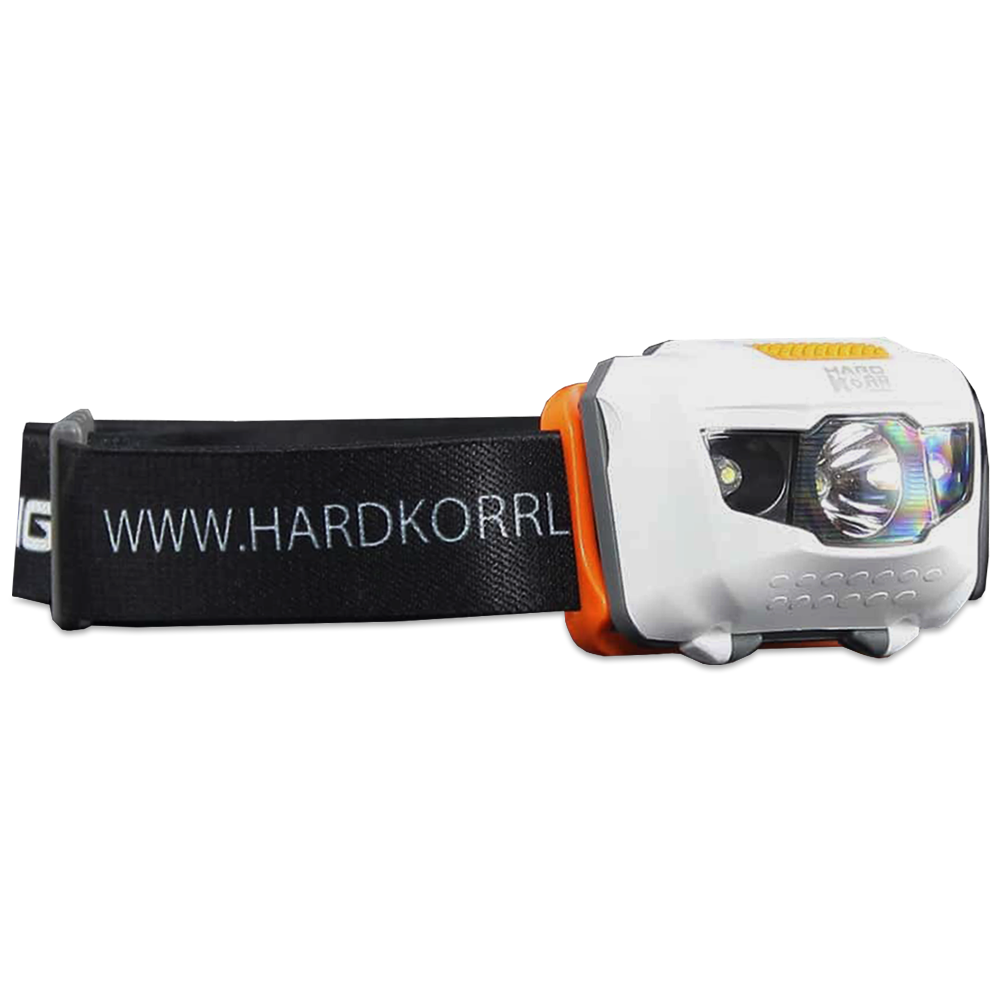 5. Hard Korr Headlamp range
Lumens: T145 145 | T155 155 | T335 355
Burn time: T145 180 hours (low) | T155 11 hours (low) | T335 120 hours (low)
Batteries: T145 3 x AA (included) | T155 USB 1 x AA battery (included) | T335 3 x AAA (included)
Approx weight inc. battery: T145 0.12 Kg | T155 0.070 Kg | T335 0.115 Kg
Hard Korr are well known in the industry for producing high quality yet value for money LED lighting, which is definitely reflected in their headlamp range.
The T145 Lumen is the most popular, and features high, medium, low, SOS, medium (flood) and low (flood) modes, IP66 waterproof construction, plus a total of 180 hours runtime on the lowest setting. This is followed by the T155 Lumen slimline head torch which has red and white CREE LEDs, an IP66 waterproof rating, and high, medium, low, SOS, high (red) and strobe (red) mode, all with the additional attraction of a streamlined exterior.
Finally, in last place is the T335 Lumen model which has options for turbo lighting, plus high, low, high (red) and strobe (red), and at 335 lumens, it's the most powerful in their range.
Ideal for: Campers and tourers looking for quality LEDs on a budget.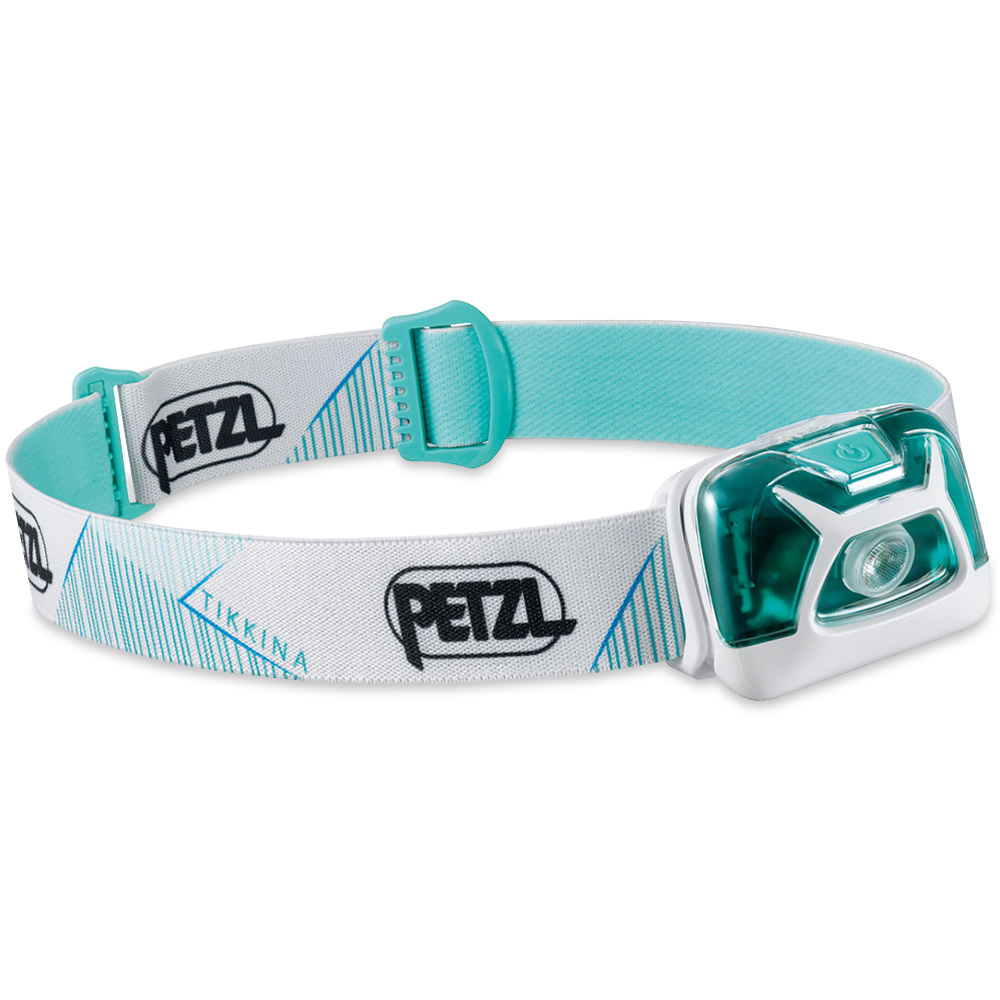 4. Petzl Tikkina
Lumens: 250 lumens
Burn time: 120 hours (low)
Batteries: 3 x AAA (included)/CORE battery (available separately)
Approx weight inc. battery: 0.081 Kg
This model is an absolute classic in the outdoor industry, so it's no surprise at all that the Tikkina from Petzl has cracked the top 10 given its history of reliability.
The Tikkina has had a recent specs upgrade and the current model offers 250 lumens, has an IPX4 rating, is compatible with standard AAA batteries or a separately available CORE rechargeable battery, and has a single button operation for ease of use.
Aside from some small changes, the Tikkina retains the same compact and simple design that's ideal for proximity lighting.
Ideal for: Campers and hikers looking for compact and reliable lighting.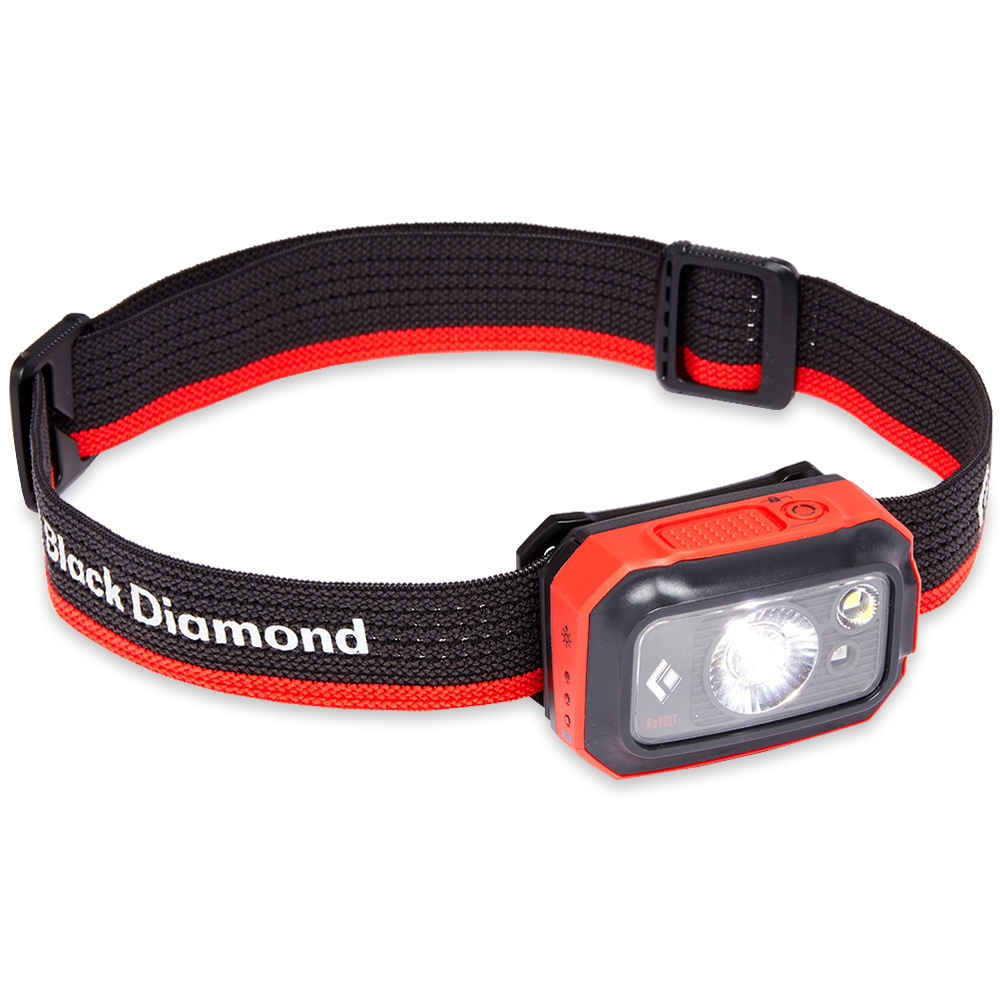 3. Black Diamond ReVolt
Lumens: 350
Burn time: 200 hours (low)
Batteries: Rechargeable Lithium-Ion Battery (included)/3 x AAA (available separately)
Approx weight inc. battery: 0.090 Kg
The ReVolt from Black Diamond is a hybrid power headlamp that's waterproof, USB rechargeable and AAA battery compatible making it super versatile.
This headlamp also has six-setting 3 LED battery meter so you'll know when to recharge it, is IPX4 stormproof to withstand rain and sleet from any angle, has red night vision and strobe settings that activate without cycling through the white mode, and 350 lumens of brightness.
Whether you're just chilling out around the campsite, or hitting the trail, the ReVolt is a solid lighting choice.
Ideal for: Those looking for a waterproof rechargeable headlamp for their adventures.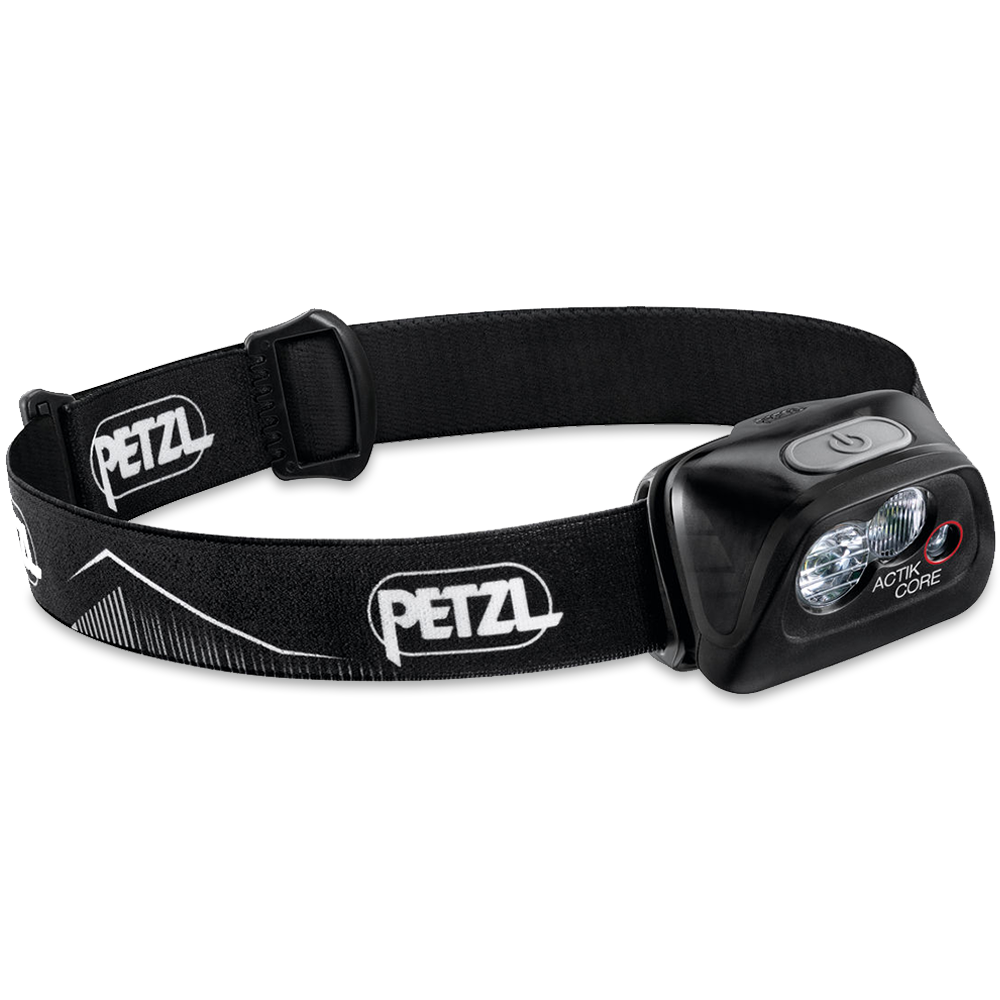 2. Petzl Actik
Lumens: Actik 350 | Actik Core 450
Burn time: Actik 120 hours (low) | Actik Core 130 hours (low)
Batteries: Actik 3 x AAA (included) or separate rechargeable CORE | Actik Core CORE Rechargeable Battery (included)/ 3 x AAA batteries (not included)
Approx weight inc. battery: Actik 0.086 Kg | Actik Core 0.075 Kg
Designed for high-performance activities such as trekking, mountain biking or running, the Actik from Petzl comes in two versions the Actik and the Actik Core, with the Core version being the most popular.
With 350 lumens, the Actik offers flood or mixed beam patterns, multiple lighting options including a red mode to protect your night vision, a reflective headband for visibility, and the choice to use it with standard batteries or a separately available rechargeable battery – it's fully prepared for energetic activities.
The Core version differs in that it features 450 lumens and includes the CORE rechargeable battery so you won't have to keep replacing the batteries.
Ideal for: Regular users who participate in various outdoor sports.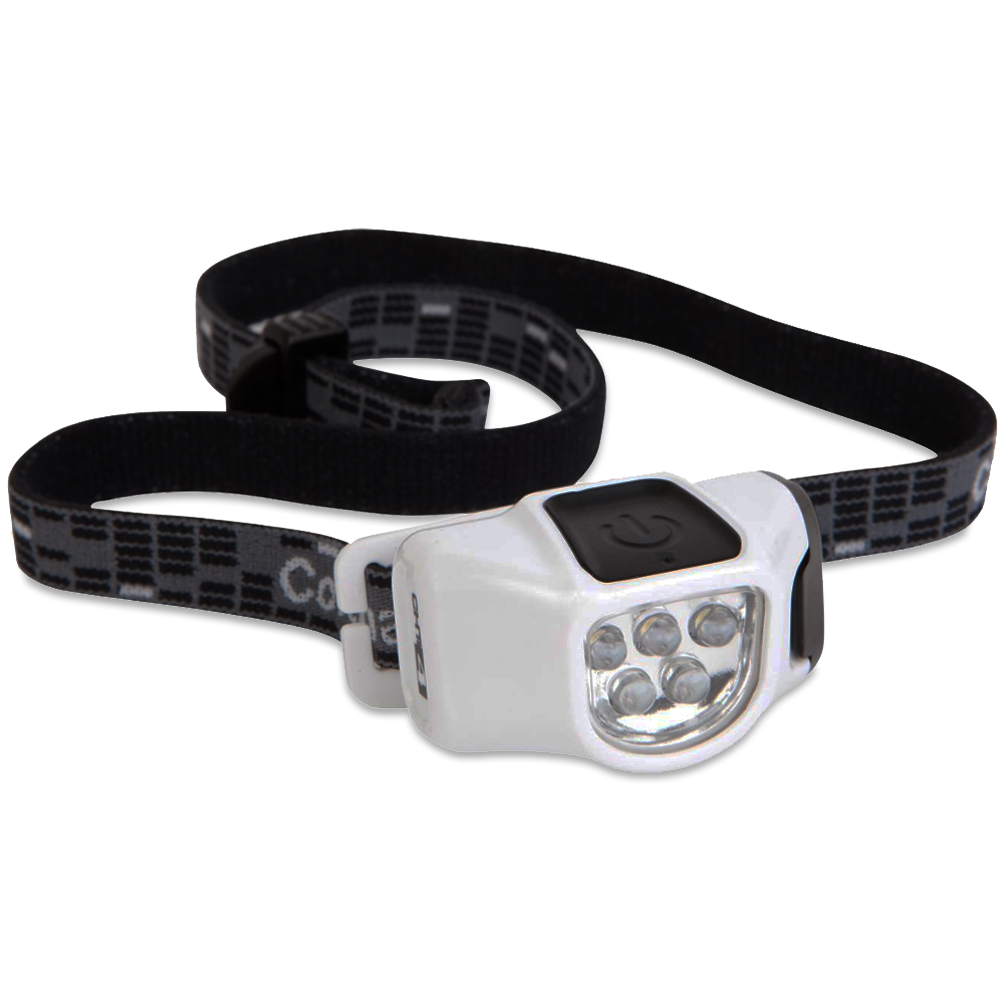 1. Coleman CHT range
Lumens: CHT4 40 | CHT7 70 | CHT10 100
Burn time: CHT4 35 hours (low) | CHT7 25 hours (low) | CHT10 26 hours (low)
Batteries: CHT4 2 x AAA Cell (included) | CHT7 3 x AAA Cell included | CHT10 3 x AAA Cell (included)
Approx weight inc. battery: CHT4 0.06 kg | CHT7 0.1 kg| CHT10 0.1 kg
Snagging the number one spot, the Coleman CHT Headlamp range provides bang for your buck as they're a simple design that's suitable for the kids to take to school or scout camps or adults who just need illumination around the campsite.
We've grouped together the 3 headlamps in the range, all designed for general purpose. Starting with the most popular CHT4 which provides 40 lumens, second in place comes the CHT7 producing 70 lumens, and third is the CHT10 with 100 lumens.
They all are robust, have been tested to the ANSI FL1 Standard, a positive feel switch, a secure battery compartment and are powered by AAA batteries – so they're simple, no-fuss choices for all-around use.
Ideal for: Campers and families on a budget.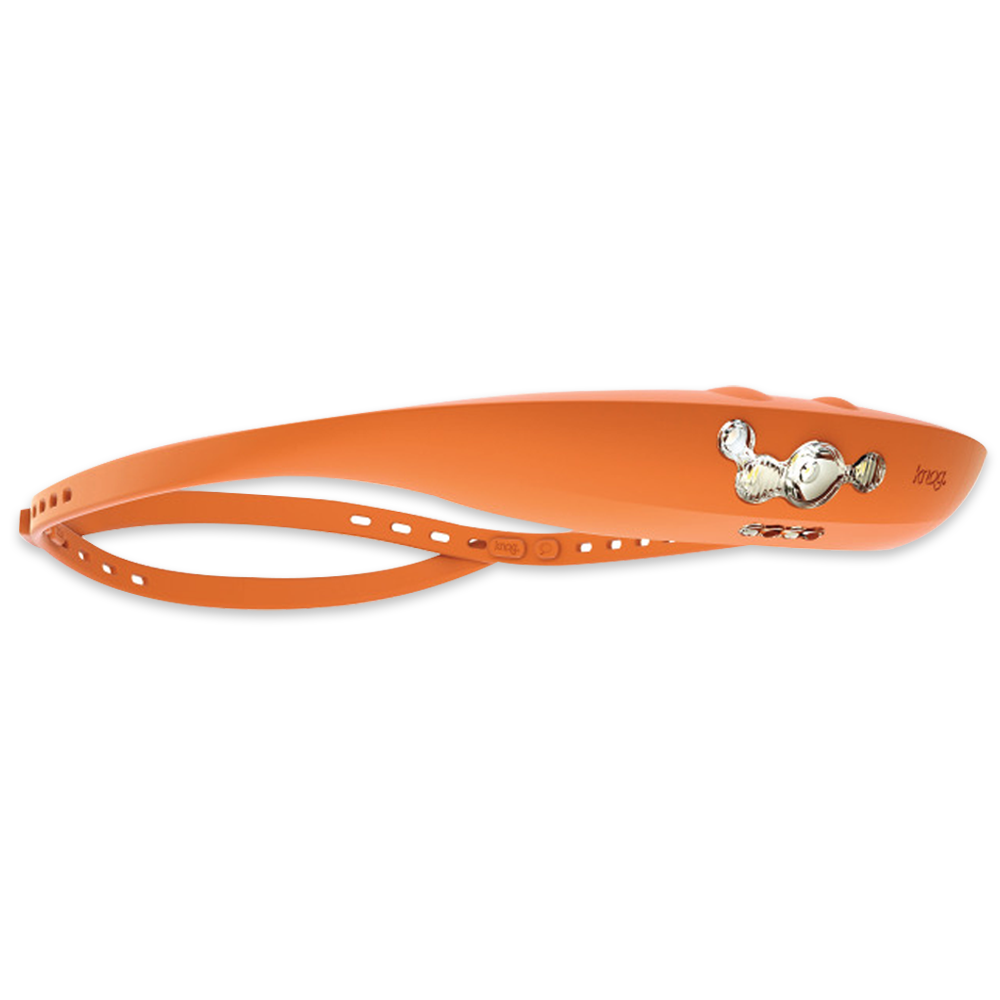 What to look out for next year – Knog Bandicoot, Quokka & Bilby
Lumens: Bilby 400 | Bandicoot 100 | Quokka Run 100 | Quokka 85
Batteries: Bilby LiPo USB Rechargeable| Bandicoot LiPo USB Rechargeable | Quokka Run LiPo USB Rechargeable | Quokka LiPo USB Rechargeable
Burn time: Bilby 105 hours (low) | Bandicoot 80 hours (low) | Quokka Run 10 hours (low) | Quokka 8 hours (low)
Approx weight inc. battery:  Bilby 0.090 Kg | Bandicoot 0.060 Kg | Quokka Run 0.049 Kg | Quokka 0.049 Kg
The Knog range of headlamps are very unique in our range as they all feature a medical-grade silicone headband with a 'pod' style chassis that can be popped out and plugged directly into a USB port for simple recharging. This design sits securely on your head, making them perfect for vigorous activities such as trail running, climbing and mountain biking.
The Bilby is the most powerful providing 400 lumens and 100m beam distance, the Quokka Run has a transparent silicone band that lights up for better visibility while running, the Bandicoot sits in the middle at 100 lumens while the Quokka is the all-rounder for general outdoor use at 85 lumens.
Ideal for: Those wanting a rechargeable, form-fitting, and comfy headlamp with a twist.
What's your preferred headlamp for your adventures? 
About the writer...
When it comes to camping, hiking, travel and adventure – the Snowys team have all the expert advice, guides, and tips on everything outdoors.
Joined back in October, 2015