Having grown up in Western Australia and travelled a lot, I've seen my fair share of absolutely mind-blowing places. We've got a lot of brilliant spots to check out and stay at, but WA isn't the only state in the country with incredible locations that are worth investing more than a few days of your time to explore.
In the 2018 dry season, we headed from Perth to the Western Australia/Northern Territory boundary and continued on, spending nearly 40 nights exploring the magic state of the Northern Territory.
Now I know, it's not enough to scratch the surface, but we did find 6 amazing places to check out and would highly recommend them all.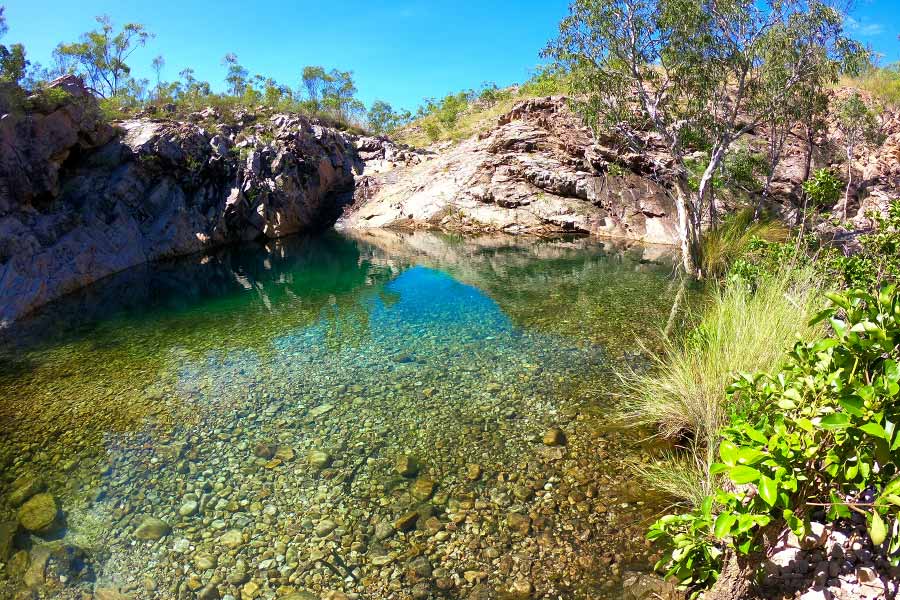 The Helicopter Pool at Lorella.
1. Mataranka
The inspiration for burning my long service leave in one hit and taking a soft floor camper trailer and 18-month-old toddler with my wife to the Northern Territory stemmed from the photos of the hot springs we'd seen in years prior at Mataranka. They almost seemed too good to be true, but I can assure you they aren't!
There is nothing that compares to laying back and floating your way around a hot spring. Mataranka has two hot springs, both of which are truly incredible.
At Mataranka, you need to visit Bitter Springs.
Bitter Springs
First off the bat is Bitter Springs, which is the more natural of the two, and is absolutely massive. The water flows gently around a stream and you jump in at one point, float around, get out and walk back before doing it all again.
Seriously, you can spend all day doing this – it's so much fun. One thing worth mentioning is that it's worth getting there super early. I arrived one day just as the sun was coming up, and spent about 30 minutes at the springs by myself with no one around.
Steam rising from the water and perfect reflections with no one to ruin the peace. Give it a couple of hours though, and there will be lots of people enjoying it with you!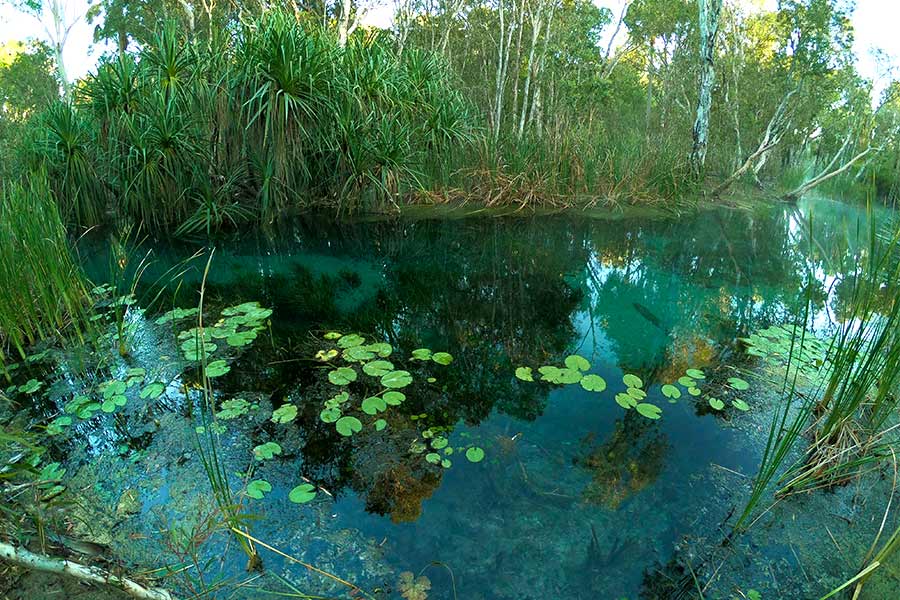 An early morning at Bitter Springs.
Mataranka Thermal Pool
Once you've done Bitter Springs, head to Mataranka Thermal pool, which is located just behind the Mataranka Homestead Tourist Resort. This is much smaller, and in many ways like a couple of giant pools you'd have in your backyard, with one little difference. The water is incredibly warm, and perfect for spending hours in.
This is also extremely busy, and due to it being much easier to get to (shorter walk, and right next to the caravan park) it's often full of tourists and those who can't walk so far. This hot spring is much less natural with a fair bit of manmade intervention but the colour of the water and temperature is beautiful, and it's certainly worth a stop.
If you are looking for a unique place to stay, Little Roper Stockcamp is fantastic, which is located near the middle of both hot springs.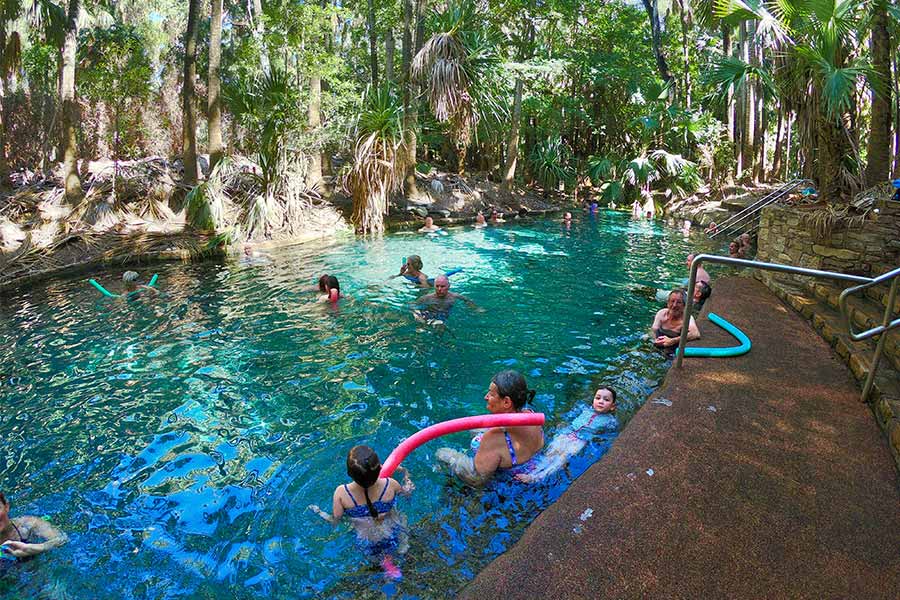 Mataranka Thermal Pool.
2. Lorella Springs
Second to Mataranka in terms of inspiration for getting to the Northern Territory was Lorella Springs. We specifically drove 1000km further than we would have needed to and locked in 7 days there.
I don't regret a second of that. Lorella Springs is absolutely amazing and by far and away one of the best places I've visited.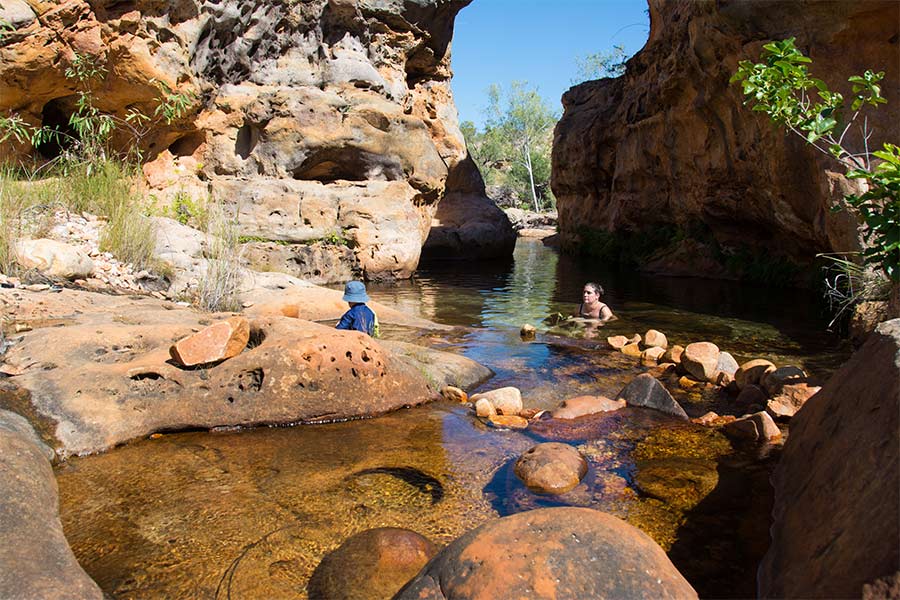 Nanny's Retreat at Lorella.
At over a million acres, with camping permitted anywhere on the property (with common sense applied), some of the best fishing in the Northern Territory and amazing water holes/hot springs to spend the day in, you really can't go wrong. Take all your toys including a dinghy and quad bike, if you like, and use them responsibly.
Lorella Springs is super remote and requires a bit of driving along the Savannah Way, including going down their 30km driveway. It is 4WD access only (or high clearance 2WD might be okay!). If you like adventure and stunning scenery Lorella Springs is for you!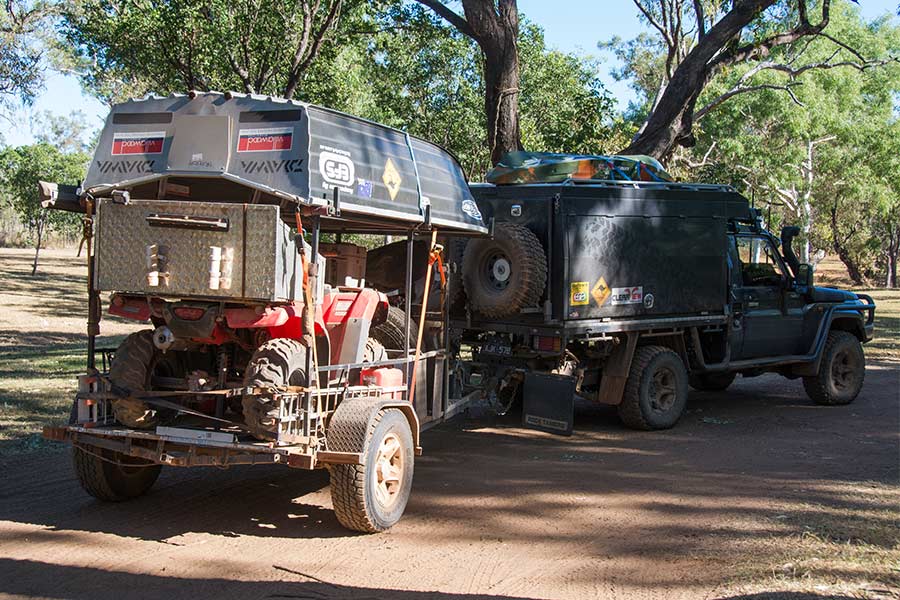 Bring your toys to Lorella Springs.
3. Douglas Hot Springs
One of the places we regretted not staying at for a few nights was Douglas Hot Springs. We visited for a few hours from our campsite at Mt Bundy Station and would have loved a few nights there. The campground is nothing to write home about, but the hot springs are truly incredible.
In essence, it's two small creeks/rivers that meet together. One is hot, and one is cold, and you get to find the perfect place to sit. There are warm temperatures in the shallow regions, which means it's perfect for kids to jump around in even if they can't swim too well.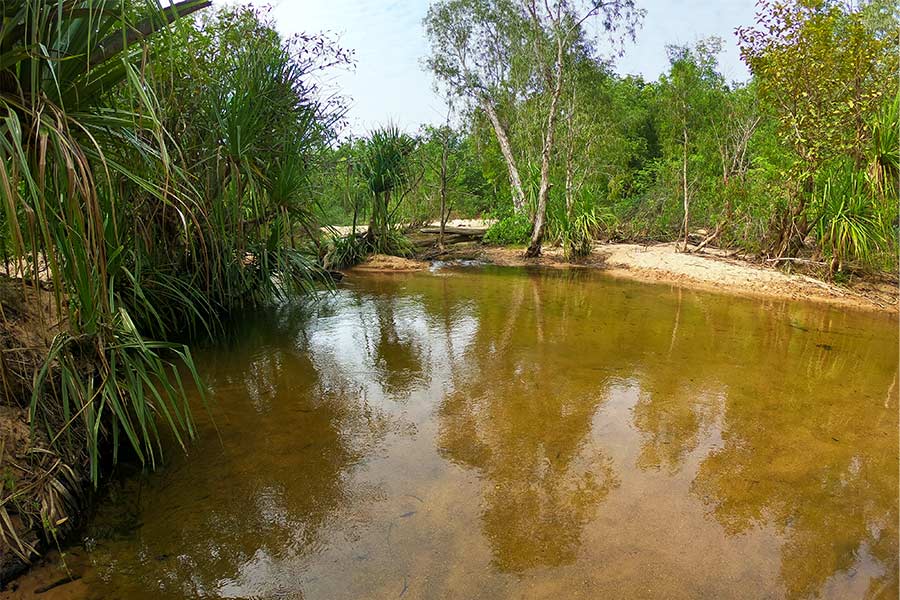 We wish we stayed longer at Douglas Hot Springs.
If you walk up the hot side, you'll eventually get to where the water bubbles out of the ground, and it's comfortably hot enough to give you a good burn if you get too close. The area is super picturesque too, and well worth spending a few hours relaxing in.
Accessing Douglas Hot Springs is off a well-maintained gravel road, with a couple of small puddles/creek crossings to go through. We did see a Toyota Camry go through carefully, so you shouldn't have access issues.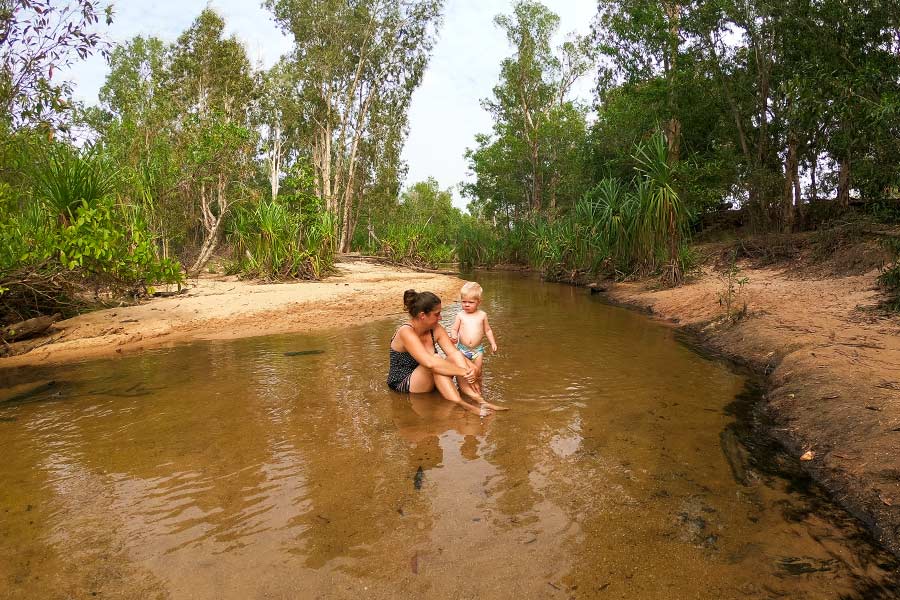 Splashing around in the hot springs.
4. Kakadu
Now, everyone who knows the Northern Territory knows about Kakadu National Park. It's super popular, incredibly beautiful and has dual world heritage status for its outstanding natural and cultural values.
What you may not know is that Kakadu is gigantic. It's actually the largest national park in Australia, covering more than 19,000km2. It's also one of the first national parks I've driven through that has bitumen covering a significant part of the park, and that's no mean feat when it's over 150km of bitumen from top to bottom!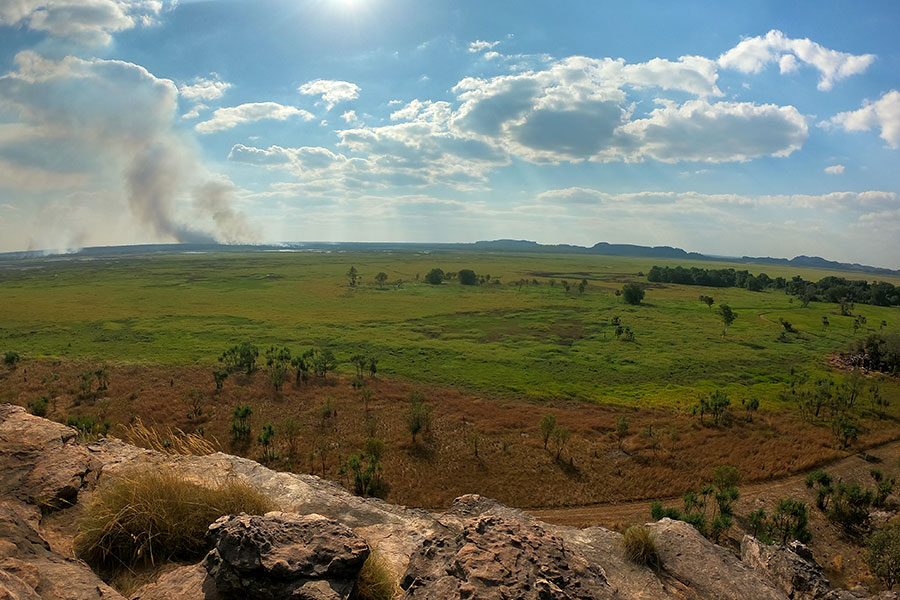 Ubirr has some stunning views.
This means that whether you have a 4WD or 2WD vehicle, you can access some of the park and see it for yourselves. Of course, there are 4WD accessible locations only, or you can jump on a tour and do them in the comforts of a bus/truck.
There are so many incredible places to see within Kakadu National Park. Ubirr has some of the best views I've ever seen; Cahill's crossing is a hot spot for seeing large saltwater crocodiles, the Yellow Water Cruise is spectacular for seeing the wildlife from a boat; Maguk is super pretty; Gunlom is spectacular with great swimming at the top and the bottom and Koolpin Gorge is the place to go if you want to get away from the crowds.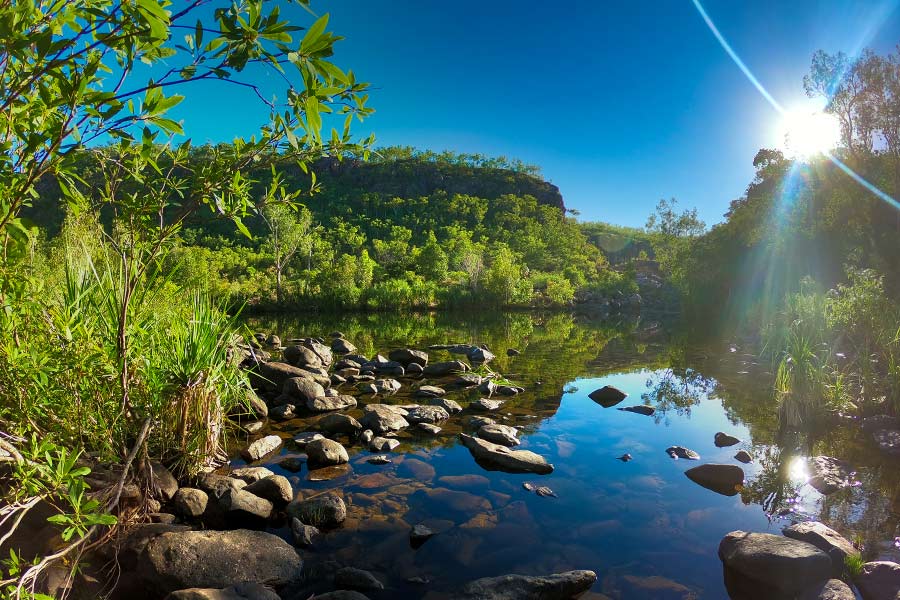 Koolpin Gorge is quiet and beautiful.
Of course, this is estuarine crocodile territory, and people have been killed in years gone by so obey the signs, use your common sense and take all the relevant precautions when it comes to crocodile safety!
There are plenty of great places to stay at, with Sandy Billabong a nice out of the way and 4WD accessible site, Maguk being nice and shady, and Gunlom having the nicest campground outside of the caravan parks.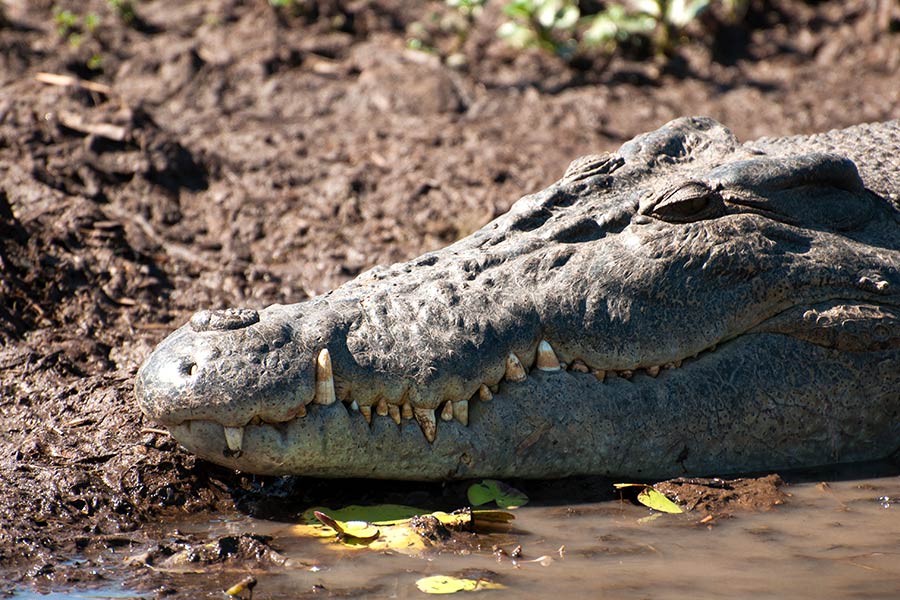 A saltwater crocodile at Kakadu.
5. Litchfield
Again, Litchfield goes hand-in-hand with the Northern Territory major attractions, and it's no wonder why when you visit. Access is free, camping is cheap as chips, everything is super close together and it is nothing short of breathtaking.
I expected Litchfield to be amazing, but it blew me away even more time and time again. Swimming is easily done, the scenery is world-class, accessing all parts of the park is easy and the hiking is incredible.
Most of the park is bitumen accessible, with the exception of some of the southern section. This includes a fairly challenging 4WD track known as the Reynold River 4WD Track. Unfortunately for us most of this was shut when we visited, but the southernmost section is supposed to be a lot of fun.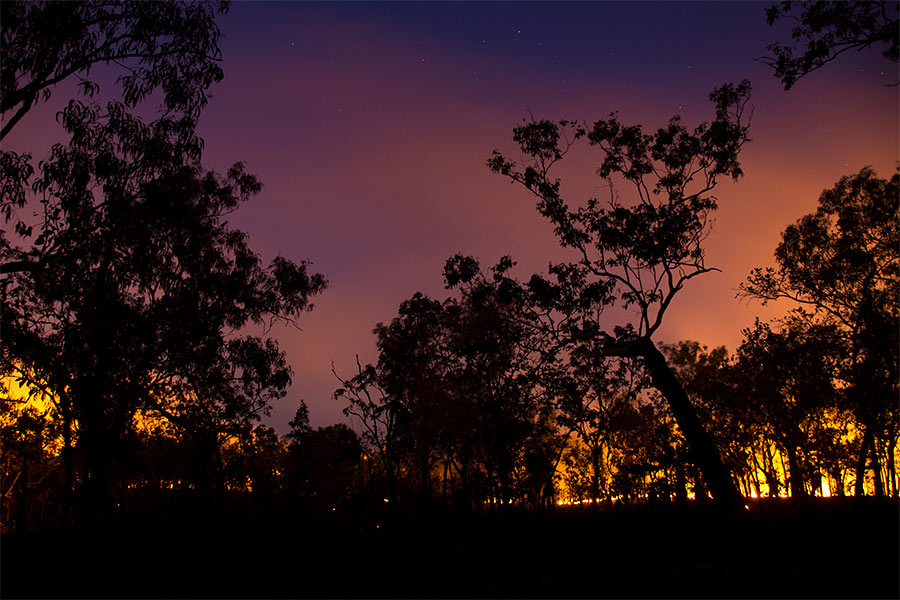 Amazing sunset with burn-offs at Litchfield.
Buley Rock Hole, Wangi Falls, Florence Falls and Sandy Creek are top spots, and 100% worth visiting. Litchfield National Park has a fantastic, chilled out atmosphere but camping spots can be hard to get, so get there early.
A lot of people compare Litchfield to Kakadu. If you have time, do both. However, if you have limited time, Litchfield is better for swimming and easy to access. But, Kakadu is bigger in every way, and more magnificent in some ways.
If you want to stay, there are camping opportunities at Florence Falls, Wangi Falls, Sandy Creek, Litchfield Safari Camp and a number of caravan parks outside of the National Park.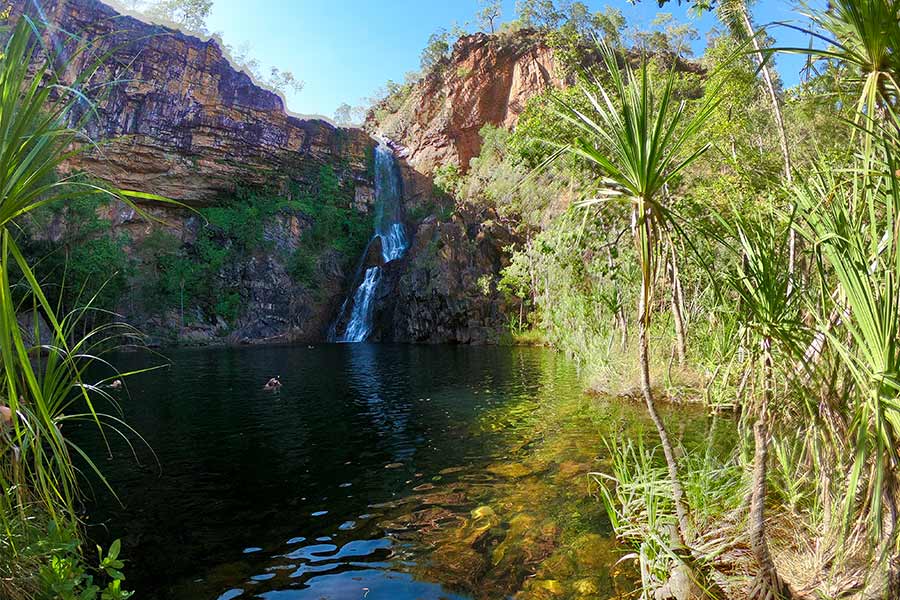 Sandy Creek at Lichfield.
6. Zebra Rock Mine
By geographical location, Zebra Rock Mine only just scrapes into the Northern Territory, but it completely deserves to be on this list. You'll find it not far from the WA/NT boundary, a short drive off the main road down a well-maintained gravel road. This is only open during the dry season and is a unique and spectacular location.
Known for the Zebra Rock, not found anywhere else in the world, the Zebra Rock Mine is a small camping location on the edge of Lake Argyle. They do great fish and chips, tours of their little mine and boat tours on Lake Argyle which come highly recommended.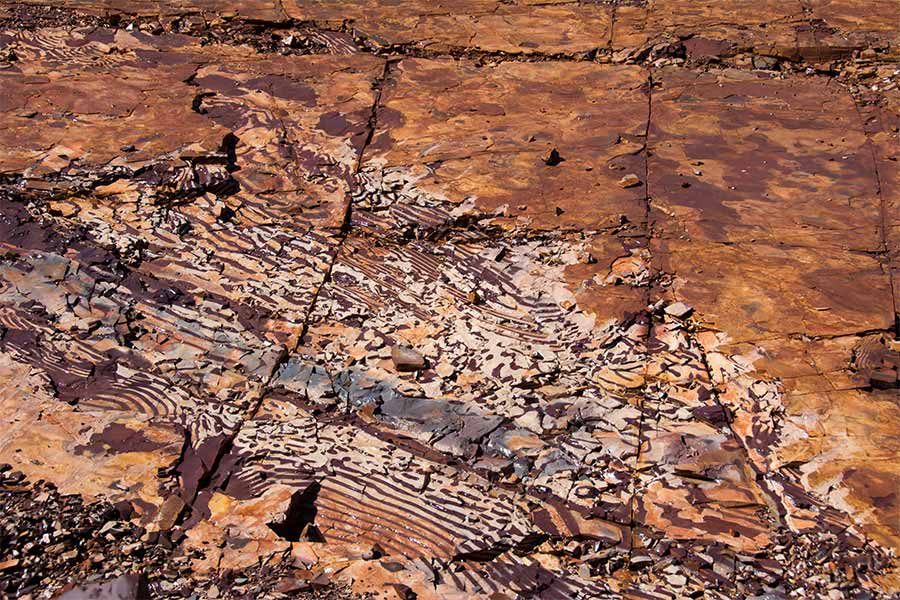 A close up of the zebra rock. 
Scientists, mathematicians and tourists come from all over to see this incredible rock which you can purchase in small amounts. The owners want to keep the majority of it in the ground to preserve it, and the mine tour is certainly worth a visit.
If you do the mine tour you get to take a small piece of rock home, and they show you how to clean it up and make it worthy of sitting on your mantle.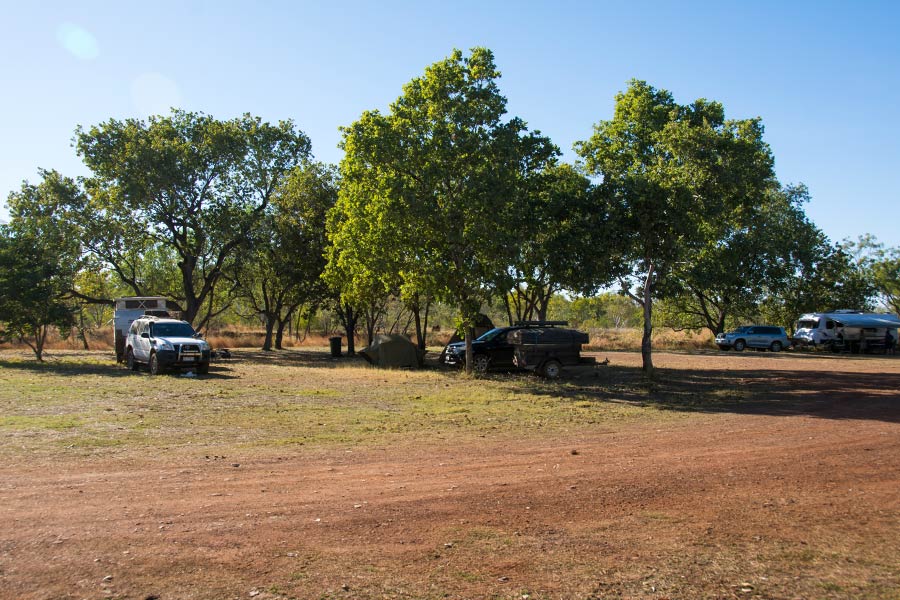 Great camp spots at Zebra Rock Mine.
The Northern Territory is an amazing state, and there are so many places worth visiting. If you haven't been before, put it on your bucket list. You'll love it!
See you out there!
What's your favourite spot in the NT?
About the writer...
If it involves four-wheel driving, Aaron loves it. When he isn't writing for his blog, 4WDing Australia or the Snowys Blog, you'll find him camping and driving around Western Australia.
Joined back in July, 2016