When you think of travelling to South East Asia, thoughts of beaches, temples, cheap eats and war history probably come to mind.
And while Bali has been an Aussie favourite for decades, there's another county, just a short flight from there, that's attracting millions of travellers… Vietnam. Why? Because it has it all. Literally.
While places like Bali and the Philippines appeal to beach-loving, sun-seeking holidayers, Vietnam offers an entirely different experience (as well as beautiful beaches).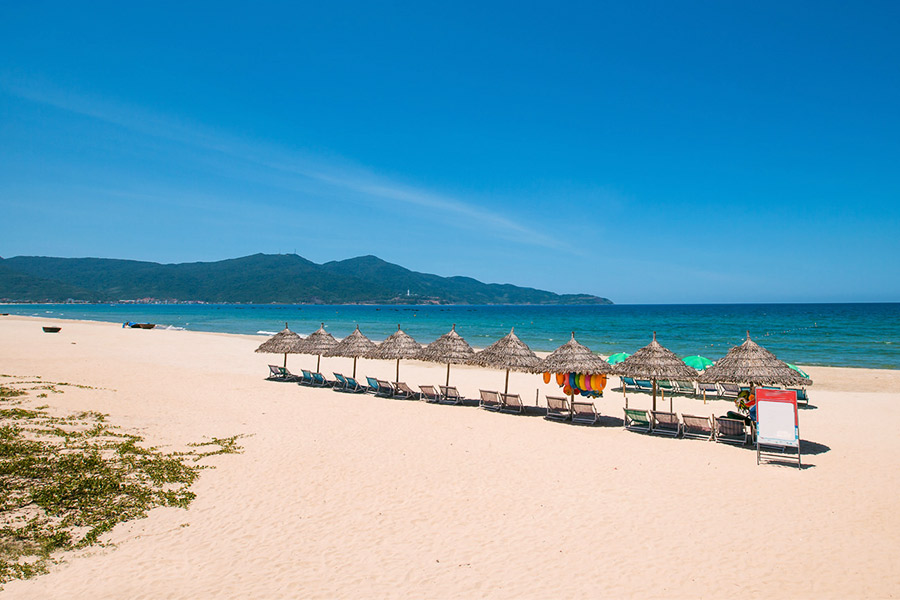 Vietnam has a bit of everything, including beaches such as My Khe. Image by Da Nang
My partner and I embarked on a 30-day SE Asia trip, starting with 10 days in Vietnam. He was fascinated with learning about the country's turbulent history and I always had an affinity for Buddhist culture.
We didn't plan much, besides loosely researching the places we wanted to visit. Given Vietnam's varied landscapes, it really has something for everyone. From big cities and famous rivers, beaches and small quaint towns, temples, bays and mountains, it would be a stretch not to find something you like. This was my favourite thing about Vietnam.
10 days, 2 cities, a beach town, and the mountains.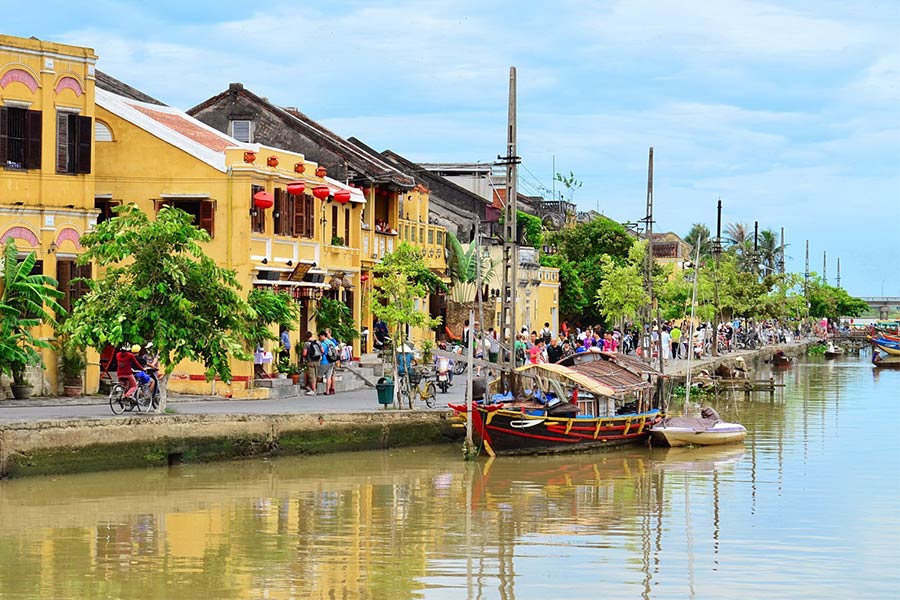 The view of the Hoai River from Hoi-An. Image by BestPrice Travel
Ho Chi Minh, 4 days
Because we were flying in from Australia, we booked a direct flight from Adelaide to Ho Chi Minh (Saigon). I adored this colourful city. We stayed in a guesthouse which cost less than A$20, so $10 each per day. It was tucked in one of the many narrow streets which, somehow, people were able to ride their scooters up and down (with baskets of fruit and vegetables balanced on their heads). Amazing, I tell you.
The first night, we went out for dinner. We ordered two soups, two mains, rice, and two beers. It was A$7 each, so get ready to spend absolutely nothing on food here. We woke up and sipped on a 70-cent Vietnamese coffee and $1.50 fried noodles, cooked right in front of us.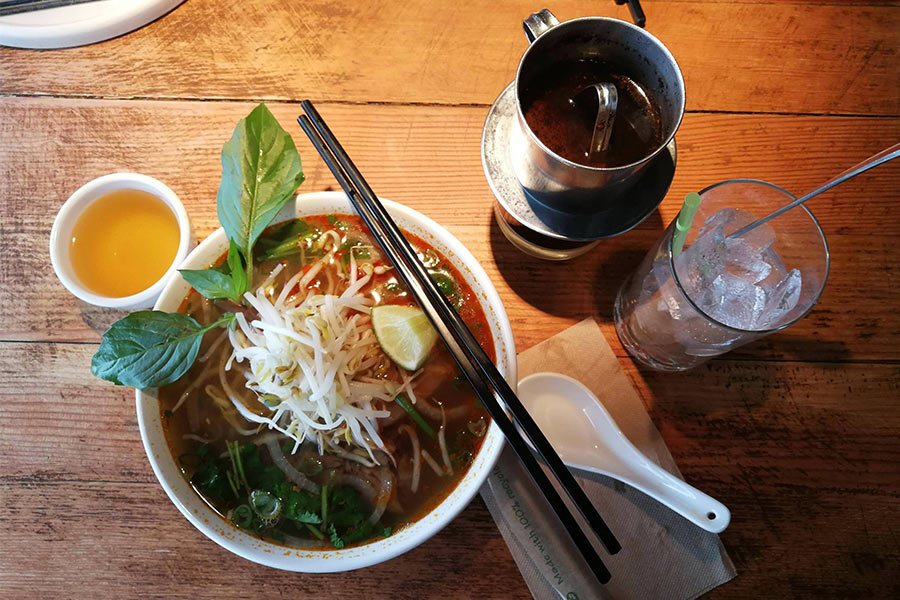 A delicious meal of noodles and Vietnamese coffee. Image by The Alley đường hẻm 
While you've got to be mindful of the traffic while wandering around Ho Chi Minh, don't let it put you off. You can relax on one of the many rooftops after a day of wandering.
I'd recommend two-day trips while you're in Ho Chi Minh: the underground tunnels used by Viet Cong soldiers (Củ Chi tunnels) and the Mekong Delta islands.
Ho Chi Minh was the best city out of the two. And speaking of favourite places…
The busy Bui Vien Street in Ho Chi Minh City. Image-by-David-Bokuchava
Hoi An, 3 days
If I could tell you one thing about Vietnam, it's this. Go to Hoi An, and make sure it's not just for a day. This ancient little town is a historical melting pot, approximately half way up Vietnam's eastern coastline. I fell in love with its colourful French colonial buildings, laid-back vibe (after Ho Chi Minh) and how every night, the locals majestically set alight lanterns and release them into the water.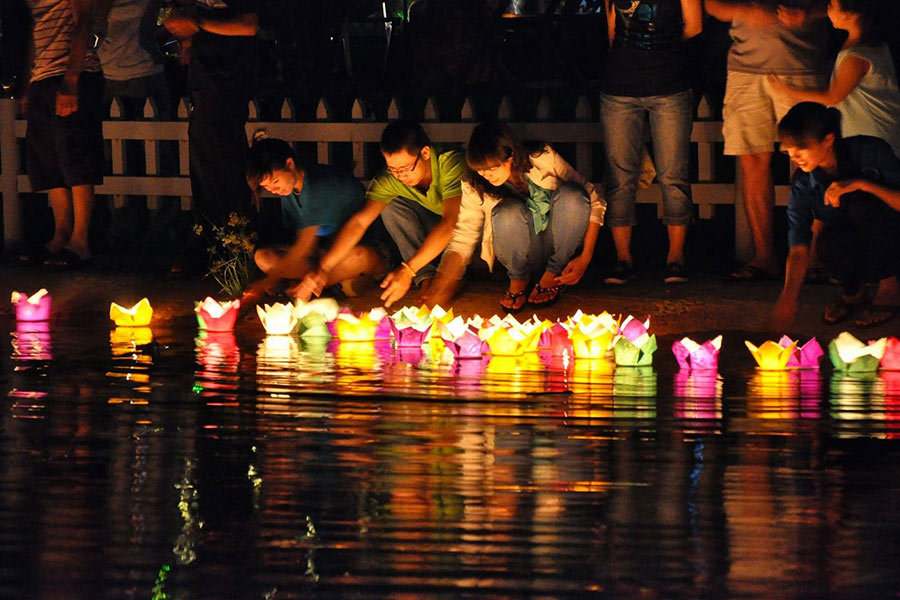 At night, the locals light lanterns and release them into the water. Image by Truly Vietnam Tour Corp
There are dozens of charming restaurants, tailors to get clothes made, markets, cooking classes and cycling routes out of town and to the beach.
I'd spend at least three days in Hoi An. You don't need to have anything planned, simply take every wonderful little nook of this town in. Fly or take a train to Da Nang, then jump on a scooter and cruise 30 minutes south, down the (relaxed) highway to Hoi An.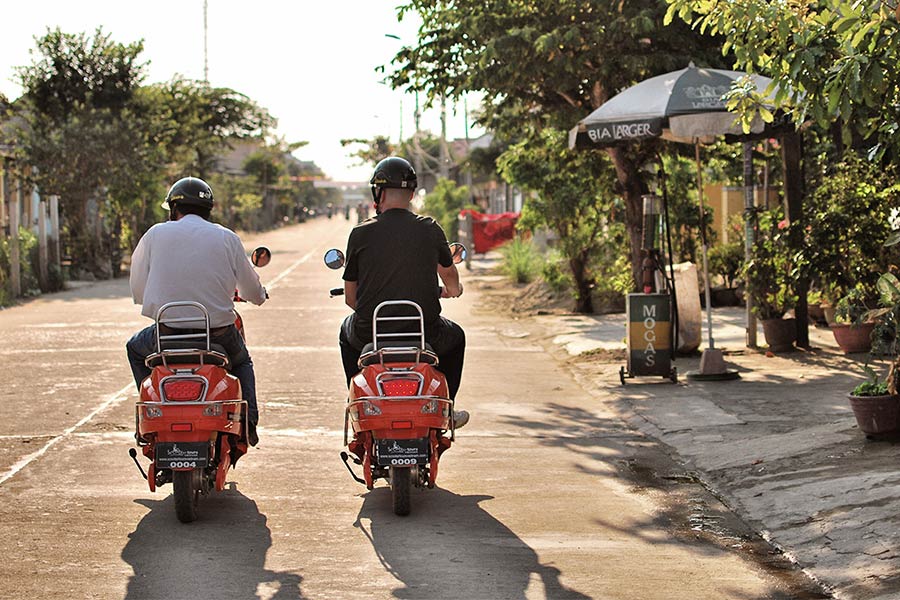 Jump on a scooter, and explore more of Hoi An. Image by Hoi An Express
Hanoi / SaPa, 3-4 days
Next, make your way up to Vietnam's biggest city, Hanoi. We had intentions to use Hanoi as a base to move between Halong Bay and SaPa, the mountain region bordering China. But, having fallen in love with Hoi An, our plans changed. We only spent one night in Hanoi, then took an overnight train to SaPa.
Backpackers we crossed paths with shared many tales about Halong Bay and how it's "unmissable." Next time, I thought. But, we had no regrets about going to SaPa. From city to beach town, then back to the city, we were excited to finally not be sweating 24/7.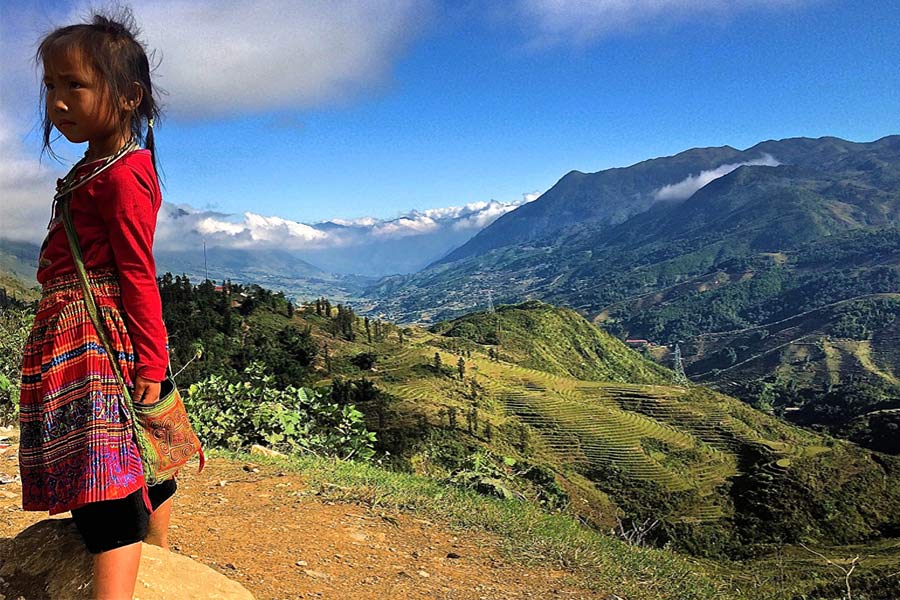 Exploring the beautiful Sapa Mountain Range. Image by Simi
Our guesthouse was high up, where the mountains meet the clouds. We spend our days hiking, spotting beautiful rice fields, waterfalls and mystical towns – then, at night, we'd wander fish markets, drink hot chocolate, and sit by the fireplace. SaPa was the perfect mix of adventure and relaxation.
Oh, and one tip! Don't be afraid to follow the beautiful local ladies who ask to take you on a walk. They just want to show you their villages, tell stories, and talk to foreigners. They'll give their whole day for you, in exchange for a small tip. Trust me, it's worth it.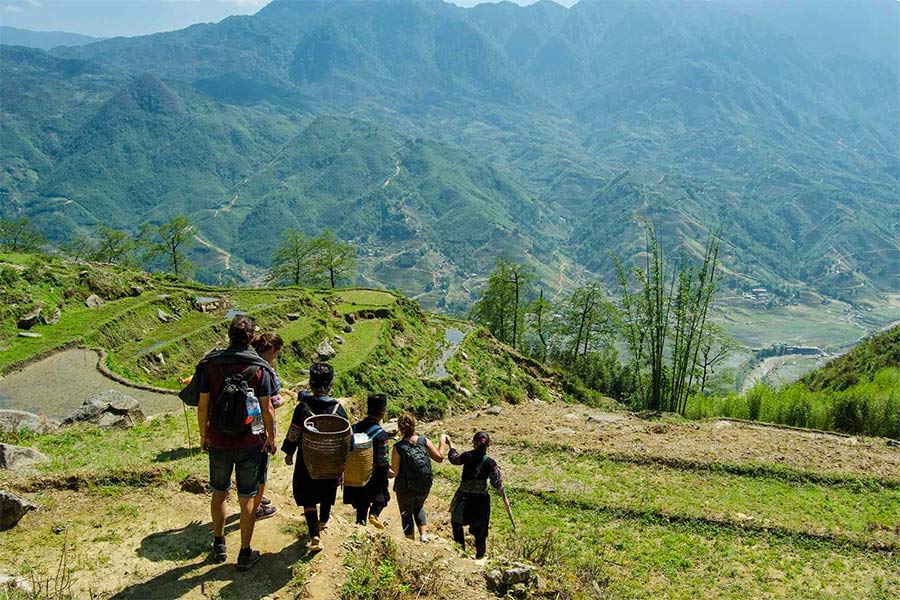 If you like both relaxation and adventure, the Sapa Mountain Range is ideal. Image by Planet Gravy
The logistics of your Vietnam 10-day adventure
While we didn't plan much prior to leaving because I'm a lover of spontaneity, there are some must-dos before jetting off.
The visa
First, your visa. Do this before you even book the flight. I've heard you can organise it at the airport you fly into but I recommend sorting it out before you depart. Those lines at arrivals can take hours and I had read that you need a visa before flying out. So, save yourself the stress and do it before.
You need to send off your passport to the Vietnamese consulate. It takes a couple of weeks, so allow some time for it.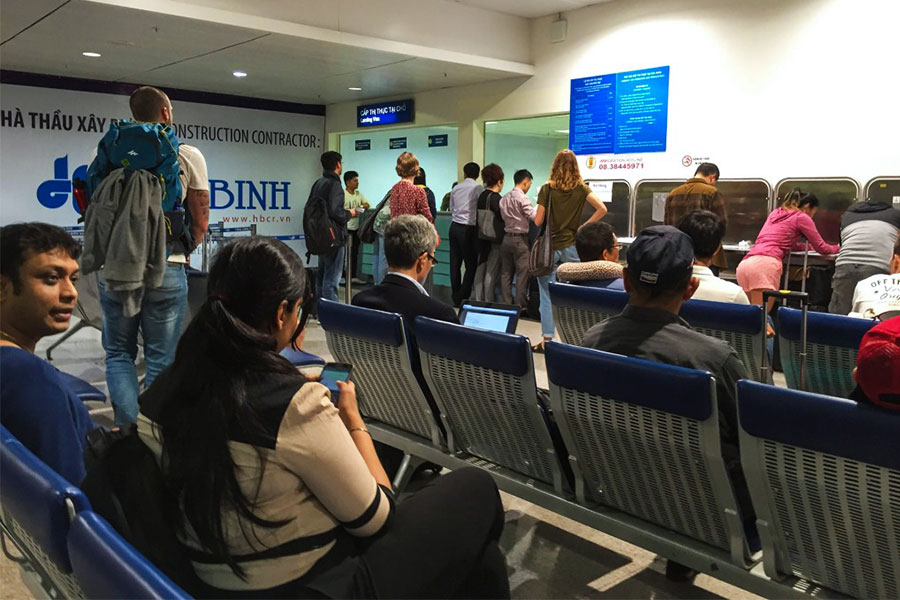 Save yourself the stress and waiting in line by getting your visa before your trip. Image by GuideVietnam
The flight
Well, this part's easy. I'd suggest flying into Ho Chi Minh with your favourite airline who have flight paths to this region of SE Asia. On memory, we book two separate flights: a one-way to Ho Chi Minh, then back from Hanoi. You shouldn't pay more than $1,500 for this.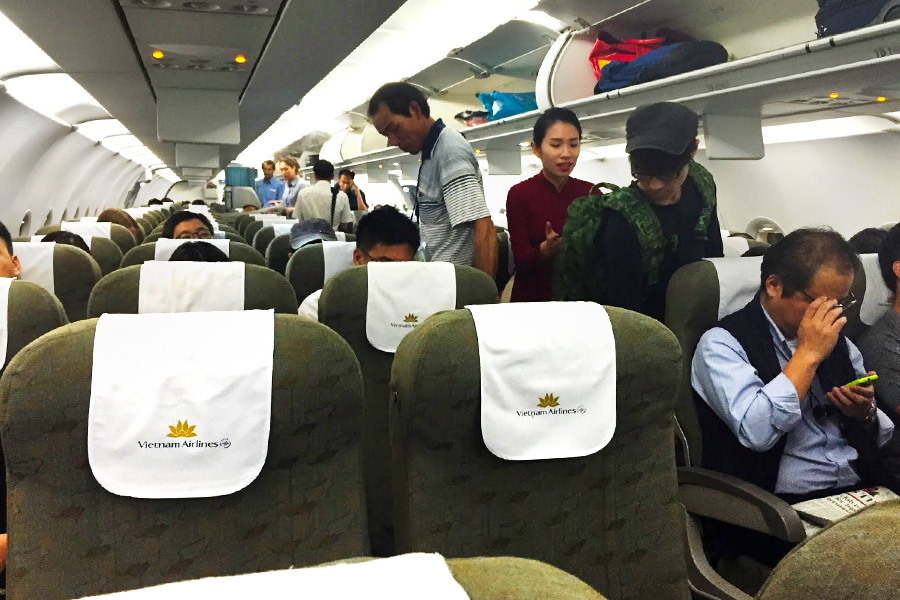 Flying into Vietnam is super affordable. Image by Olivia Chan
Accommodation in Vietnam
I used Booking.com for all of our guesthouses. If you're on a budget, I wouldn't even bother staying in hostels. Guesthouses are just as cheap (A$15-20 per night) and usually include breakfast. Yep, A$15.
Budgeting for your trip to Vietnam
The main cost of our 10-day trip was the flights. Once you get there, you won't be spending more than A$30 a day on accommodation and food at the time of writing this. Of course, add a buffer for shopping and excursions. I'd say A$2,000 – $2,500 is a good ballpark to aim for, for a 10-day trip, including travel insurance.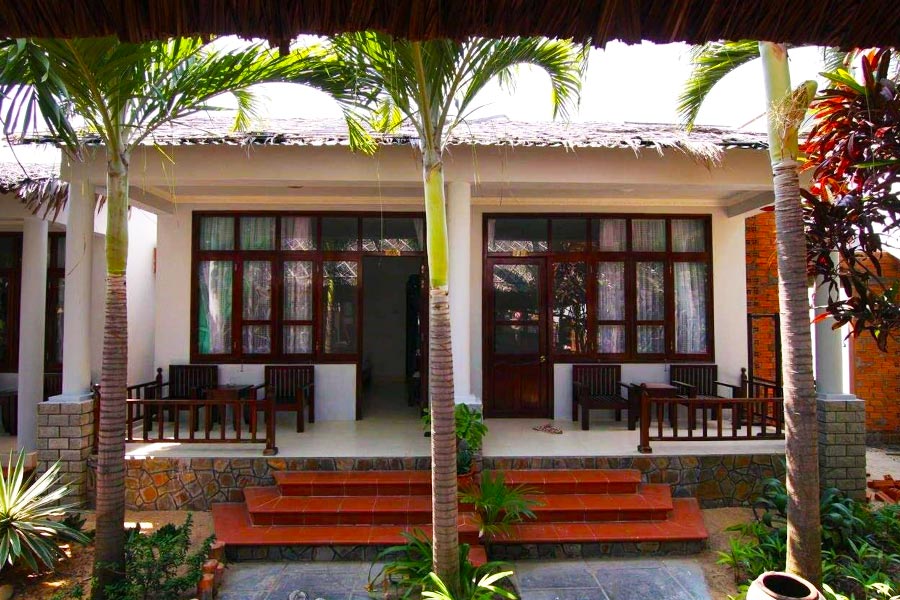 Guesthouses are the way to go when visiting Vietnam – image by Mai Am Guest House
Do I need to learn Vietnamese?
You can get by with English just fine, but it's always good to learn a few local words.
Safety
We had no issues with safety but this doesn't mean you shouldn't have your wits about you. The only stressful experience we had was taking a 'black cab', which essentially means an unregistered cab who charge more. We realised and got out immediately.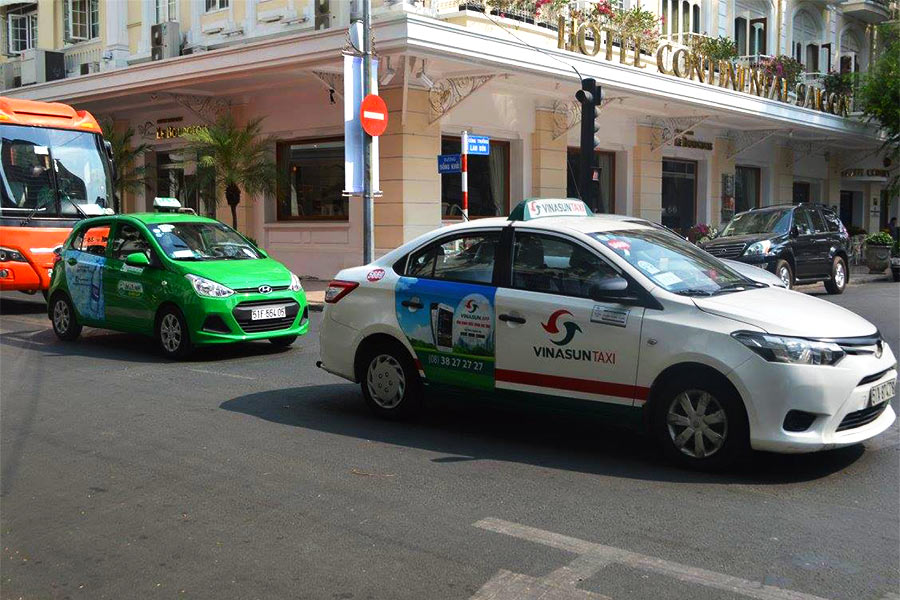 Make sure you don't get into a black cab in Vietnam. Image by Biyahe ni John
Now it's time to book your flight
So, grab a phrasebook, send your passport off, and book that flight. Vietnam is going to surprise you… in all the best ways.
What's your favourite place to visit in South East Asia? Does Vietnam make the top of your list? 
About the writer...
Joined back in May, 2018