Most people take out some level of insurance for their vehicles, but many overlook the details that suit their specific needs. If you own a 4WD and you plan on taking it off-road, then you'll want to consider a decent breakdown/recovery policy.
You might use your vehicle primarily for the weekly runaround and then take off somewhere during the school holidays. Or, perhaps you're a serious 4WDer with all the gear, and are a member of the local 4×4 club? If that's you, it's likely you've got insurance that covers your rig, but have you double checked the fine print? You see here's the thing – promises and packages abound, and all of them have inclusions and exclusions.
Many novice off-roaders overlook appropriate cover thinking that their basic roadside assistance and standard vehicle insurance is adequate. The brutal truth is that it's useless when you are off-road and sometimes even experienced adventurers can get caught out. Unfortunately, whether you're a seasoned off-roader, or a newbie giving it a crack, not having suitable cover can be a very costly mistake!
I don't have the answer to what is the best policy as it's an ever-changing market, however, I do know many of the questions to ask and the importance of asking them.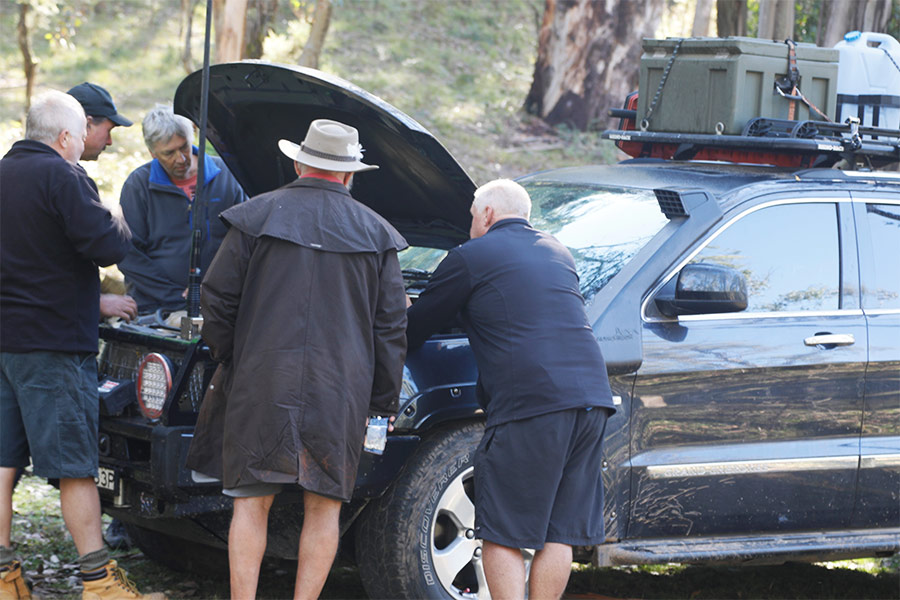 Ensure everyone understands you're cover and has your insurance details.
If your policy says 'remote access recovery', it doesn't always mean you're covered
For starters 'remote access recovery' may mean something completely different to your insurer than it does to you. Read the fine print, but more importantly, ask questions up front.
Put specific scenarios to the broker or customer service operator. Maybe pick a spot on the map:
If they don't know the answer, escalate the call till you get someone who does.
It will also pay to check whether your satellite phone can call 1300 or 1800 phone numbers, as not all can. Depending on where you're going, and the nature of your trip, it might be safest to consider installing a UHF radio, or taking an emergency device with you.
Check if there is a 24 hour or weekend contact number. Don't get caught with Monday to Friday business hours, or internet only support. Access can be unreliable and there is a strong chance you may be caught out on a weekend
If your car is still under a manufacturer's warranty:
What stipulations apply so you don't unintentionally void that warranty?
Does the cover apply only for the first 12 months or full extended warranty period?

What recovery options does it include? Only highways, or remote areas and unsealed roads as well?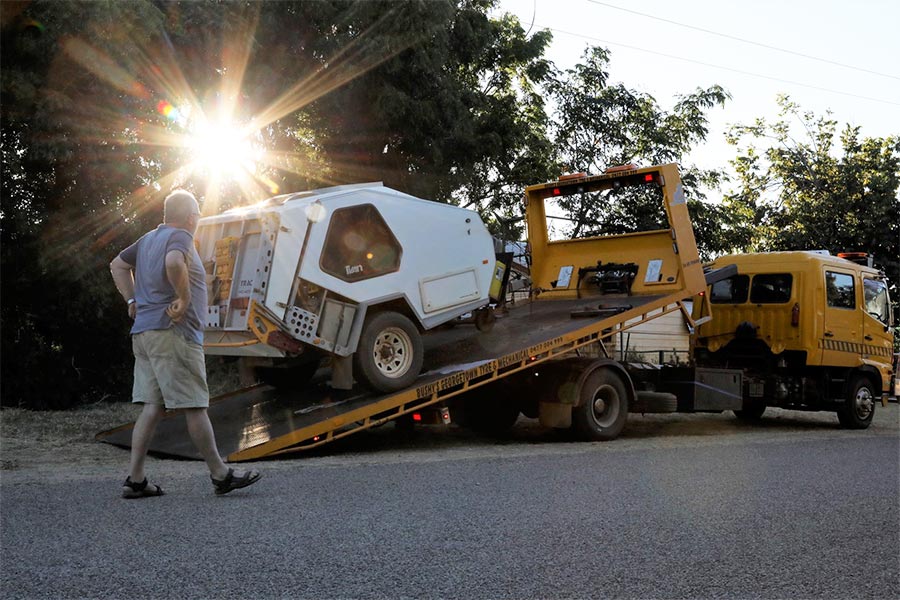 Who's responsible for making bookings with tow companies and who makes the calls to get it started?
Your insurance company has a different definition of off-road than you
The cost of a breakdown out bush and bringing a vehicle to a repair centre can be thousands of dollars.
Is there a condition that stipulates towing only provided if accessible by a 2WD vehicle in all weather conditions?
What is the definition of accessible by 2WD?
Does the tow include your camper or trailer?
While you're at it, what's the company's definition of 'off road'? Ask for the details, especially if you have a specific trip in mind.
Also ask about your after-market accessories – snorkel, winch, radio?
Are after-market accessories automatically included or do they need to be detailed and specified separately?
What if something happens to your vehicle while using your recovery gear?
Are injuries covered?
Theft?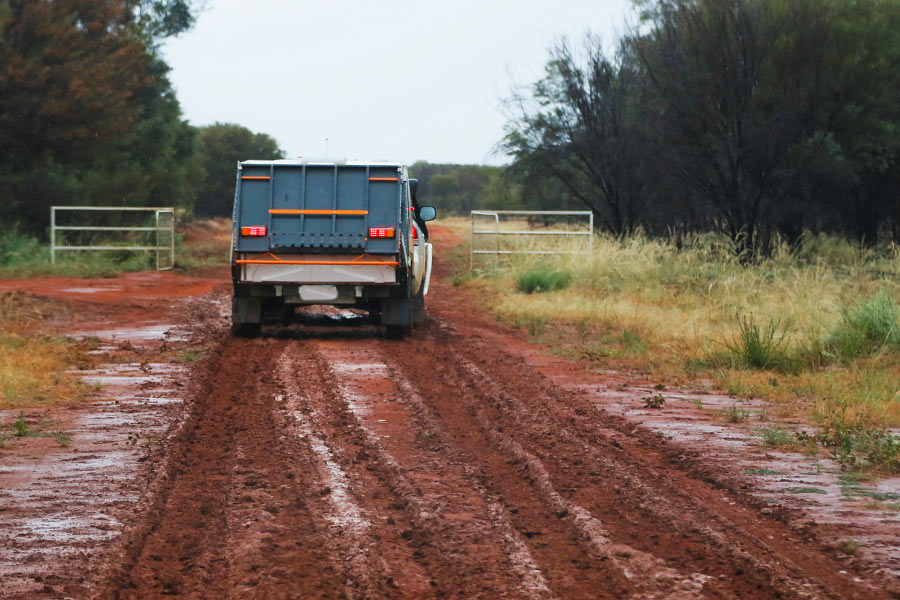 What's the company's definition of 'off road'?
I want to upgrade my insurance policy, can I?
What if you're planning on going into a remote area like the Simpson, or the Old Telegraph Track for a few weeks, and want to be covered but don't need that same level of insurance for a whole 12 months?
Is there an option to temporarily top up my cover? Do I need to?
What different excess payments are available?
What sets premium recovery coverage apart from company offerings, and are the additional features necessary for your needs?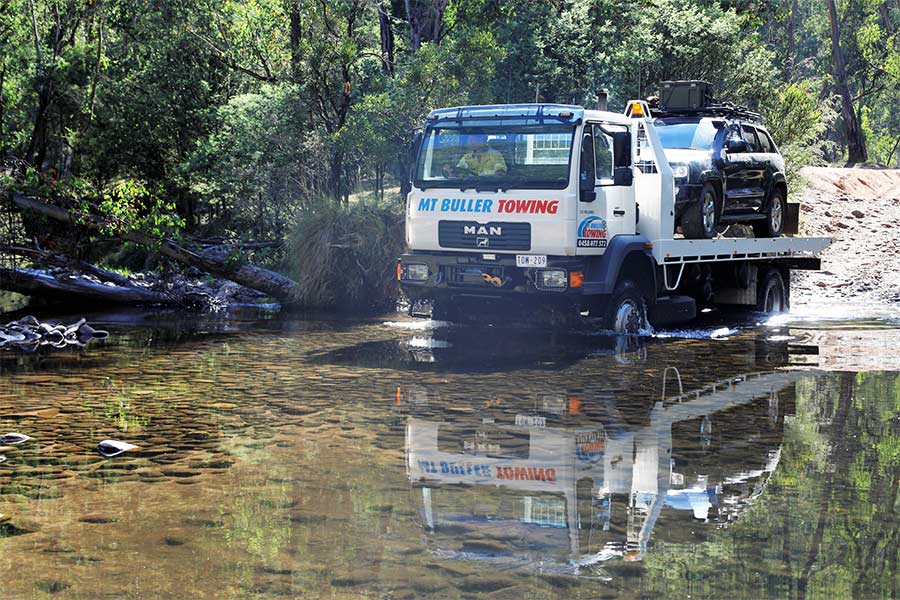 Can I top up my cover if I'm going into a remote area?
Membership benefits and responsibilities
Reciprocal rights between motoring clubs – RACV, NRMA, RAA, RACQ, AANT, RAC, and RACT, mean you're covered by your home state/territory provider.
Do you know if your extras cover or care package applies to the 4WD, or a specific member?
If it's with the member, do they have to be with you if you need to call?

Is your retrieval package restricted to pay only to transport your vehicle from where it is stranded to the nearest bitumen? If so:

W

ho's responsible for the rest of the trip to the repairer?

Is this covered by a roadside package or a third-party provider?

Does the tow company have to provide separate invoices?

Is there a weight limit to what can be towed?  Some only cover up to 2000kg
Is your caravan or trailer included in the tow? In many cases this is standard, however, check it's covered by the basic excess if this is the nature of your travel setup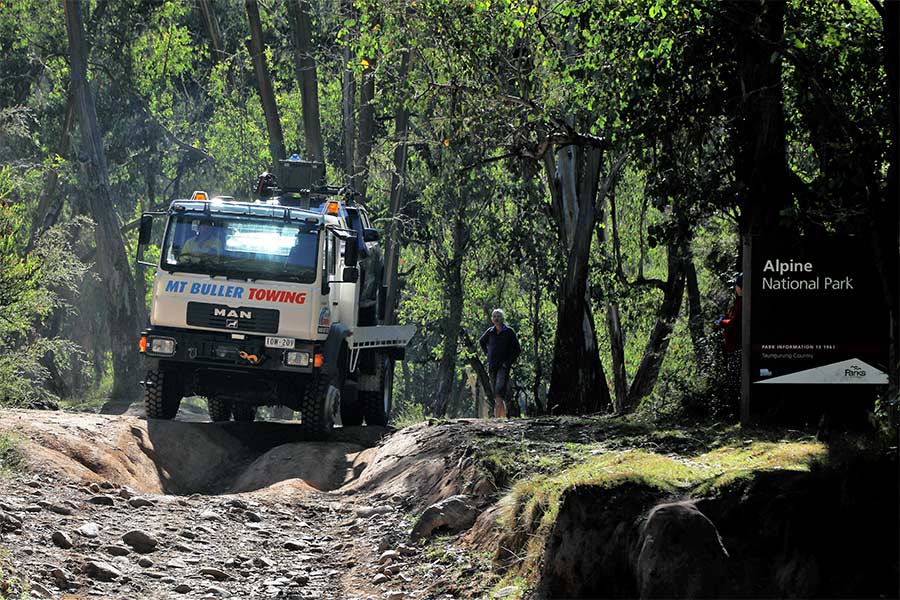 Is your retrieval package restricted to transport your vehicle to the nearest bitumen?
Supportive service and entitlements
Waiting for a tow can sometimes mean you are stranded for a long time, especially if you are somewhere remote. You will find it much less frustrating if you already know the answers to these questions.
What support do you get if you break down or are stranded

A replacement vehicle, accommodation, fuel, food allowances, and/or other incidental costs?

Who is responsible for making bookings with tow companies and motels, etc?

Will you have to pay upfront and apply for a refund?

What restrictions are there on allowances covered? There might be only one price point accommodation option

Will you be out of pocket if it's too high?

Is there a time limit if you must wait for parts or a repairer?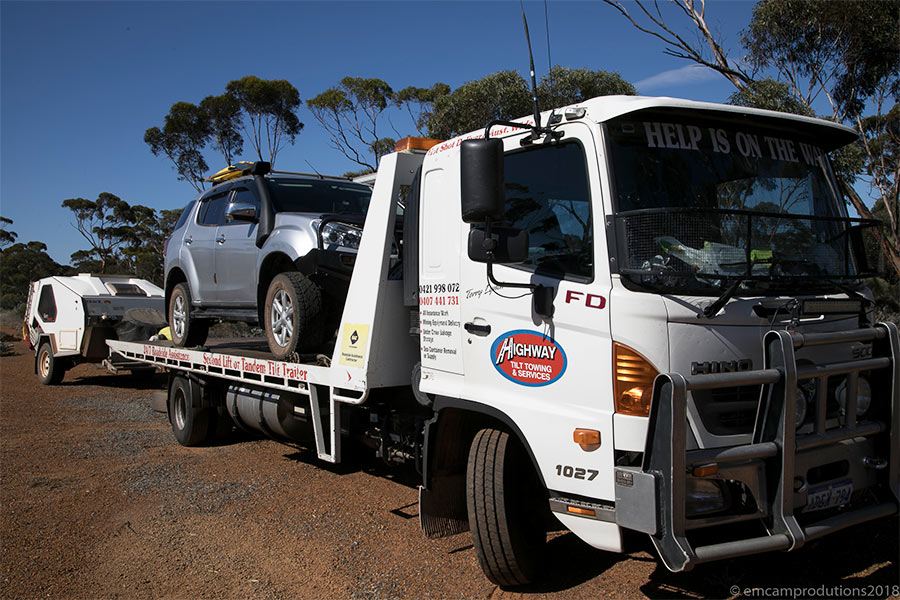 Is the van or trailer tow included? 
If I have a deadline will you deliver?
How about getting home and the car's not ready?

Is there a timeframe for the camper to be freighted?

Will it be a speedy delivery of my clothes, food, and belongings packed inside, or do I need to get them out?
Keep notes and share the details
Ensure you and your travelling partners understand your cover, and have your insurance details

Jot the numbers down so if something happens it's one less stress for whoever must deal with it

Confirm who has the authority to make a claim – do you need anyone additional listed?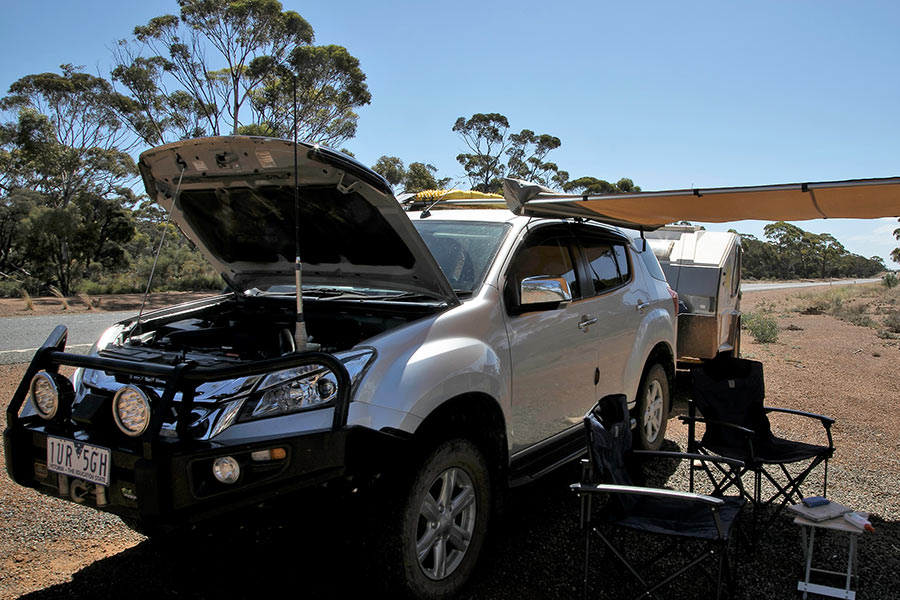 Make yourself comfortable when you are waiting for a tow.
Don't be fooled
Fancy advertising images and clever testimonials are the devil, not the detail!
Don't be caught out when it matters most. Do your research, read the fine print, and ask as many questions as you need so you can be insured with confidence. Many major companies offer recovery cover, and prices vary greatly! Get the policy you need for what you've got and where you're going.
Have you ever been caught out? What cover do you recommend?
About the writer...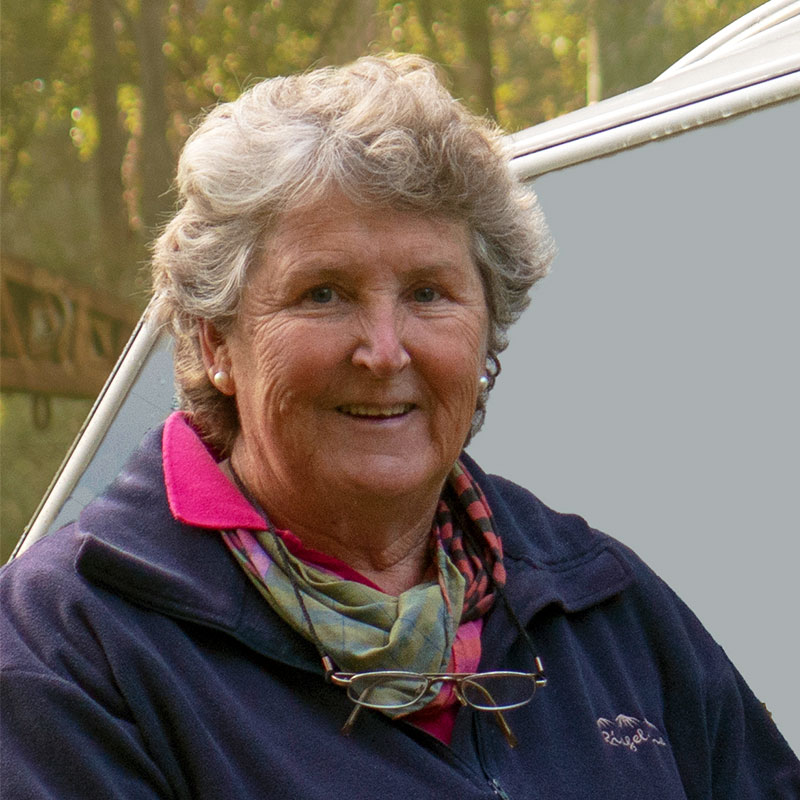 Based in Victoria's High Country, Emma and her husband have been enjoying touring with an off-road camper for the past 15 years. An award-winning exhibiting photographer Emma is never far from her camera and is inspired by Australian landscape and fauna. Her images can be seen on Instagram @emcamproductions.
Joined back in September, 2018