You read right, we're hiring again! Things haven't eased up here – we're growing like crazy and that means more and more wonderful customers calling and emailing us with questions.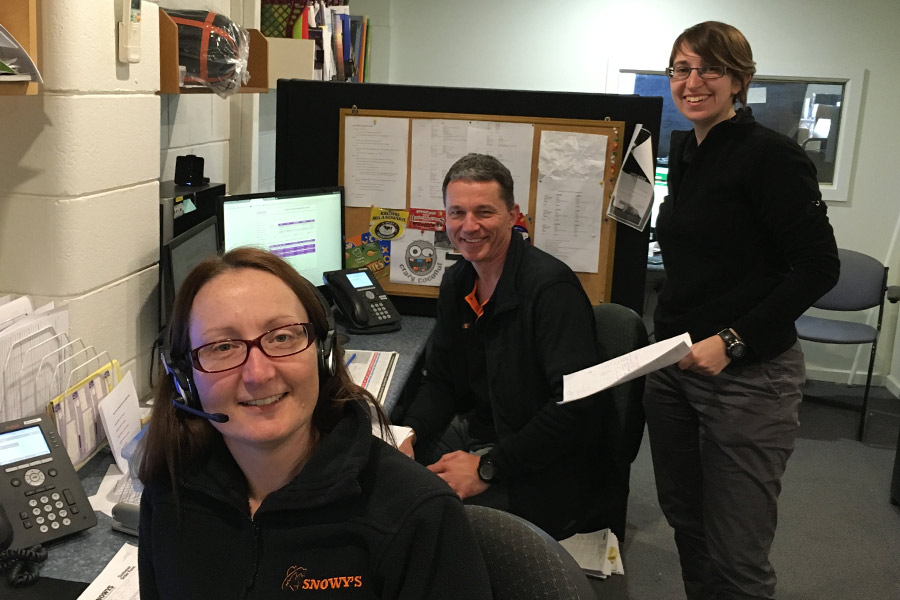 Just a few of the team you'll have the pleasure to work with. They're a great bunch!
Do you love making customers happy? Are you a master at solving problems? Are you so good at juggling tasks and priorities that you could join the circus? Do you know the difference between a headlamp and an ice box? If you've answered yes to all these, we want to hear from you. If you have the following, triple bonus points:
Retail, sales, or customer service experience – especially in the outdoor industry
Super-dooper communication skills – you can shoot the breeze with anyone
Sound computer skills, especially in the likes of Zendesk, Excel, and customer databases
If you were a Scout or have studied outdoor rec, that's even better!
Oh, and a love for camping and the outdoors is crucial
How do you apply? Easy. Flick us an email with 'Customer Service Gun!' in the subject line to careers@snowys.com.au telling us how you fit the criteria above and why our customers are going to love dealing with you. 
About the writer...
Joined back in October, 2015