Regardless of how long or short your journey, car games when travelling with kids are great for beating boredom and having fun!
On countless car trips travelling with the family, it has often been a challenge to keep the younger ones content, amused and most of all, their hands off each other! Whether it be a half-hour quick trip or a full-on 12-hour roadie, being stuck in the close confines of a car can test anyone's patience.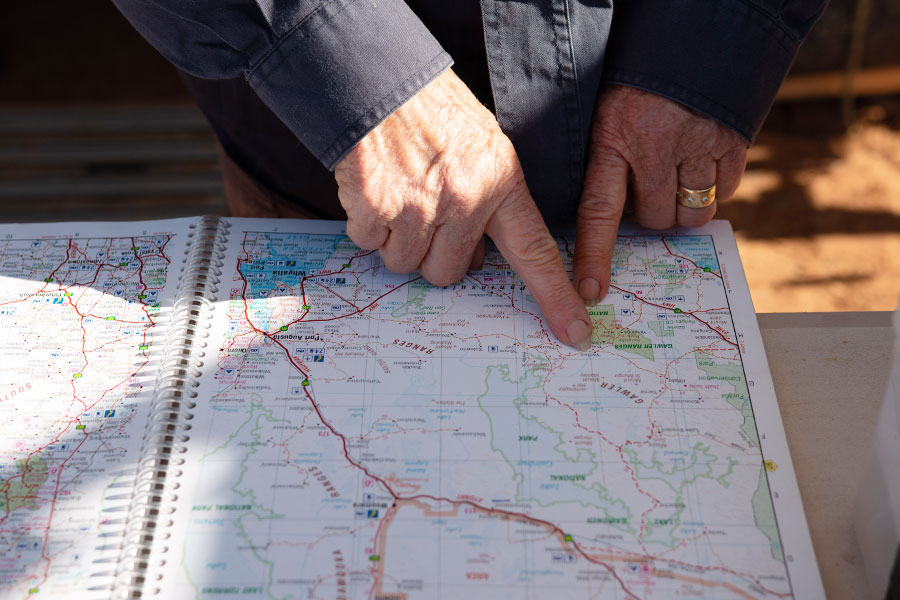 Travelling long distances is boring without some entertainment. Image: Xan Holyoak
This collection of tried and tested family car games has made sure that not only did the back seat refrain from becoming a war-zone, but we parents kept our sanity intact and could concentrate on the road ahead. Best of all – they are screen-free with no batteries or chargers required.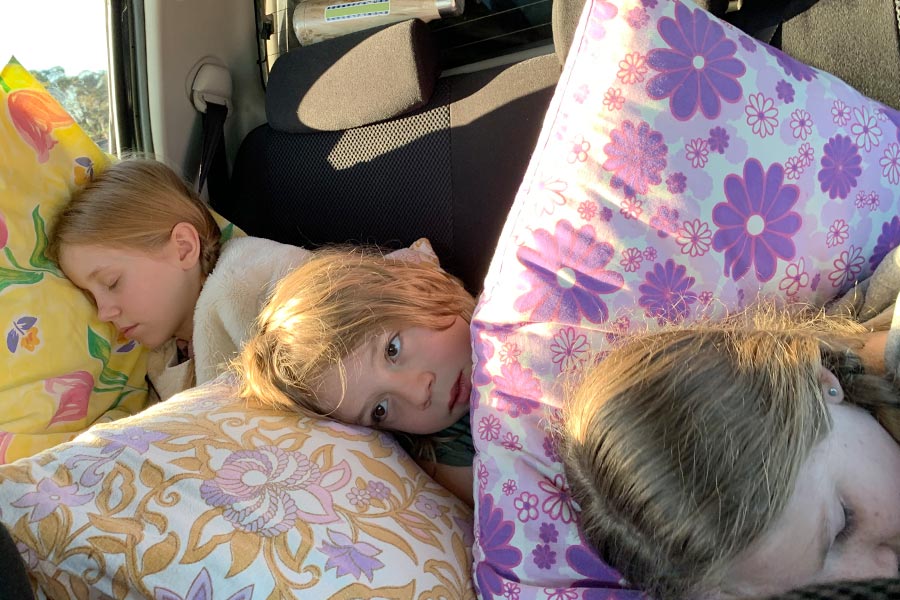 Kids can sleep between games without another world war taking place. Image: Xan Holyoak
The Alphabet Game
Sometimes Eye-Spy with My Little Eye just won't cut it, so this is one of our favourite travelling games when the view outside is either dull or gloomy, or when we are travelling through the night.
Objective:
Work through the alphabet from A-Z with each occupant in the car naming something from the topic to match their corresponding letter.
Method:
Begin by selecting a topic. Something as simple as having to name a type of animal, a capital city, a country or more in-depth topics such as names of fashion designers or a clothing range (not my strong point I might add).
Next, take it in turns (generally clockwise) to name something from the mutually agreed topic in alphabetical order. For example, the chosen subject may be, name a country, which would generally begin with the first person (usually the driver in our situation) answering with Australia or Angola. The person next-in-line would then respond with something like Botswana or Brazil, then the third with Canada or Cambodia and so on.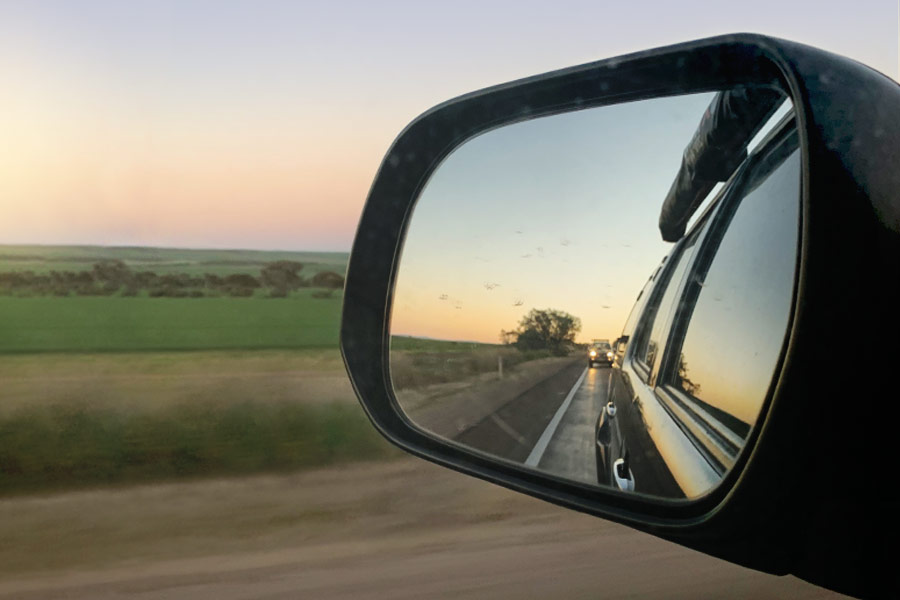 When even a beautiful sunset fails to impress, The Alphabet Game will liven things up. Image: Xan Holyoak
Rules:
The Alphabet Game sounds relatively simple; however, when you add some weird and wonderful topics into the mix, it does become a little tricky and is always good for a laugh. Further still, if you include a time limit, say ten seconds, it elevates the challenge and creates further entertainment. Watch out for geographic slips too – sometimes you can catch a player out when they incorrectly answer with a city instead of a country!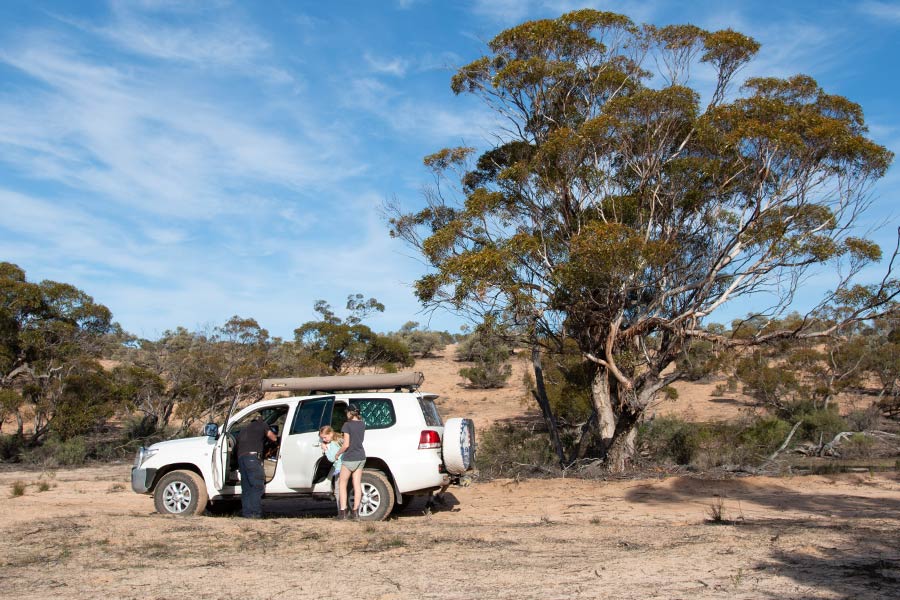 'First to Find' can be played anywhere, the list is only limited by your imagination. Image: Xan Holyoak
First to Find
Another popular travelling game we play is First to Find.
Objective:
To earn the most points or rewards by being the first to find the nominated object.
Method:
Each person appoints an item which all occupants must look for along the way. The driver starts the ball rolling, eg. I would determine that everyone, including myself, finds a green Volkswagen beetle.
The next person in line could suggest that we all find a blue tractor but include the specification for it to be driving along the road, the third could be a fishing boat, towed or stationary – a tough find for those landlocked Outback journeys. Once a person finds one of the nominated objects along the trip, they receive a point or reward. The person who initially suggested the located object then chooses a new item to find, and the game continues.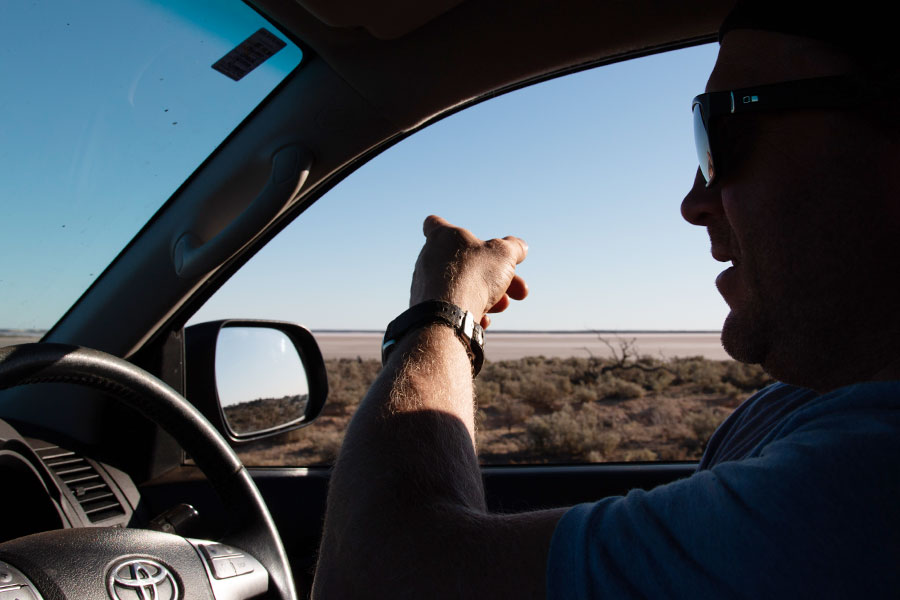 The driver can start the ball rolling by nominating an item. Image: Xan Holyoak
Rules:
There are no defined rules for this game, and only your imagination limits you. We have had this game continue for days, sometimes even weeks, where just minutes from home, someone will shout out-of-the-blue, 'Look! There's that pink stretch hummer filling up at the petrol station!'
This is a great game to stave off boredom and can be played wherever you go, so if you're nowhere near approaching traffic, you could choose themes that suit your environment – First to Find… a kangaroo, a wedge-tailed eagle or its nest, a wombat hole, a sign..?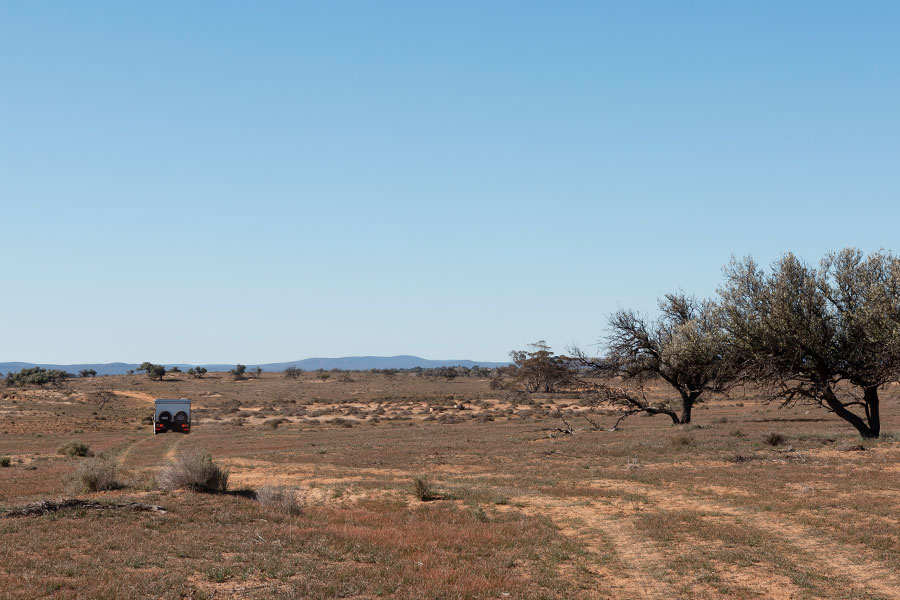 If you're nowhere near approaching traffic, then you could choose an Australian theme. Image: Xan Holyoak
Pick a Colour or Company
Play this game at any time, but it does require approaching traffic so perhaps save it for highways, motorways or the industrial areas skirting the city outers.
Objective:
The race is on to accumulate the highest number in a set timeframe.
Method:
Each person chooses a vehicle colour or car company and then counts how many cars they see on the road in that colour or by that particular manufacturer, within the set time or distance. For example, the driver may pick the colour blue and suggest that they will see more blue cars over the next hour than any other colour.
Alternatively, the driver may suggest that there will be more Toyotas on the road before entering the next town. It requires a bit more attention and vehicle knowledge, but it's a fun way to learn about the makes, models and emblems of car manufacturers.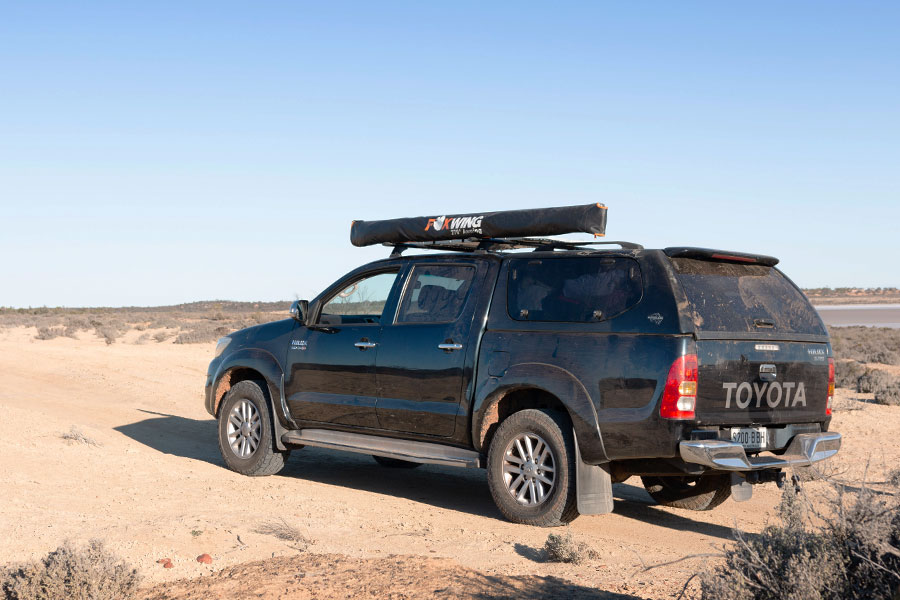 Competition odds are in favour of Toyotas, Australia's most popular car. Image: Xan Holyoak
Rules:
We place parameters around colours so that no one is allowed to choose the most common shades of white, black and red. For added interest, you could include types of paint finish, e.g. metallic, pearl etc.
This game is not one to play when you are off the beaten track. However, it is a great way to keep everyone alert and interested in what is up ahead.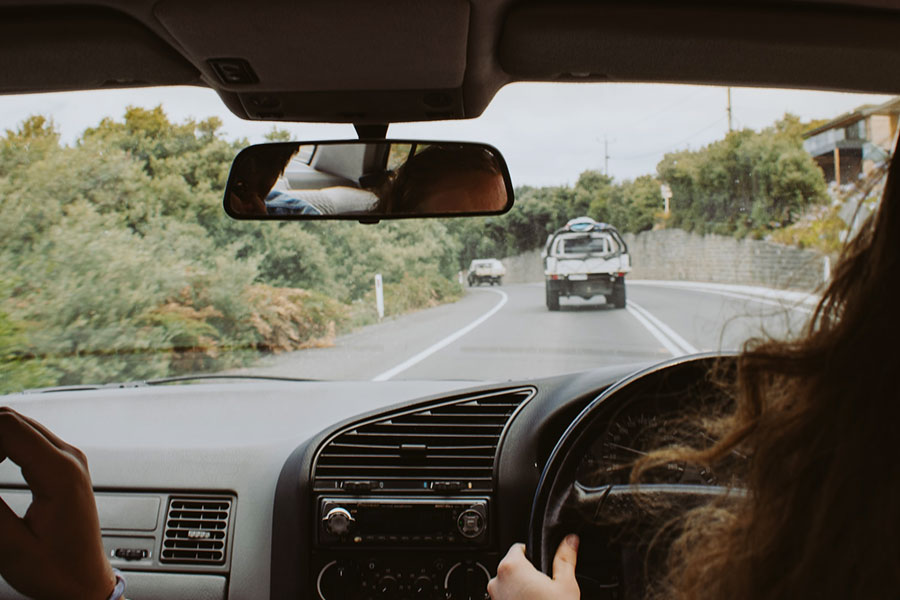 Tootie Frootie is a fun game to play when there is a lot of other cars around. Image: Kevin Laminto
Tootie Frootie
A game invented by kids for kids, and it's one where parents can choose to be involved or have a break and indulge in their own quiet time.
Objective:
Initially, this game was a spin-off from Pick A Colour or Company, with the competition set on who can create the most colourful fruit salad within a specified timeframe, i.e. counting each winning point.
Method:
Determined by the colour, each vehicle becomes a type of fruit or an ingredient within the bowl of fruit salad. Feel free to get creative and use your interpretations based upon your favourite fruits, or the kid's favourites.
Here are some suggestions to kick you off – a purple vehicle becomes a grape, orange is an orange, yellow is a banana, green is lime and pink is a strawberry.
When an 'approved' coloured car is spotted, the person calls out the name of the fruit and if first, they earn a point. If there are multiple simultaneous calls over the same car, thus a piece of fruit, the players either each receive points or the round becomes void.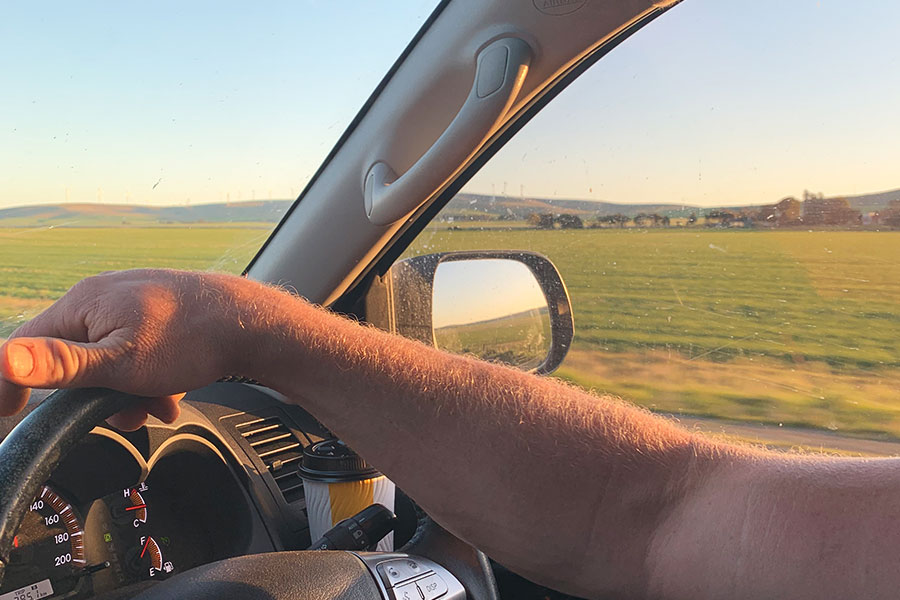 Short or long drives, car games are a great way to entertain the kids without devices. Image: Xan Holyoak
Rules:
Similar to the previous game, we omit the most popular colours of white, black and red. For this game, we also 'ban' silver-coloured cars for the same reason.
These family-friendly games are not only a great way to stave off boredom, but they also ensure that the family who plays together, stays together. And if you need a few extra supplies for your trip, check out our range of kids gear to suit your favourite little people.
Are you heading off on a family holiday soon? What car games do you keep in your bag of tricks?
About the writer...
Through sharing my humble adventures, I hope to inspire you to share with me my renewed passion for walking and the great outdoors.
Joined back in April, 2012