A lantern is a staple part of any camping kit. Without one you'll be fumbling around in the dark, tripping over guy ropes and good luck to you if nature calls during the night!
At their simplest, a lantern provides light to function by at night. They have come a long way since the days of kerosene powered hurricane lamps or LPG lanterns though. Nowadays, LED technology has launched the humble camping lantern into the technological world with more light coming from smaller packages.
They are now also equipped with other features including the ability to charge your smartphone and built-in Bluetooth speakers.
So, how do you choose?
To give you a solid place to start your research, we've collated our 10 best-selling camping lanterns. Starting at number 10…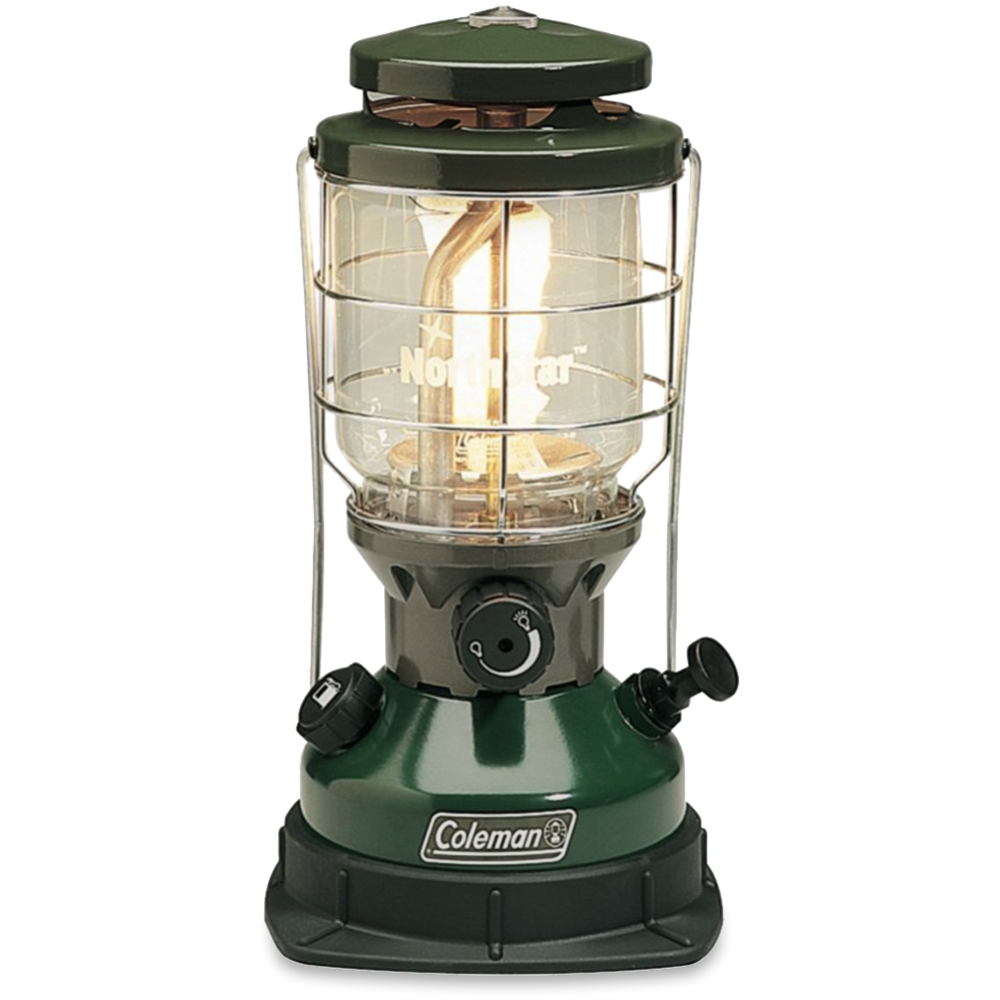 10. Coleman Northstar Dual Fuel Lantern
The Northstar Dual Fuel from Coleman is an absolute classic that has been around for years and features an old-school yet reliable dual fuel design.
It operates on either Coleman or unleaded fuel providing a total of 800 lumens of illumination for your campsite or at home during a blackout. The durable construction has a metal glass guard, a porcelainised ventilator to prevent rust, as well as electronic ignition for easy use.
Perfect for those looking for a safe, reliable and warm lighting alternative to a standard LED battery-operated lantern.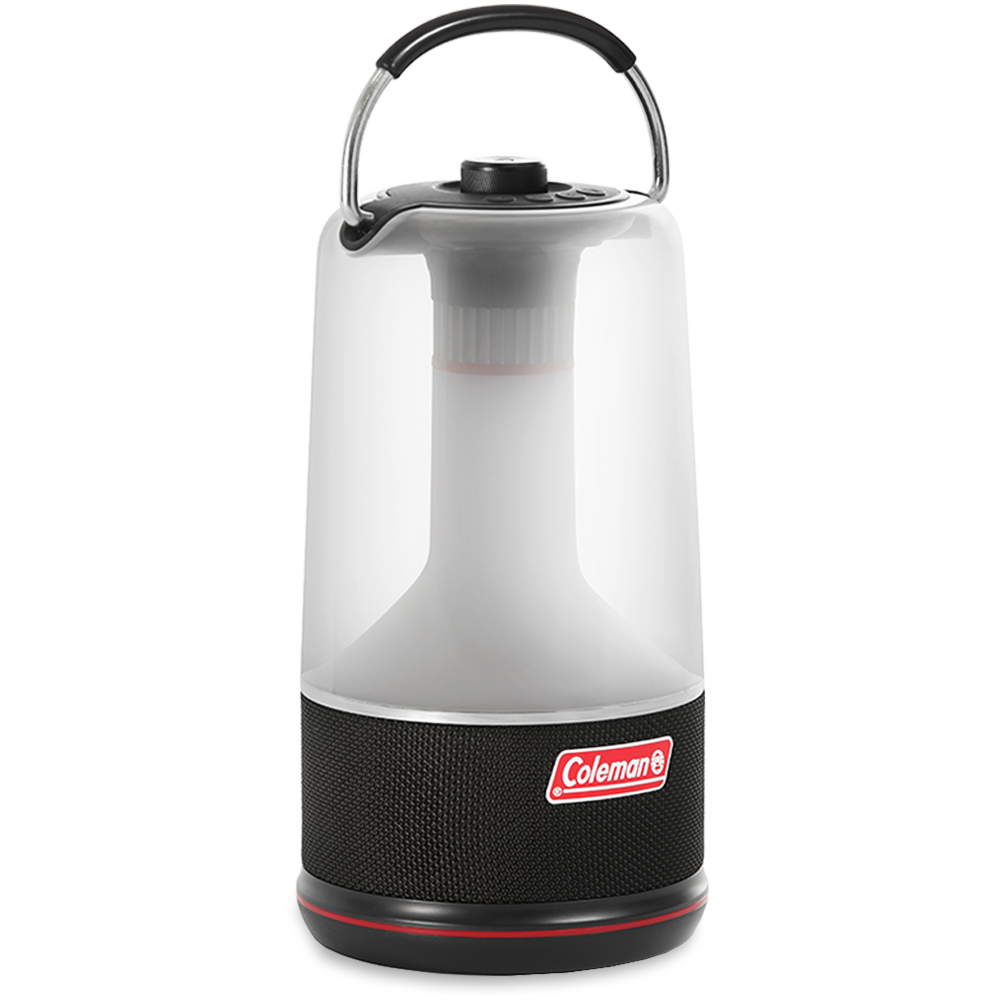 9. Coleman 360 Light and Sound Lantern
A great piece of multi-tasking gear, you can fill your campsite with diffused light and your favourite tunes with the 360 Sound & Light Lantern from Coleman.
The 360 Sound and Light Lantern features 400 lumens of dimmable light, a tough and handsome exterior, 360-degree light without shadows, and is IPX4 water-resistant.
It also has an integrated USB rechargeable lithium-ion battery and, the cherry on top – a built-in Bluetooth speaker!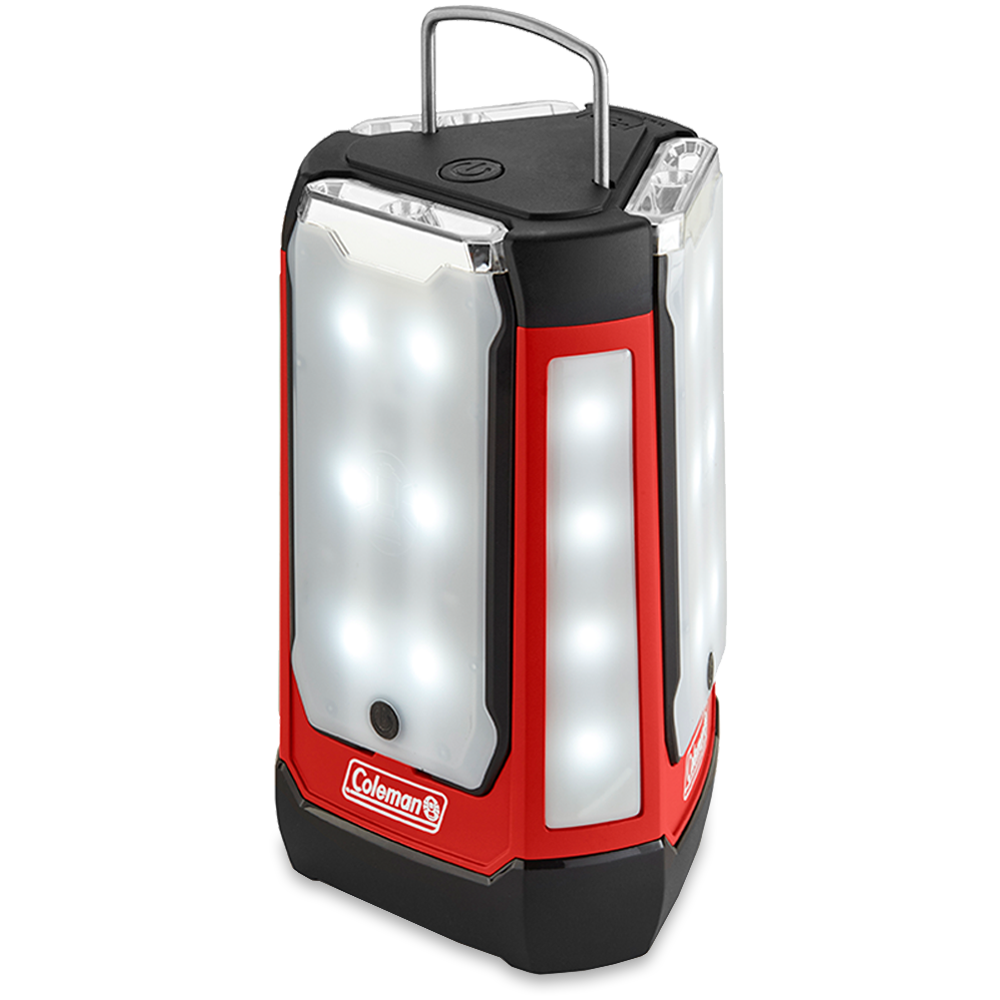 8. Coleman Multi-Panel Lantern
With 3 lights in one, the versatile and rechargeable Coleman Multi-Panel gives you bang for your buck so it's ideal for family or group camping trips.
With 3 removable and rechargeable light panels, you can use them as a lantern, or remove one from the base to use as a personal light. When you put it back onto the dock, it just automatically recharges for you too.
They're also magnetic so they can be used on your car bonnet, tent poles or anywhere else you need for hands-free lighting.
7. Zempire Luken Lantern
Petite, but packing a punch – the Zempire Luken Lantern is a rechargeable light that provides 360-degree area lighting.
Providing 200 lumens, with a dimmer switch if you need to dial down the brightness – you can set this lantern up on your camp table, inside your tent or hang it up by the foldable carry handles.
The lithium-ion battery can also easily be recharged via the USB outlets, so you can do away with disposable batteries.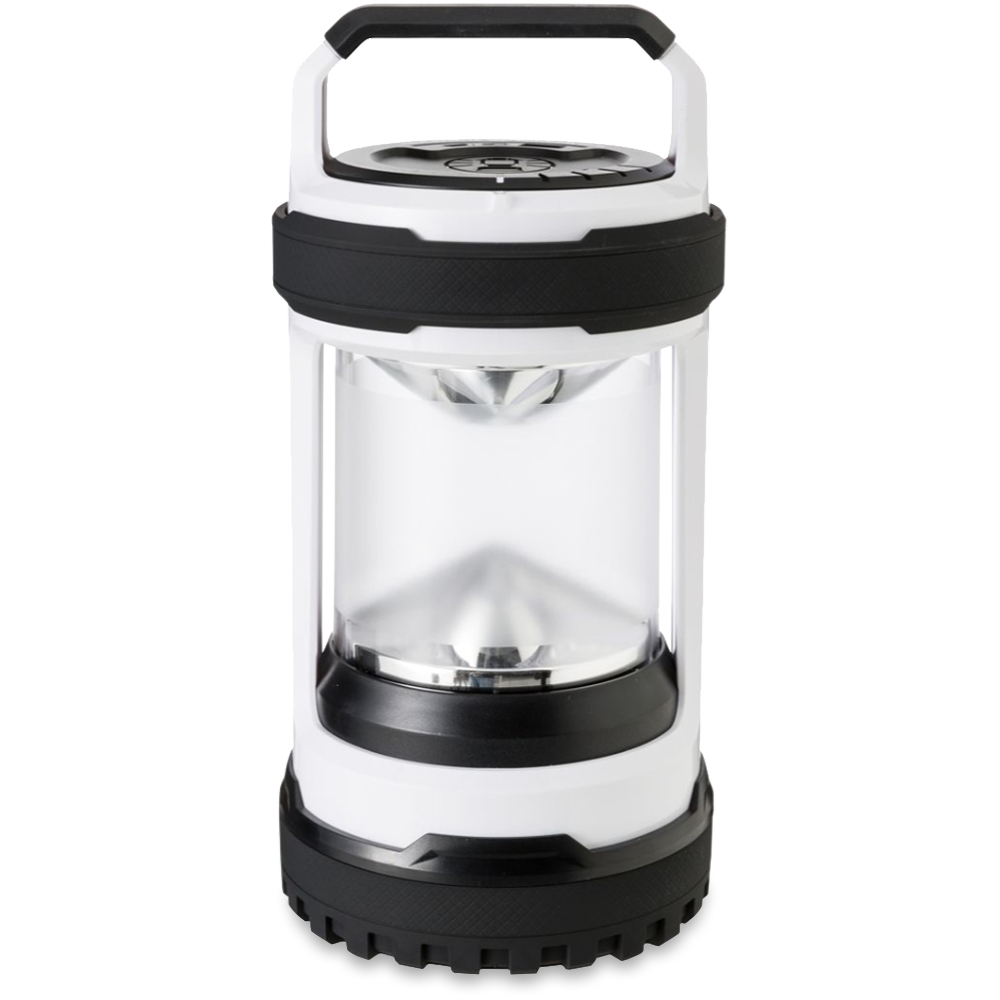 6. Coleman Vanquish Spin 550 Li Lantern
This lantern is the top-shelf version in the Coleman Vanquish range of lanterns. The 'Spin' in its name comes from the spinning top handle used to select between the four different light modes.
This is a larger format yet lightweight lantern thanks to a built-in lithium-ion battery. This is recharged via micro USB and features a USB outlet to give other electronic devices some power. It's also made tough with impact-resistant edges that meed ANSI 2M drop tests.
The Spin 550 lantern offers up to 550 lumens of light, is armed with a battery lock system to prevent battery drainage in storage and features a burly carry handle on the top and carabiner clip on the base for hanging under a shelter.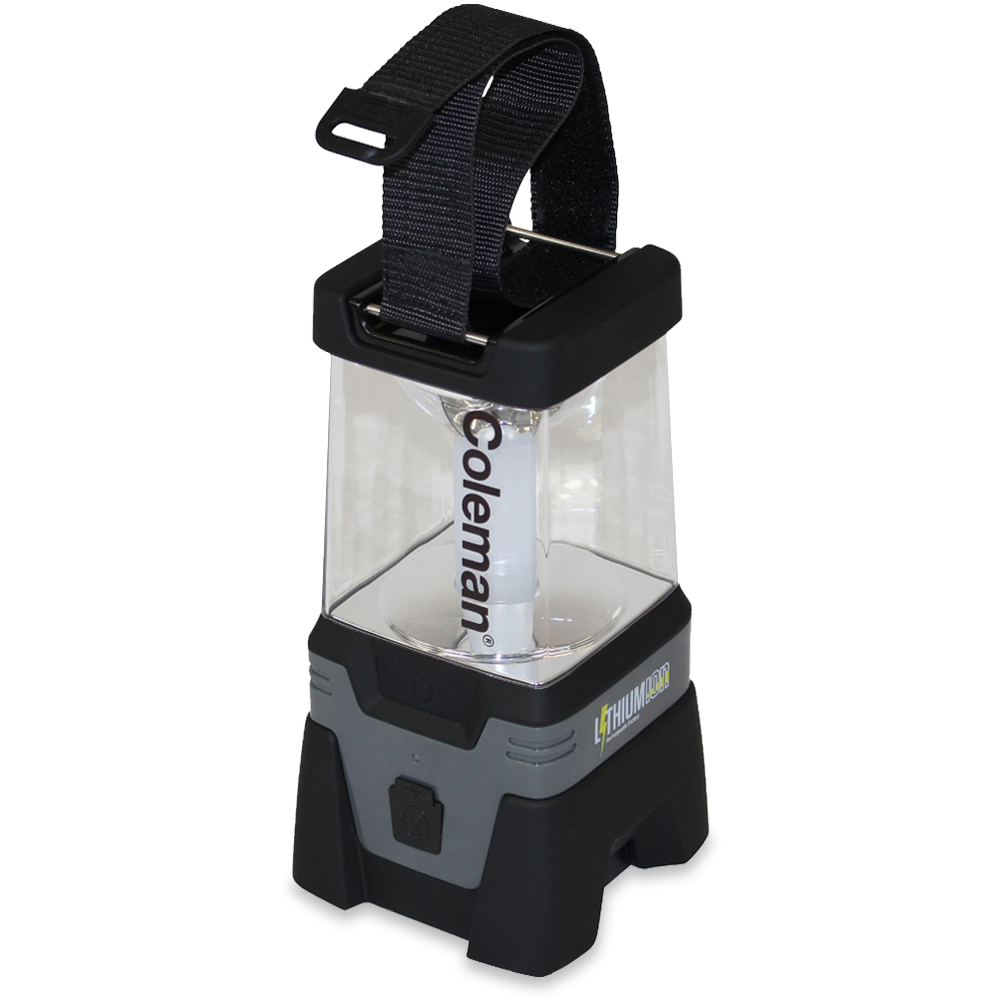 5. Coleman Lithium Ion LED Easy Hang LED
The Easy Hang Lantern from Coleman is a versatile light that gets nothing but good reviews from those who have purchased it. Its square shape is very packable and features an impact-resistant rubberised housing for durability.
The unique feature of this lantern is the hook and loop fastening strap which features two different attachment points for versatile carry and attachment options.
A fast charge micro USB port and battery indicator helps you to keep track of your power reserves, and a USB output port allows you to give your electronic devices some emergency charge. The Easy Hang Lantern is possibly the most versatile lantern in our range.
4. Primus Frontier Camping Lantern
What sets the Frontier 250 lantern apart from the rest is the number of light settings within. You can choose from dimmable natural, cool or warm light as well as a flickering candle setting so you can really set the mood.
The casings are robust and they all have durable carry handles and all feature battery life indicators.
Furthermore, the top lens can be removed for non-diffused area lighting, and there's a hook on the base for use as a tent light.
3. Coleman Lithium Ion Rugged LED Lantern
A modern take on camping lanterns with a classic look, the Coleman Lithium Ion Rugged LED Lantern has an integrated rechargeable lithium-ion battery that makes the whole lantern weigh in at just over 600g.
Operation is simple with two settings via a dial on the front delivering up to 300 lumens. This lantern has a comfortable carry handle and room to store the USB charger in the base.
It's also equipped with a charge indicator light and has a USB output so you can give your electronic devices a charge when other power isn't available. All-in-all this is a simple, affordable and functional lantern.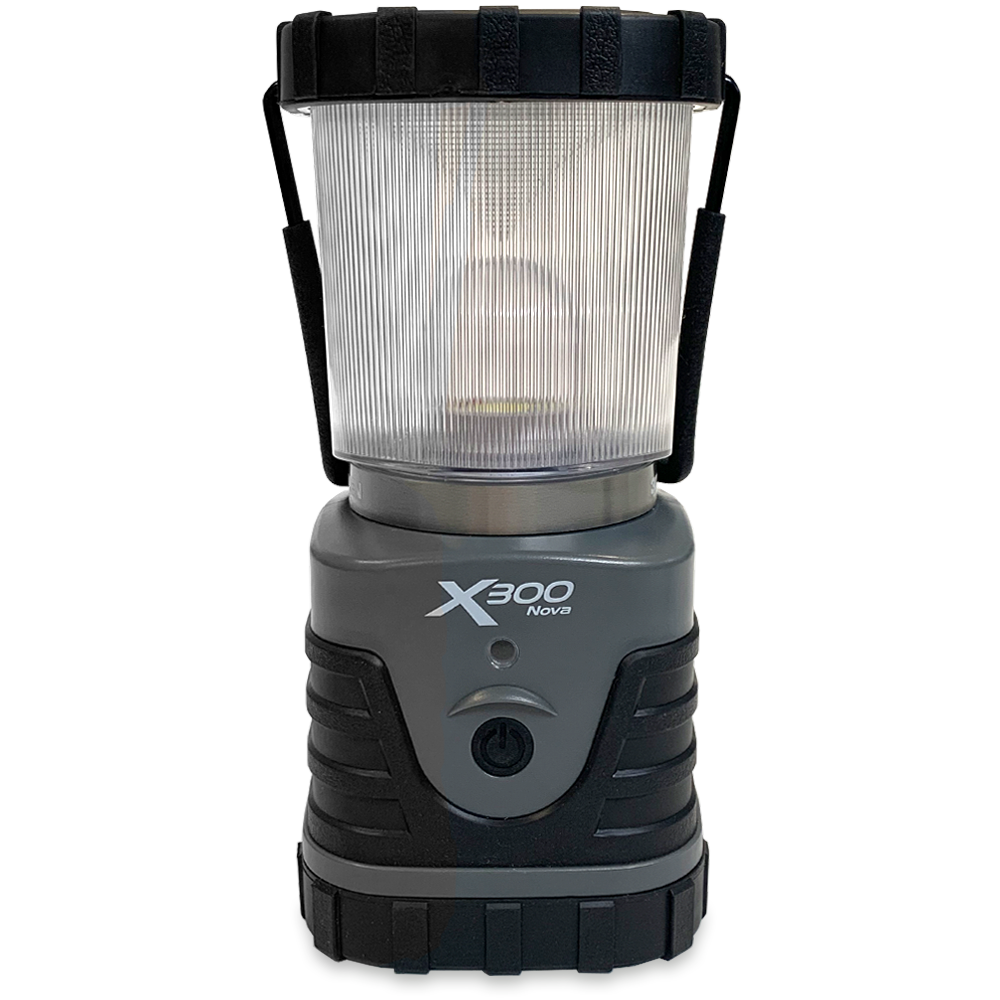 2. Companion x 300 Nova LED Lantern
This little beauty has been around for years. Powered by 3 x D cell batteries and boasting a particularly robust casing, the Companion Nova Max 300 LED Lantern throws 300 lumens of light, making it ideal for use around the camp table, in your camp kitchen or to find your way to the loo at night.
It has a large carry handle, is water-resistant and has a removable lens and a hook on the base so it can be flipped upside down and hung inside your tent.
Take the fact that the Nova Max 300 is affordable and bundle it with the above features, it's no wonder it is so high on our list.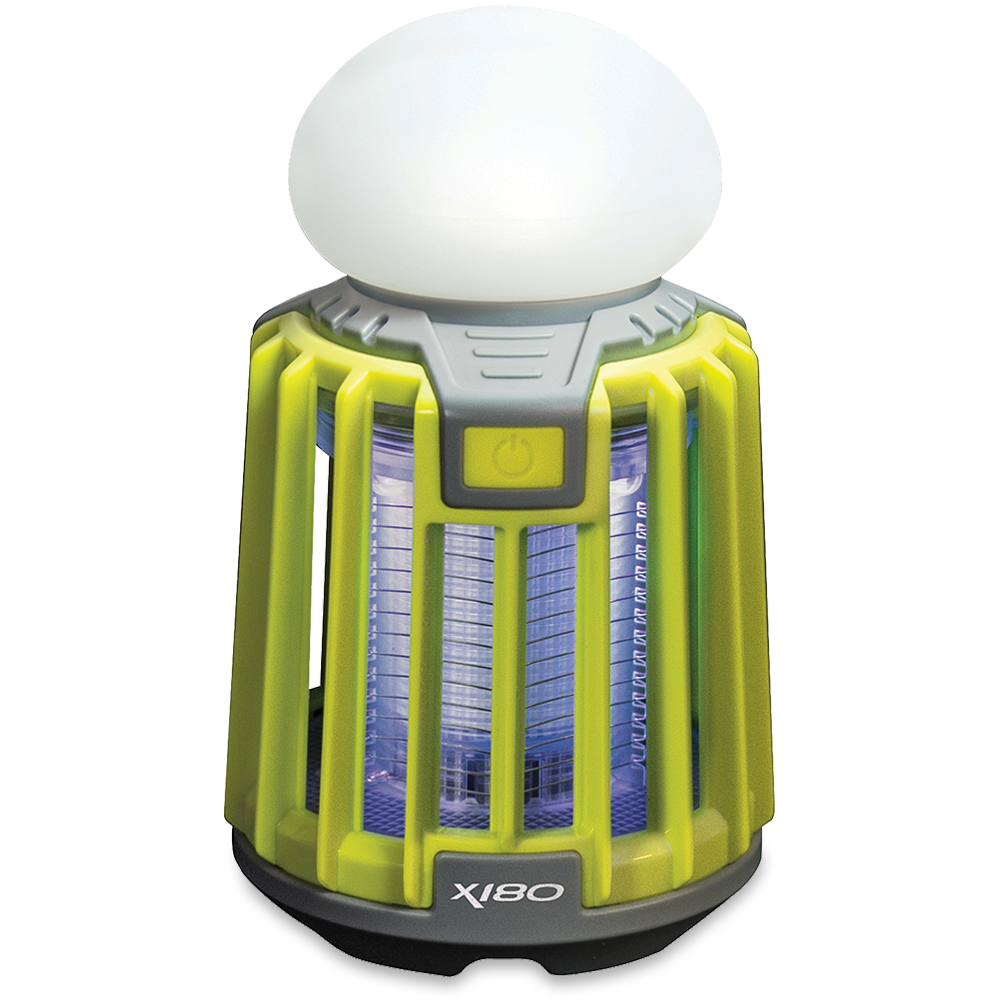 1. Companion X180 LED Lantern & Mozzie Zapper
It's fair to say that campers love a multi-tasking piece of gear, which is probably why the 2-in-1 Companion X180 LED Lantern and Mozzie Zapper has snagged the number one position this year.
It's got a built-in lithium battery which can be easily recharged via USB cable, 3 light modes, 360° illumination and up to 180 lumens on high.
This lantern comes with non-toxic and replaceable mozzie attractant tablets which attract mosquitos and zap them with the UV LED zapper function. A great multi-tasker for warm summer nights out camping.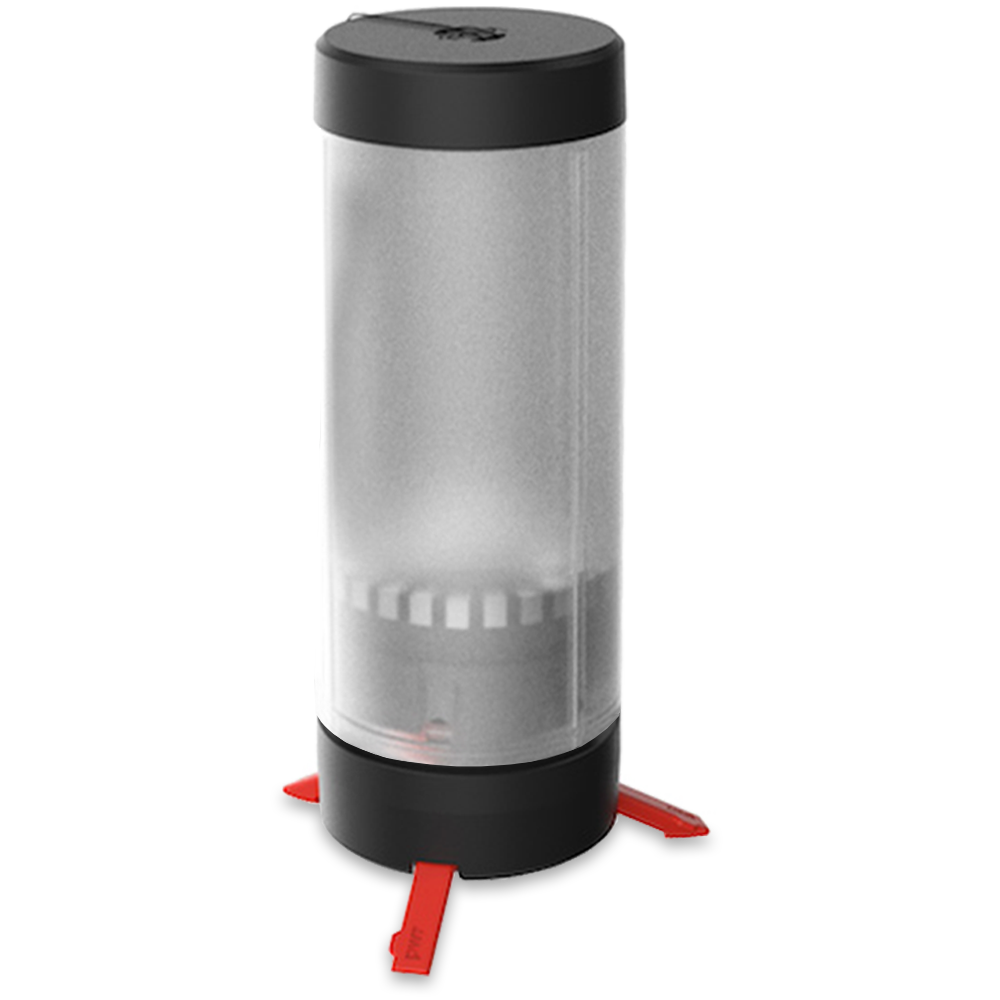 What to look out for next year – Knog modular lights
The Knog range has been introduced to our catalogue in recent times and has proved to be an intriguing and unique option for lighting your campsite, amongst other things.
The range is modular, with power banks, lantern skins and flashlights and more which can be interchanged or customised depending on your lighting or power needs.
These are a little more technical, with an urban edge that allows the gear to be suitable for your everyday adventures as well as your camping trips.
What's your preferred camp lantern?
About the writer...
Trekker, surfer, climber, mountain biker, runner, camper. Participator in most things… master of none.
Joined back in March, 2013