Camping used to be simple. A two man tent, a couple of bags with essentials, a fridge with some food and beer, cooking gear, two seats, and a table.
We'd sometimes drive as far as the 4WD track would let us before packing our rucksacks and walking the rest of the way to some far out remote location away from anything remotely civil.
What changed?
Then our beautiful daughter came into the world.
That's okay. We've lost a bit of space on the back seat for a child restraint and box full of toys, we need more space to sleep and more room for food and drink, we're still going camping. I'll just have to embrace some changes – not push as far.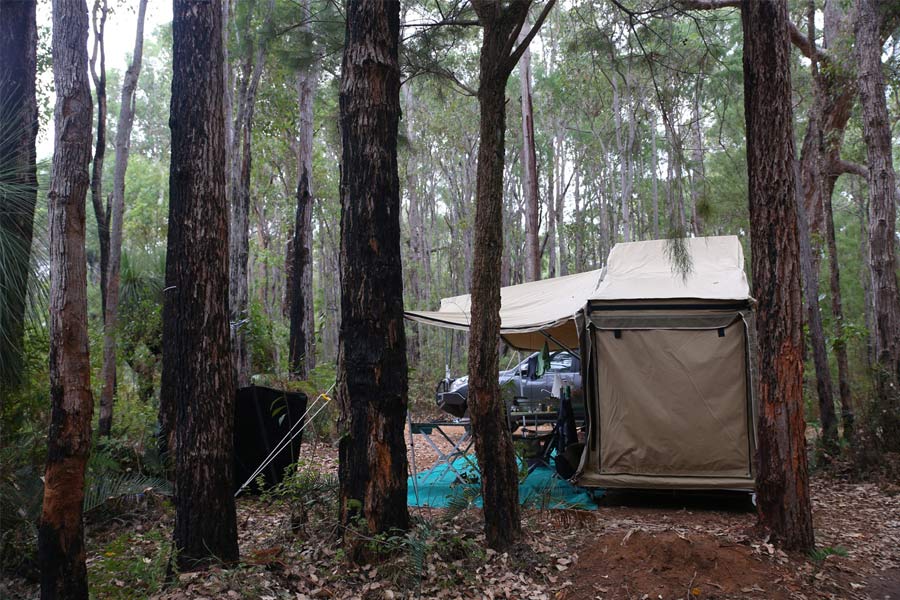 As your family grows, your car, tent, and kit will grow too! Image: Robyn Jay, Flickr
So we upgraded to a family dome tent, another camp mat, and sleeping bag. And added an icebox to our kit.
Then we realised we need to provide more shade to make things comfortable during the day, and if everyone is going to enjoy camping we need seats for everyone and to upgrade the bush toilet.
Add a 4WD awning, another camp chair and a toilet seat.
Three years on and our family becomes four with the birth of our second daughter.
Then our family grew again
Now we've lost all the back seat space to child restraints, and toys, toys, toys. We need to take the port-a-cot, more food, more water, another bag of clothes, and more facilities to store rubbish.
The boot is full and it's taking a long time to tie everything securely onto the roof rack!
Add a rooftop bag.
Surely that's enough, we may need to add another camp chair in the not too distant future, but I can accommodate that on the roof.
Turns out young kids don't like creepy crawlies, and I've avoided the topic of my wife being attacked by mosquitoes every evening for far too long now.
I must embrace change, so we added a mesh room that clips in under our 4WD awning.
Our current set up
Now, by the time I've set-up a family tent, three mats, a port-a-cot, dug a bush toilet, checked bush toilet for stability, extended the 4WD awning, attached the screen room, set-up the camp table and chairs, created a camp kitchen and conducted a full pest inspection of the campsite to ensure we are as free as we can be from anything resembling an insect, I'm well and truly ready for a beer.
What used to be a 15 – 20-minute set-up that took equally as long to pack, is now an hour long set-up that takes an entire day to prepare for!
But I wouldn't have it any other way. Watching kids explore their surroundings, observe the resident sleepy lizard, do some stargazing and wake up to the sound of birds are some of the best things in the world.
And it's not like I'm in a rush to set things up anyway.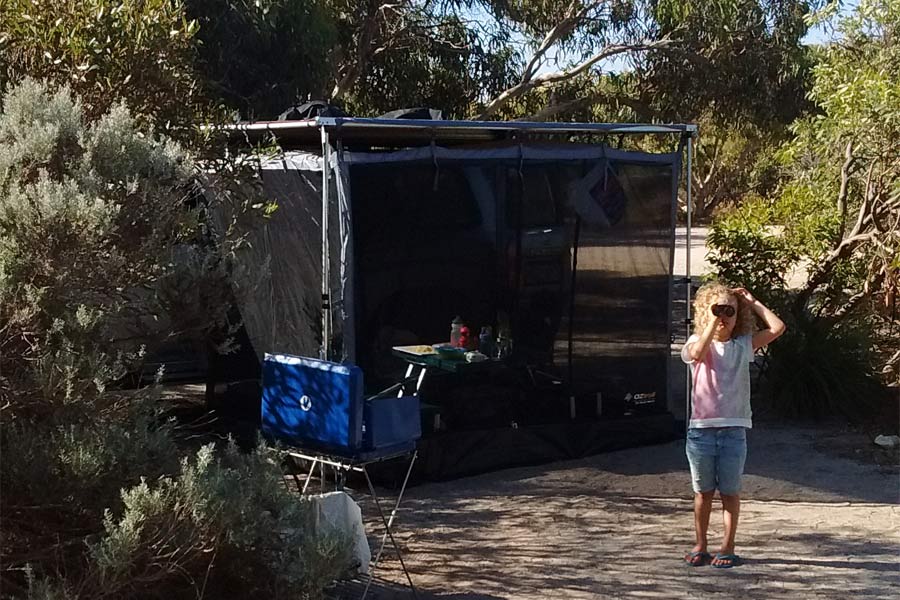 Yep, that's the mesh room attached to the 4WDs awning. Pesky mozzies!
What's in store for the future?
I'm pretty sure I'm at my maximum capacity at the moment, at least I hope so. We have everything needed to make all of us comfortable camping anywhere.
I guess as the kids grow up we will regain some vehicle space again until it is just my wife and I touring across the country, but we may need to re-visit our sleeping arrangements as we get older!
Don't need to worry about that yet though!
How much has your camping set up evolved in time?
About the writer...
Joined back in March, 2013