Over the years, you do learn a thing or two about camping and the outdoors which is why we've decided to put our heads together and share them with you to make your outdoor adventures that little bit easier.
Print it out, fold it up and keep it in your glovebox, here is the ultimate list of camping and caravanning tips.
1. Travelling to remote areas
Travel with at least one other vehicle and consider sat phone or PLB if you're heading into a remote area.
2. Camp Kitchen
Keep your camp kitchen organised by using a plastic shoe holder/hanger as a holder for all your spices and other condiments.
3. Hydration storage
You can never be too careful when it comes to storing water, so don't keep all your eggs in one basket. Store water in different containers in case one breaks.
4. Protect your glassware
If you like to take proper wine glasses with you on a trip, a good idea is to place them upside down in stubby holders when you hit the road – that way they're less likely to break.
5. Cleaning up
Have extra garbage bags on hand, to not only clean up after yourself but the whole area if you see a mess.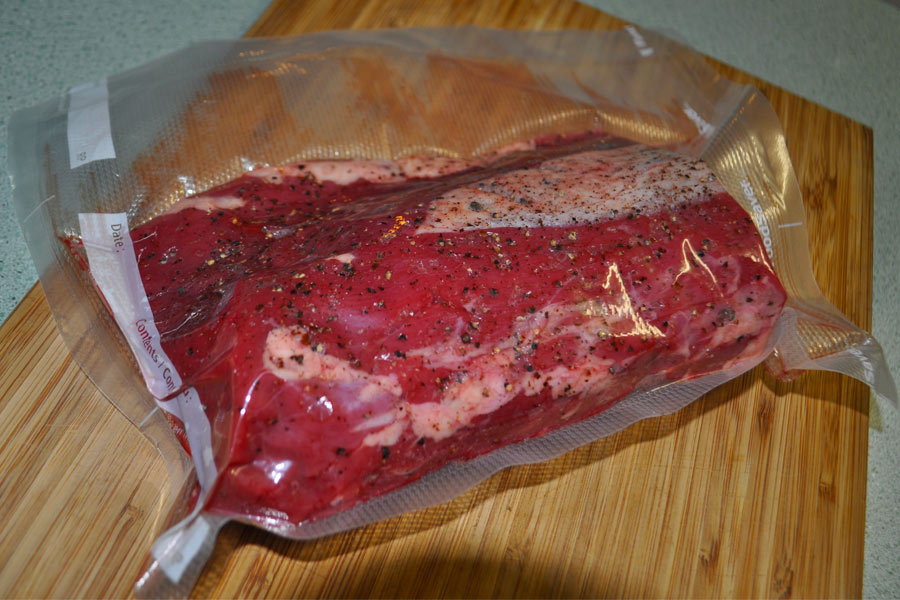 Vacuum seal meat and veggies for longer lasting food and more space in your freezer. Image: Shay Bosworth. 
6. Keep your food fresh
Keep your food fresher for longer by vacuum sealing it. This technique also helps to reduces space, and you can save on precious space in your freezer.
7. Lighting
A couple of small solar powered garden lights are great for a camping exterior night light, as they'll light up areas around your tent to prevent you tripping over pegs and guy ropes in low light conditions.
8. Cooking on the BBQ
We all love a food breakfast of bacon and eggs, but if you can't spare the weight or space for egg rings – use a slice of capsicum as an alternative for frying eggs on the BBQ.
9. Fuel for your fire
It's always better for the environment to take your own timber for the campfire. There's no need to cut down trees unnecessarily, as it will deplete natural resources in the area.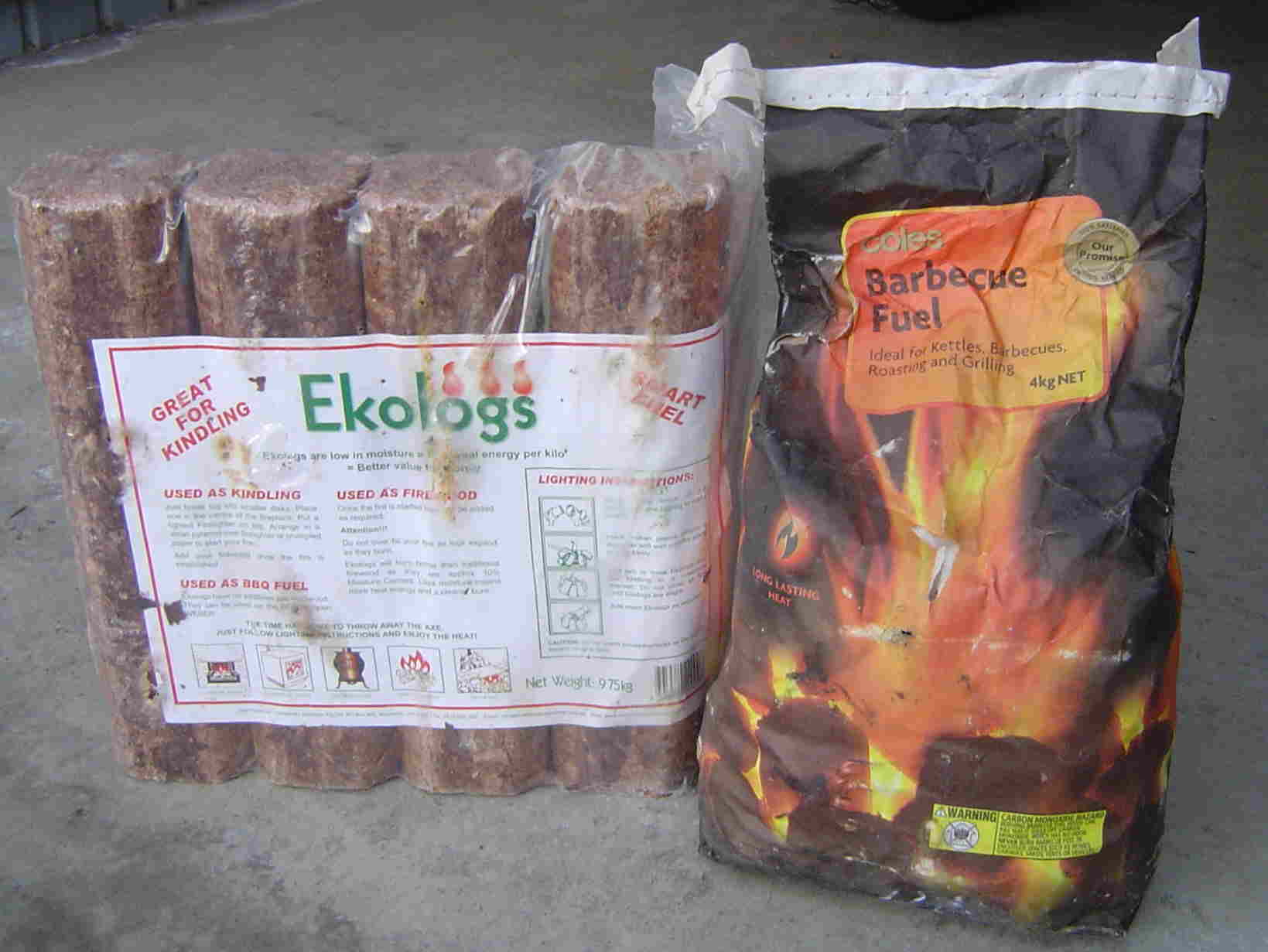 Taking some Ecologs, or some timber from home will prevent local areas from depletion. Image: Barry Peters. 
10. Camp etiquette
Be mindful of how much noise you make – especially late at night, and early in the morning.
11. Keep it light
If you don't need it – don't bring it! It'll be easier on your vehicle and will make packing up faster as well.
12. Protect the ground when cooking
Place a piece of cardboard or wood under gas bottle will prevent the grass burning.
13. Keeping food and beverages cool
To make your food and bevvies stay fresh longer, turn on your camping fridge 24hrs before departing to give it a head start, and load with already cold items.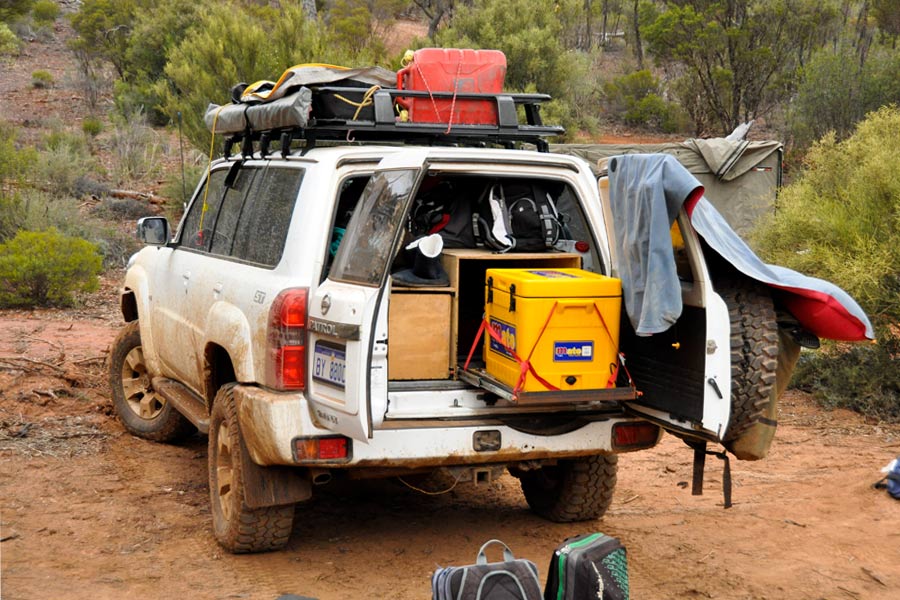 Start your fridge the day before and chill your food to keep your food fresher for longer. Image: Aaron Schubert. 
14. Keeping canvas mould-free
If your canvas gear is smelling and looking a little worse for wear, a way to clean the mildew off is to add some bicarb soda to wet sponge, wipe on, wipe off, and then rinse.
15. Pegging out tent on hard ground
Try long coach screws/bolts instead of pegs and a battery operated drill to put them in.
16. Carry some rope
Throw a length of rope over the awning and peg down to prevent flapping.
17. Make your pegs more visible
There's nothing worse than stacking it because your foot got caught on a peg staked into the ground. A way around this is to paint the top of your tent pegs white – as it makes them easier to see in dirt, grass or at night.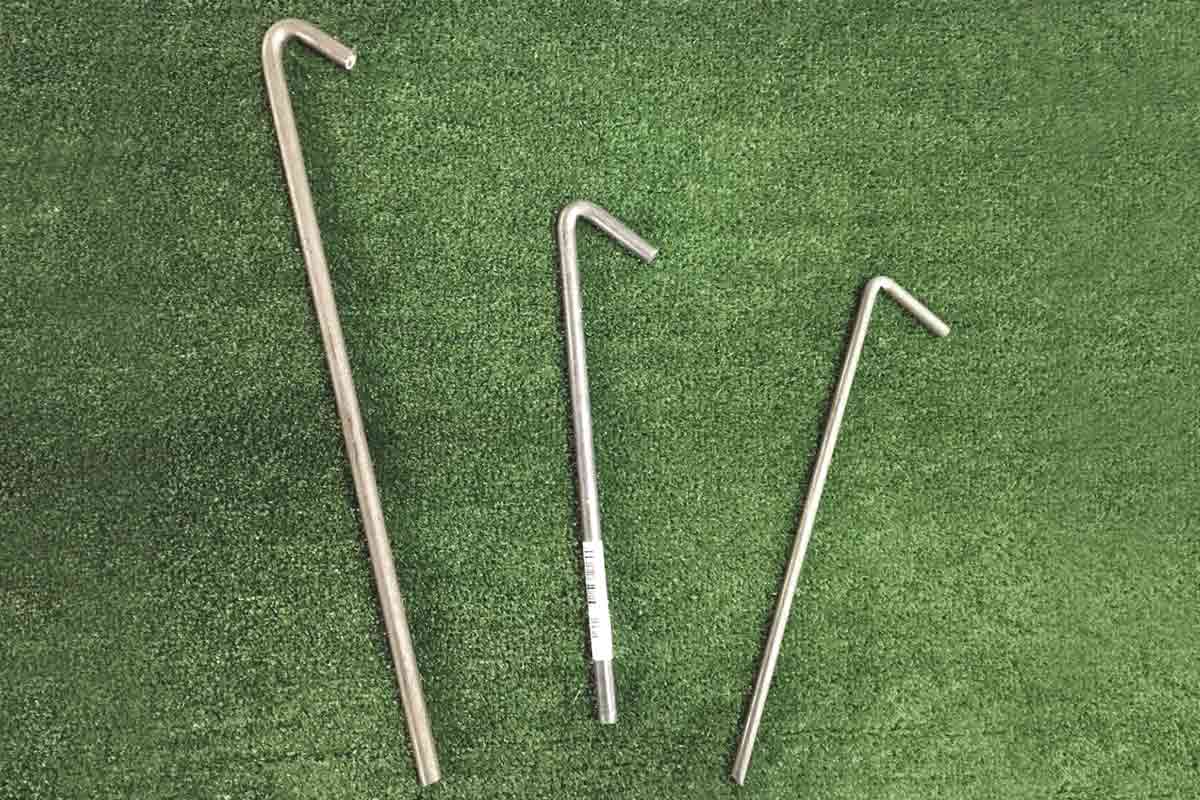 Paint the tops of your pegs to make them more visible at night.
18. Organise the keys to your gear
Have all of your keys cut in different colours, that way you can identify them all at a glance – especially in low light.
19. Starting a campfire
if all else fails, corn chips will help you get a campfire started.
20. Label your gear…carefully
Do not mark your keys, shower bag, belongings with your home address – use your phone number or car and caravan registration to be on the safe side.
What are your best caravanning and camping tip? Let us in on them in the comments below.

About the writer...
Experienced video production for over 40 years … love it!
Camping and caravanning … live it!
Joined back in December, 2013