We must admit, when the JanSport representative waltzed into our store with a swag of trendy looking backpacks that, when spread out across the office floor looked akin to a painting by Leonid Afremov, we were a little sceptical.
What with our range of packs being of a particularly 'un-hippy' appearance in monotone colours and loaded with technical outdoorsy features.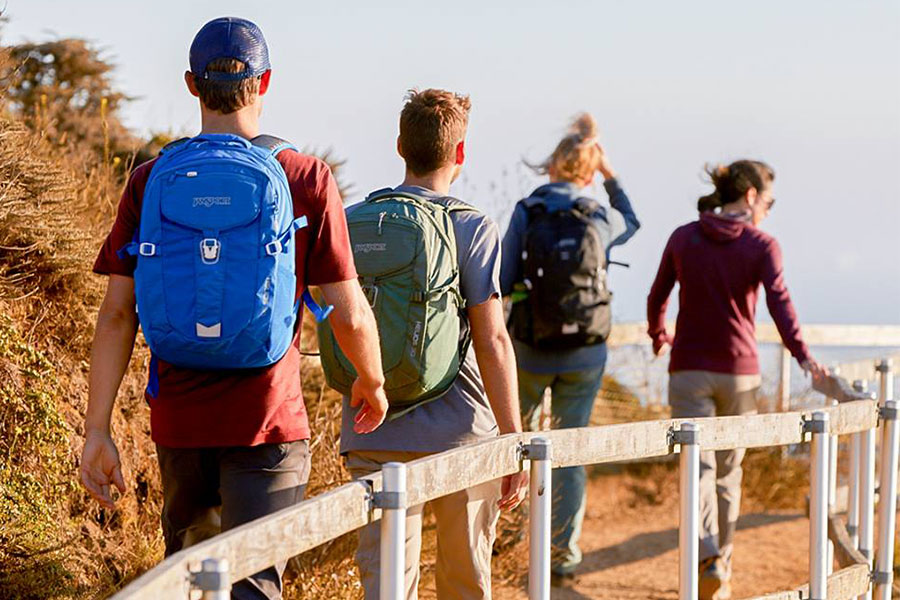 Our office floor looked something like this with a sea of JanSport backpacks on it. Image: Jansport
But we were soon converted.
As it turns out, while the typical JanSport owner is an up-to-the-minute, urban loving hipster that would generally choose a pack based on colour and style, the materials and quality craftsmanship that go into JanSport backpacks make them ideal for urban loving hipsters that also like to hit the trail at the weekend.
The JanSport range
On top of that, their range is huge. From the basic Superbreak with its simple styling and heavy duty materials and the Hatchet with a classic 'old-school' rucksack appearance. Right through to their range of large multi-day and guiding packs.
Each model is unique in both styling and features, so you can choose something to fit your day – or one for each day of the week!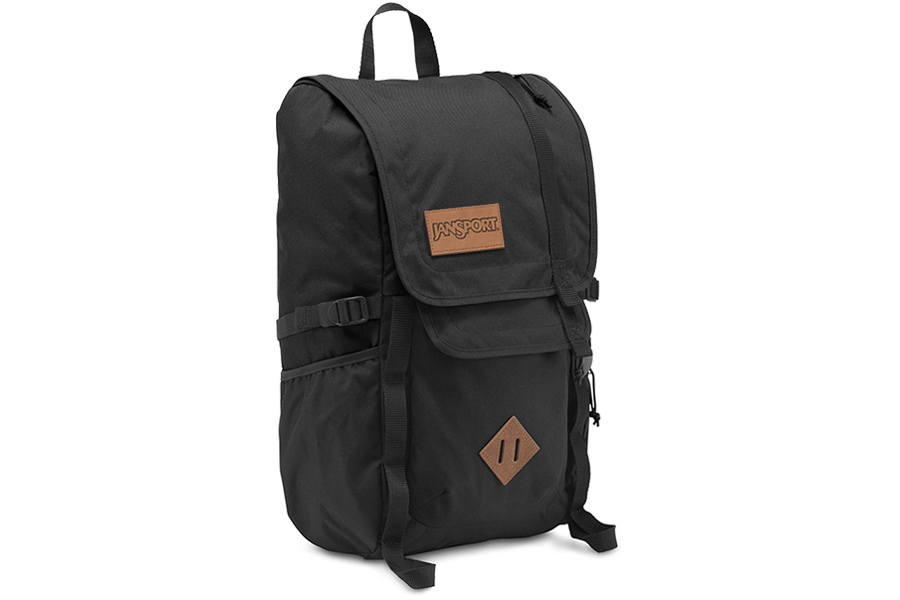 The JanSport Hatchet. Looks kind of like an old school climbing pack, right? Image: Jansport
Organiser panels for stationary, smartphones, tablets and padded sleeves for laptops feature across the range along with zippered accessory pockets aplenty to keep your lifestyle organised.
Origins of the brand
Murray Pletz and Skip Yowell founded JanSport and started making packs back in 1967. The company's vision is to relish the journey: the discovery of fun, freedom and adventure.
Since their inception, JanSport has become a bit of an institution. One loyal customer has resorted to dating her JanSport, and you can even buy a giant human size JanSport! This one didn't make the range at Snowys though.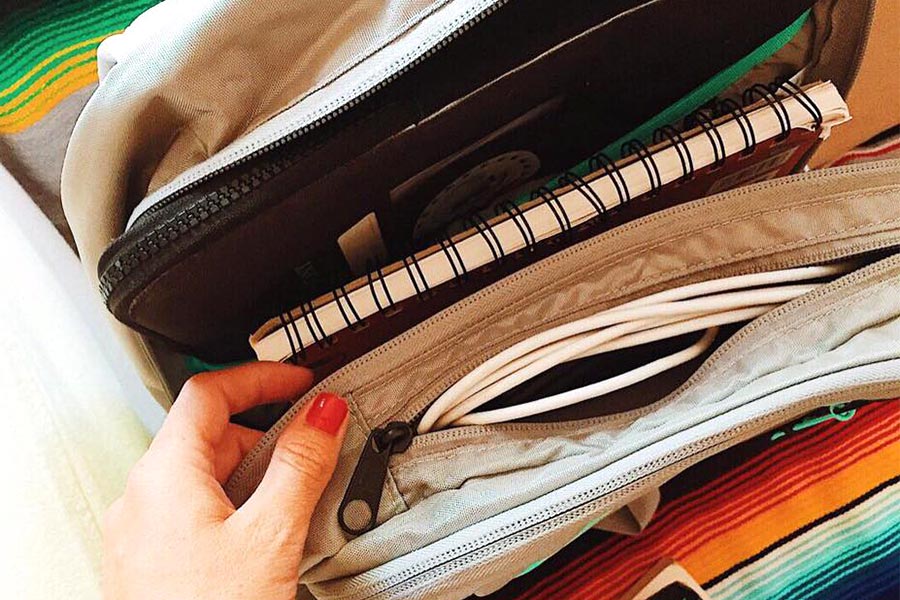 You can really fit a few textbooks in this JanSport pack. Image: Jansport
High-quality materials including Cordura, heavy-duty 600 denier polyester and suede leather in their products ensure your JanSport is with you for life, to back this up they come with a lifetime warranty.
What do we think?
So we have let our chic sideshow and have become lovers of JanSport at Snowys. They are a quality range of backpacks that hit the balance between function, quality and style right on the head. Check out the JanSport range, and choose a colour to suit your lifestyle.
Own a Jansport backpack? What's your favourite style?
About the writer...
Joined back in March, 2013