Doing your business in the bush is … serious business. Back in civilisation, it's something we take for granted but when you're off the beaten track going to the toilet is something you need to put a bit of thought into, even if that thinking takes you to a place a bit more primitive.
The many options that are now available
Yes, there's all sorts of new fangle technology available now to make doing a poo in the bush more pleasant. These nifty camping thrones include the caravanners favourite, the Portapotti; Jimmy's rustic looking Thunderbox, and simple little holey seats you can use with a bag or positioned over a suitably sized hole.
But what if you can't carry one of these with you?
These are all well and good and are certainly advisable, in conjunction with a toilet tent, when you're camping near others, or in areas where you must tread lightly, but what about when you just need to go or have hiked 20km up a track and have your life in a backpack?
Well, we have put together an informative infographic with the ins and outs (pardon the pun) of toileting in the bush. Oh, and don't forget to pack the dunny paper!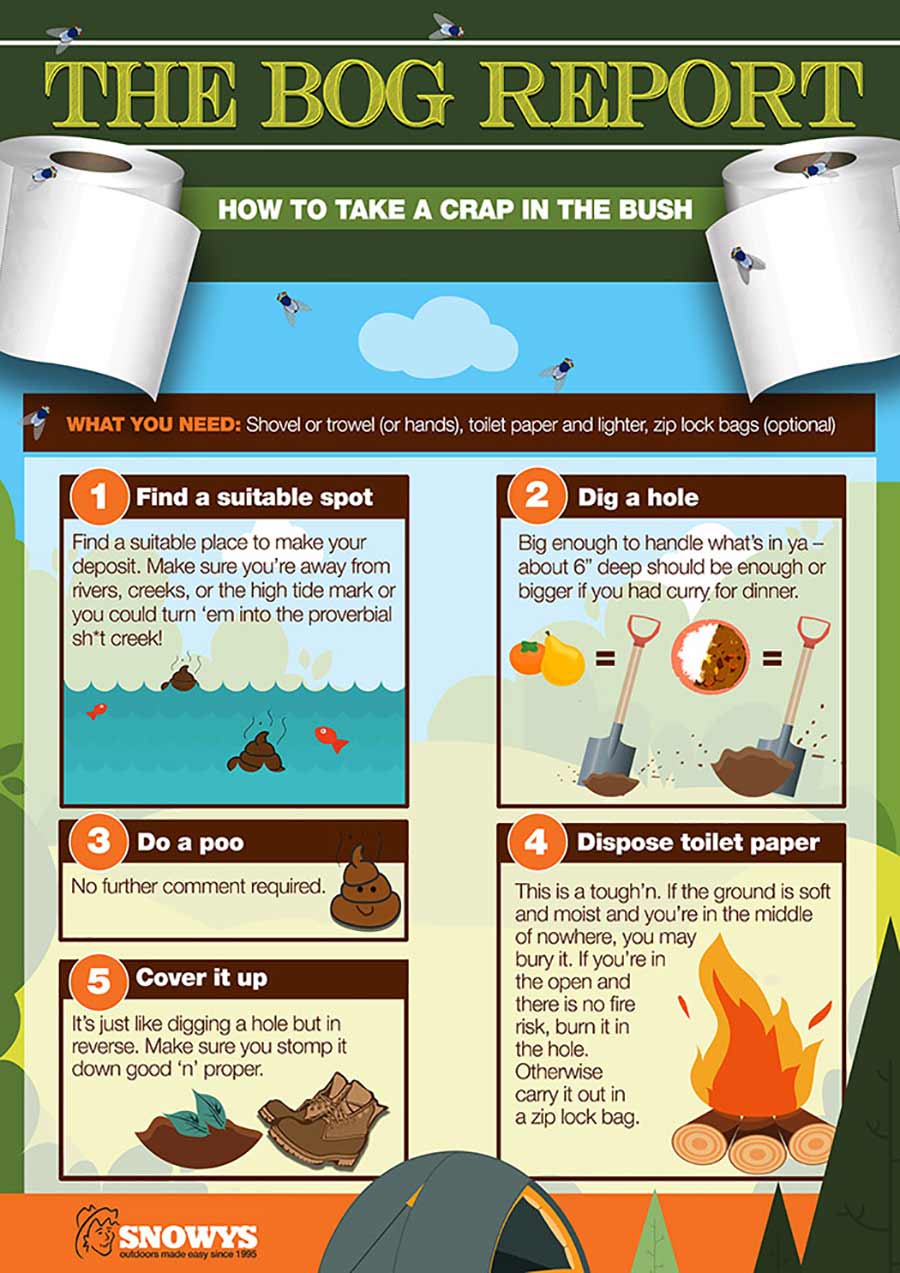 Print it out. Give it to a friend that's new to camping! Or share this infographic on Pinterest.
Dare I ask – do you bury, burn, or pack out your toilet paper? 
About the writer...
Joined back in October, 2015