If you're not the biggest fan of being stuck in a shopping centre, with Chrissie carols blasting, and families crowding around you lining up to take a photo with Father Christmas – then check out our Christmas gift suggestions from the comfort of your own home this year.
We've combed through the bestselling bits of gear that our customers have been loving over the last year, to make it a no-brainer to find a gift for your loved one.
If you're looking for a present for your outdoorsy partner, mum, grandma, daughter, sister or friend – then check out our guide below.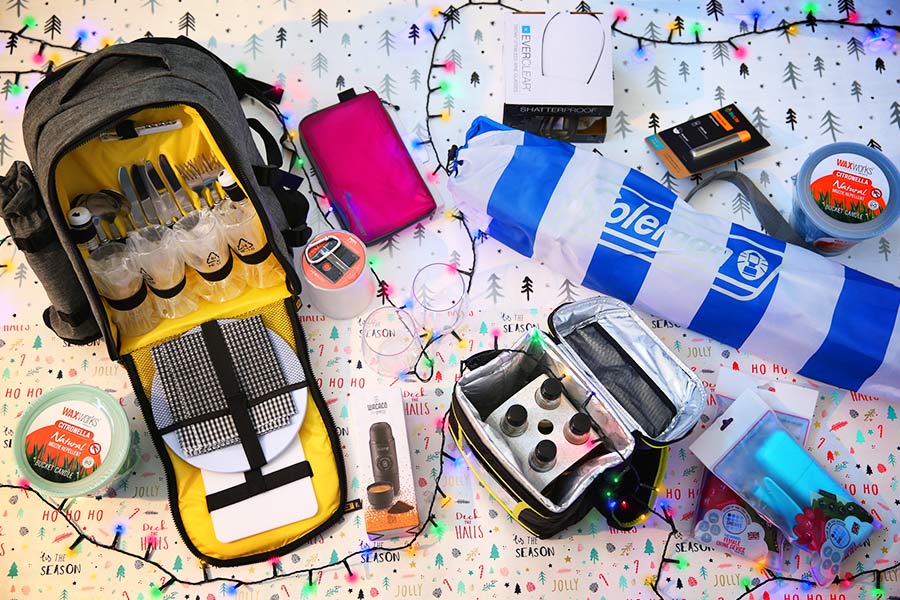 If you need some ideas for gifts to buy this year, then keep on reading!
UNDER $20
1. Luci EMERG Lantern
The Luci EMRG Lantern from MPOWERD is a nifty little game changer perfect for hikers, campers and adventurers alike. Durable, waterproof and solar-powered – this pocket-sized light packs flat and also has low, high, red, SOS and 1-second flashing modes.
Clip it up inside a tent, pop it in a glovebox for emergencies, or on the back of a pack – this handy lantern is an excellent little stocking stuffer.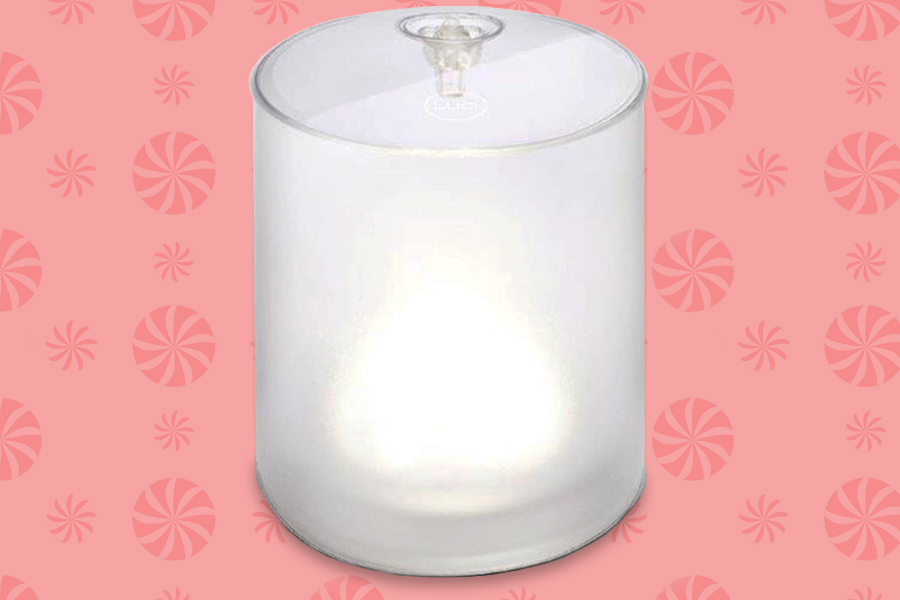 Just charge it up, and the EMERG is ready for illumination. Image: MPOWERD
2. Aspen Waist Bag
We reckon bum bags are making a comeback this year. The Aspen Waist Bag from Caribee is just right for chucking keys, phone, cards and perhaps a tidy bag for the dog and heading out for some fresh air.
It's also useful for holidays when a carefree yet secure bag for carrying essentials is needed. The Aspen bag is an ideal Kris Kringle gift, particularly if you don't want to spend a fortune on someone this Christmas.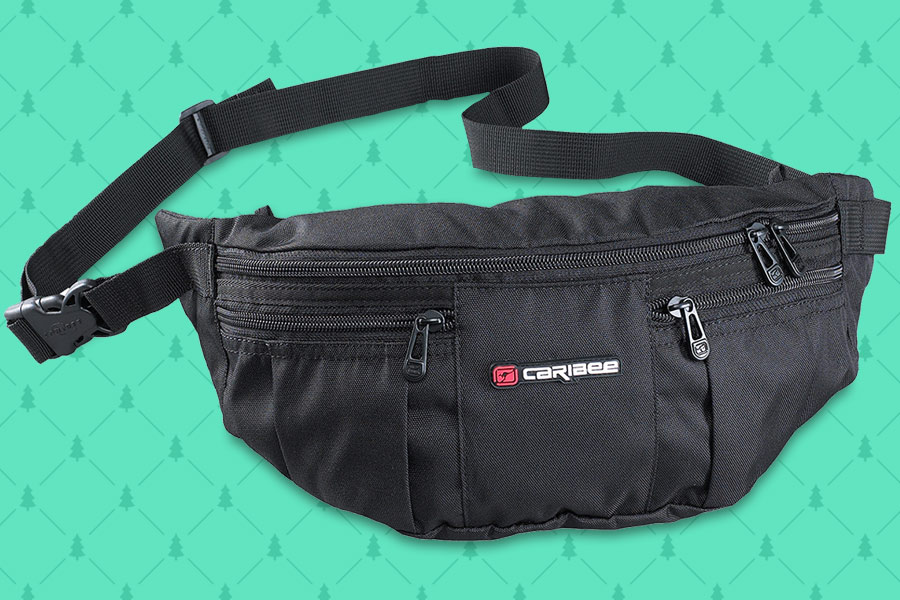 This bag is nice, different, and unusual…Image: Caribee
3. See Travel Pouch
For the traveller who is always flying around for work (or fun), the Toiletry Pouch from Sea to Summit is a practical gift to help with organisation.
The See Pouch stands up when in use, packs flat for storage, and has a clear front panel so you can see exactly what's inside. This also means you don't have to transfer the contents into a clear Ziploc bag for security!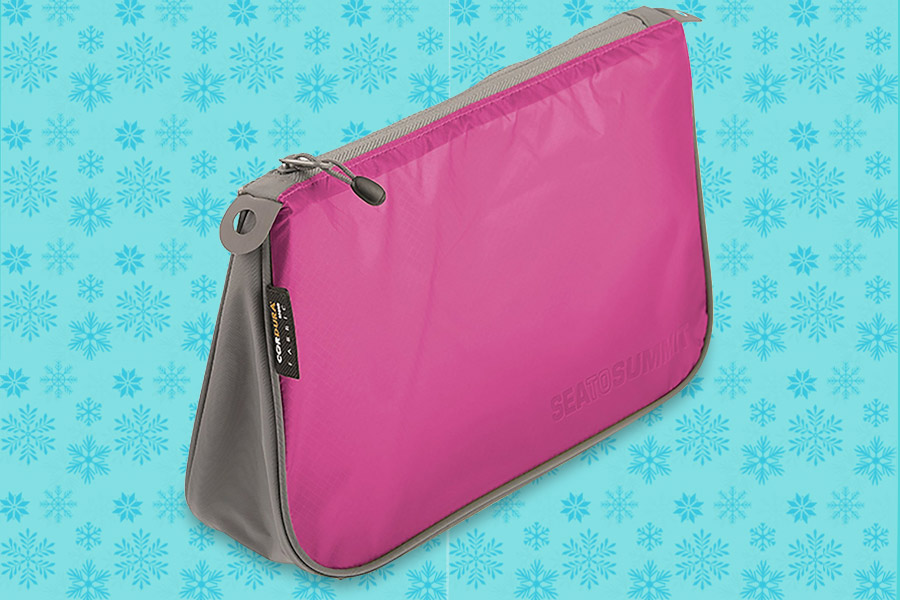 Pop your bits and bobs into this convenient little pouch. Image: Sea to Summit 
4. 9 Can Xtreme Soft Cooler
Whether they need to keep their lunch chilled, or some drinks for a friend's barbeque or get-together – the 9 Can Xtreme Soft Cooler from Coleman is perfect.
This cooler can retain ice for over 24 hours at temperatures of 32° as it has 12mm closed cell foam insulation – so you can rely on it to keep its contents fresh. It's also got an antimicrobial treated liner, heat welded seams, and tear-resistant fabric.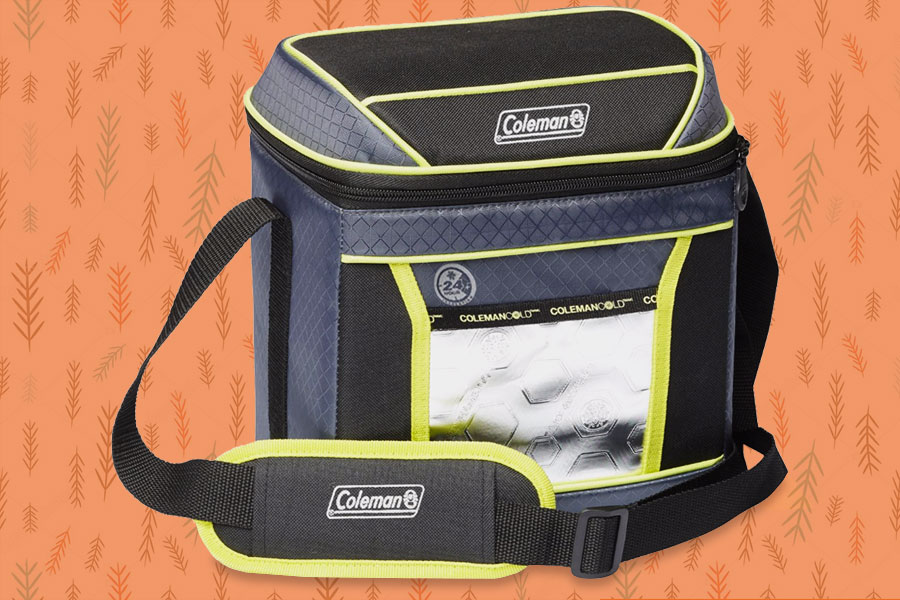 This insulated soft cooler will be useful all summer long. Image: Coleman Australia
5. Bucket Candle
If you know someone who enjoys throwing the odd evening shindig out on the deck, help them add some nice ambient lighting, and keep mozzies at bay with the Citronella Bucket Candle from Waxworks.
This bucket candle is made using citronella essential oil, which is a natural and non-toxic mosquito deterrent and has a burn time of 60 hours. With a range of fun colours available, it's ideal for camping or entertaining.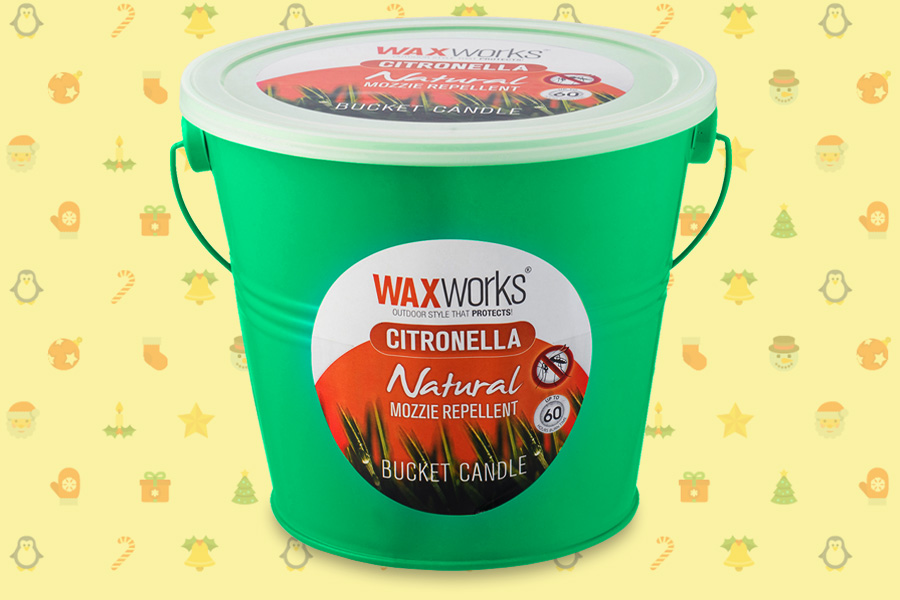 This candle is a practical and atmospheric way to keep mosquitoes away. Image: Waxworks
UNDER $50
6. Everclear Tritan Stemless Wineglass Set
It can be wine-time anywhere you go, with the Everclear Tritan Stemless Wineglass Set. Made from Tritan copolyester, these glasses are virtually unbreakable – so they're appropriate to take on the road. You can even bust them out for a backyard barbie, or around the pool. That way you don't have to worry about any butterfingered guests drinking one too many Chardonnays, knocking over a glass and smashing it.
Best of all, these wine glasses look and feel like the real thing – so no-one will even notice the difference!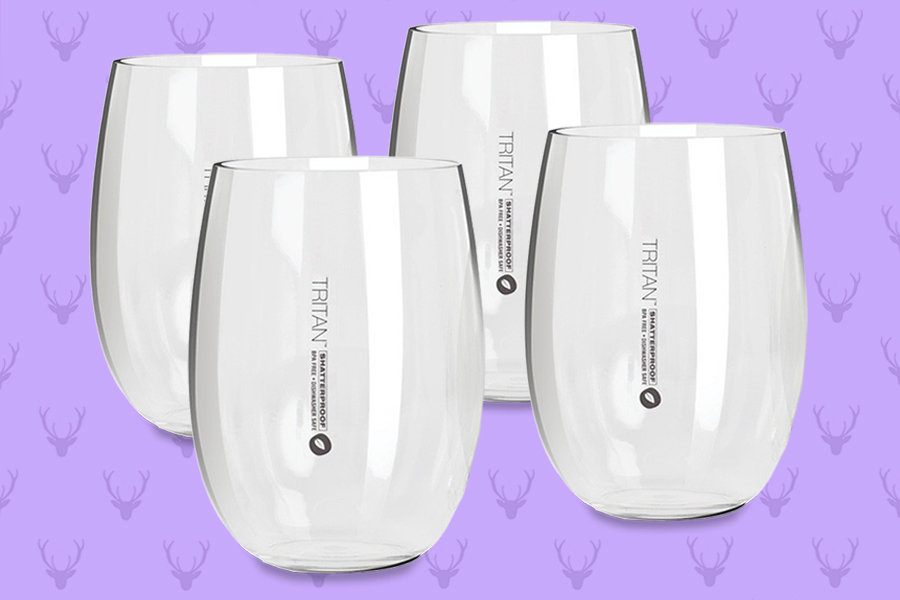 Grab a few durable stemless wine glasses for camping or home use. Image: Everclear
7. Merino Wool Buff
A Merino Wool Buff is a stylish outdoor staple, that can be worn multiple ways to keep you warm in the cold, and wick away sweat in the heat.
Made from 100% merino wool, it's antimicrobial, feels soft against the skin and is seam-free for extra comfort. With a range of snazzy colour combos available, they're a versatile gift for anyone – whether they're a camper, hiker or traveller.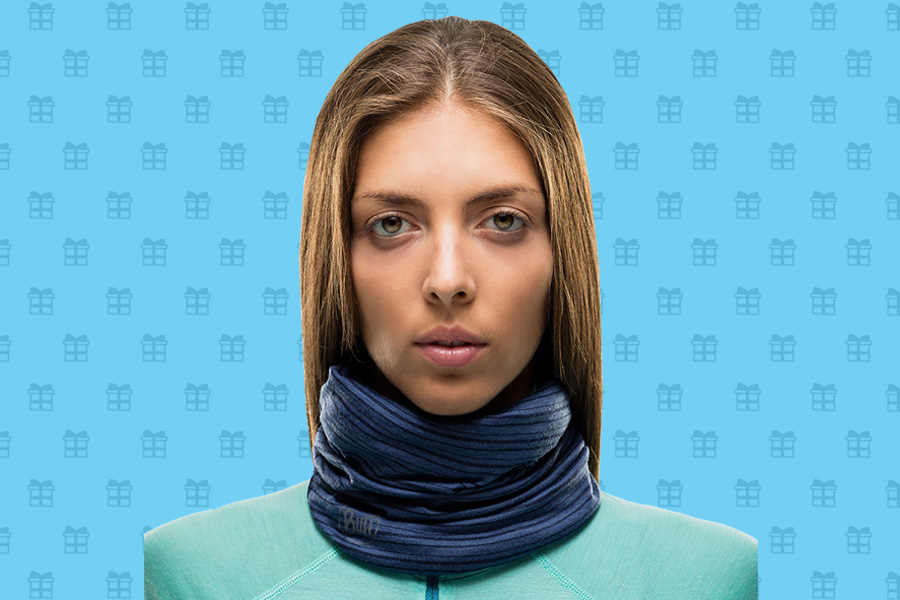 A Buff is a scarf, neckerchief, headband, and balaclava all-in-one! Image: Buff
8. Low Sling Chair
For the beach-lover, concert-goer or sports-fanatic in your life, the Low Sling Beach Chair will be an unreal Chrissie pressie. The relaxed seating position, high back and padded armrests make it super comfy, while the powder-coated steel provides stability.
It's also got a mesh cup holder to keep a drink nearby – so it's going to be essential for all those warm weather events coming up.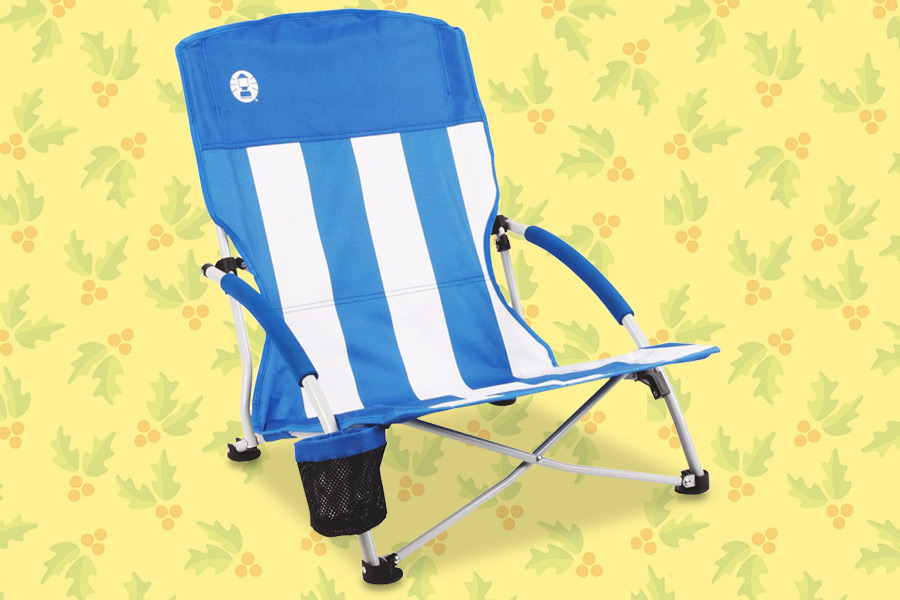 A portable lightweight chair is a sunny season must have. Image: Coleman Australia
UNDER $100
9. Minipresso NS
If you know someone who's devoted to their coffee pod machine, then check out the Minipresso NS from Wacaco.
The Minipresso NS allows you to use Nespresso® original capsules and compatibles when hiking, camping or even travelling – which means a freshly extracted espresso – even when space and weight is a premium.
To use it, add the capsule, put hot water in the tank, unlock the piston, pump to pressurise, and it will extract the coffee to produce up to 45ml of fresh espresso!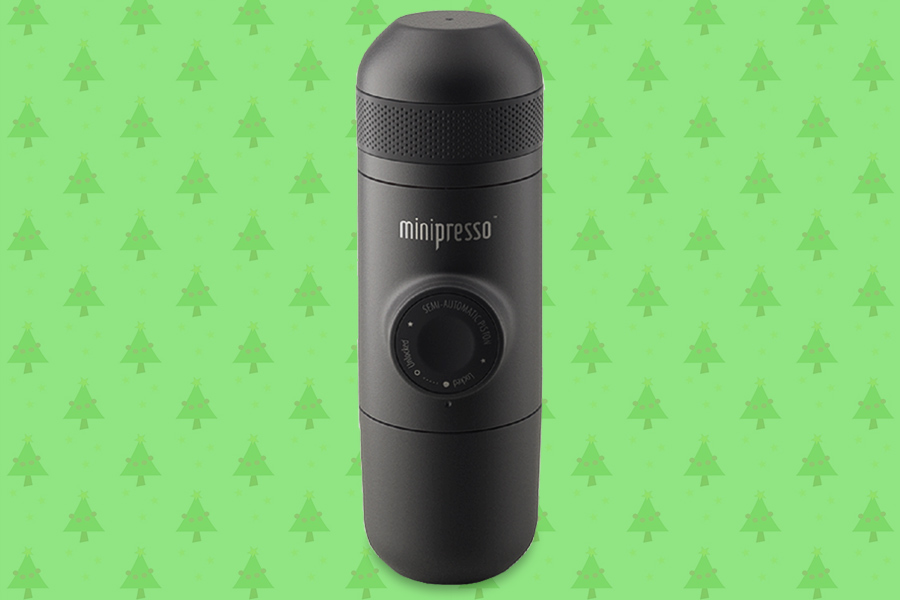 Pop a pod and hot water in, pump it – and voila! Fresh espresso. Image: Wacaco
10. Picnic Pack
With sunny days and blue skies around the corner, it's a great time to enjoy some food and drinks outside with family and friends. The 4 Person Picnic Backpack from Havasac contains everything you need – just grab the supplies and go!
Featuring a picnic blanket, insulated cooler compartment, detachable insulated flask or bottle holder, cutlery plates and cups for four, which fits into a backpack for easy transport to your fave spot.
Who doesn't love some al fresco dining? Image: Havasac
Bonus – BaseLantern XL
If you want to go all out this year and treat someone (or yourself) then the BaseLantern XL from BioLite is the way to do it.
This flatpack lantern provides edge-to-edge lighting, can charge your devices and has Bluetooth connectivity – so it's a versatile and fun way to illuminate your campsite.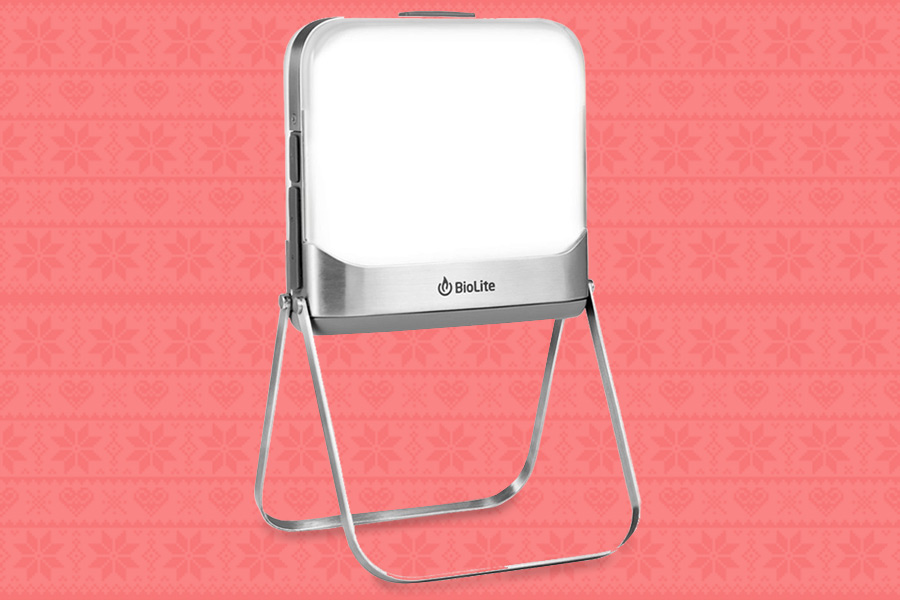 A bit of a splurge, but definitely worth the dough if you can spare it! Image: BioLite
With the help from the Bluetooth app, you can turn on the sleep timer, unlock the proximity activation to help you find your way in the dark and dim the light from the comfort of your camp bed.
It's even got a multi-coloured rainbow light mode, so you can have yourself a little party right there in your tent!
What do you love most about Christmas?
About the writer...
Joined back in October, 2015