It's getting exciting, you're all packed, flights are booked, passports and visas sorted, accommodation organised, and any other last minute requirements. Now you are ready to travel abroad, right? Not quite.
Don't get unsuspectingly caught up in a situation you didn't plan for on your overseas trip, take some time to consider how to be a safe traveller and avoid the dreaded tourist trap.
If you look like a target you may end up being one, so if you act confidently and stay aware of your surroundings, then you're less likely to be compromised.
Here are our top security tips for overseas travel:
1. Avoid attention by being discreet
You may want to show you're a proud Aussie while overseas, it's probably better to be discreet. Looking like a tourist, only draws attention, so it may be better to act and dress inconspicuously.
2. When shopping, keep your expensive purchases on the down low
Avoid displaying shopping bags with logos from expensive brands. This may look good in the movies but again, attracts unwanted attention. If you do treat yourself on holiday to something special, but it away safely in your bag or pack where it won't draw attention.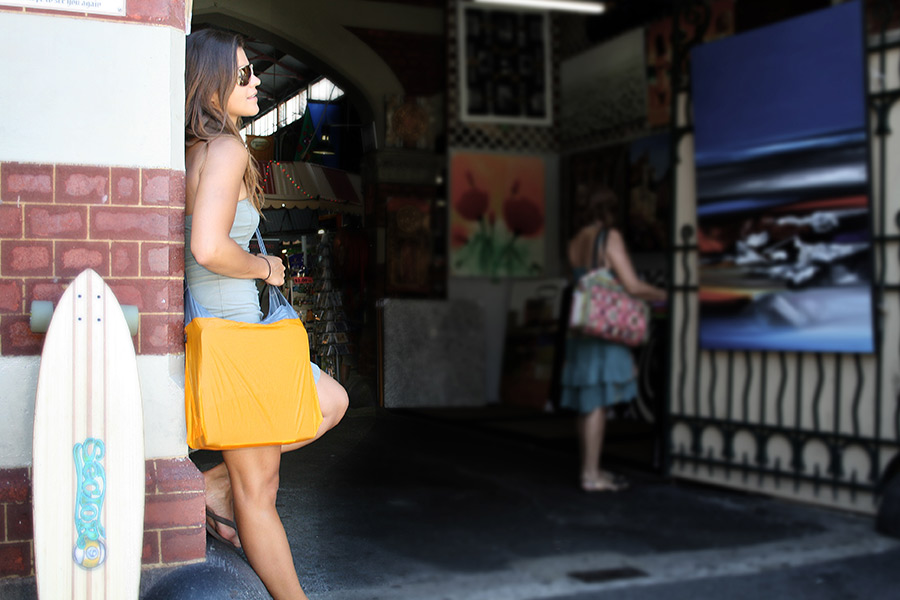 Keep your purchases out of sight, and try to not to stand out as a tourist. Photo: Sea to Summit
3. Be considerate of cultural differences
When taking photos, use a small camera or smartphone discreetly, then keep it in your bag out of sight. Be respectful of where you are, as taking a selfie may not be appropriate in some situations and look out for signs that mention if photography isn't allowed.
4. Know the currency and value of what you are buying
This way you can be more confident paying for items and you become less vulnerable to overcharging. Also, keep your money in a money belt or pouch to keep it safe.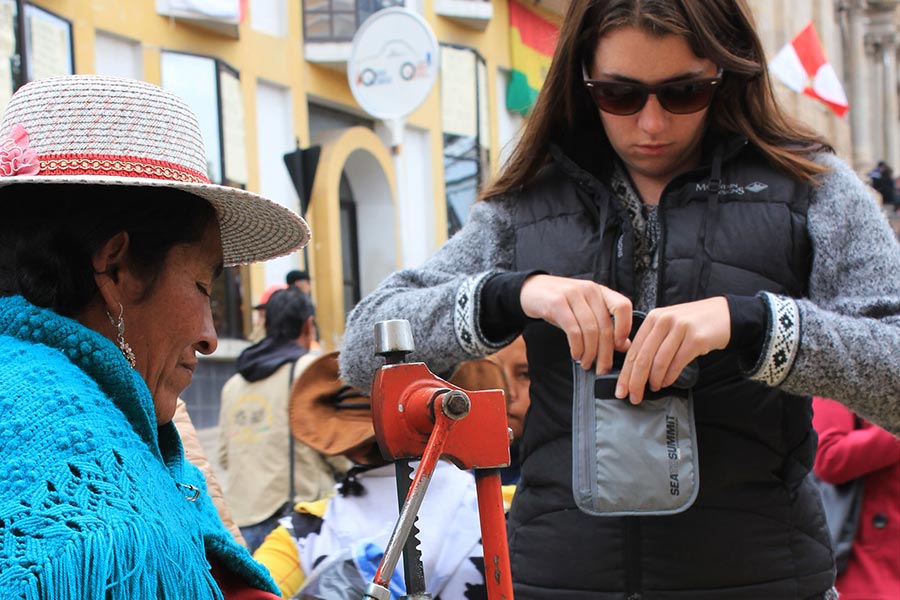 Know the currency well, so you can figure out the value of what you are buying. Photo: Sea to Summit 
5. Plan ahead before you leave each day
Be organised before going out in public. Have your money, tickets, maps etc. required for the day in an easy access pocket – that way you don't lose track of your important items.
6. Consider safety at night
Avoid being out after dark, unless in a group and check if the area is suitable for tourists. When catching public transport or for airport transits, you may want to buddy with someone you feel comfortable with. Remember – safety in numbers.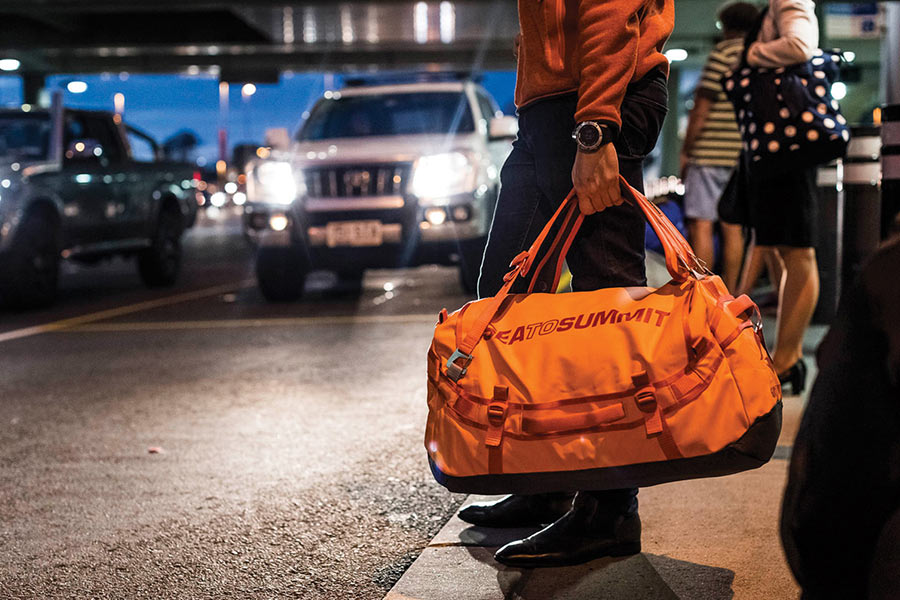 By all means, explore, but be careful at night. Photo: Sea to Summit. 
A final note
I like the saying "Don't be scared, just be prepared". I also follow my gut feeling and, "If in doubt, don't". Be a safe traveller and avoid unwanted scenarios or the dreaded tourist trap, but most of all have a great time.
Buon Viaggio! What are your travel safety tips? 
About the writer...
As a keen traveller, bushwalker and birder I have a passion for the Australian bush, particularly the outback.
Joined back in April, 2013