Veterans In Action (VIA) – Expedition – Australia 360
The term 'Veteran' in this article refers to military veterans, i.e., a person who has served or is serving in the armed forces, 'Veteran' not necessarily meaning 'old'.
VIA helps veterans who have suffered the effects of war or who find the transition back to civilian life difficult.
VIA is a non-therapy charity and instead use the outdoors and challenging events to help rebuild confidence, self-esteem and self-belief.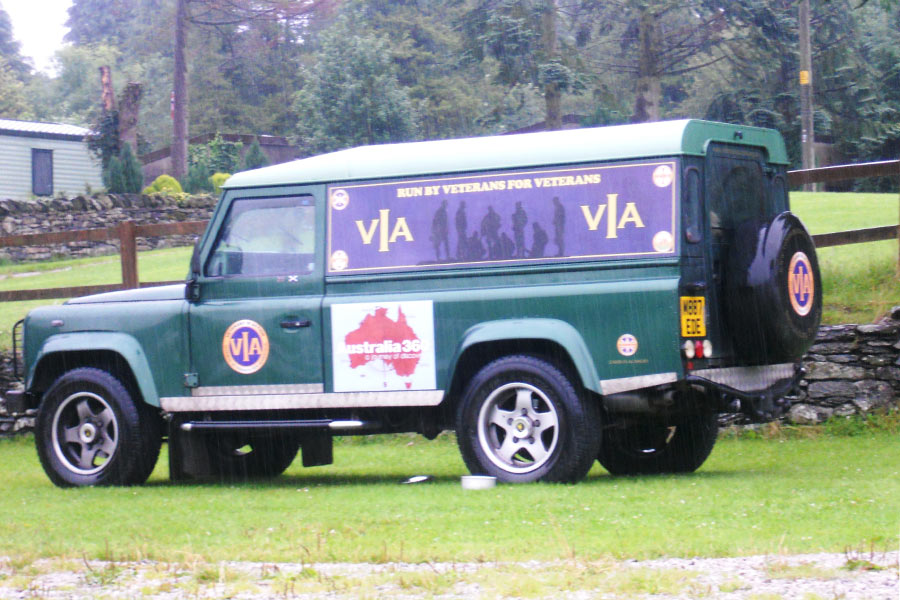 To coincide with the 100th anniversary of ANZAC Day, VIA is organising an expedition driving around the coastline of Australia. This will be done with a team of veterans from the UK, a team of ANZAC's from both Australia and New Zealand.
The aim is to leave from the National War Memorial at Canberra on ANZAC Day (25th April) 2015 and travel in a clockwise direction and finish back in Canberra approximately five months later.
Expedition – Australia 360 aims and objectives…
To return all members safe and well on completion of the expedition and to take part in the ANZAC 100 celebrations.
To introduce Veterans In Action (VIA) from the UK to Australia and New Zealand, to be able to work together as a team from different nations, to understand different veteran's needs, to give support to all members of the team, and to become leaders of the future.
To learn how other nations work with veterans who suffer the effects of war and to pass on the ALIVE Program developed by VIA.
To raise funds for all three organisations involved with the expedition which are VIA (Veterans In Action), RSL (Returned and Services League of Australia) and RSA (Returned Services Association of New Zealand).
To raise awareness of veterans needs after leaving the services and to connect with other veterans organisations.
To promote companies and organisations who sponsor the event.
To visit as many RSL and DVA (Department of Veterans' Affairs) establishments on the route of the expedition.
To fund-raise in every major city and town en route.
To liaise with Aboriginal communities en route and to learn skills from them.
To promote veterans needs past, present and future.
To maximise the experience we aim to travel off road as much as possible and our team will fund-raise with all funds being split evenly between VIA, the RSL and the RSA in New Zealand.

If you have any advice you may be able to offer us or if you are interested in joining our team, we would love to hear from you. For more information, visit the VIA website: Veterans In Action – Expedition – Australia 360.
To keep up to date on the progress of this journey of discovery, subscribe to our blog.
About the writer...
My mottos: May your dreams become adventures, and keep your dreams alive!
Joined back in August, 2012